87 passengers and five crew members were evacuated. Picture: Russian Investigative Commitee
The airport in Yakutsk, the coldest inhabited major city in the world has been closed for twelve hours after the accident.
Sixteen flights were delayed, three planes were sent to reserve airport in the village of Chulman.
The plane en route from Ulan-Ude missed a turn on the runway as it landed after 9pm local time on Monday, 9 October.
87 passengers and five crew members were evacuated via four inflatable slides, no major injuries were reported.
Four people were taken to hospital with complaints of headaches and bruises.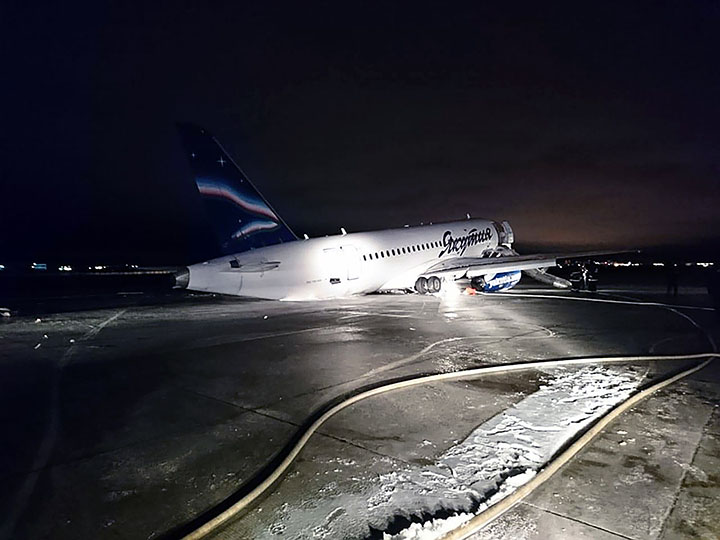 ---
---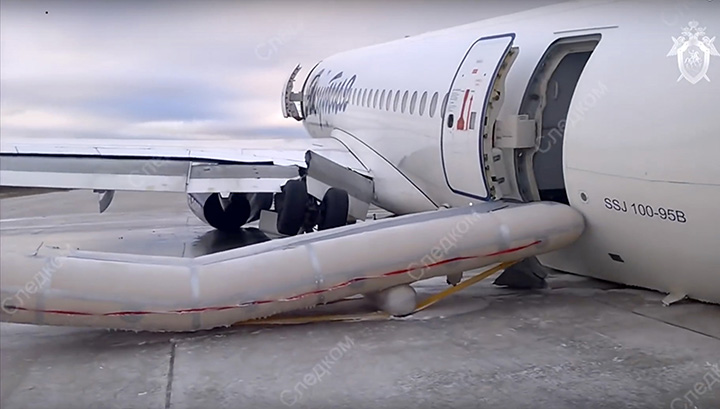 ---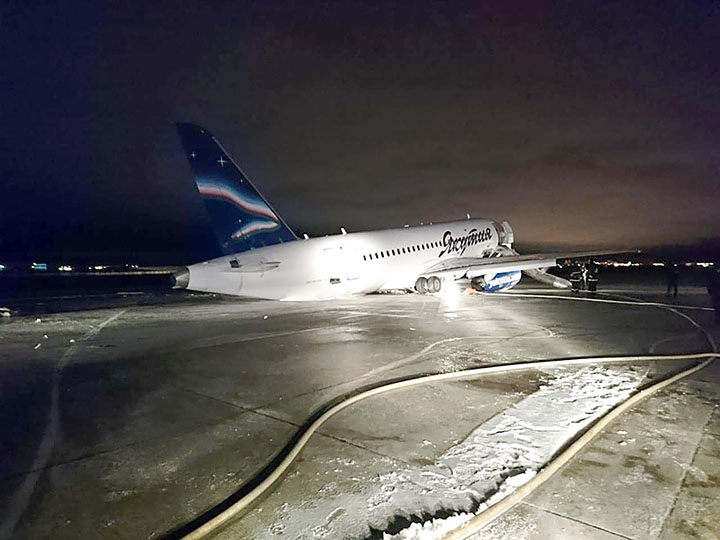 ---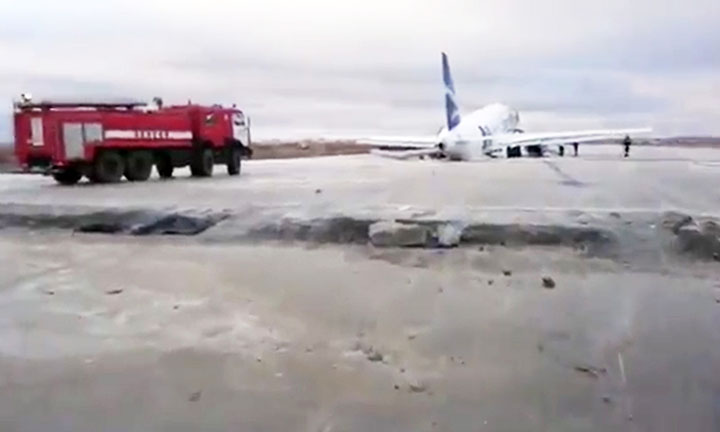 ---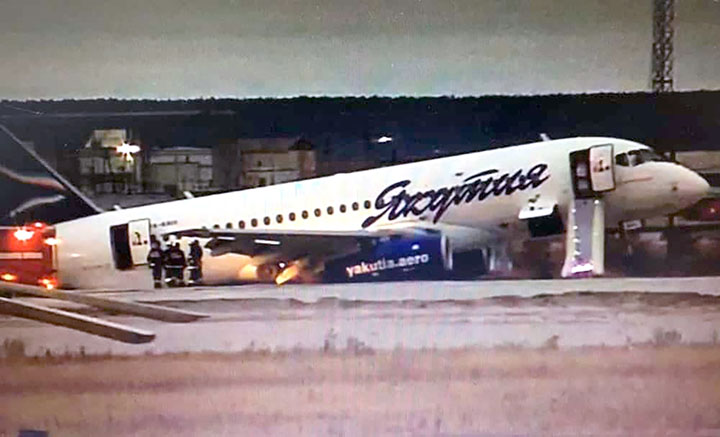 ---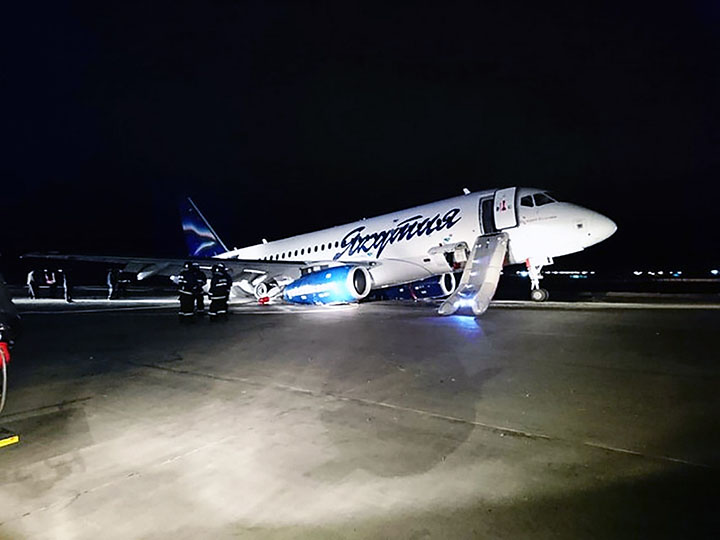 ---
Sukhoi Superjet-100 at the Yakutsk airport, pictures by Russian Investigative Commitee, Flash Siberia, News.Ykt.ru
---
The plane landed in unfavourable weather conditions after hours of wet snow, the icy runway was not prepared for landing, a source from the rescue service told YakutiaMedia news website.
The plane was taken off the runway by mid-afternoon next day; the plane is damaged to the extent that it can't be repaired, local media reported.

Four people were taken to hospital with complaints of headaches and bruises. Pictures below: Russian Investigative Committee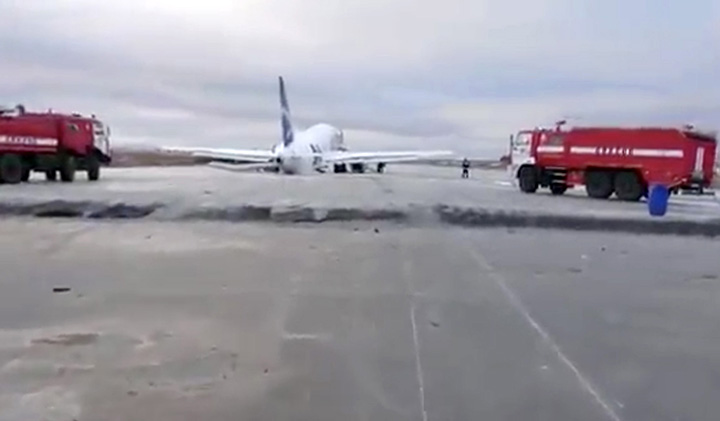 ---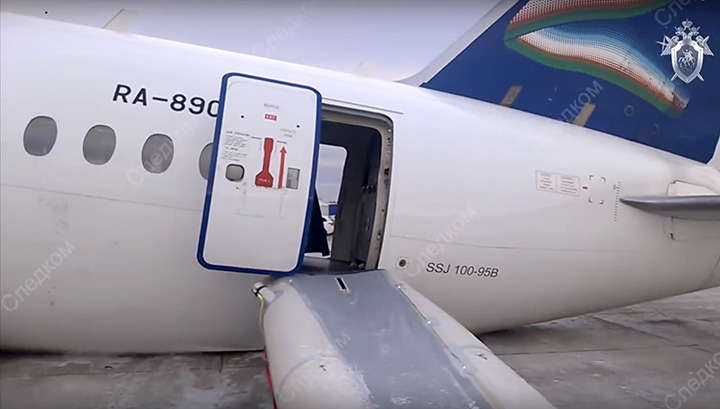 ---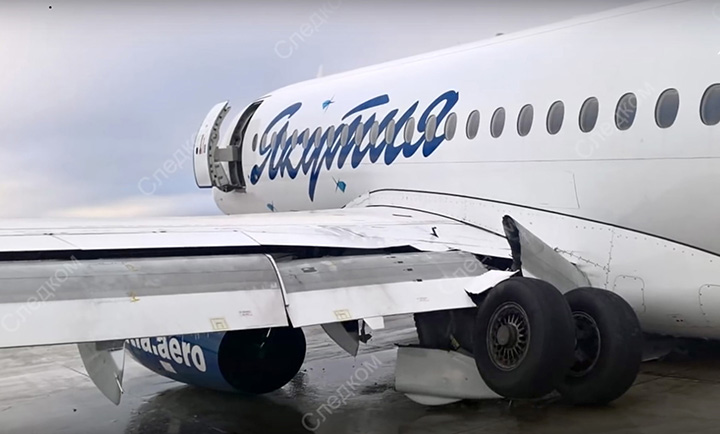 ---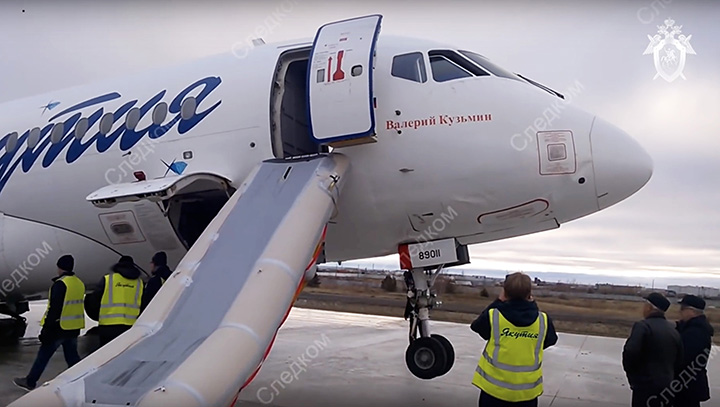 ---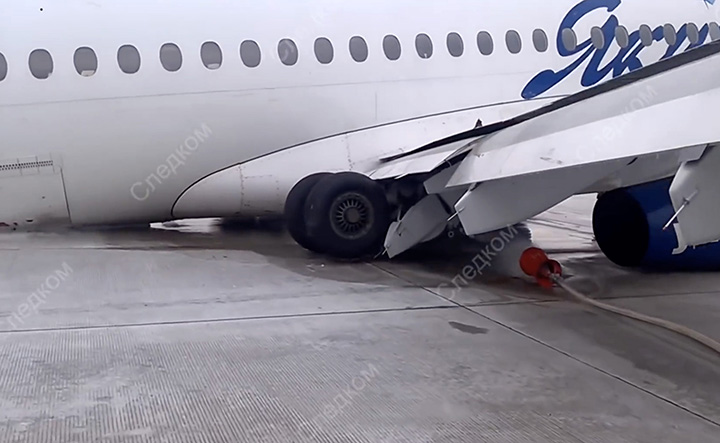 ---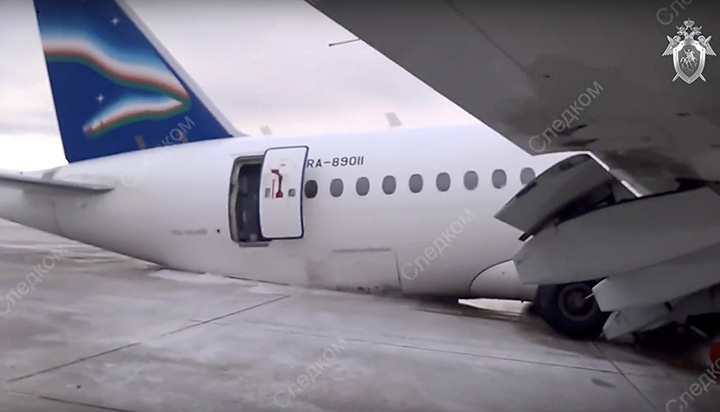 ---