Please don't ever repeat this... a young man teases death by getting out of a car to play with a wild brown bear
A group of tourists were driving past the Dead Lake area next to the Malka village in the south of Kamchatka peninsula.
They noticed a young brown bear walking close to a road side, and one of them got out to take a closer look.
A video which had to be muted due to number of swear words show the man walking towards the bear, as if trying to pet the animal.
The predator was cautiously keeping the distance by retreating as the man advanced, but the moment the tourist turned his back the bear lunged forward.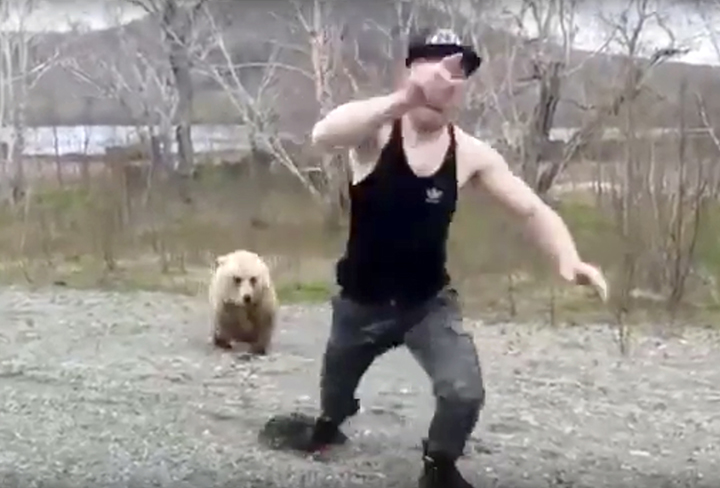 ---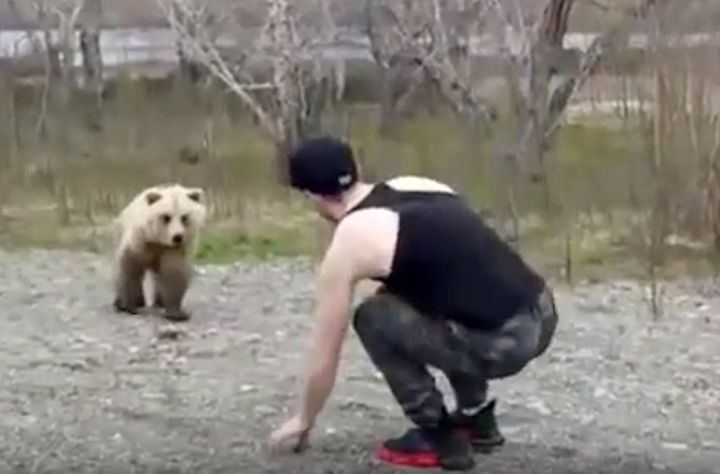 ---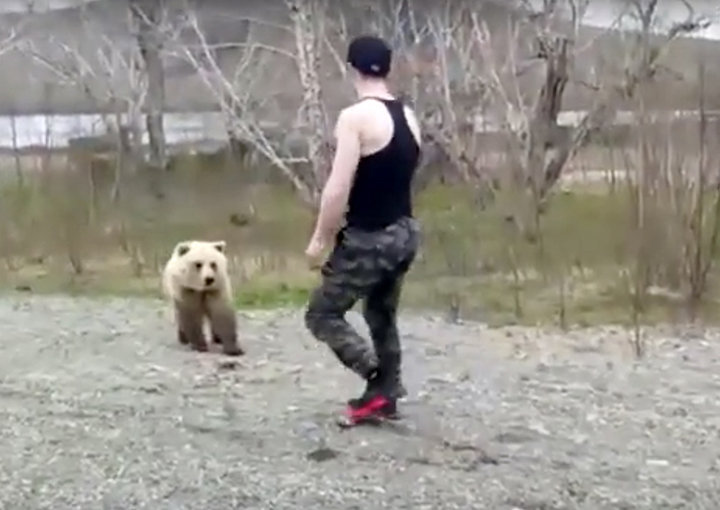 ---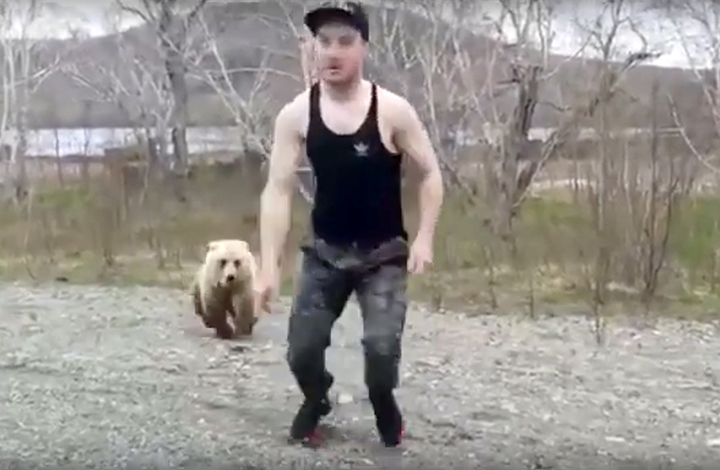 A careless tourist teases death by getting out of a car to play with a wild bear
---
Local media reported that the man just about manage to jump into the car, as his friends yelled and screamed to stop the bear.
The group's names and ages were not reported, it is also not clear where they were from.
The bear left the roadside minutes after the encounter. Regional forestry and wildlife protection agency said there were no more reports about bears in that area.
Just days ago we reported on a special operation that had to be organised to stop a daring brown bear from begging food.
At some point the bear even jumped into a pick up truck and stole a huge lunch box from under the hunters' noses.
He was caught into a trap and moved 50 kilometers deeper into the woods of the peninsula.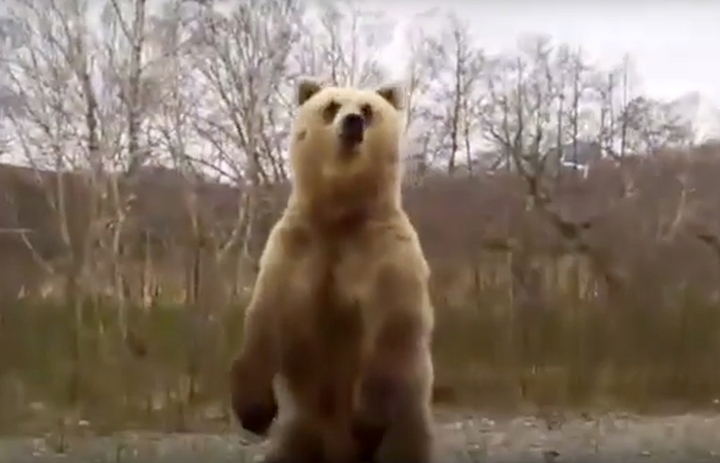 ---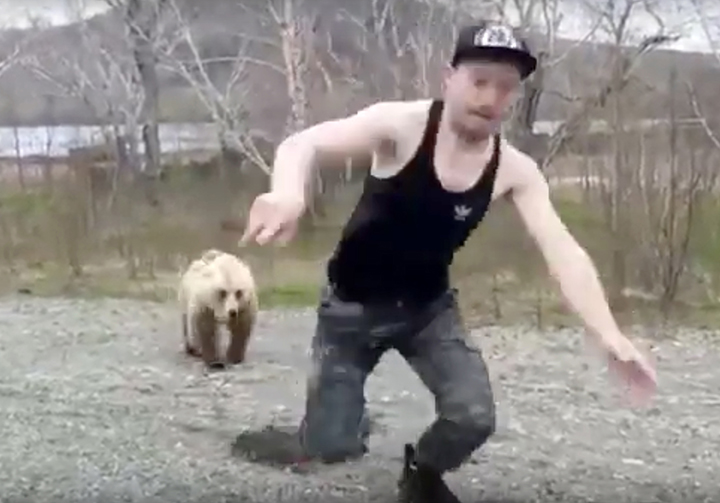 A very narrow escape
---
Many comments to this video, specially from residents of Kamchatka familiar with living close to brown bears, said it was a pity the bear didn't catch up with the guy.
'How many times did we ask to stop getting out of cars and to stop feeding bears. They are not some fluffy cuties, why can't people grow up about behaving maturely in nature', wrote a local man called Konstantin.
'Did the bear get him? No? What a pity!' - wrote Liudmila Fedosenkova.
'There is no law to a fool. He treats a wild animal like a pet!!!!' - said Sandra Fadeeva.
'Pity a bear didn't tear a piece of his butt off! I feel no sympathy for idiots like this one', said Tatiana Zolnikova.
A brown bear run