Where is my catch? Picture: Land of the Leopard Nature Reserve
The confused big cat was seen by several drivers beside a remote road in the Land of the Leopard nature reserve in eastern Russia.
It was sniffing around as if looking for something.
Several drivers noticed the unusual behaviour and reported it to rangers.
They caught the highly endangered creature on dash cams.
The leopard did not look injured, but seemed to be missing something.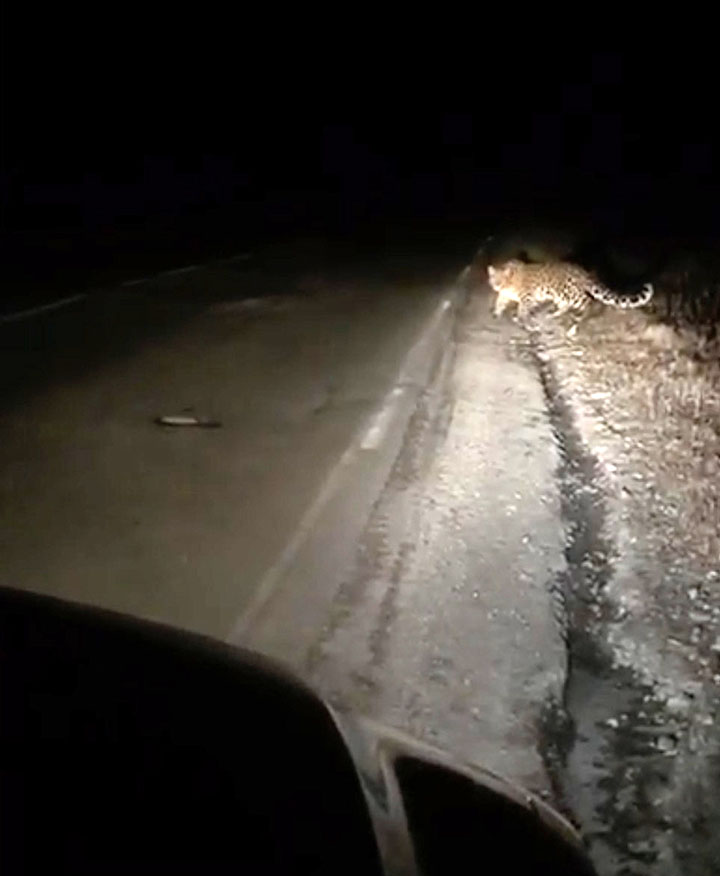 ---

Drivers recorded one of the world's biggest cats on dash cams, and passed video to rangers. Pictures: Alexander Zaitsev
---
Rangers played the role of detective and visited the site, finally figuring out from blood and hair traces on the snow what had happened.
The leopard had been crossing the road in the nature reserve, in Primorsky region.
It was dragging across its roe deer kill when a car came.
The leopard took cover leaving the deer on the road ready to return when the vehicle passed - but the driver fancied the deer for his own New Year celebrations, and bundled it into the car.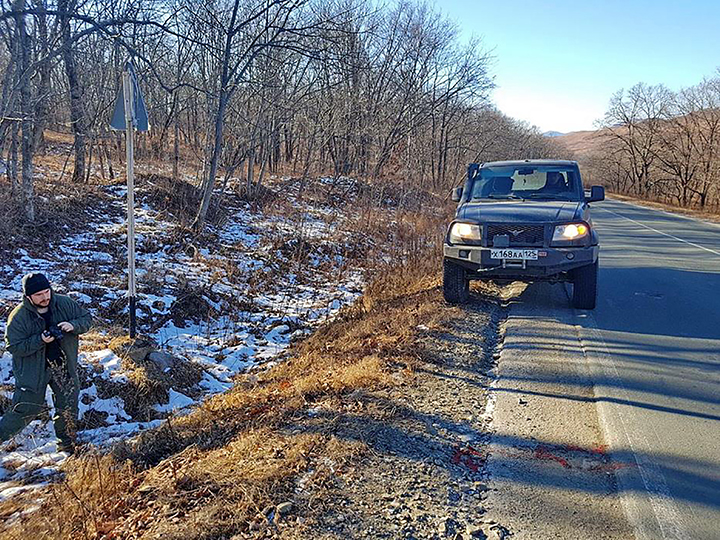 ---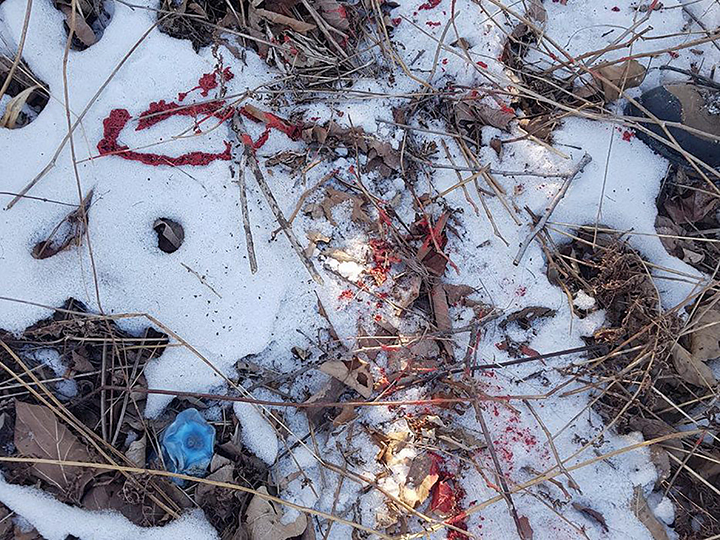 ---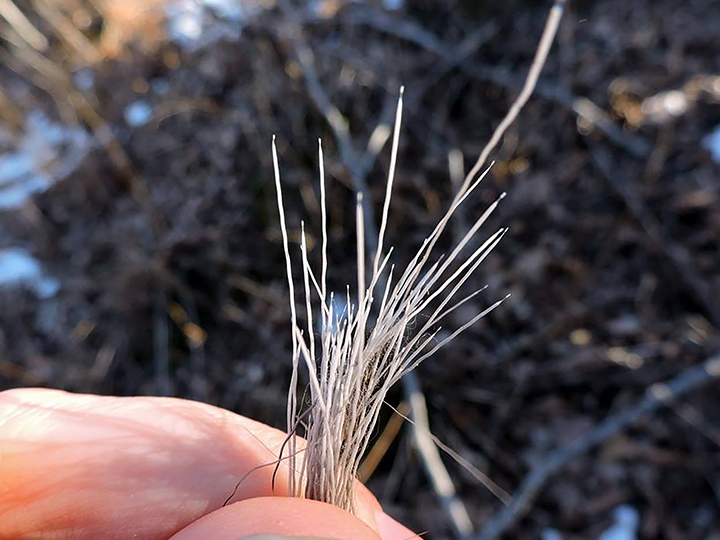 'Whoever took the roe deer clearly spoilt the animal's mood.' Pictures: Land of the Leopard Nature Reserve
---
When the big cat returned it could not believe that its kill had suddenly vanished, and remained here trying to understand what had happened .
'The spotty and roe deer is the basis of Amur leopard's diet. One large animal can provide up to two weeks of well-fed living', said Gleb Sedash, research fellow from the reserve's scientific team.
'In this case the endangered animal had its catch taken away, and was left clearly puzzled and annoyed by what happened.
'The leopard will have to go hunting again, expending a lot of time and energy.
'We are not too worried about this cat, as it looks healthy on the several videos we received.
'But whoever took the roe deer clearly spoilt the animal's mood.'
Picture of the leopard and video below: Land of the Leopard Nature Reserve, Alexander Zaitsev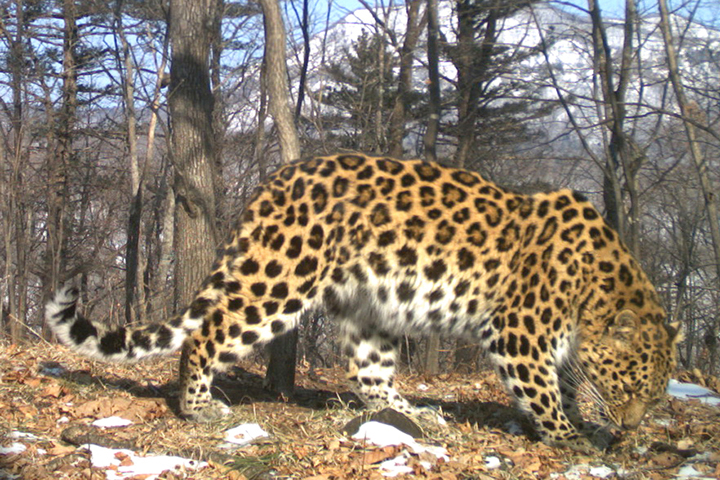 ---
Only 80 or so of these Siberian leopards currently still alive in the wild.
The adult prowls across mountain scenery while other images show cubs romping happily in their natural habitat.
Only a few years ago, there were believed to be only 30 of these spotted big cats still alive, due to hunting and especially poaching during the Soviet era.