'Well hello there!' - the injured owl days before it was released into the wild. Picture: Alexander Milezhik
'I found a kite with a broken wing,' Alexander said. 'Its not that I was ever interested in ornithology or birds of prey - but there was a bird that needed help, so I brought it home. Very soon I realised that there were no special places to take it, so I needed to take care of the bird by myself.
He started reading books on the subject and became interested.
'Somehow turned that after that first kite I started finding other birds by chance or learning of other cases when someone found a bird and it needed help', he said.
That kite was so badly hurt that he will never be able to fly, but Alexander has worked to make its life possible in his home town near Akademgorodok, Novosibirsk.
'Several months ago I found an injuired owl and wrote the story about it in my blog which produced a lot of feedback.
'People started to offer help which was great. Then I found a sparrow hawk and the interest to my blog kept rising'.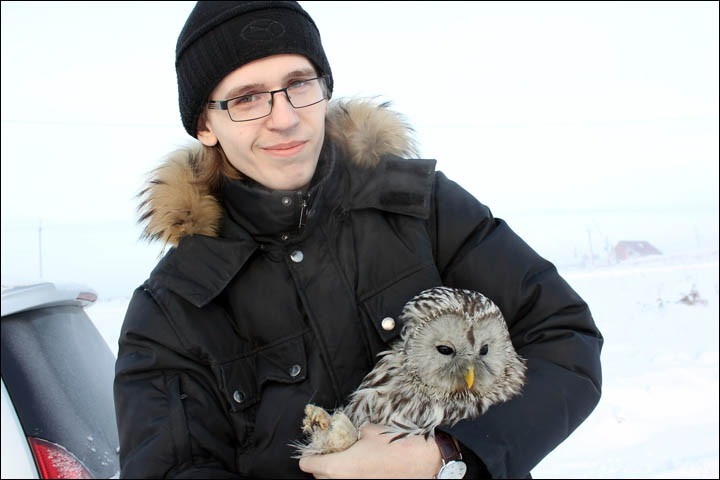 ---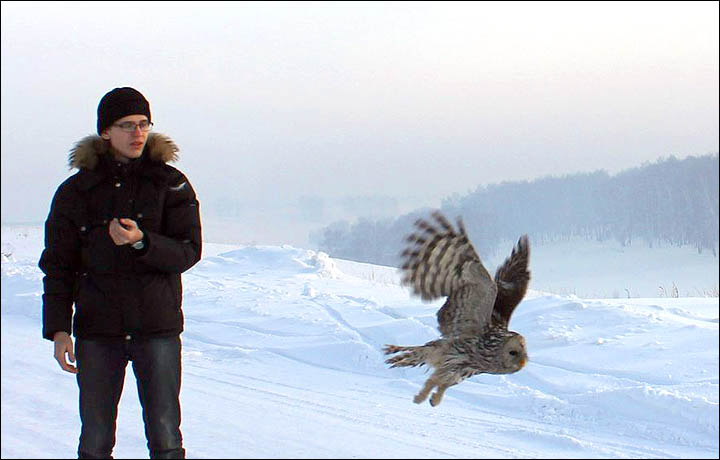 ---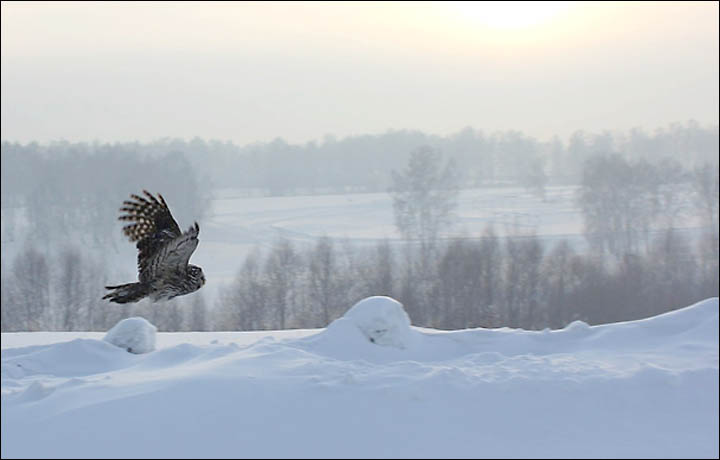 'Good bye - and good luck!' Alexander lets the owl back into the wild. Pictures: Alexander Milezhik
Alexander is keen to create a better system of caring for wounded birds of prey.
'There is certainly a great lack of knowledge - in some cases even vets don't know what to do', he said. 'And people without the knowledge might do birds more harm than good by say choosing a wrong moment to let the bird back into the wild'.
'It takes a lot of time and patience quite apart from money to get birds back into the nature. And if the bird is not able to get back into the nature you need to find the place for it to live'.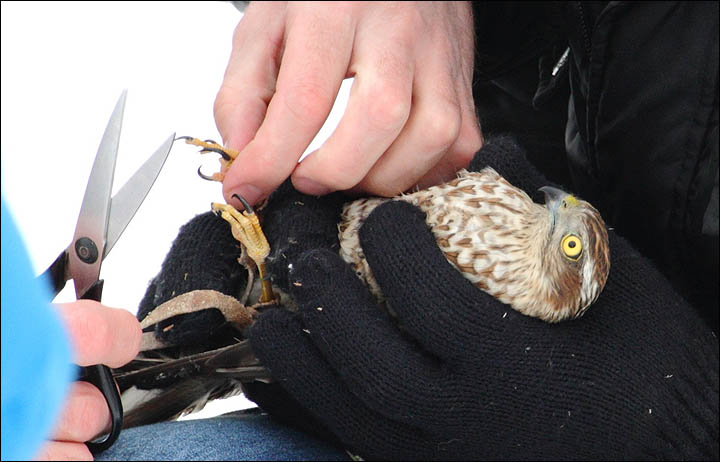 ---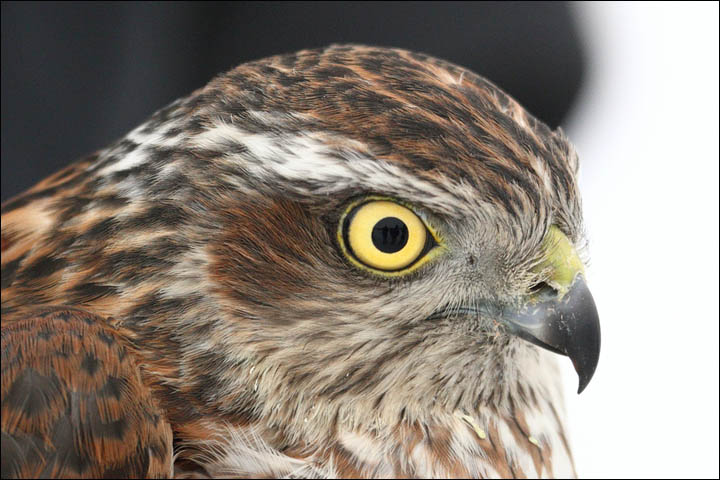 ---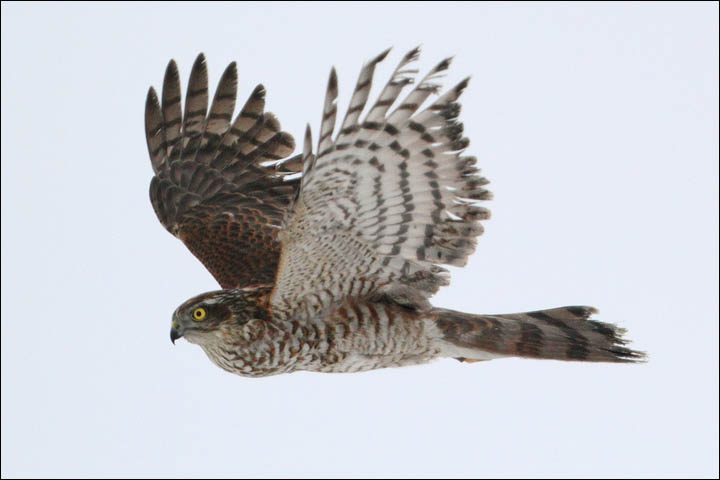 'We would be very happy to hear from people in other counrties on how they help the birds of prey', Alexander said. Pictures courtesy: Elena P. Shnayder
Alexander, 28, says that his desire is to meet people who share his passion for birds of prey and create a rehabilitation centre for birds - perhaps the first of its kind in Siberia.
'We see that soon we will face the problem of where to place birds that cannot be set free', he said.
'Sometimes you can place them in a zoo, but not always, so we definitely need our own space enough to host the wounded birds. We aim to gather this Thursday with some friends of mine to start working on the project, and giving a start to the centre.
'I know it won't happen fast, but we've got to start working on it.
'We would be very happy to hear from people in other counrties on how they help the birds of prey. We are very keen to follow the successful examples of such help centres and to create the best possible sanctuary for our birds'.