Two railway workers hear loud meowing and found a cat tied inside a plastic bag
A video shows a railway worker stooping on the frozen ice under a bridge arch to save the abandoned pet.
Crouching down, he pulls a knife out of his pocket to free the cat left to die.
He had been checking the track on the railway. Somehow he heard the animal's desperate meowing and saved Musya - as he named her.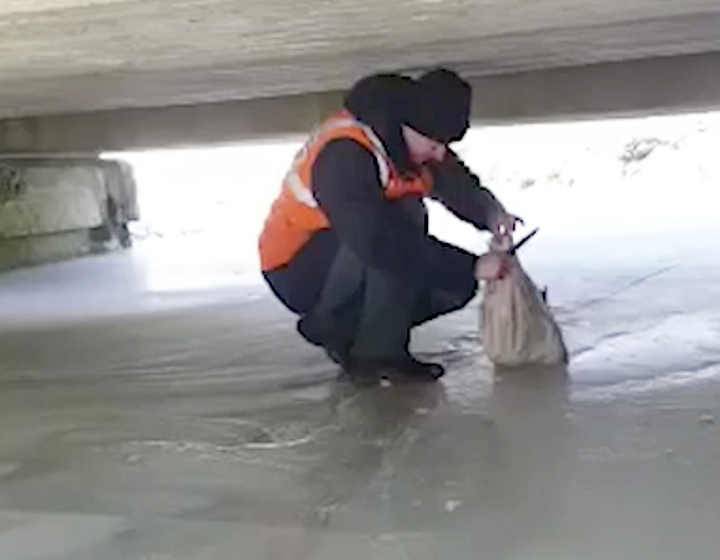 ---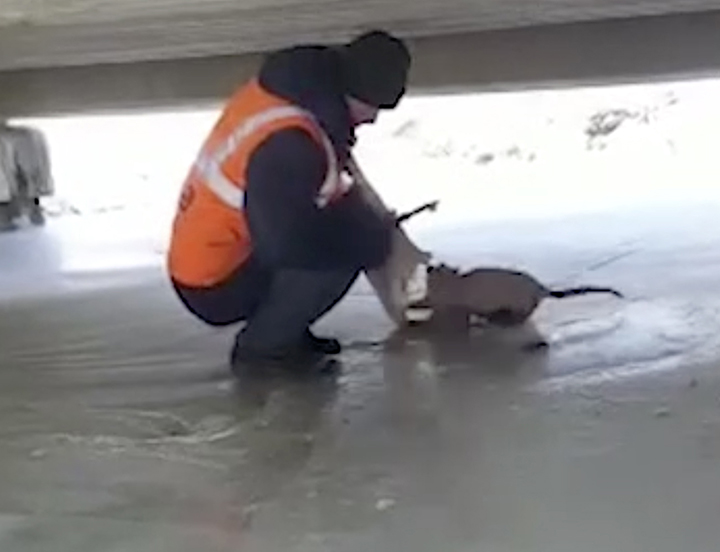 ---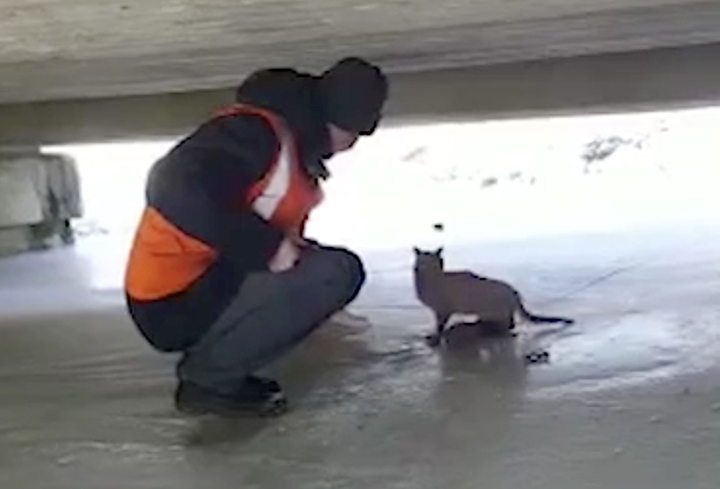 Can rescue in the Far East of Russia
---
The cat was rescued from under a bridge in Shkotovo in Primorsky region, a village with a 5,000 population in the Russian Far East.
The confused cat is shown on the video standing on the frozen river after being released from its death trap.
'Somebody left a cat inside a bag', he said. 'We heard the loud meowing. Of course, we wanted to come to rescue the cat once we heard it.
'Somebody just threw it out; before throwing it away this cruel somebody wrapped it in a bag, and tied up the bag.
'What kind of low soul does things like that? 'Just left it on the ice inside a bag, to freeze to death...
'Even if the cat is old, so what?'
Several stones weighed down the bag, he said.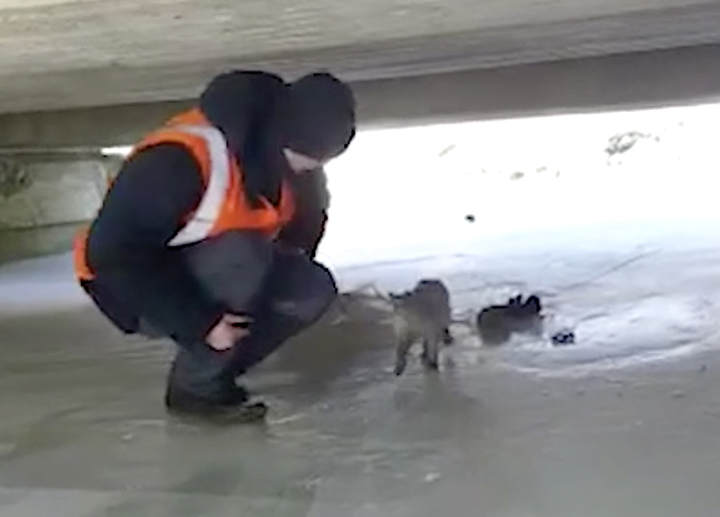 ---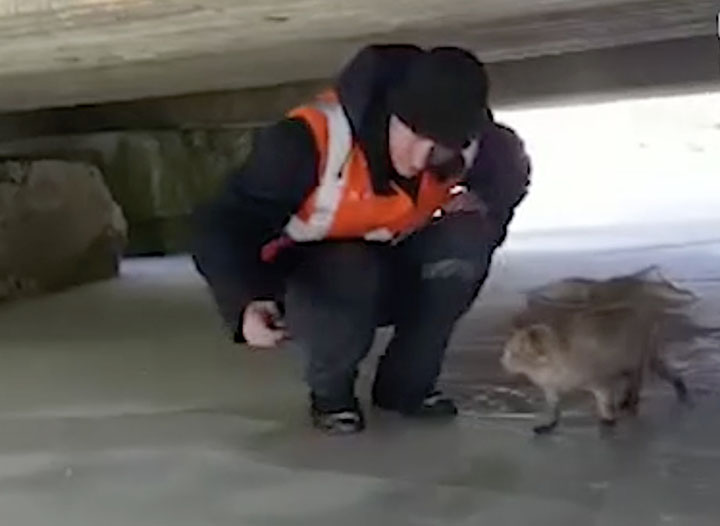 Abandoned cat rescued after being left to die on frozen river
---
The man asks: 'Why did they put in stones? So that the cat cannot move at all?'
He tells the cat: 'Hey Musya, all's well. Don't meow, Musya, all's well, you're rescued!'
He promises: 'We're going to wash the cat and adopt it.'