The suspect caught by CCTV camera as he moved around the hotel. Picture: Krasnoyarsk police
---
The talented girl skater from Chita, Trans-Baikal region of Siberia, was asleep in her room in Sapfir (Sapphire) hotel.
Along with her teammates, she came to Krasnoyarsk to take part in a competition.
It is believed the girl stayed in a twin room with another athlete; the door reportedly wasn't locked.
The 60 years old attacker who wasn't stopped by hotel security has been walking along the corridor, listening to what was happening in rooms. He opened the door, saw the sleeping child, and her roommate who was awake. He threatened them with murder, and raped the child.
Both girls were so terrified, they did not immediately report the attack to their coaches or hotel administrator.
They waited until morning fearing he would carry out his threat to kill them.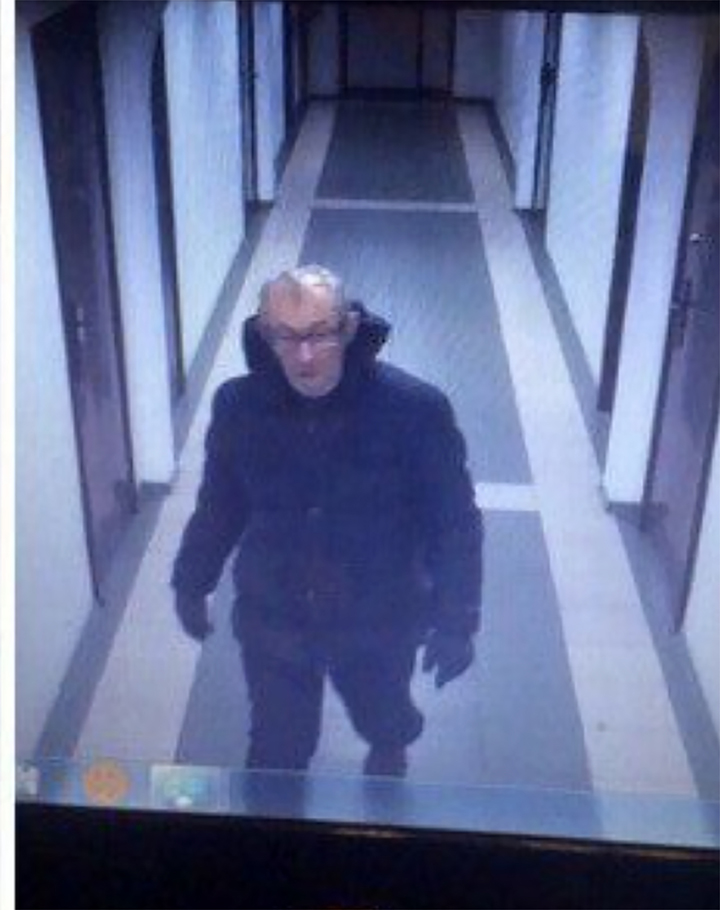 ---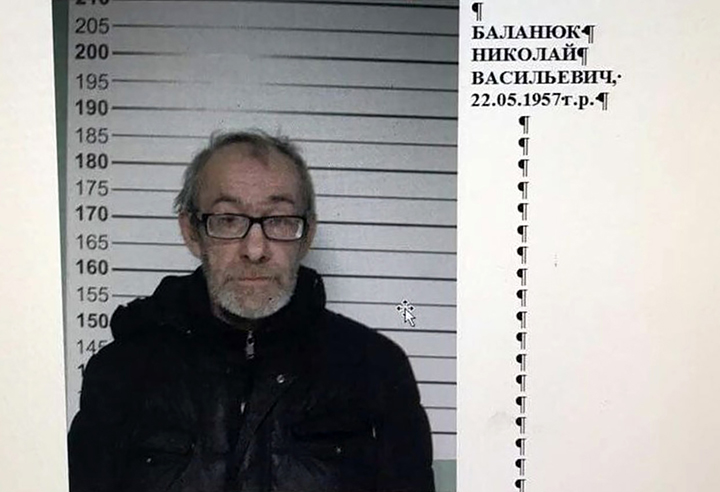 ---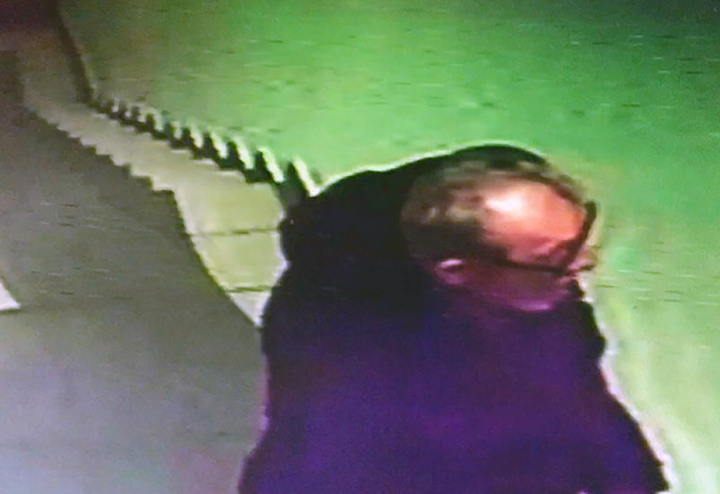 Nikolay Balanyuk, 60. Pictures: Krasnoyarsk police
---
Sapfir hotel employee said: 'The trainers were worried that the girls could not get out if the doors were locked. He entered the room.
'The second girl was not asleep. He scared her, so she did not shout.
'The girl [victim] came in the morning upset and told what has happened.
'We immediately called the police.'
The suspect was seen on CCTV footage prowling the corridor at the hotel on Vysotnaya Street.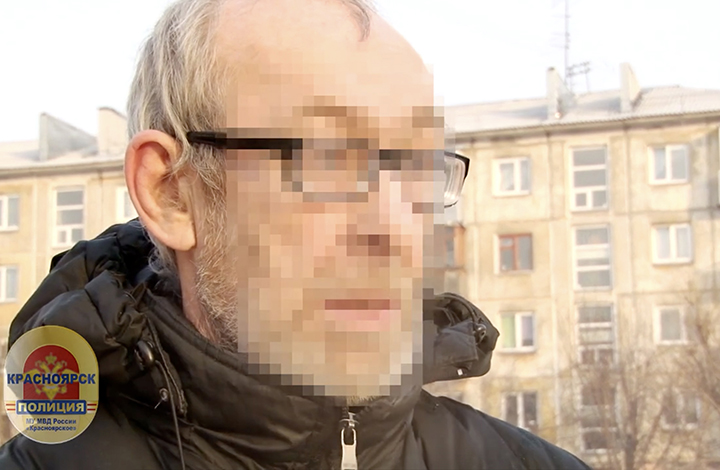 ---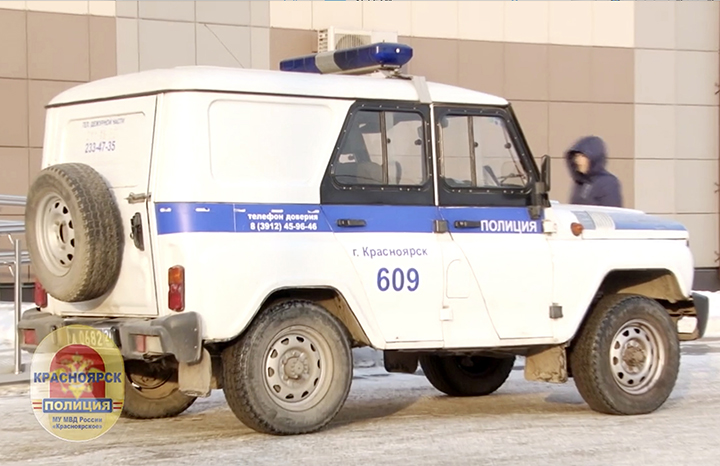 ---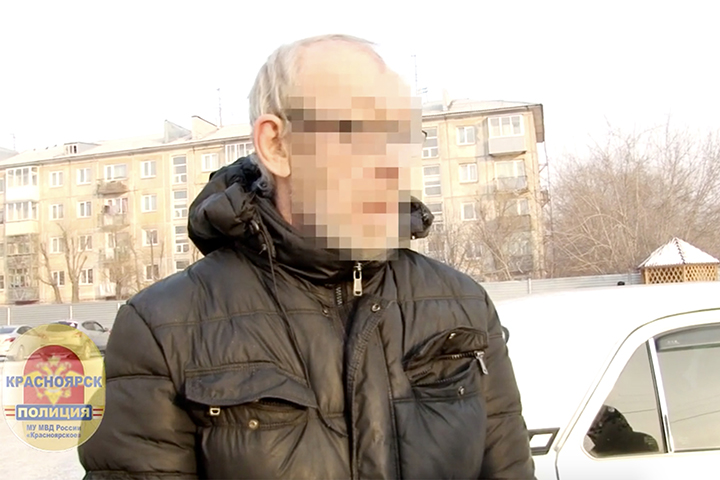 ---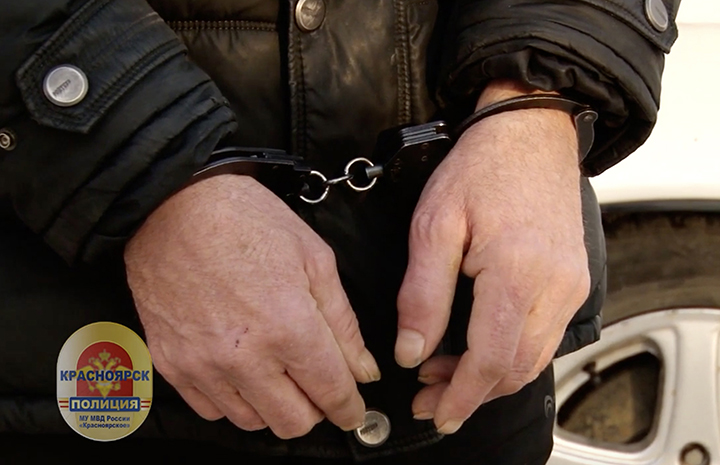 Nikolay Balanyuk after he was detained by police. Pictures: Krasnoyarsk police
---
After the alarm was raised over the vicious attack, pictures of the man were spread by social media in the city, with desperate appeals to catch him.
This enabled the bearded man to be identified by police, it is believed.
A massive manhunt followed in the city.
As a result the suspect named as Nikolay Vasilyevich Balanyuk, born 22 May 1957, was detained drinking alcohol at a bus stop in Krasnoyarsk.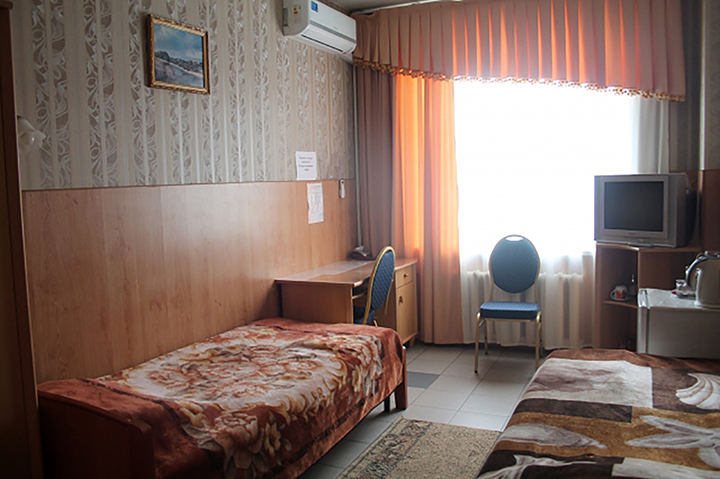 ---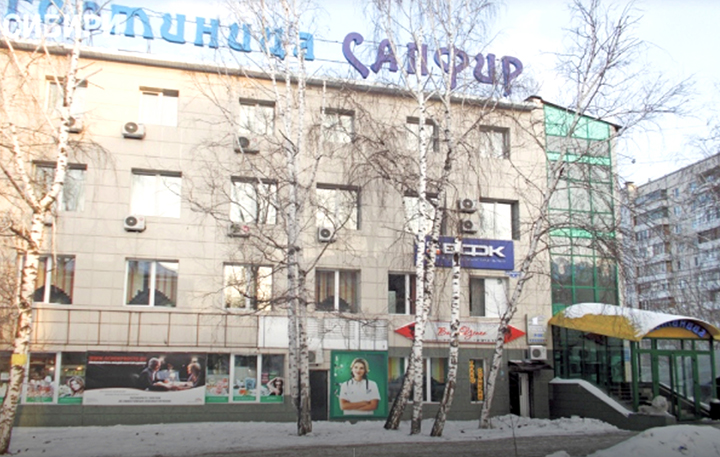 Sapfir hotel, Krasnoyarsk. Pictures: The Siberian Times
---
A video showed him handcuffed being questioned by a female over what he had been doing.
She asked why he was arrested.
He swallowed and shook his head, but did not answer.
Policewoman: Why were you arrested? Were you jailed before?
Suspect: Yes, after Afghanistan I was sentenced under clause 159. And then I was sentenced under clause 158.
Policewoman: Since you were released, what have you been doing?
Suspect: I am a pensioner.
Detained Nikolay Balanyuk. Video: Krasnoyarsk police
The man is now being questioned, witnesses are assisting police.
The hotel administrator confirmed the attack.
The suspected has previously served a six year jail sentence, it was reported.
Police are also investigating how a stranger not staying at the hotel was allowed to enter and move around freely.
Local journalist Yulia Lebedeva, a mother of three, said: 'I vote for the death penalty in this case.'