Wildfires around Komsomolsk-on-Amur in the Far East of Russia
A time lapse video covering two hours shows the carnage with local resident Artyom Zarubin commenting: 'The hill on the right bank of the Amur continues to burn.
'Now the fire moves only in one direction, towards the village of Belgo.'
Locals say the authorities have failed to tackle the fires - with smoke fumes stifling the Far East city.
Video courtesy Artyom Zarubin



City community citykms.ru posted several pictures with the caption: 'We watched the taiga burning on the right bank; there were no attemps to extinguish the inferno from helicopters or planes.
'Today the city turned into a smoky hell.'
Anna Drekachenko in comments said: 'I live surrounded by constant wildfires (with) smoke, and toxic pollution from an oil processing plant.'
'Now the hill right opposite the city on the other bank of Amur River is on fire.'
She says fires have been raging in the vicinity for a month, and accused the authorities of 'impotence'.
Another resident posted pictures of burning fields.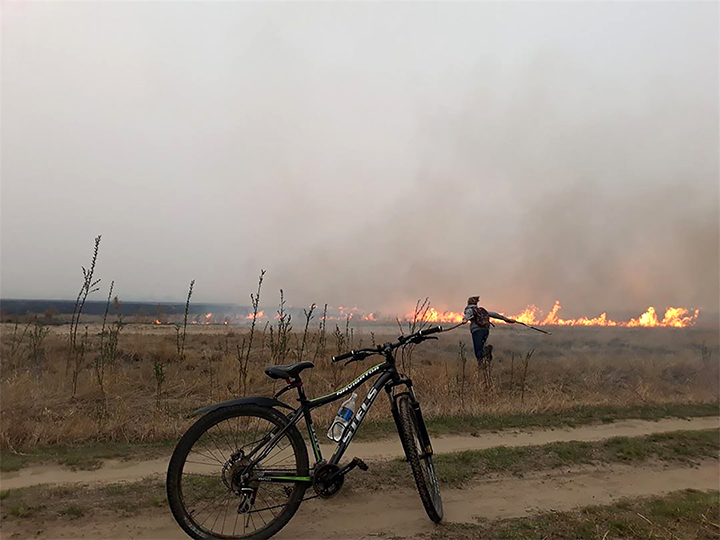 ---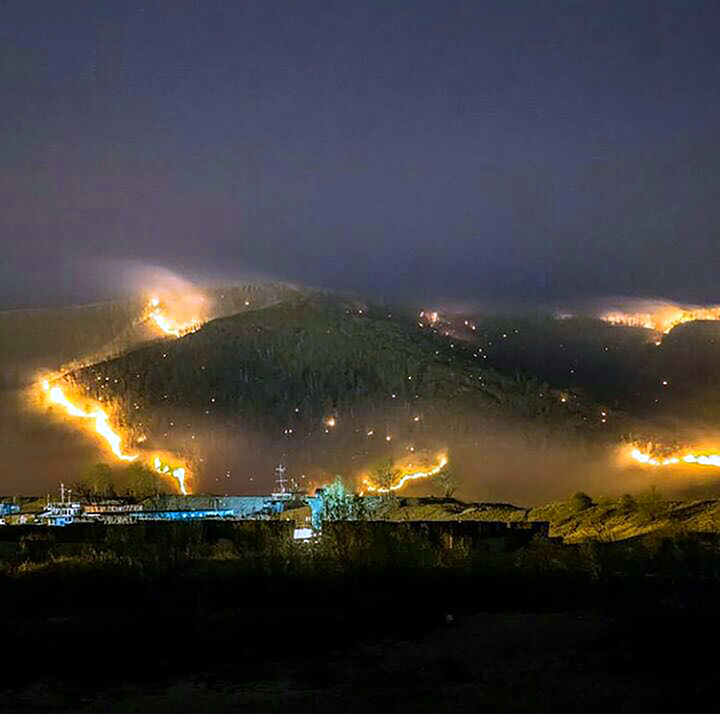 ---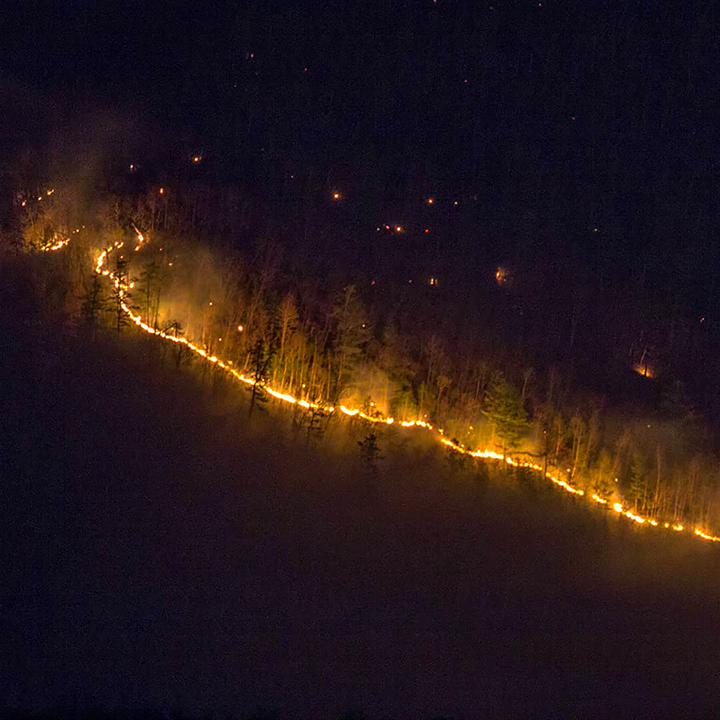 ---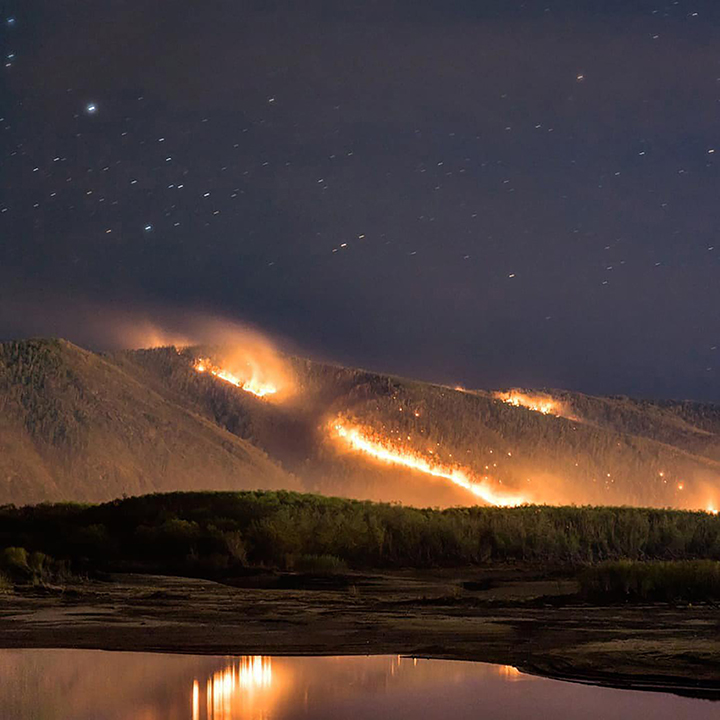 ---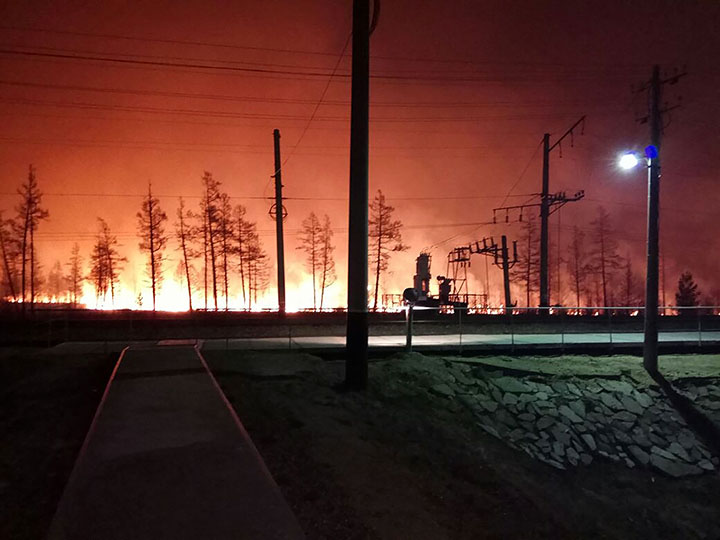 Wildfires inferno in the Far East of Russia. Pictures: Artryom Zarubin, Ogoron, Korban Krot, Snezhana Smakotina
---
A train driver filmed how his train on the Baikal Amur Mainline was confronted by burning forest - graphically highlighting the catastrophic situation as the wildfire season grips eastern Russia.
'We live and work in such complicated circumstances', he commented.
The video was believed to have been filmed in the same Amur region near Tynda.
Newspaper Amurskaya Pravda reported: 'The Amur region is living in emergency mode.
'The fire is coming very close to the facilities of Russian Railways.'
Firefighting trains were sent out to douse the flames near the tracks.
On May 10, the fire approached Ulyanovskiy stroitel station.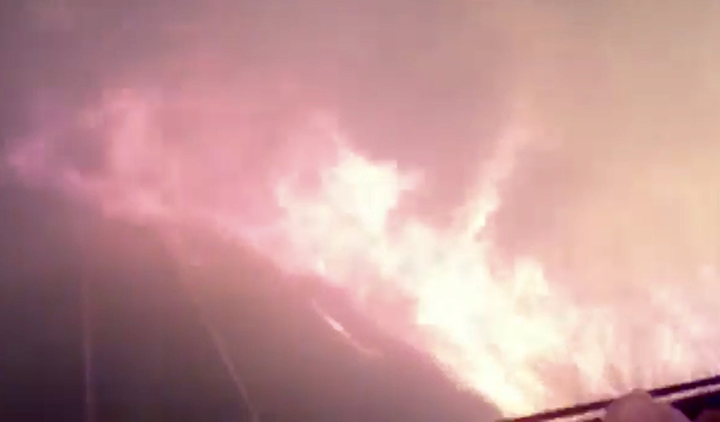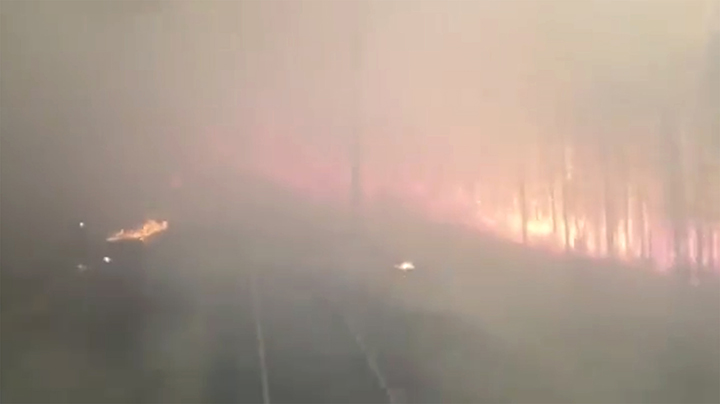 ---