Clothes freeze within minutes of being left outside at temperatures of -35/40C. Picture: Galina Davydova
Many Siberians are complaining that the weather currently is rather mild for the time of year.
And that with climate change we no longer get the bone-cracking winters that many remember from Soviet childhoods.
Various pictures were flashed up on social media today saying Yakutia - the world's coldest permanently inhabited region - had nudged minus 70C.
But this was more in hope than reality, or else was fake news.
Yet Oymyakon - seen by many as the planet's coldest village - did go below minus 50C.
---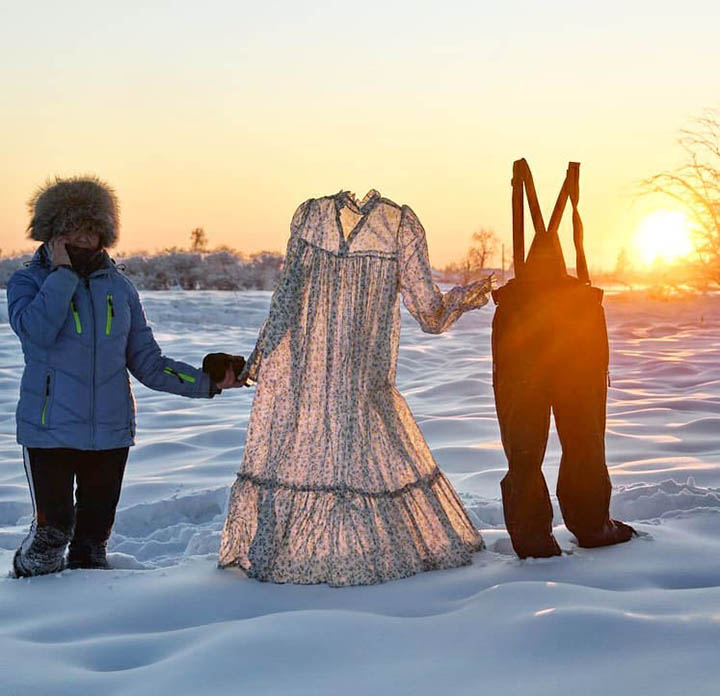 ---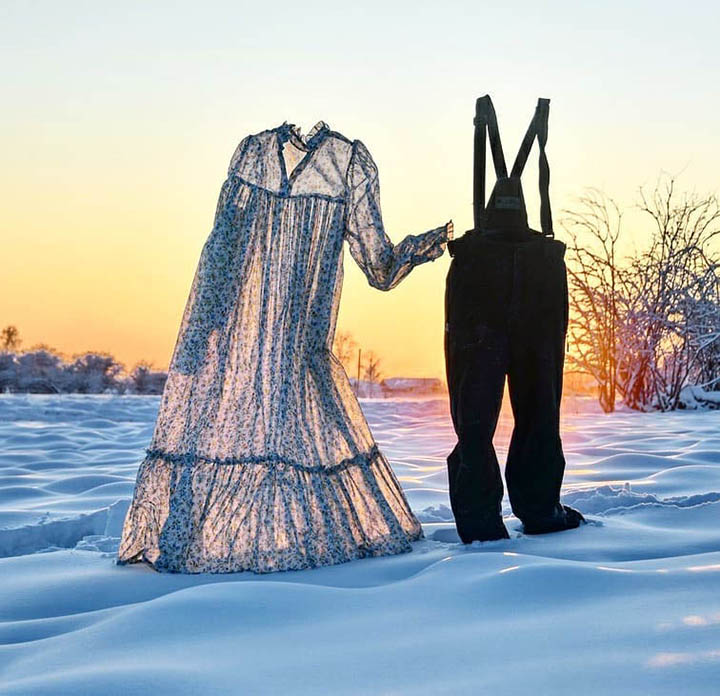 ---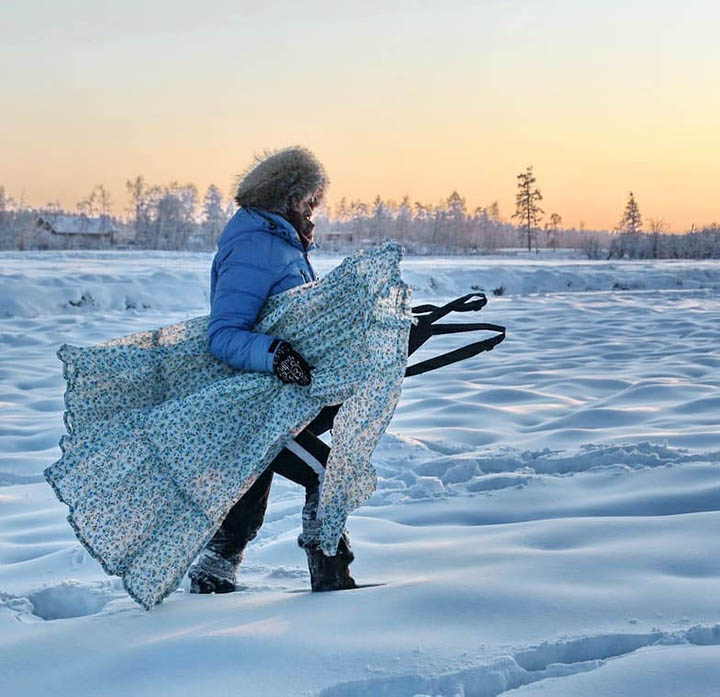 ---
---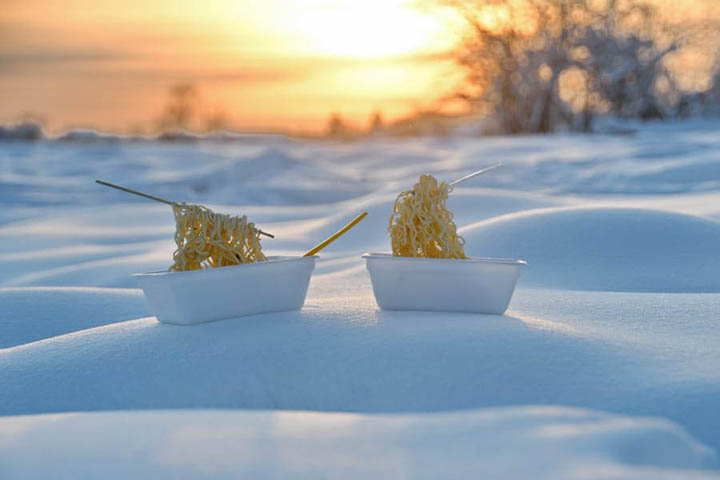 Clothes - and cooked noodles - freeze within minutes of being left outside at temperatures of -35/40C. Pictures: Galina Davydova
---
In Yakutia, locals have their own way of celebrating the cold, for example schoolteacher Galina Davydova who turned her washing into a work of art with spectacular ice sculptures.
A couple of minutes is all it takes to get these dramatic results.
Galina also shows how a towel turns into a winter table with her frost-bitten noodle lunch turned rather crunchy.
Elsewhere a video and pictures highlight people staying fit and health with a dip in an ice pool followed by a snow bath.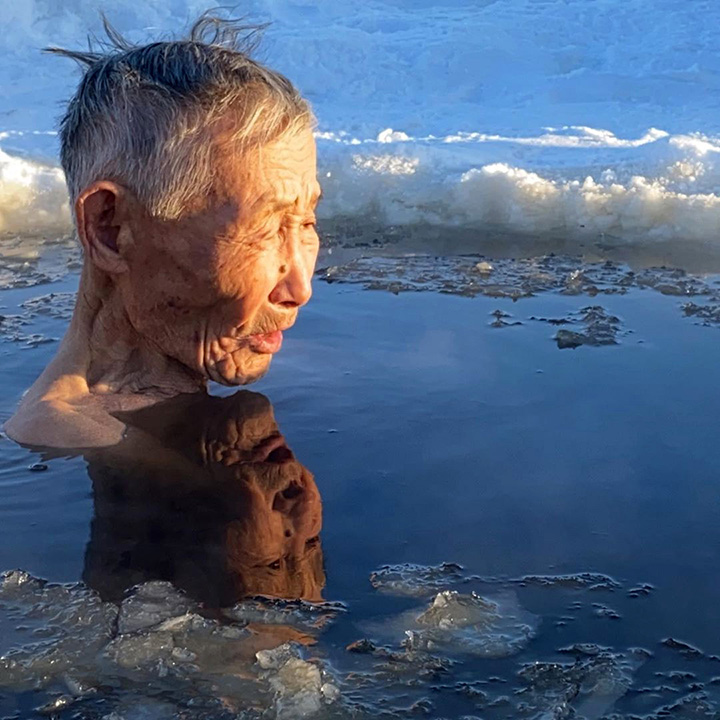 ---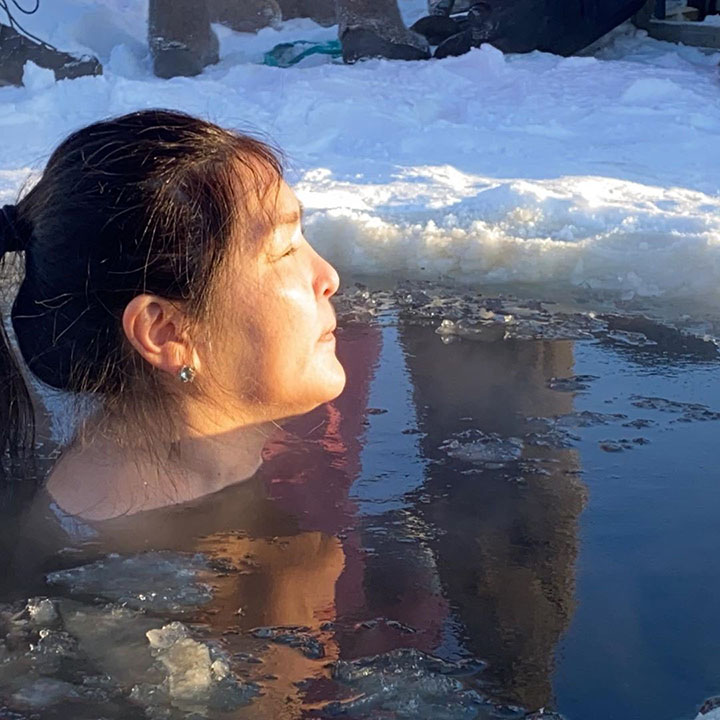 ---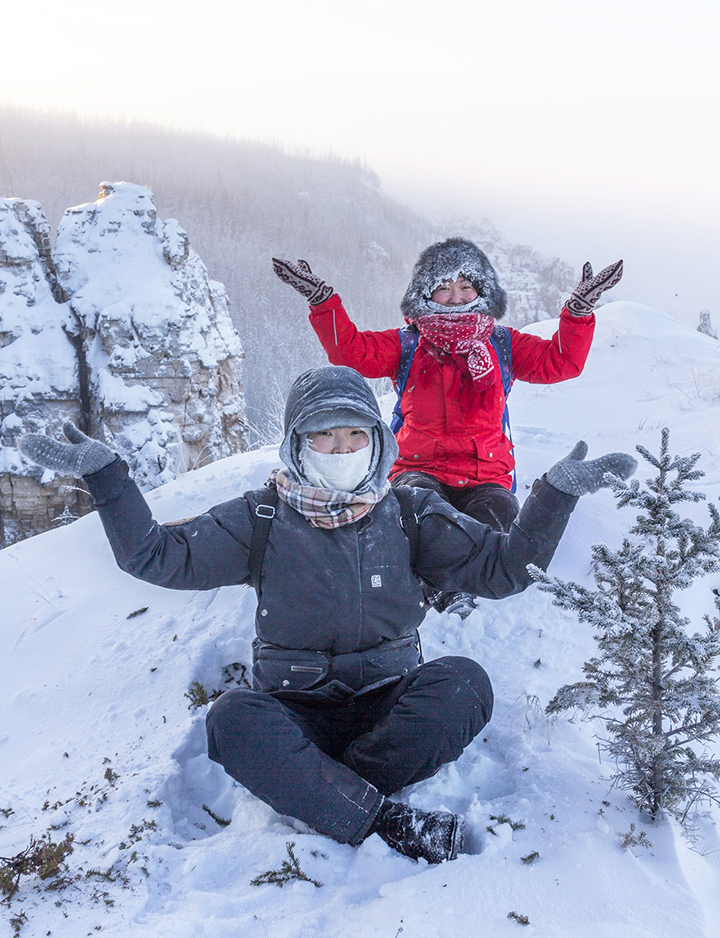 ---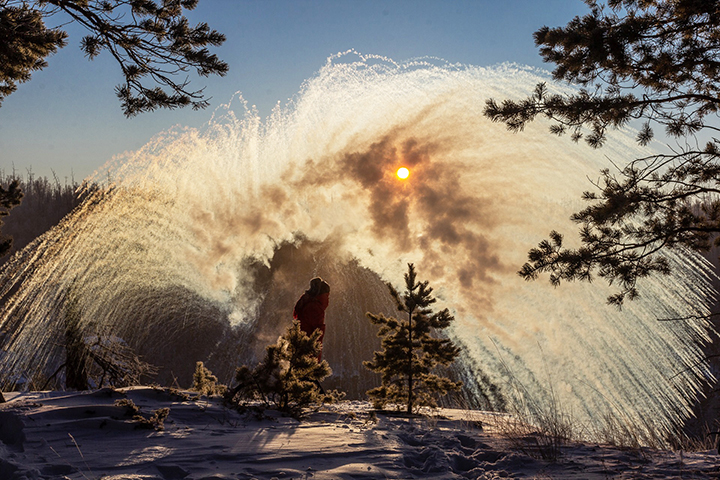 ---

People in the village of Churapcha filmed ice swimming and snow bathing, and residents of Yakutia pictured on a -35C walk to the Lena Pillars. Pictures: German Arbugayev, Mikhail Mestnikov
---
Local guide German Arbugaev explodes the myth that vodka doesn't freeze if it's cold enough making a lollipop from the firewater in temperatures in the minus 40sC.
He enjoys the vodka snack with his own noodles he cooked and froze within several minutes.
German was with the inaugural Cold Conquerors expedition set up to catch the peak of freezing January air.
They got back to base in regional capital Yakutsk with a 'moderate' air temperature between minus 45C and minus 50C.
The feeling was: it's not cold enough.
FROZEN VODKA WITH A SNACK OF FROZEN NOODLES FROM THE MEMBERS OF THE COLD CONQUERORS EXPEDITION, AS WELL AS A TIP OF HOW TO FAST FREEZE CLOTHES
---


Several popular bloggers and photographers were teamed up with local guides and sent to two locations in Yakutia - Verkhoyansk and Oymyakon - that compete for the title of the world's coldest inhabited place.
Back in 1892 a temperature of -67.8C was recorded in Verkhoyansk, and -67.7C was logged in Oymyakon in 1933.
This year's trip was sent out with a view to pave way for a future tourist attraction, where visitors to Yakutia will repeat the same routes with the hope that they'll be lucky to one day 'catch' an air temperature below -65C.
A favourite trick is to throw hot water into the air - for some natural ice 'fireworks'.
Another tried and tested pastime here is dog sledging in the deep cold, which looks like an eerie scene from a futuristic movie in our pictures.
SLEDDING ABOUT YAKUTIA, VIDEO BY THE COLD CONQUERORS EXPEDITION
Back in Yakutsk, an outdoor market offers locals and visitors all kinds of (deeply) frozen fish from local rivers and lakes.
If that's not to your taste, they also sell horse meat - a local speciality.
Two days ago several schools in Yakutsk had to call a day off for students aged 7 to 12 as the air temperature went below minus 45C.
Older students were still expected to attend classes.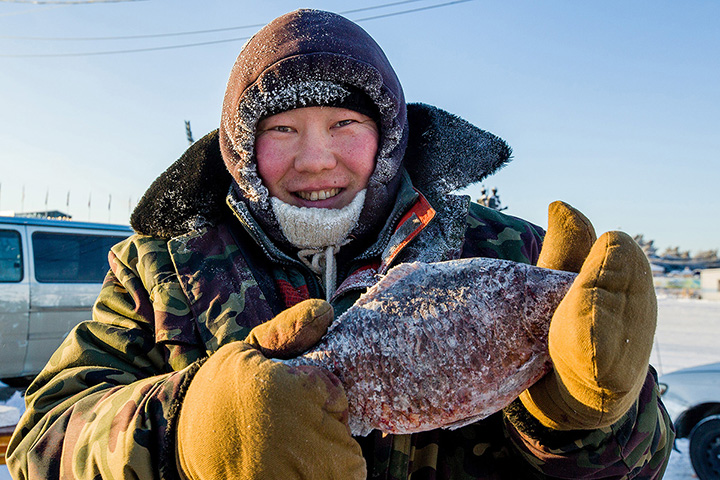 ---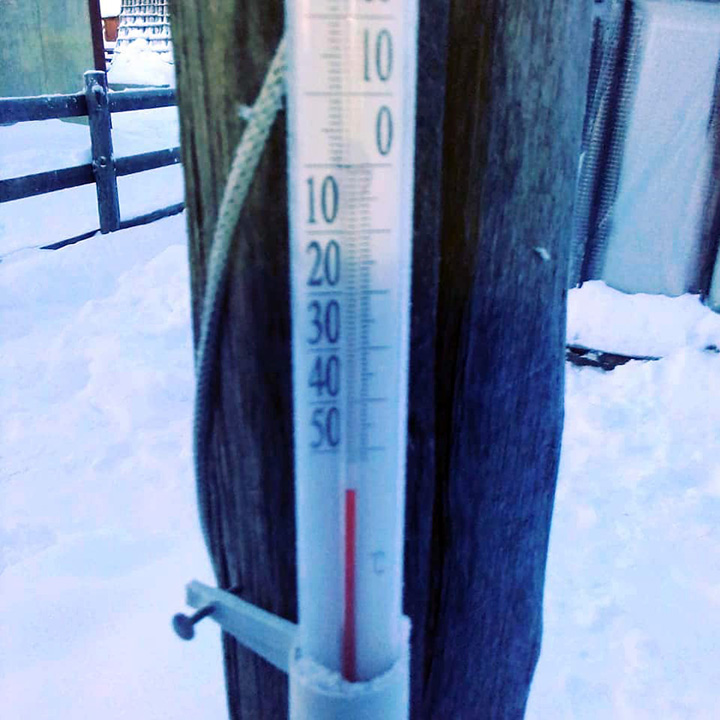 ---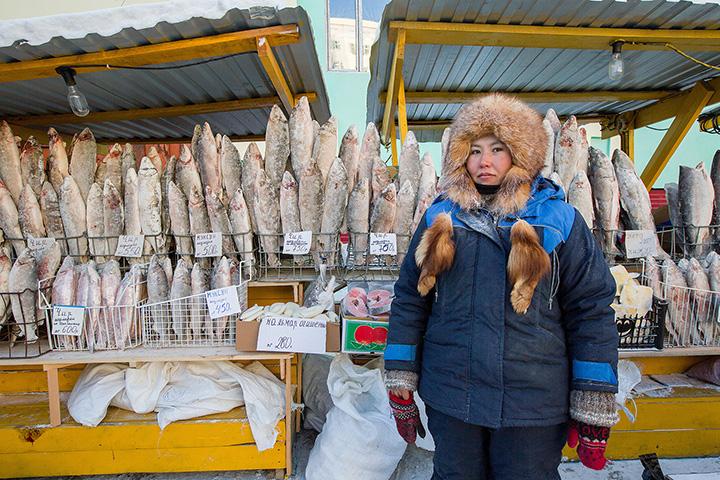 ---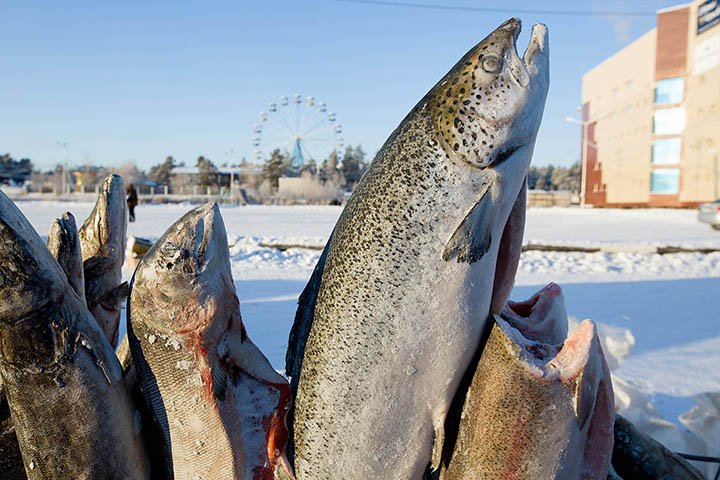 ---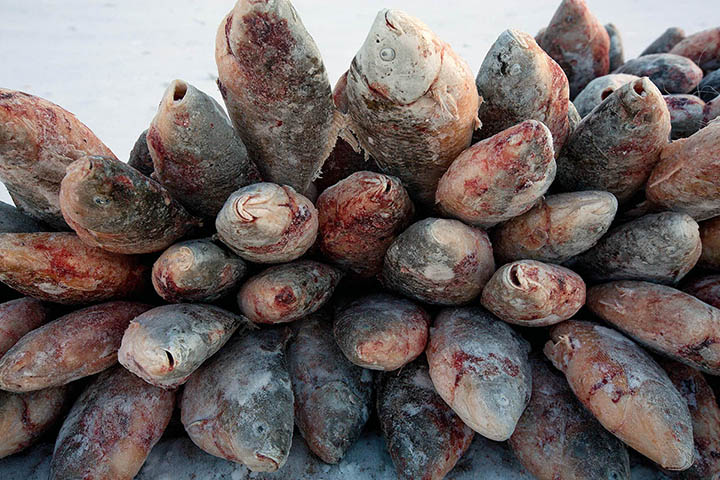 ---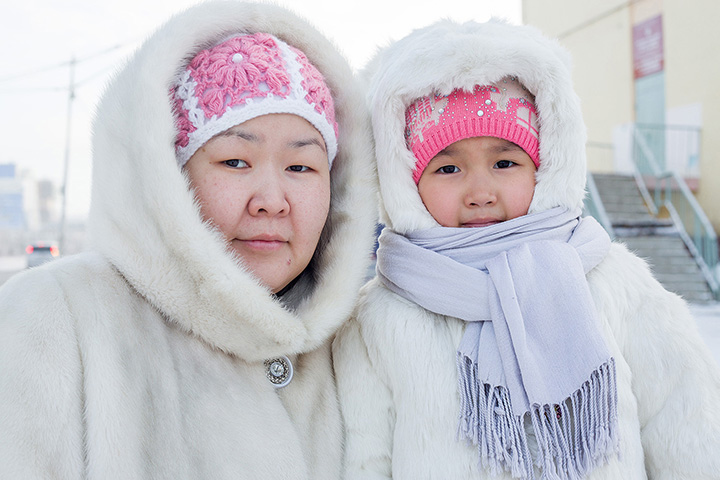 ---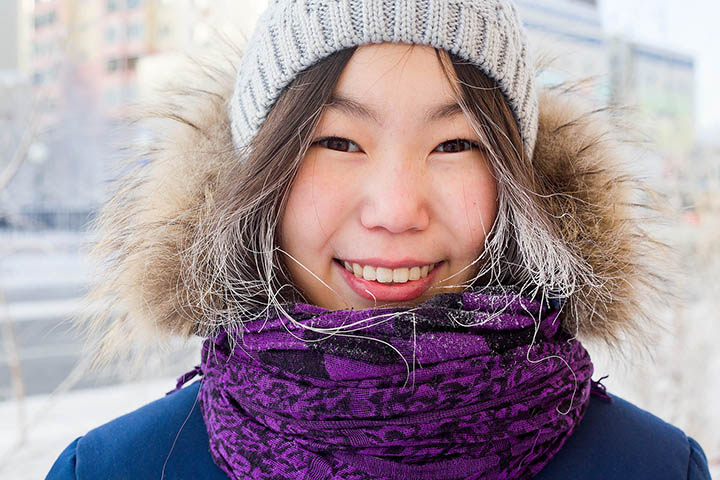 ---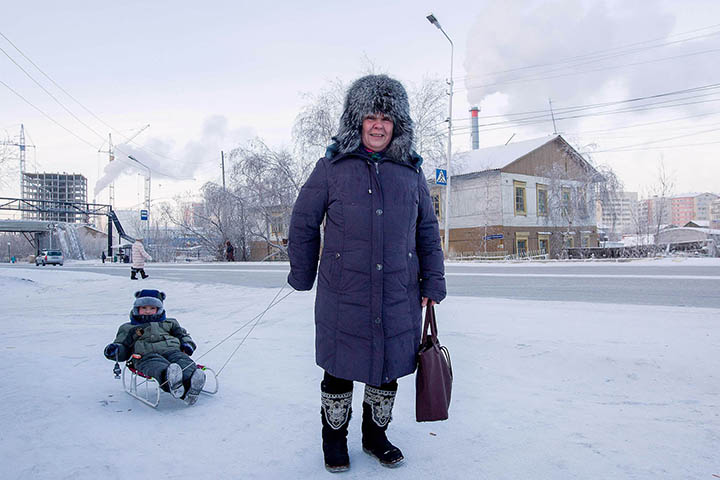 ---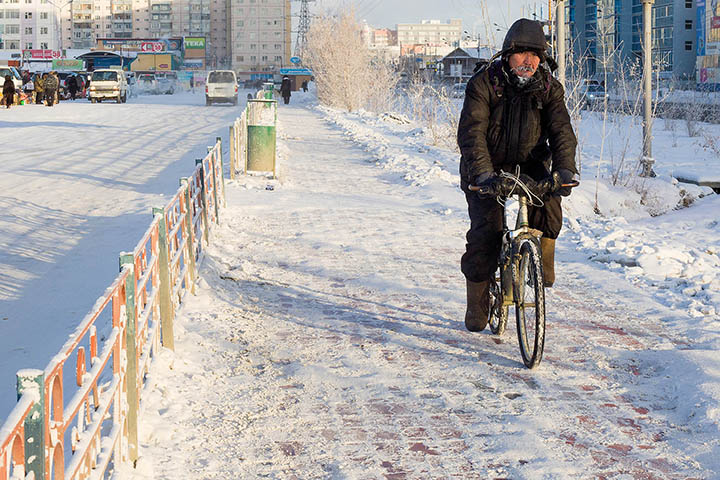 The outdoor fish market in Yakutsk is open even with air temperature drops below -50C; kindergartens close at -30C while many school continue working at -45C. Pictures: Alexander Dersu, Vera Salnitskaya/The Siberian Times
---
It's so cold here that eyelashes freeze if you're not careful, and spectacles can become glued to the faces of wearers by the intense frost.
But it took an Italian tourist named Lorenzo Barone - currently cycling through Siberia's coldest - to ask and answer a question that intrigues many people.
In his own words:' It is possible to pee at -41C!
'You asked me many how I do it, well .. quickly! otherwise it disappears from my hands and runs away!
'Also yes, I confirm that as in the photo part of the pee freezes in the air.'
Daredevil 22 years old Italian Lorenzo Barone is biking through Yakutia. Pictures below: Alexander Dersu, Lorenzo Barone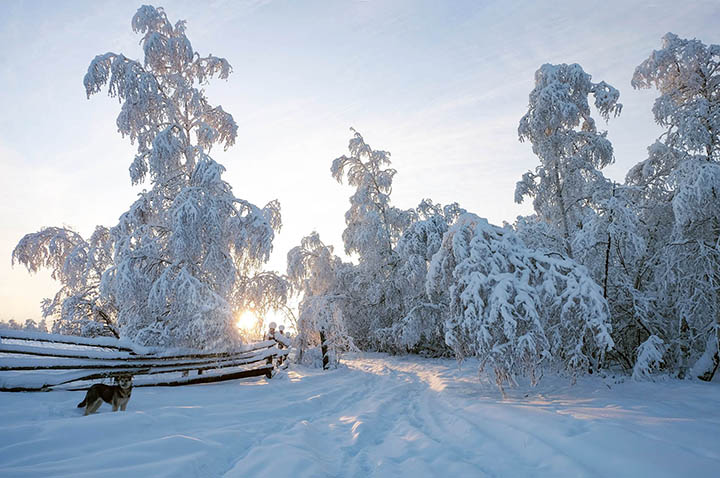 ---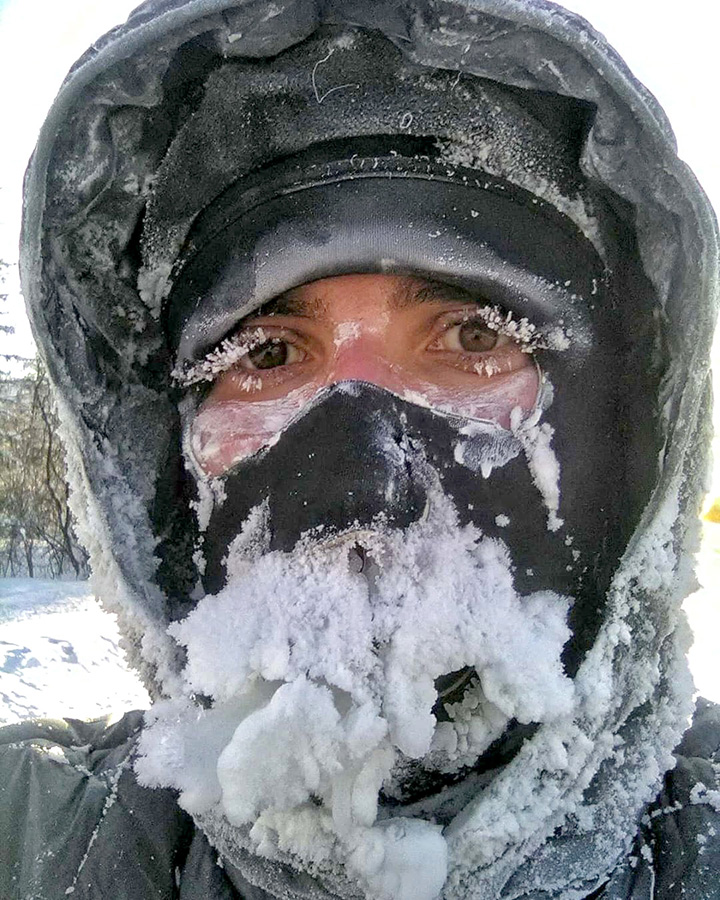 ---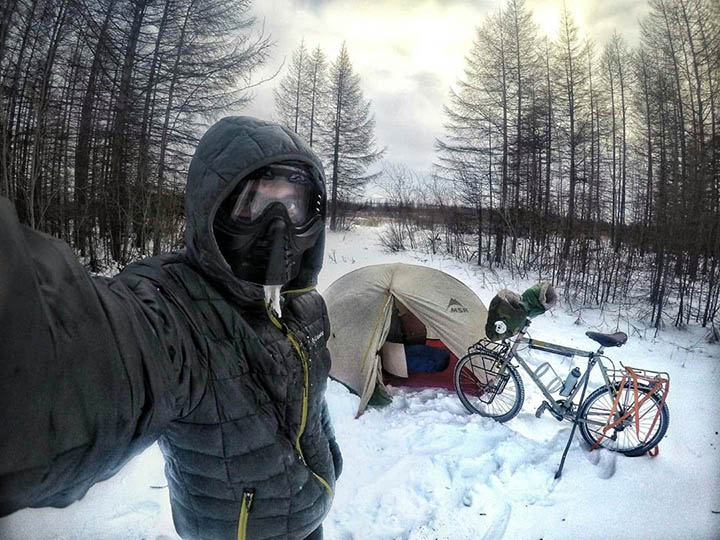 ---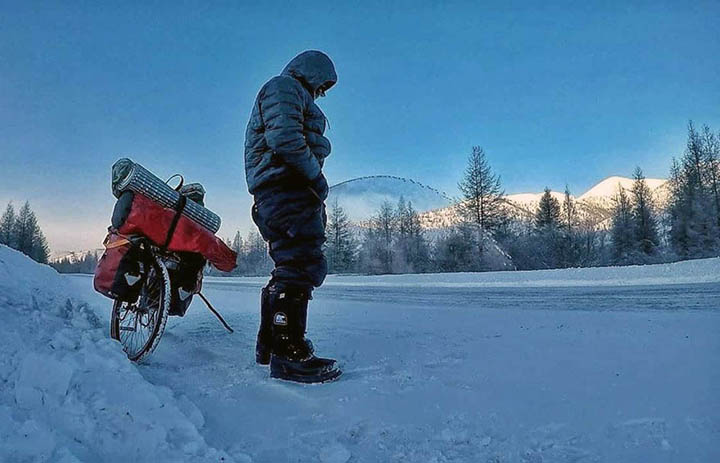 ---