There were no reports of injuries to people. Picture: The Siberian Times
Residents caught the bear on camera after it emerged from the forest and patrolled the streets of a naval town from which foreigners are banned.
An Emergencies Ministry official is heard shouting to locals: 'A bear! All hide! Everyone run!'
The bear is seen running across a yard behind a shop.
Vilyuchinsk - known by the name Sovetsky and later Petropavlovsk-Kamchatsky-50 during the Cold War - is a famous nuclear submarine base and repair facility in the extreme east of Russia on the Kamchatka peninsula.
But it is also an important fishing port, which may have been more interesting to the bear which in one sequence was seen running along a pavement.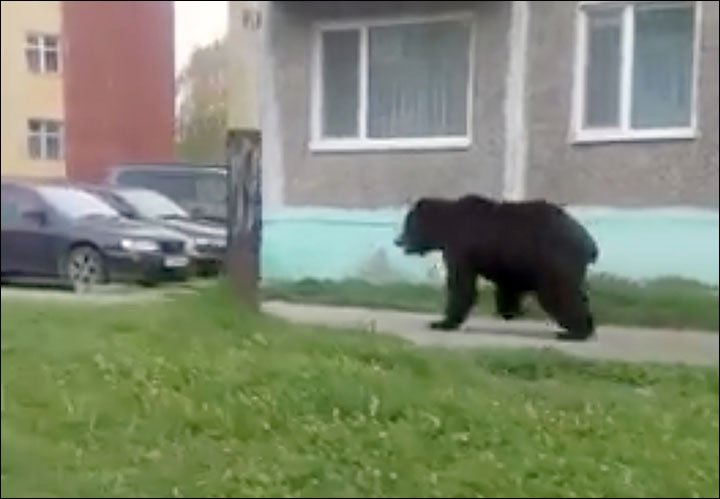 ---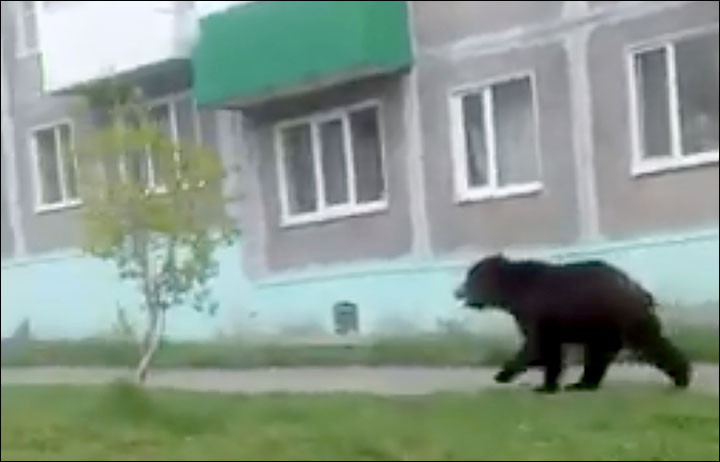 ---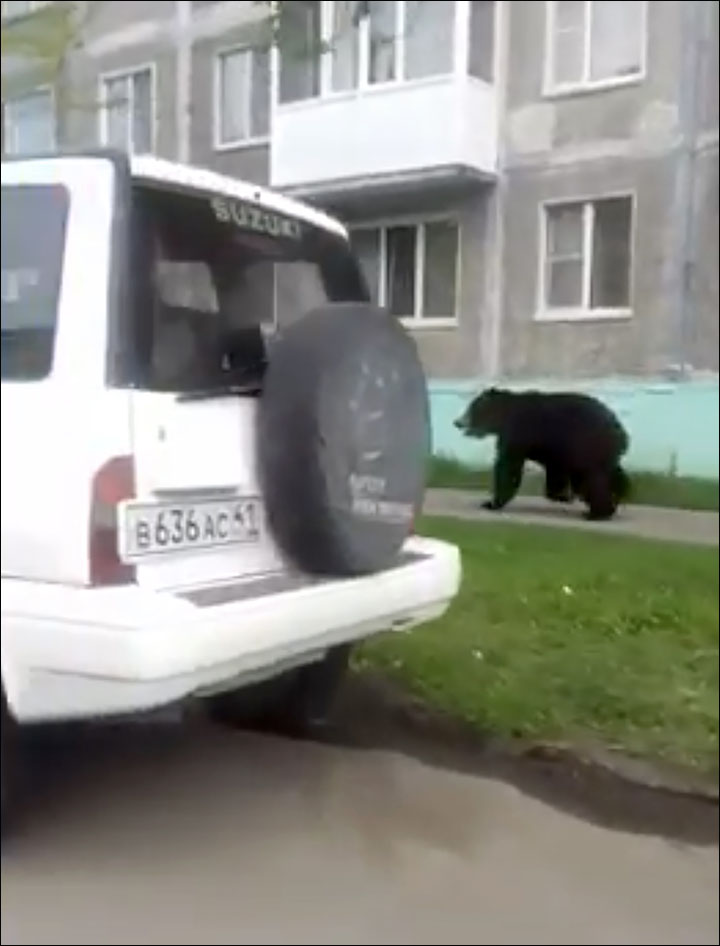 ---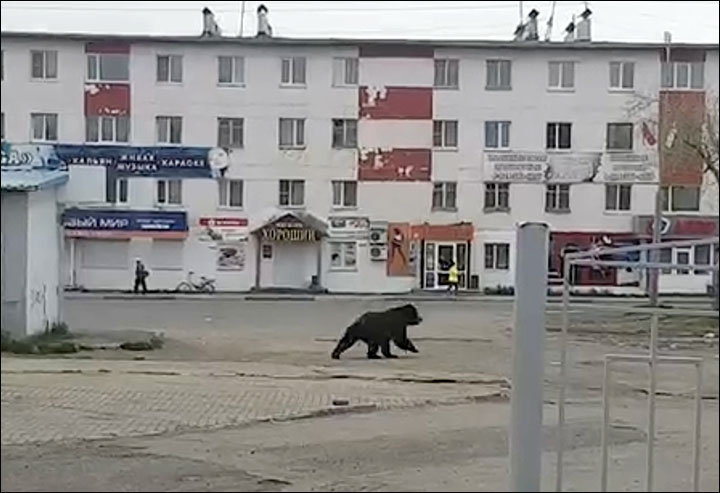 ---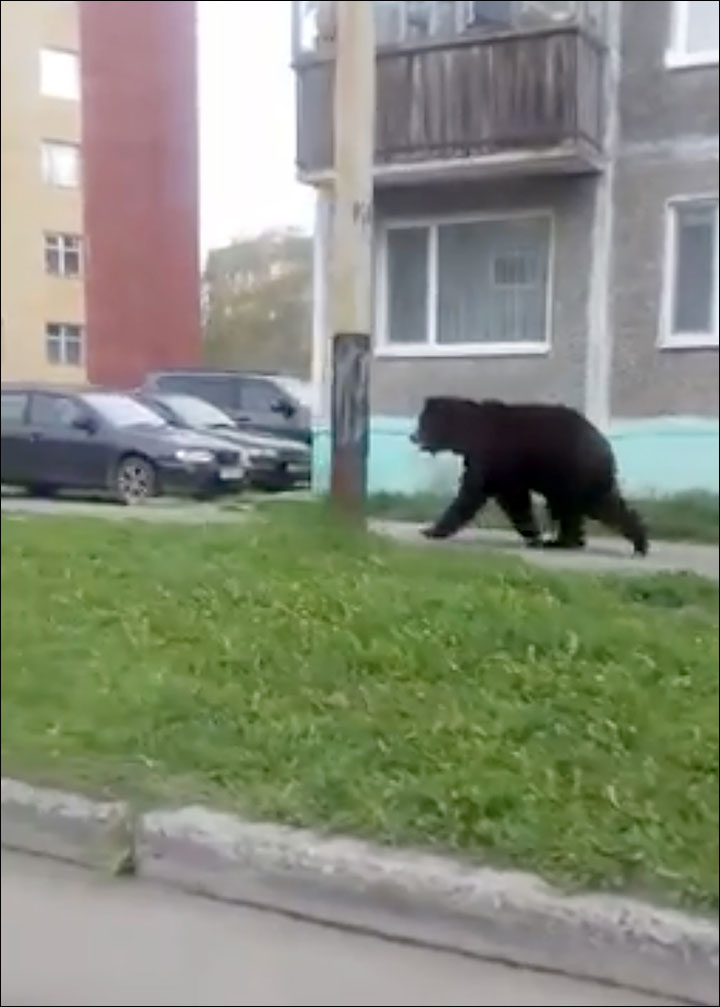 Bear causes panic by invading closed nuclear submarine port of Vilyuchinsk. Pictures: The Siberian Times
---
Across many regions of Russia, bears are seen more frequently encroaching human settlements. This is seen as a sign that their food supply is less adequate than in past years.
A Kamchatka region emergencies official said: 'A bear came to the city of Vilyuchinsk.
'Police and rangers acted together to push the animal outside the town.'
There were no reports of injuries to people.