Police issued a warning to residents in remote regions to take care how they stored food. Picture: The Siberian Times
The incident is the latest sign of ravenous bears encroaching into towns and villages in search of food. The case was in Ust-Ilimsk in Irkutsk region, five time zones east of Moscow. The couple had cooked their borsch, a traditional Siberian beetroot soup with meat, and left it in a pan on their verandah cooker to cool.
They then fell asleep in the small building containing their sauna, which they were using as a makeshift bedroom while renovations were carried out on their house. Woken after midnight by loud noises, they were astonished to see from their banya window that the bear had climbed onto their verandah and was eating their soup, which was still hot - see below for The Siberian Times recipe for the borsch, as eaten by the bear.
They phoned their local dacha compound manager who, in turn, called police. Officers fired shots to scare the bear back into the woods - but only after it had finished the entire pan of borsch. No-one was hurt in the drama and the soup-loving bear made it safely back to the woods after its verandah picnic.
Inspecting the damage, the couple found the bear had also shattered a window, possibly intending to get into their home. Pictures showed the bear to have been a slightly messy eater, spilling some of the soup on the one-ring cooker on the verandah. Paw prints from the creature were visible next day.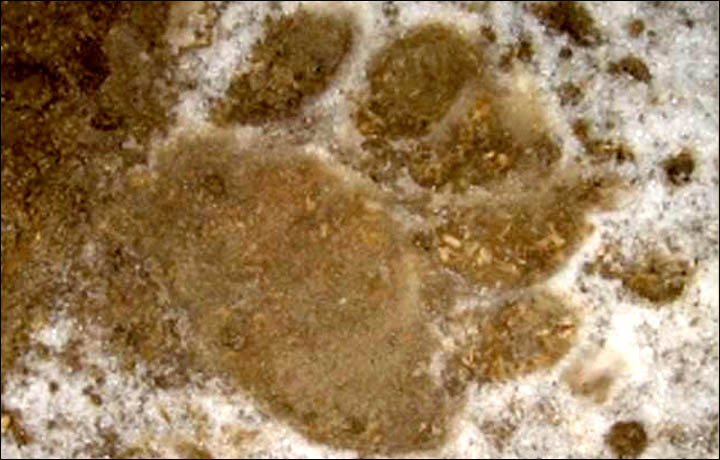 ---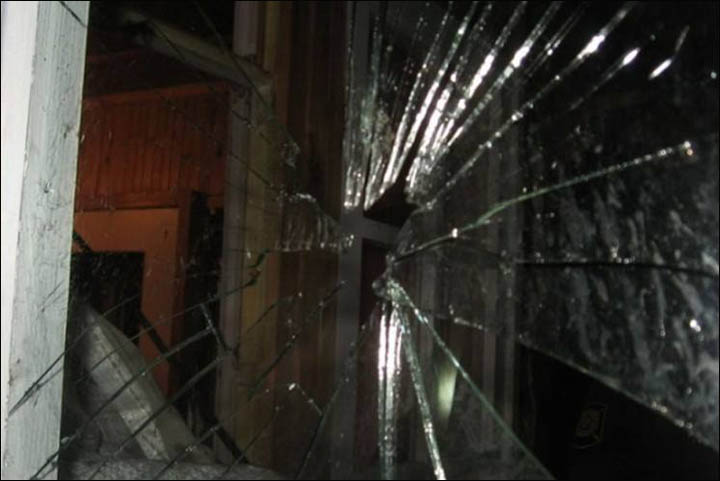 ---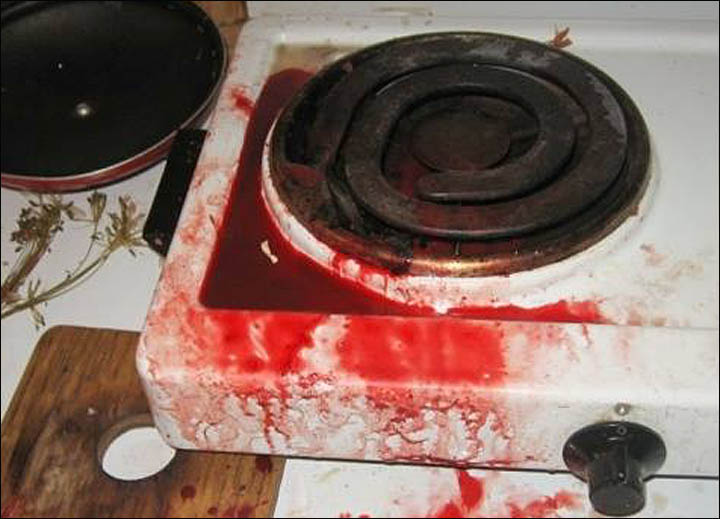 ---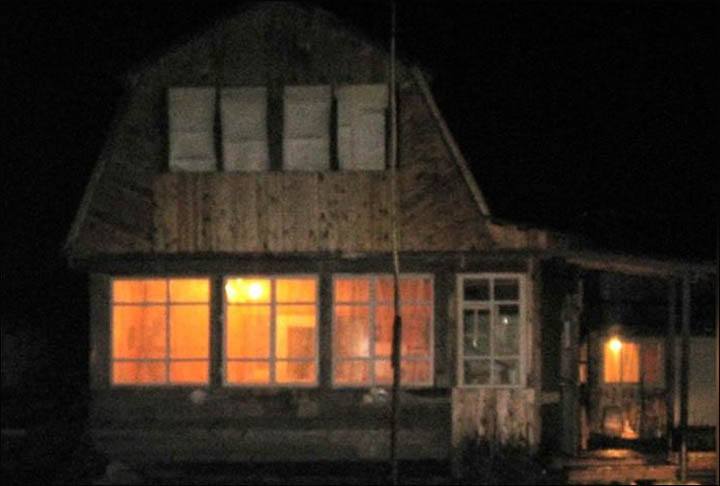 The bear was a slightly messy eater, spilling some of the soup on the one-ring cooker on the verandah. Pictures: NTV.ru
Police issued a warning to residents in remote regions to take care how they stored food.
Their are fears that climate change has led to shortages of traditional foods for bears - such as berries - leading them to encroach areas of human habitation.



Borsch (some spell it 'borscht' for a reason that is still a mystery for us) is one of the most popular dishes all around Siberia.
Ready for it? As ever, when you are talking something popular there will be at least a dozen recipes.
We offer one tried and tested by our Irkutsk bear - see if you like it.
You'll need:
Beef on the bone to make stock - about 400 grams, no harm if its half a kilo (14 oz)
Cabbage (one small head)
Potato - 4-5 (here and below we are talking medium size vegetables)
Carrot -1
Beetroot - 3
Onion -2
Garlic - 3-4 cloves
Water - 3,5-3,7 litres/4qt
Salt and a bit of sugar - depends on your taste and what your doctor allows
Bay leaf
To serve: fresh parsley and a dollop of sour cream, and a good company of Siberians. We love borsch!
Let the beef stock boil with an onion and a couple of garlic cloves and keep it simmering for one and a half, two hours. Check the beef with a fork or a knife, it should easily come off the bone.
As its getting ready, boil beetroot, peel the skin off, cut it in cubes.
Cut the onion, fry it until it's golden, then add grated carrot, keep frying till its quite soft - then add a bit of broth and simmer for about 15-20 minutes. At the end of it add the beetroot. Put a bit of salt and sugar in, and another clove of garlic.
Strain the broth and take the meat off the bones and put it back to cook. Peel and cut potatoes in quarters - or smaller, if you like it - and cook them together with the beef for another 20 minutes. Shred the cabbage finely and add in when potato is almost cooked, let it cook for about 5-7 minutes.
Add beetroot/carrots/onion into your borsch, check the taste and see it you might want more salt.
Let the borsch boil for a minute, and simmer for another 20 minutes. The more the better actually as the borsch only gets better with time.
Don't forget a bay leaf!
Still alive? Call your friends, take deep soup plates and your best cutlery out, pour the borsch in, add a generous spoon of sour cream on top and finely cut parsley. Try it and see how many brown bears you manage to gather. Bon appetite.