Towing SIberian style. Picture: Typical Norilsk
A vehicle was unceremoniously lifted from the centre of the Arctic industrial city of Norilsk after being parked for too long in the wrong spot.
An excavator was used to pick up the car with the bucket attached to a rear passenger door.
A man who filmed the video said: 'This is how we tow cars in Norilsk, this is a Norilsk-style towing.
'It doesn't cost much, is quick and helps to dig the car from under snow. It doesn't even scratch it much.'
The reason the vehicle was left too long on Khantayskaya Street is not known.
Beware: don't park in the wrong place in the Arctic. Pictures and video: Typical Norilsk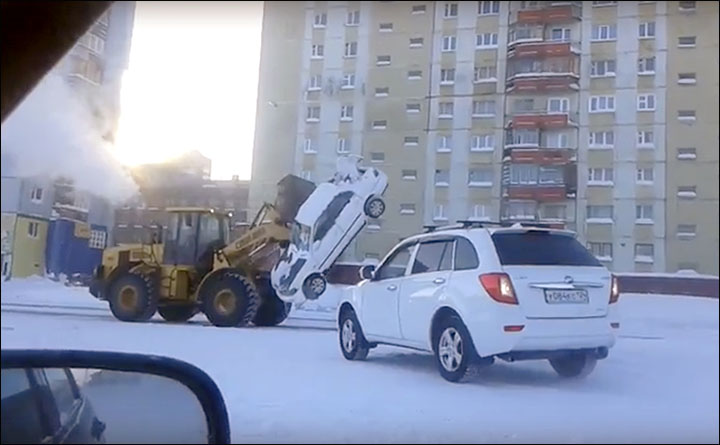 ---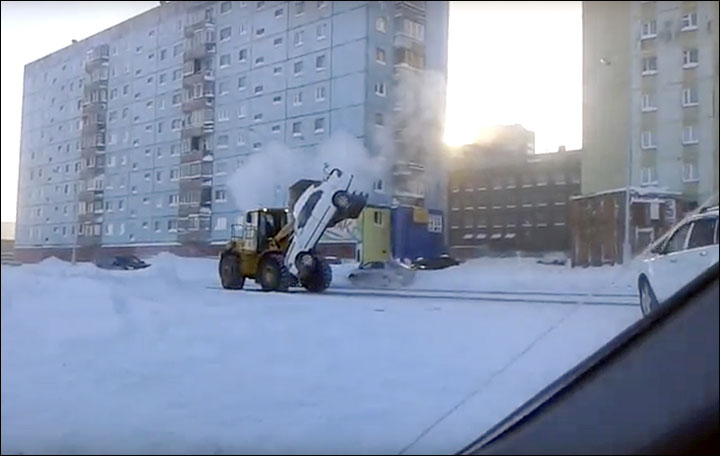 ---