Picture shows hero climbers manually breaking ice off its cable stays at height of 324m (1,063ft). Picture: Vyshe.Kryshi
It might take up to ten more days to clear the only link between Vladivostok, Russia's Pacific capital, and Russky island with a population of several thousand people.
The bridge has been shut since ice rain caused a state emergency in the Primorye region, when thousands of power cables were torn, and dozens of electricity transmission pylons collapsed under the weight of ice.
Over 100,000 people spent last week without electricity, heating and water at a temperature of -6C.
The region's transport system was paralysed, trains and flights were delayed, bridges had to be shut due to danger of falling ice.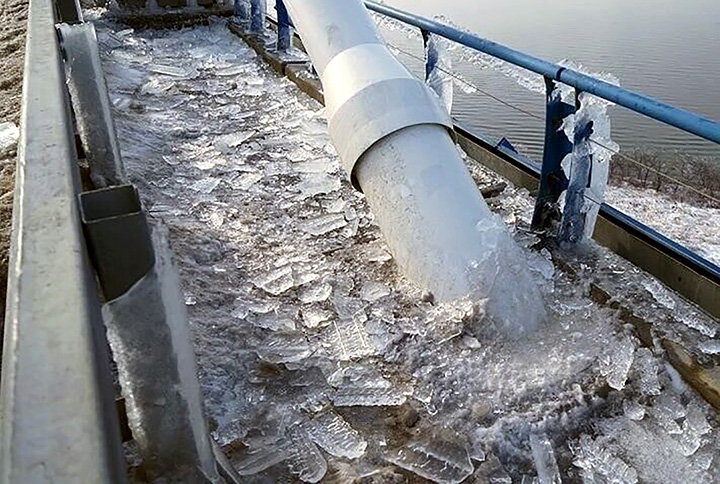 ---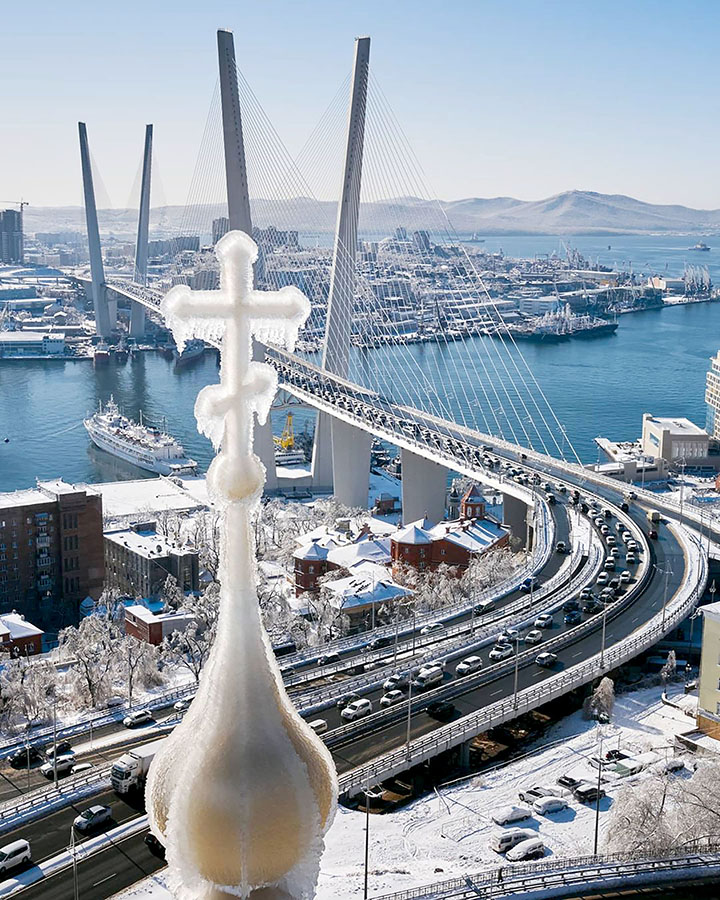 ---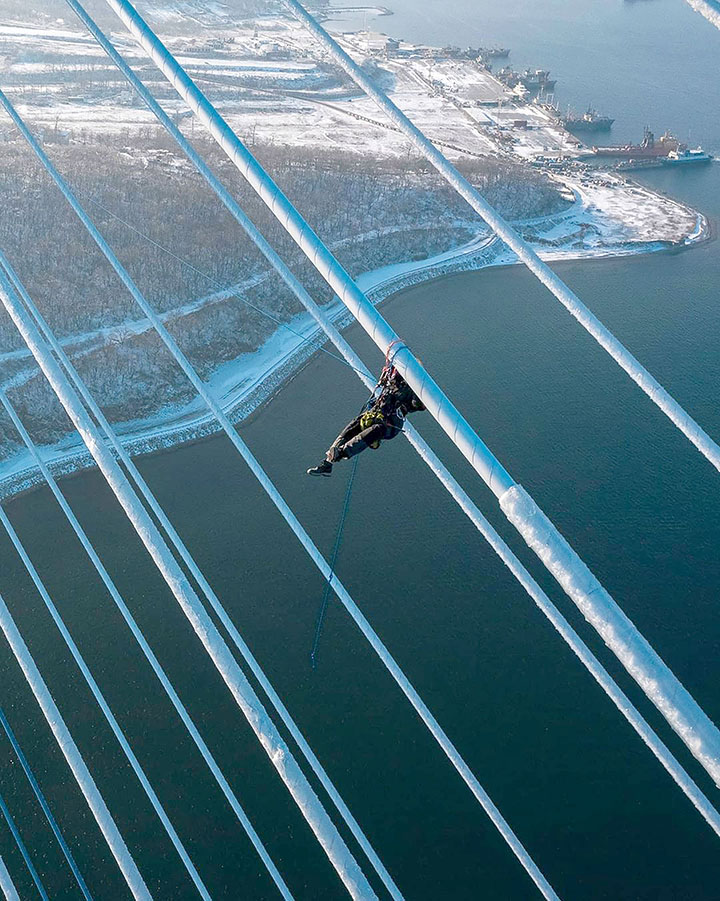 ---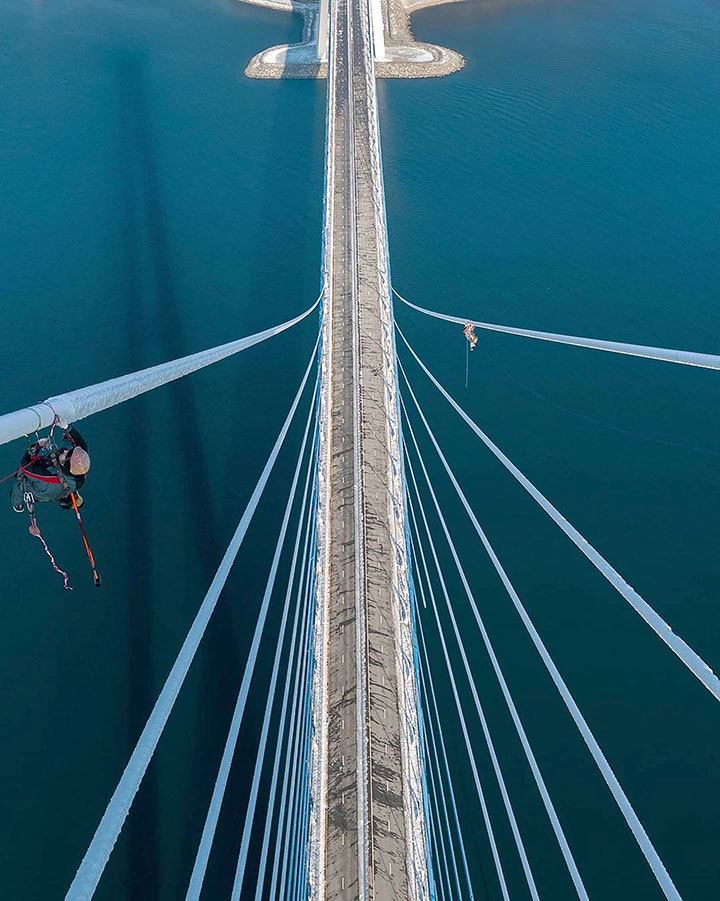 ---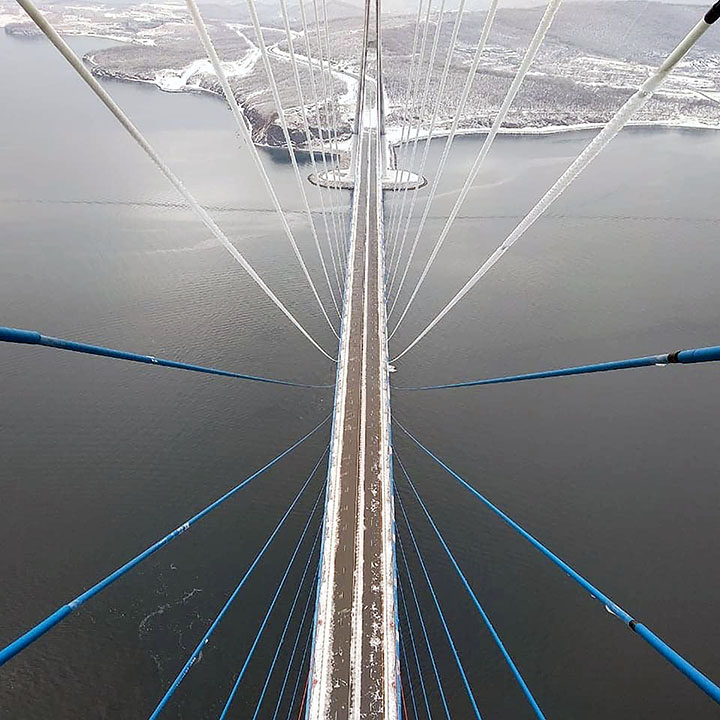 Pictures show hero climbers manually breaking ice off its cable stays at height of 324m (1,063ft). Pictures: Vyshe.Kryshi
---
More than 20 industrial climbers and emergency workers with experience in climbing are currently deployed to clear ice off the Russky Bridge, the longest cable-stayed bridge in the world.
For many of them this was an unpaid job, too.
'We cleared two stays each 580 metres long, and a large part of stays underneath it. We all worked for free. 90% of the equipment is our own.
'My salary is 32000 roubles ($423 dollars), plus a rented apartment', rescuer Yury Ostapenko wrote of his experience.
De-icing of Russky bridge in Vladivostok. Video: The Siberian Times
The Primorye region government requested more help from climbers elsewhere in the Russian Far East, calling for them to come from Kamchatka and Khabarovsk region to speed up the bridge opening.
Right now the only remaining old ferry which fits 20 cars transports people to Russky island and back every two hours, with huge queues waiting for it on both sides.
So far 900 tonnes of ice has been removed from the bridge, with another thousand tonnes left to go.
Several thousand people live on the island.
Many are students of The Far Eastern Federal University, others are workers of the Far Eastern medical centre, army officers, firemen and rescue officers from the Ministry of Emergency Situations's academy.
At least 10,000 people in Vladivostok are still without electricity.