Glass beach (Steklyannaya Bay) in Vladivostok. Picture: The Siberian Times
A video shows two Chinese women tourists at so-called Glass Bay picking up the sparkling jewels and filling plastic bags.
The local woman who videoed the scene said: 'Bus after bus after bus comes here, and they all get back into their buses with bags full of glass.'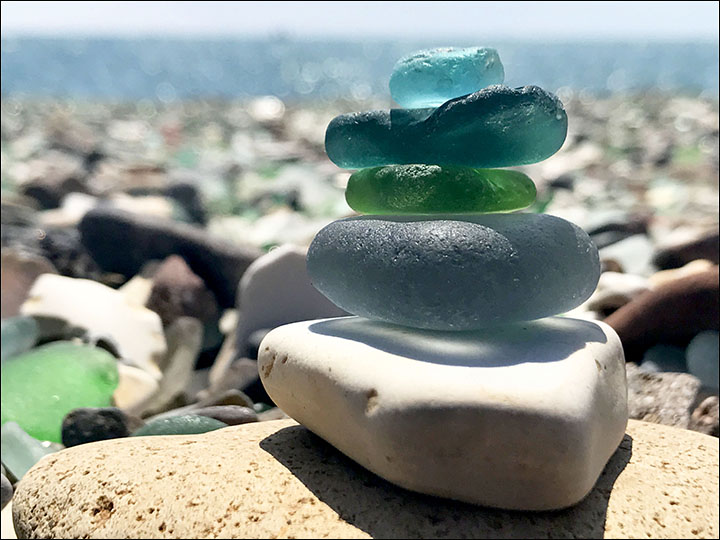 ---
---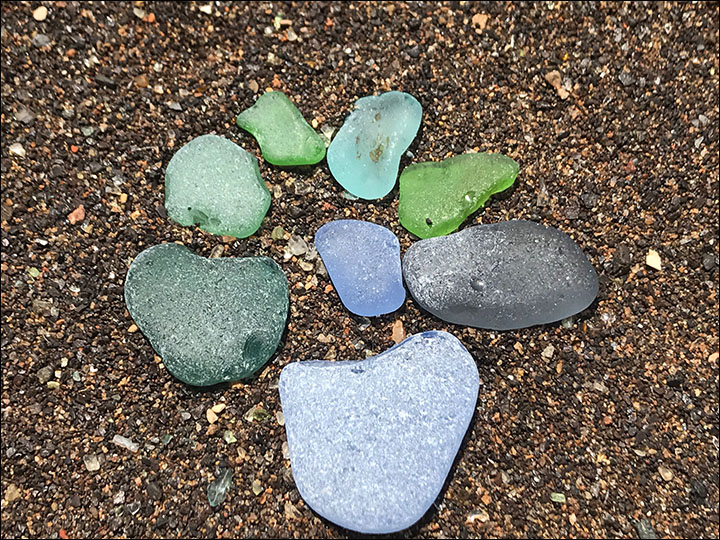 ---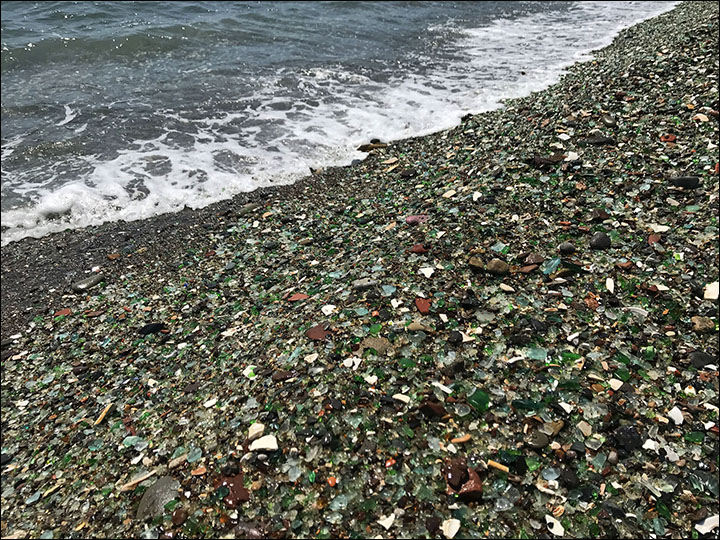 ---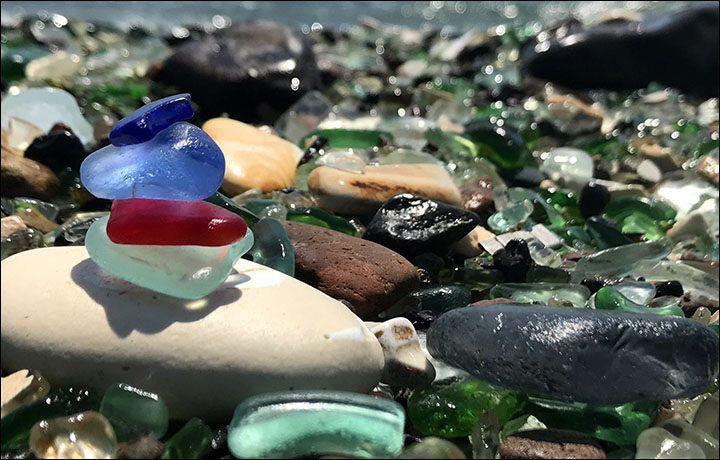 Glass beach (Steklyannaya Bay) in Vladivostok. Picture: The Siberian Times
---
The unique beach is protected - but despite this the glass is vanishing and experts have already warned that it could vanish within 20 years.
The unusual phenomenon on Russia's Pacific coastline was formed after years of dumping old vodka, wine and beer bottles, along with jars and ceramics during the Soviet era.
The tides and waves of Ussuri Bay pounded the glass, ridding it of dangerous jagged edges and shards, forming instead tiny smoothed, rounded and polished glassware in many colours.
Ironically, it's only hope of long term survival now would be more glass pollution - but this will not happen. Dumping is now forbidden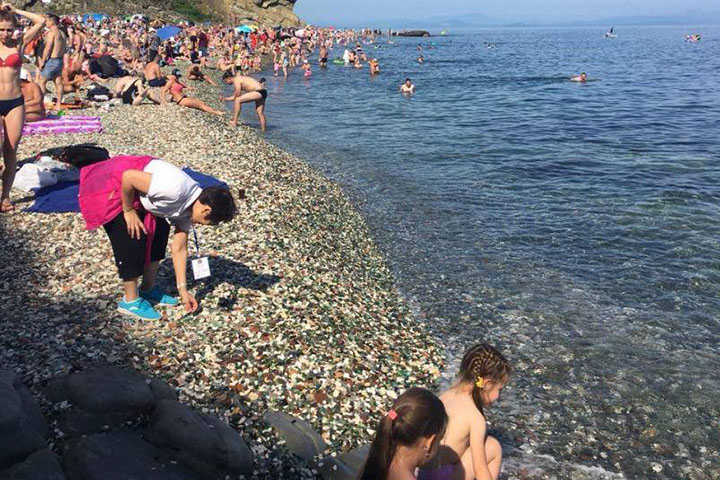 Chinese tourists seen picking glass stones at the beach
---
The cliff-sided beach has become a major tourist attraction in Vladivostok.
Professor Pyotr Brovko, of the Far Eastern Federal University (FEFU), has warned that thebeach will vanish in about 20 years as the vivid glass remains are reduced to 'ordinary sand'.
'It is evident that there is enough glass remaining for one generation - but later it will turn into a regular sand and pebbles bay, like many in Primorsky region.
'Today glass 'pebbles' are disappearing because of abrasion - as well as due to people taking glass as souvenirs.'
A 'huge number' of visitors come to the beach each summer, but there is 'low quality' care for the site 'which does not allow for optimism'.
Warnings are posted not to steal the glass - but many visitors can't resist taking the colourful souvenirs, although not usually on the industrial scale as shown in the video.
Darya Guseva, director of the travel information centre of Primorsky region, said: 'It is a stunningly beautiful place surrounded by cliffs.
'We include it in the list of sights recommended for tourists.
'The bay is great for families.'