People and personnel were safely evacuated. Picture: Vadim (@pulym)
Three fire trains and an aircraft were deployed in a bid to extinguish the serious blaze which halted Trans Siberian train services. Three explosions rocked the military ammunition depot to the east of Lake Baikal, near the village of Bolshaya Tura.
'Local residents are being evacuated, although no casualties have been reported so far,' said an official as reported by RIA Novosti. Later there were reports of several people wounded from broken glass.
At least 400 people were evacuated, the personnel of a military unit escaped safety.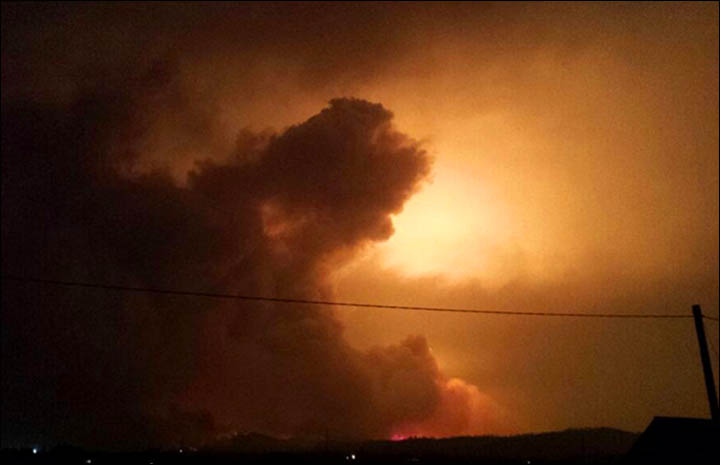 ---
Blogger from Chita pictures the smoke from explosions and subsequent queues at local petrol stations. Picture: Vadim (@pulym)
A preliminary investigation suggests a forest fire as the cause.
'The incident is the latest in a string of fires and explosions at munitions storage and disposal sites that have plagued Russia over the past two years,' said RIA Novosti. 'There were two fatal explosions of stockpiled ammunition in Russia last year, down from five the previous year.
'Critics of the military attribute the persisting problem of exploding army ammunition depots as the outcome of poor oversight and lax safety standards'.