A wildire in Tomponsky ulus (district) of Yakutia, east of Republic's capital city of Yakutsk
Wildfires are raging all around the vast Republic of Sakha, also known as Yakutia, with a massive blanket of smoke visible from space in the far north beside the Arctic Ocean.
Some are in the areas too remote to reach, but many are dangerously close to populated areas like the Arctic town of Chersky, a gateway to Pleistocene Park, an experimental scientific base aiming to show how the release of carbon can be slowed by restoring the flora to grassland as it was in the era of the extinct woolly mammoth.
A key power line connecting the town to the electricity grid was damaged in the fire, leaving its population of more than two thousand people to rely on an emergency generator.
'We didn't have wildfires reaching this far north to our area for many years', said scientist Nikita Zimov, director of Pleistocene Park.
'Last time it was this bad forty years ago in the 80s'.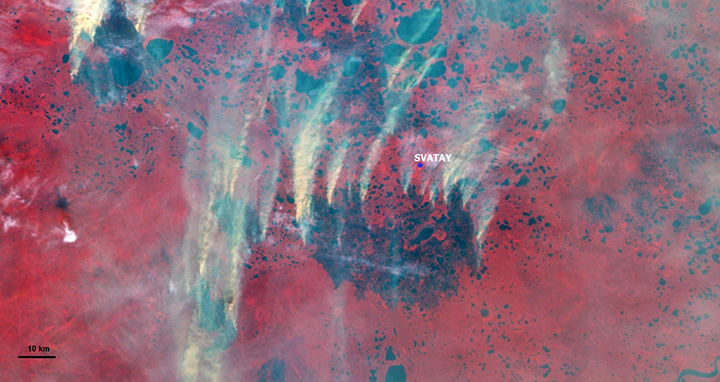 ---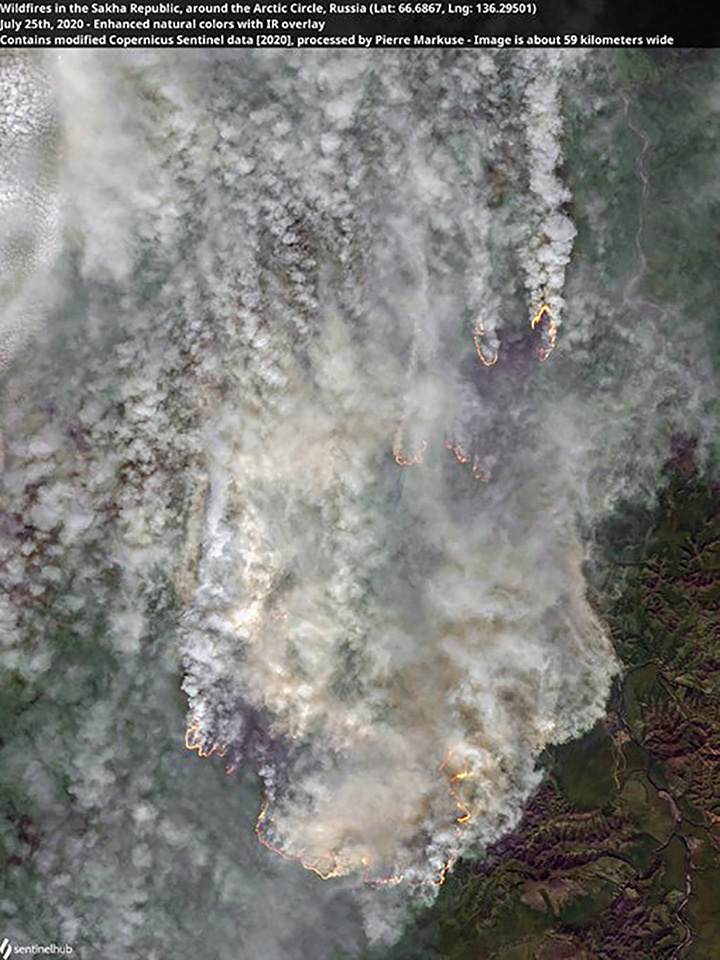 ---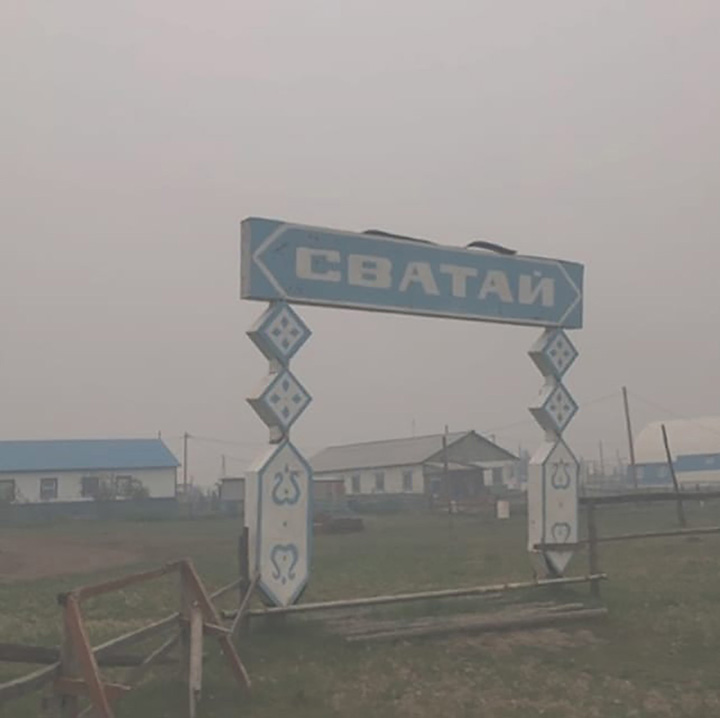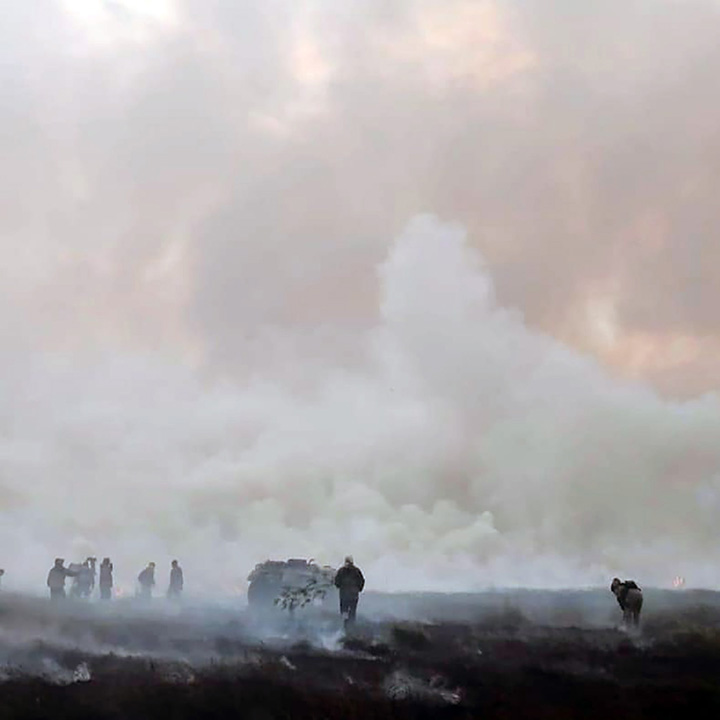 ---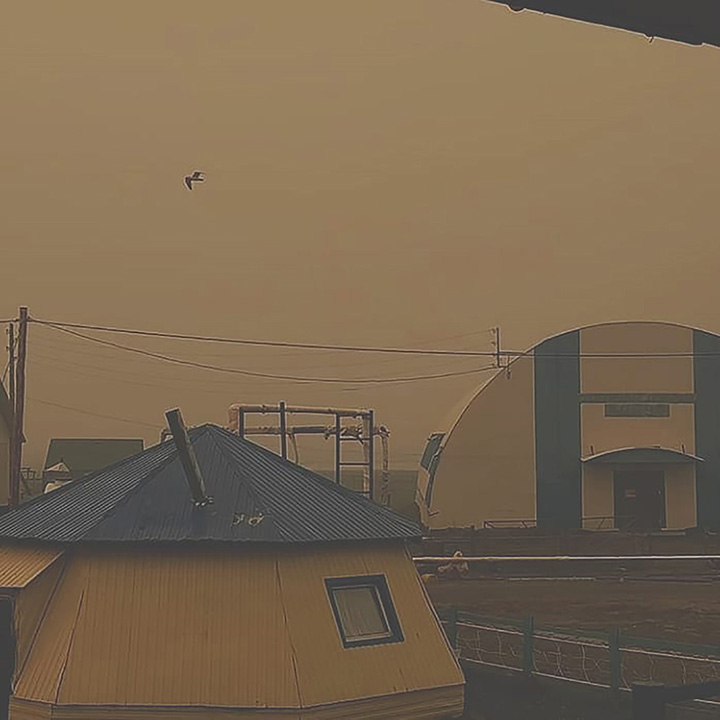 Satellite and ground images of wilfires in the extreme north of Yakutia. Sentinel2 images are by Pierre Markuso (top), Antonio Vecoli (Svatay) and Srednekolymsk24
---
More than 400 people are surrounded by fire in the village of Svatay in the extreme north of Yakutia, with flames reaching as close to the houses as 500-700 metres.
Visibility is near zero due to thick smoke, with gusty wind blowing fires stronger and helping them spread.
Men, women, children and elderly people are all building wide strips of mineral soil to prevent the fire from reaching the village.
'Currently the situation in Svatay is out of control', said reporters of Srednekolymsk24 newspaper.
'Reports from Svatay are alike to news from the frontline, with fight against the wildfires continuing day and night.
'Firefighting equipment is giving up with three pumps breaking down. Locals need 20 more firefighting back packs and sleeves, and more support', said regional Sakha News newspaper.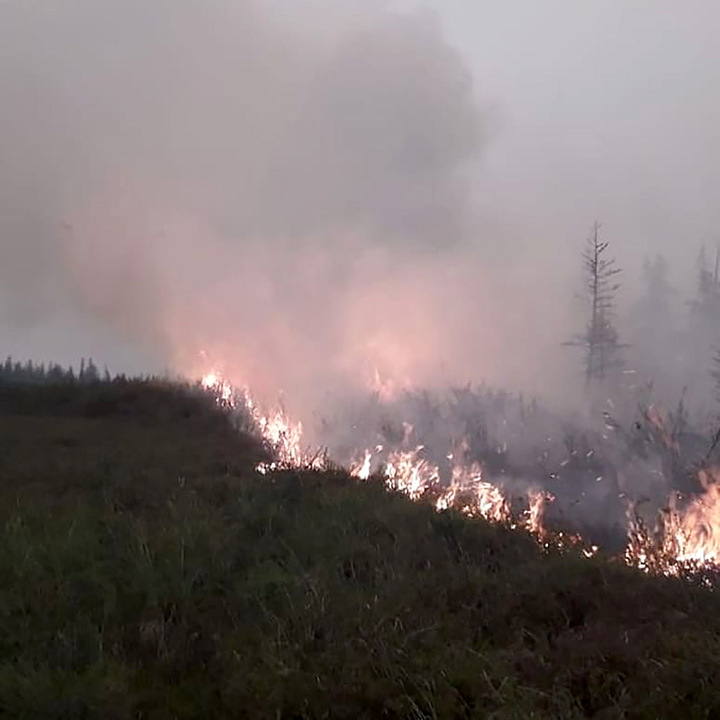 ---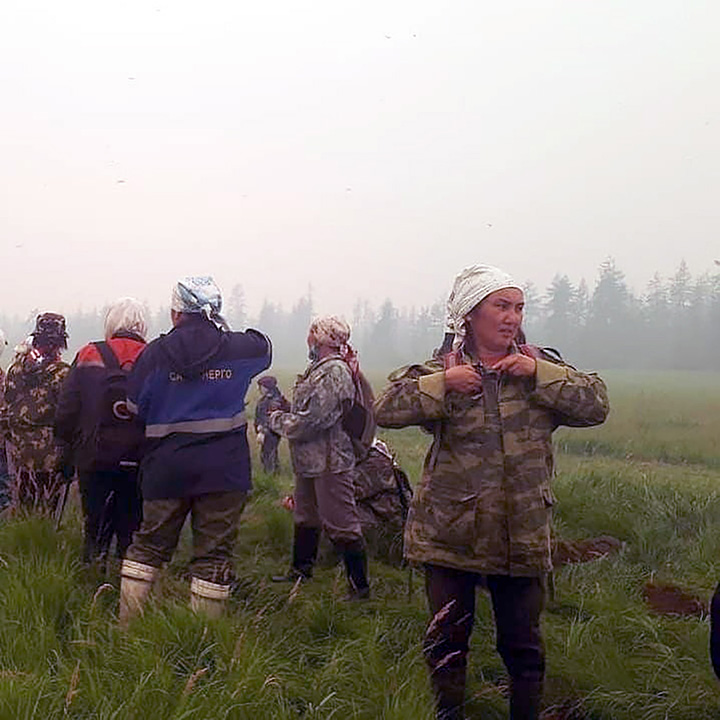 ---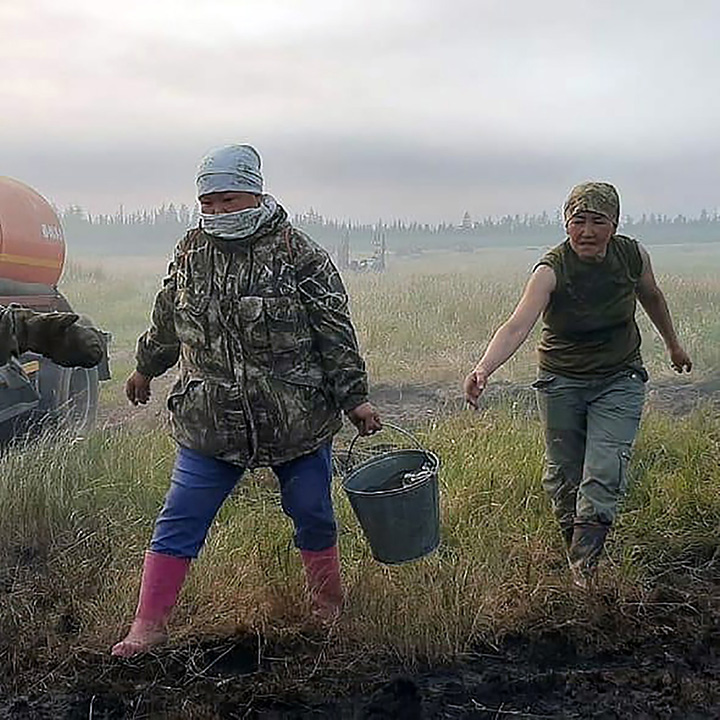 ---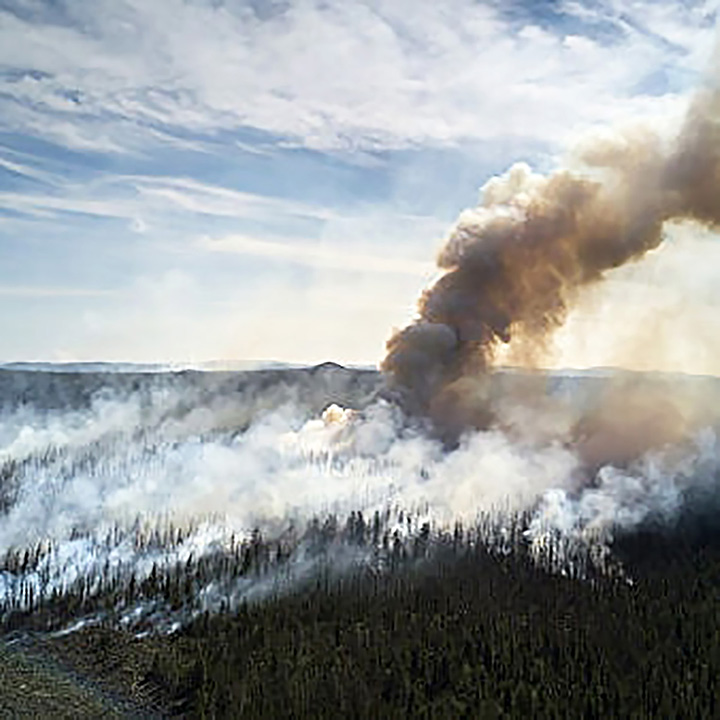 Russia's coldest region struggles to tame fires intensified by lengthy heatwave in extreme north. Pictures: Srednekolymsk24
---
Apocalyptic pictures from the site show the village completely engulfed in smoke.
Elsewhere in Yakutia a 'rain' of wildfire ashes was reported in the village of Batagay in the Ust-Aldansky district.
A video from another village of Aleko-Kyuyol above the Arctic circle shows men fighting fire in a cloud of smoke with basic back pack fire extinguishers.
An infernal-looking picture of a village with a wildfire on its doorstep came from Tomponsky district of Yakutia.
Several days ago a cloud-spiking Ministry of Emergencies AN-26 plane was sent to Yakutia from the Trans-Baikal region of Siberia to help fight the wildfires by 'stimulating' rain.
Local Polar Airlines has long been deploying its helicopters on fighting wildfires, with crews working round the clock on flights to republic's most remote corners.
Videos of wildfires surrounding villages of Svatay and Aleko-Kyuyol above the Arctic circle, credit Khalyma Dolgunnara and Srednekolymsk24
---
---