Alive! Pavel Vazemiller spent two days in icy cold water of the Ussuri bay. Picture: Pavel Vazemiller
Passing ships 'ignored me' said miracle survivor.
'I saw 12 ships passing by, all on auto pilot, I lost my voice screaming for help', said father-of-two Pavel Vazemiller after his rescue 17km from the shore.
He had been missing for two days and was found on Sunday morning.
Pavel, 31, from Tavrichanka village near Vladivostok, went diving in full gear on Friday from a motor boat some 200 metres into the sea off the coast of Cape Vyatlin, on Russia's Pacific coastline.
It is still unclear how exactly he was pulled this far away from shore before being rescued early on Sunday morning.
He was noticed 08.01am in Ussuri Bay by the crew of Tigr-2 refrigerator cargo vessel, and was lifted on board 08.26am.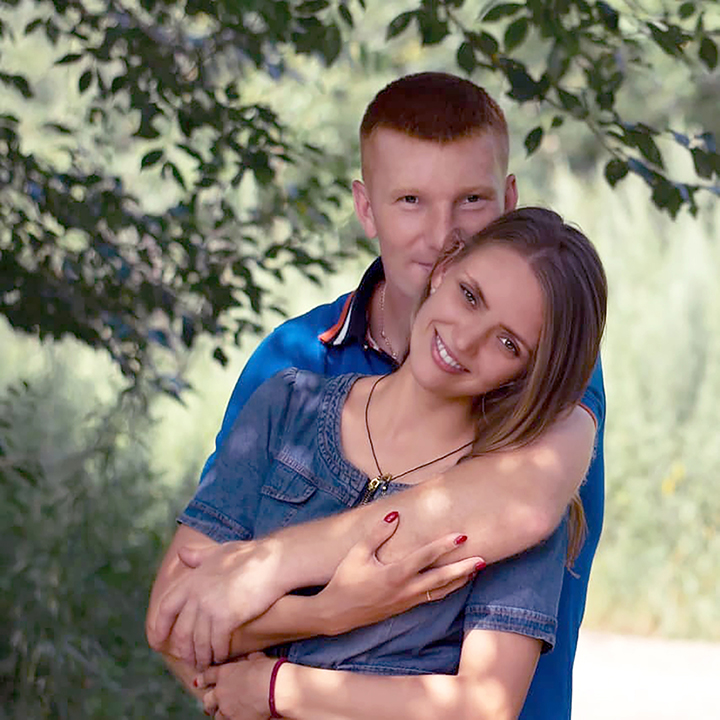 ---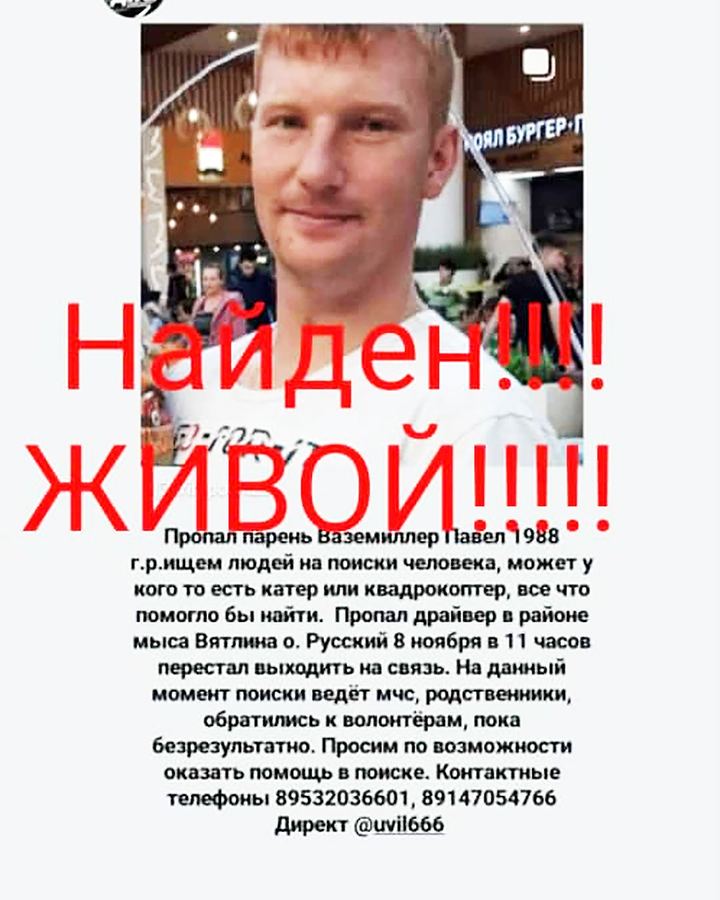 ---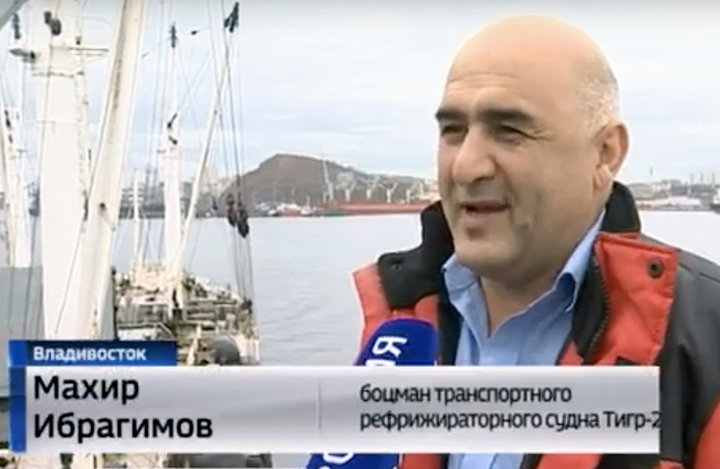 Pavel with wife Tatiana, and boatswain Makhir Ibragimov who noticed Pavel. Pictures: Pavel Vazemiller, Vesti Primorye
---
Astonishingly given the amount of time he spent in chilly +8C water, Pavel was confirmed to be in 'satisfactory' condition and said that he was feeling all right - minus the voice he lost yelling for help.
He saw at least 12 boats passing by him during this time and was almost squashed by one of them getting so close he actually touched it.
Yet his desperate screams for help were not heard.
'I'm feeling ok, just lost my voice,' Pavel said. 'I'll live. I'll live long and happy life.
I had a buoy on me but didn't have beacons, I would strongly recommend them to anyone because they would have helped me enormously', Pavel said.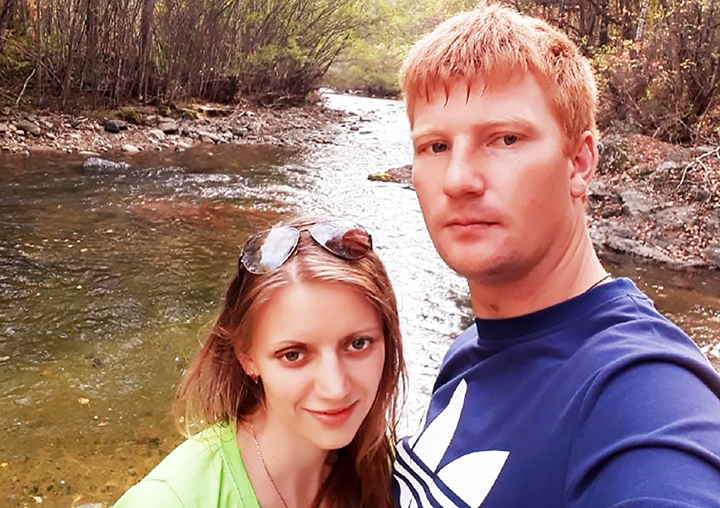 ---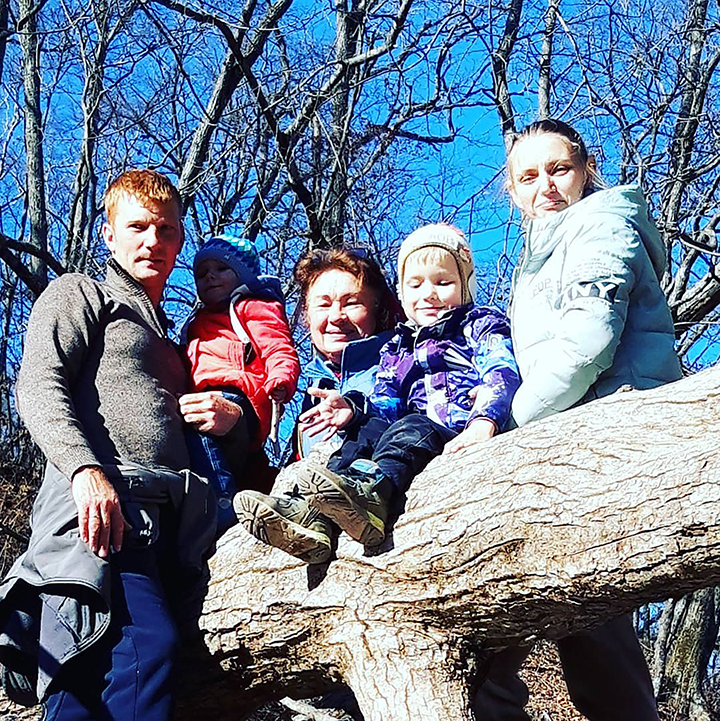 ---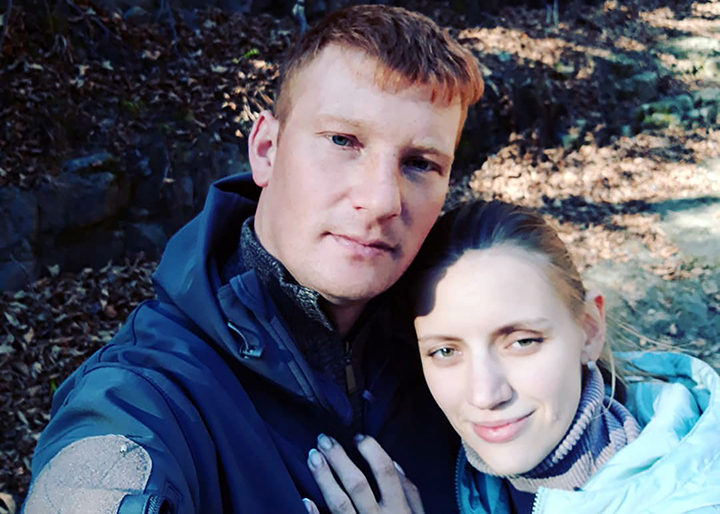 Pavel, 31 with his wife and family. Pictures: Pavel Vazemiller
---
By Monday morning Pavel was still on board the vessel that picked him up as doctors who checked him recommended he stayed in bed.
He refused to be taken to hospital.
'Thank you so much to the guys who saw me. It was the thirteenth boat which passed within 100 metres of me.
'But I didn't see a single living soul, looks like they were all navigated automatically and there was no-one around.
'One boat nearly squashed me to death, another I managed to touch.
'Huge thanks to everyone who was helping to search for me.'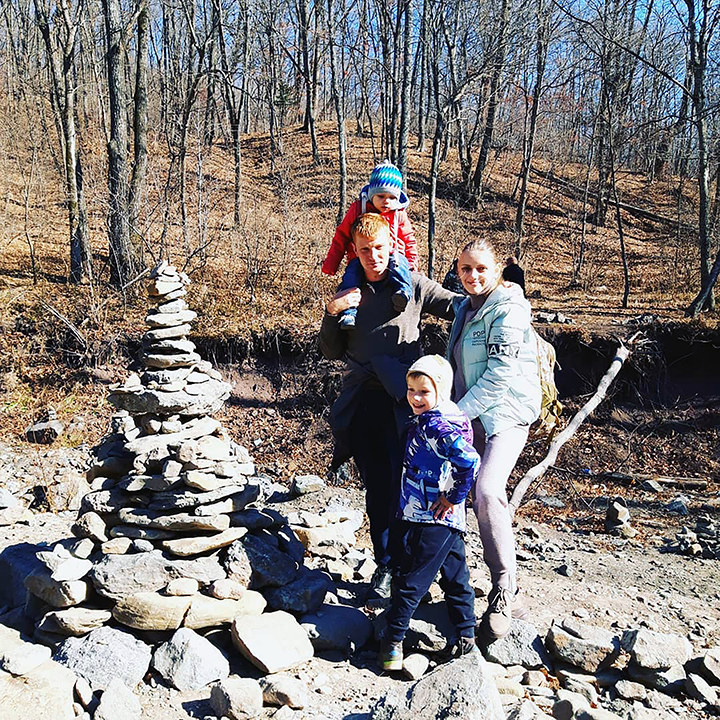 Pavel with family. Picture: Pavel Vazemiller
---
His wife Tatiana also messaged an emotional thank you to everyone who supported the search.
'An enormous thank you to everyone who physically helped us and to everyone who kept their fingers crossed and prayed for us,' she said.
'It is indescribable what we had to go through, may God save you from ever experiencing it'.
Tatiana also confirmed that the family will be forwarding money gathered for her husband's rescue to help future search and rescue operations in the area.