Full of energy, healthy and clearly very well-fed, two endangered Amur tiger cubs were pictured by photo traps of Bolshekhekhtsirsky Nature Reserve. Pictures: Zapovednoye Priamurye
Two healthy cubs - a male and a female - were pictured running along forest paths and following their mother at the Bolshekhekhtsirsky Nature Reserve.
Last time one of the world's rarest big cats lived in this area of Khabarovsk region was in 2007.
Several years ago a young Amur tigress was first noticed in the area, and recently the team of the reserve was overjoyed to receive proof that she delivered two cubs.
'Photo trap pictures confirmed it was a male and a female cub. They look healthy and very well-fed, with the female staying close to mother and the male being noticeably more independent.
'We think he is already participating in hunting with the mother. Another unusual thing we learned thanks to photo traps is that the father of the cubs stays close to the family', said researcher Alexey Gotvanskiy.
---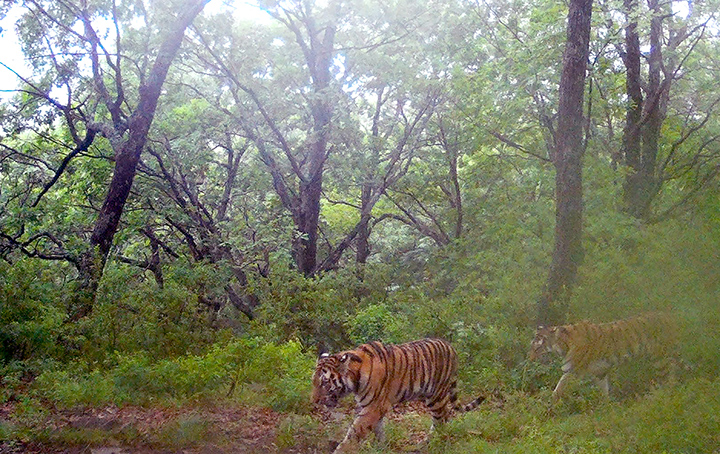 ---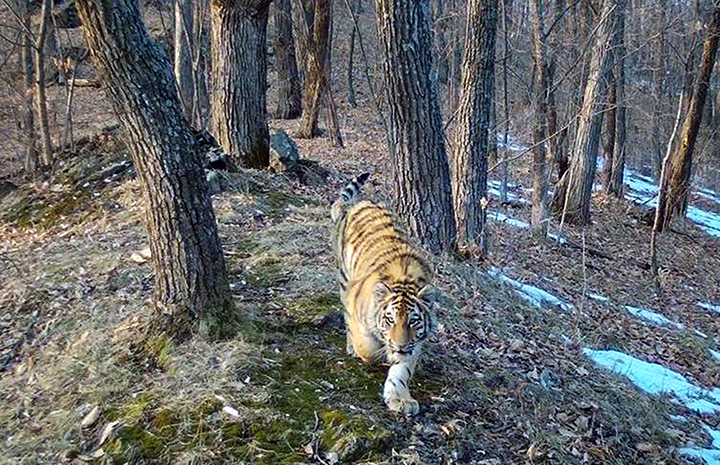 Double joy as two cubs of endangered Amur tiger registered in the Far East of Russia. Pictures: Zapovednoye Priamurye
---
Appearance of the tigers as permanent 'residents' of the reserve is a good sign, which indicates good environmental condition and confirms there is enough food supply for predators.
The tiger cubs will stay with the mother for some more months before starting their independent lives.
They will be monitored through a system of photo traps of the the Bolshekhekhtsirsky Nature Reserve, set up with help of Amur branch of WWF Russia.
'Another unusual thing we learned thanks to photo traps is that the father of the cubs - pictured on the last picture below (ST) - stays close to the family'. Pictures: Zapovednoye Priamurye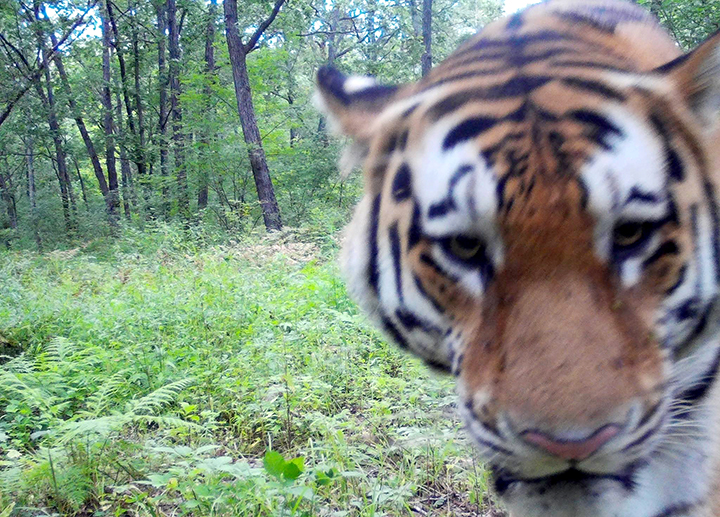 ---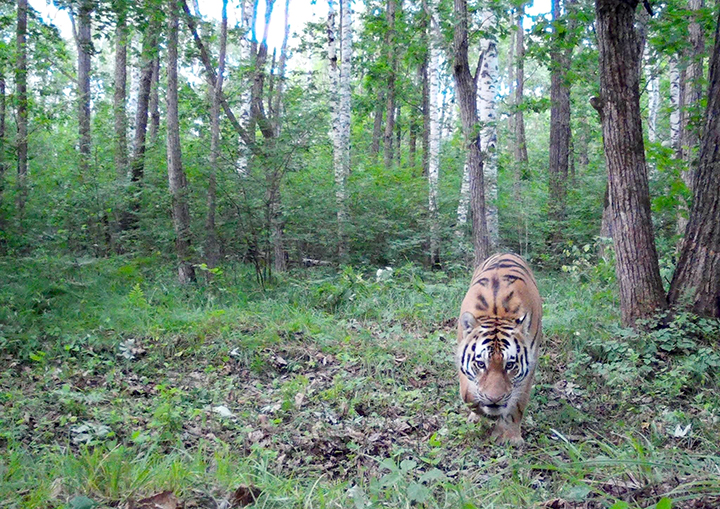 ---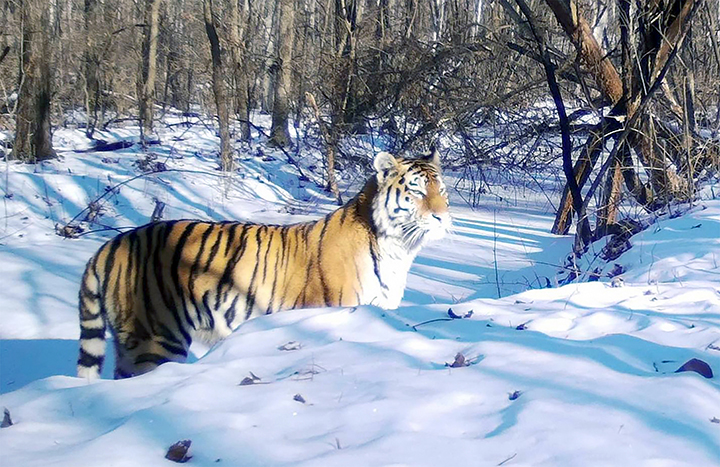 ---