Welcome back! New law, if passed, might see thousands of people currenlty living in SIberia moving back to the land of their ancestors. Picture: The Siberian Times
The Baltic state's Foreign Ministry said it has no idea of how many people with Latvian blood may qualify, but did not dispute that the figure could be as high as 100,000.
A major change in the ex-Soviet state's citizenship law - which this week passed its second reading in parliament in Riga - opens the way for ALL children and grandchildren of Latvian citizens exiled to Siberia to obtain a passport with the EU state.
While details are still being worked out, and changes can be made as the laws go through parliament, the Foreign Ministry indicated that those with forcibly exiled forebears will not need to sit the Baltic state's controversial language test as a proviso of gaining citizenship.
This contradicted an earlier statement by the ministry that they would have to take the language test.
'There is still some confusion how this will work,' said one official source.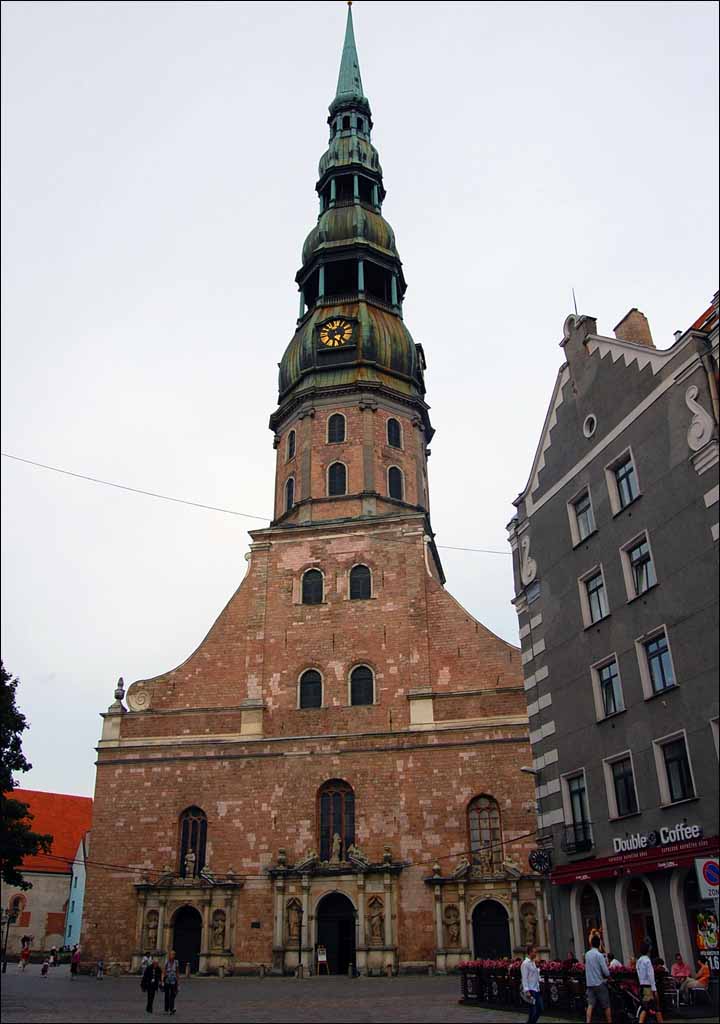 Old town in Riga, Latvia. Picture: The Siberian Times
The test is normal for ethnic Russians seeking Latvian citizenship, and is described by some as 'draconian' with many people who have lived in the country since Soviet times unable to pass it, and so being branded 'stateless' while living inside the EU. Some 205,000 fall into this category.
Under the new law, too, Siberian offspring of those removed thousands of miles by the Soviet authorities under Stalin be required by Latvia would be able to request to maintain their Russian citizenship, since the same legislation accepts the notion of dual citizenship.
Countless more who were not forcibly exiled but who can make an ethnic claim to be ancestors of Latvians from as long ago as 1881 will be permitted citizenship as well, but they will have to pass the language test.
More than two decades after the fall of the Soviet Union, the move is seen in Latvia as bold attempt to acknowledge to the present generation an historic wrong done to their ancestors.
Those obtaining Latvian passports would be able to travel visa-free around the EU and to many other countries. They would also be able to live and work in any EU state.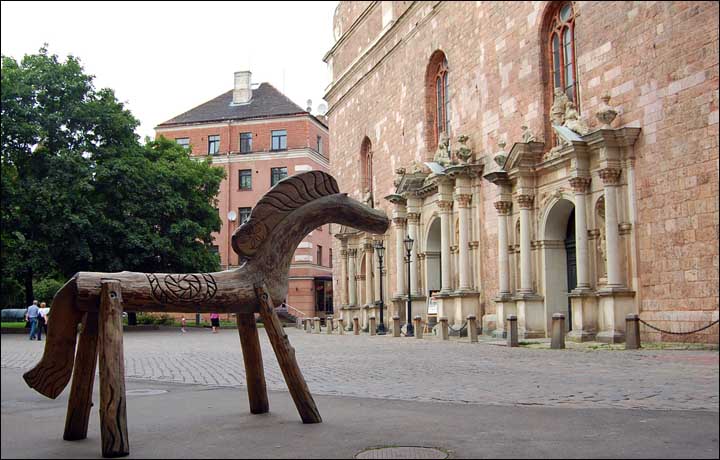 ---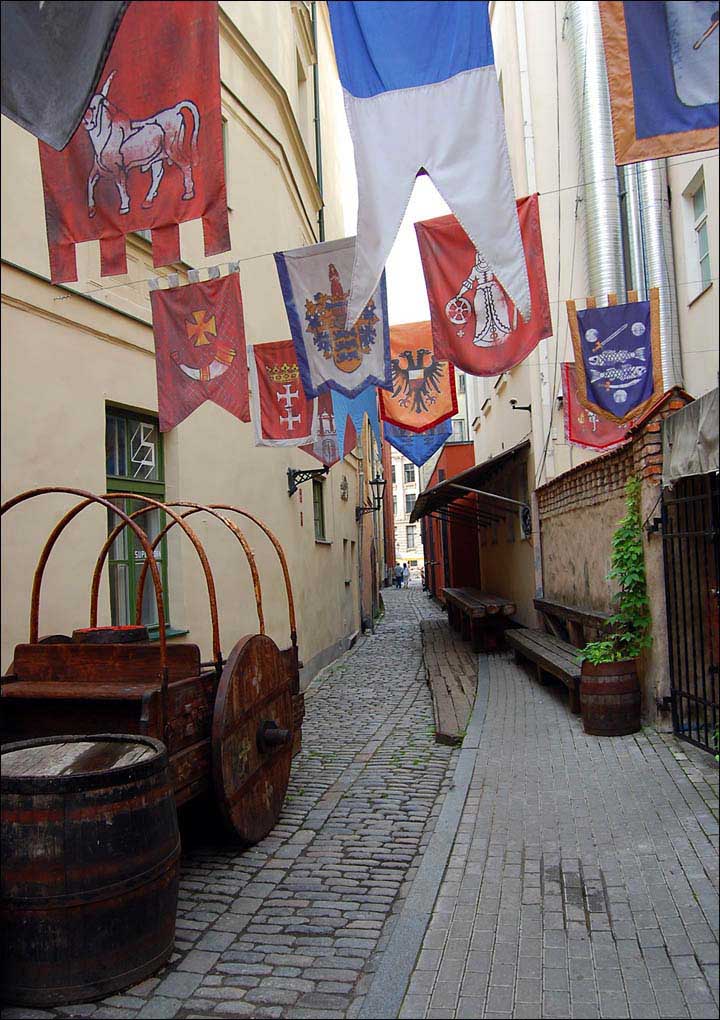 Old town in Riga, Latvia. Picture: The Siberian Times
A spokesman for the Latvian Foreign Ministry said: 'We can confirm that pursuant to the new wording of the Citizenship Law, the Latvian citizenship will be available to people of Latvian descent living in Russia. These amendments allow having dual citizenship as well.
'The amendments set forth two ways of obtaining the Latvian citizenship:
'1)Those who submit notifications attesting the fact that they left Latvia because of the occupation regime of the USSR or Germany in the period from 17 June 1940 to 4 May 1990 or were deported and had not returned to Latvia for permanent residence by 4 May 1990 will be able to register with the Population Register as citizens of Latvia.
'2) It will be possible to obtain citizenship also on the grounds of ethnic origin. Latvians and Livs who can prove their proficiency in the Latvian language and who can prove that their ancestors were permanent residents of Latvia in 1881 or permanent residents of the territory of Latvia as it was from 1881 to 17 June 1940 will be able to obtain the Latvian citizenship.'
The Latvian parliament Speaker Solvita Aboltina gave a specific assurance that the law applies to the families of those deported to Siberia. 'They will be eligible,' she said.
'Each Siberian child [of Latvian descent] will be [eligible],' she added, according to the Baltic News Service. 'These are people who were forced to leave our country, who have this ancestry -- they will be able to retain [Latvian citizenship].'
A government source in Riga said: 'They can have one of their parents being Latvian or one of their grandparents and it will give them the right to apply.'
The Foreign Ministry in Riga said the potential numbers were still being calculated.
'Right now we can't tell you,' said a spokesman. 'We are still in the process of estimating the possible number.'
He did not demur that it could run into six figures. 'I don't think that all 100,000 people will apply,' he said.
Estimates vary on exactly how many Latvians were uprooted and exiled to Siberia and also the number of those who perished in appalling conditions in camps. The true total may never be known.
Latvia is often referred to as a small country yet estimates suggest the numbers who were sent to Siberia were anything but small: one suggestion is at least 75,000.
During 1940 and 1941, at least 17,600 were rounded up and sent east, records show. On a single day - 25 March 1949 - '13,500 families, or about 43,200 persons, were gathered, loaded in railway freight cars and moved to various regions of Siberia', according to one account. While many died in GULAGS, others survived, married, and had children and grandchildren.
Latvian family names - like Lithuanian, Estonian and Polish - are well known in many Siberian cities: often they are the descendants of those sent into forced exile. Many played prominent roles in local life in Soviet times or subsequently. An interesting question is whether many of those who might qualify now think of themselves as Latvian or Russian, and how they will react to the move in Riga. Most who will qualify have probably never been to Latvia and may currently not speak Latvian at all.
Equally, others will be from families who have indeed nurtured their ethnic origins through several generations to their present-day lives.
The other two former Soviet states in the Baltic, Lithuania and Estonia, also have close connections to Siberia for the same reasons.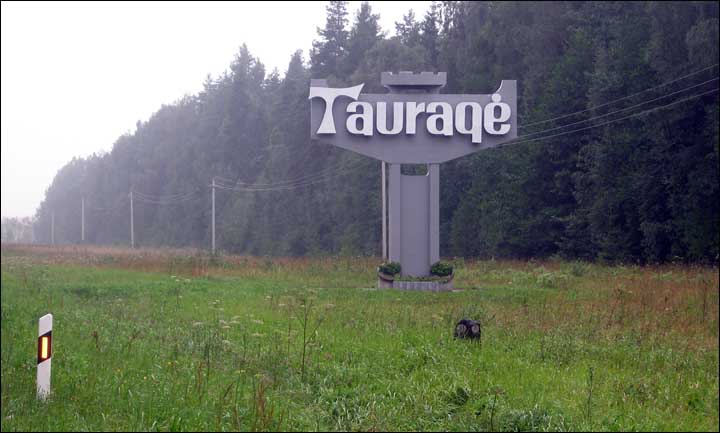 Entrance to Taurage, town in the middle of Lithuania, where Roman Abramovich paternal ancestors come from. Picture: The Siberian Times
Last year representatives of various Lithuanian institutions toured Siberia meeting communities of deportees and their relatives informing them 'about possibilities of returning to their home country'.
'The objective is to spread information about learning, living and social issues after return to Lithuania, the possibilities of receiving citizenship,' said Aivydas Kersulis, director of the Social Services Department under the Ministry of Social Security and Laborr at the time.
They met Lithuanians from Krasnoyarsk, Irkutsk, Buryatia, Tomsk, Yakutia, and Barnaul.
Some 3,000-plus Lithuanian families returned to the Baltic state since 2008, according to one report. 'Some 1,919 deportee families have been given homes and receive state support for moving, social integration and language studies,' said the Baltic News Service.
'At least 29,923 families were deported from Lithuania to Siberia and other remote locations in the Soviet Union during the deportations of 1940-1941 and 1944-1953, many people died in deportation due to inhumane living conditions.'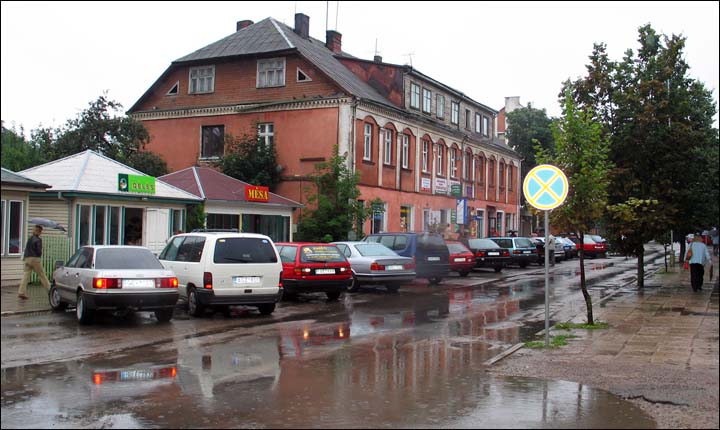 Family home... three little shops built where Roman Abramovich grandfather's house stood. Picture: The Siberian Times
The family of Russian tycoon Roman Abramovich was among those exiled from the Baltics.
His grandparents and his father, then a child, were loaded onto a train from Taurage in Lithuania. His grandfather died in Krasnoyarsk region, while his grandmother raised her children in the extreme north of Russia, a region they were not permitted to leave for many years.