Hillary Clinton pictured in Novosibirsk back in 1997. Picture: IAET SB RAS
It was in Siberia in 1997 that the then US first lady saw the remarkable remains of a 2,500 year old mummy who is seen as a possibly female shaman.
Now the conservative New York Observer news website, bought in 2006 by Trump's son in law in Jared Kushner, his senior presidential advisor, has spotted a Russian plot against Mrs Clinton.
'Locals believe first lady's 1997 encounter with a long-frozen corpse may have 'buried' her chances,' says a story headlined 'Hillary Clinton Was Cursed to Fail by Siberian Mummy', by Mikhail Klikushin.
The report does not cite any sources arguing Clinton was cursed, but recalls her trip to Novosibirsk on a solo Human Rights Tour of Russia.
'On November 16, while on her trip, Clinton was lured into the most dangerous trap: to meet face-to-face with the scientific sensation, the Princess of Ukok,' states the report.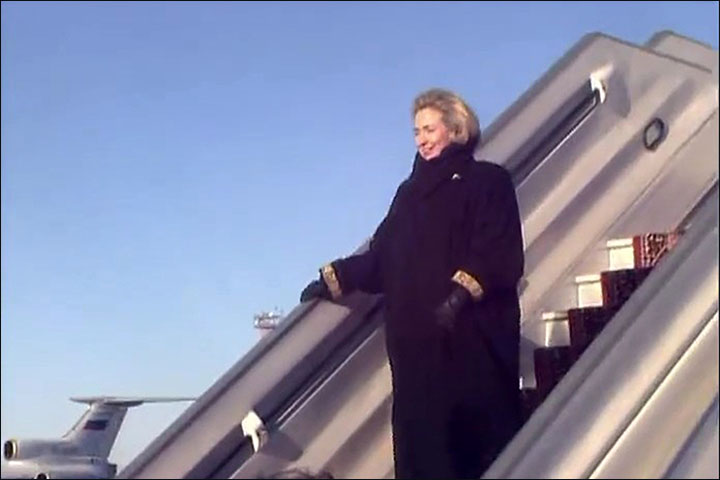 ---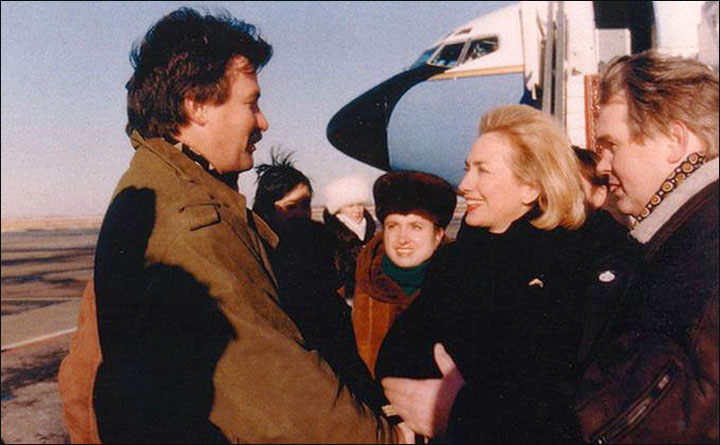 ---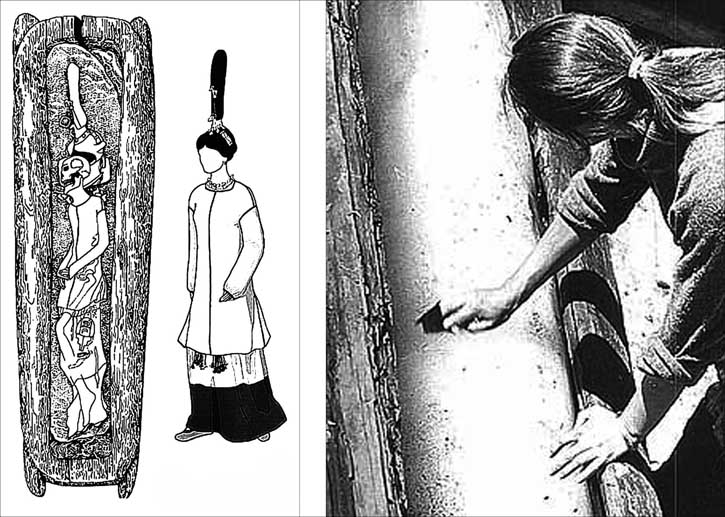 ---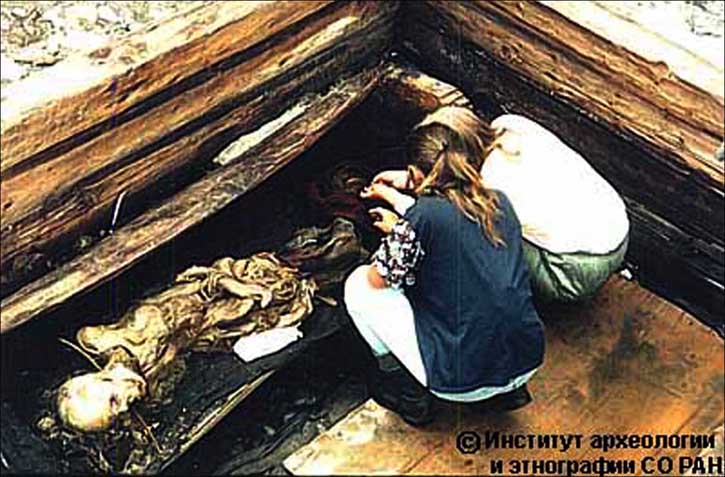 ---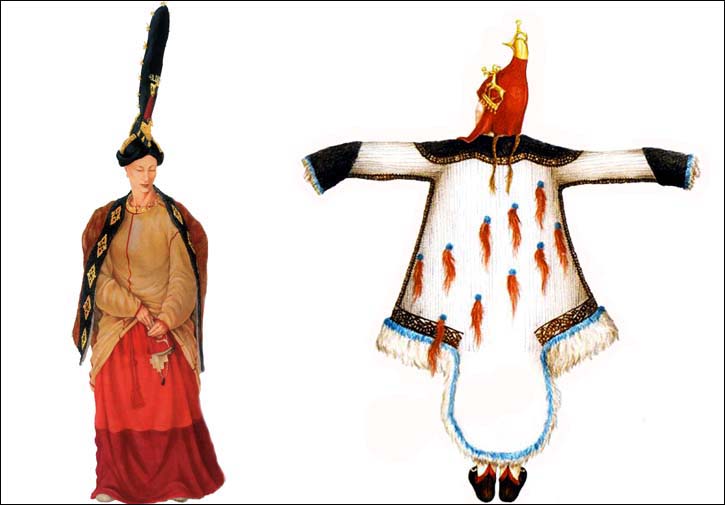 Welcome to Siberia! Pictures of Hillary Clinton's arrival and of Ukok 'princess' as it was discovered in 1993. Pictures: IAET SB RAS
---
'At the History and Archeology Institute of Novosibirsk Akademgorodok, in the company of archeologists Vyacheslav Molodin and Natalia Polosmak, the first lady observed the remains of the Princess (exhibited) just for Clinton herself.
'Was it a trap deliberately set by the Russian Secret Service? Clinton was greeted by the local governor, shared vodka and tea with him, and then paid a visit to a 'traditional Siberian family' -the Vdovins.
'Father Vdovin was an engineer and mother Vdovin was an English teacher at the local school, NGS News reported.
'Clinton's life, as well as the lives of those she met while there, dramatically changed soon after.
'The governor lost his post two years later and died, while the Vdovin family split and moved to Canada.
'In January, 1998, exactly two month after Clinton's visit to the mummy of the Siberian Princess of Ukok, the Monica Lewinsky scandal broke and the course of U.S. history was changed forever.
'And, most importantly, Hillary Clinton's goals became ever more elusive - no matter how hard she worked to reach them.'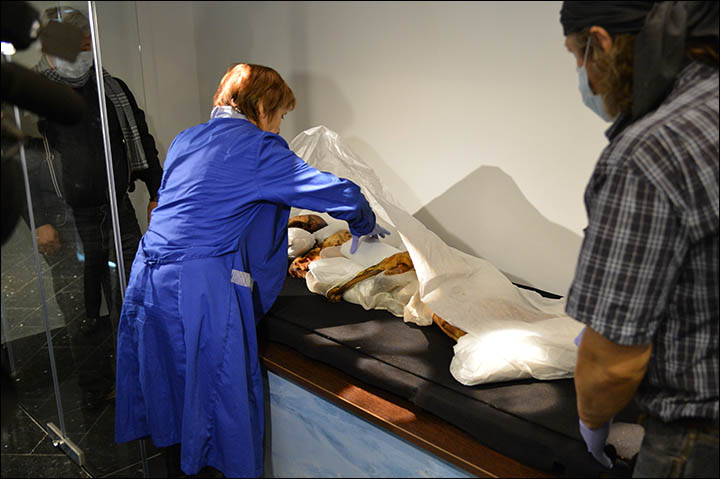 ---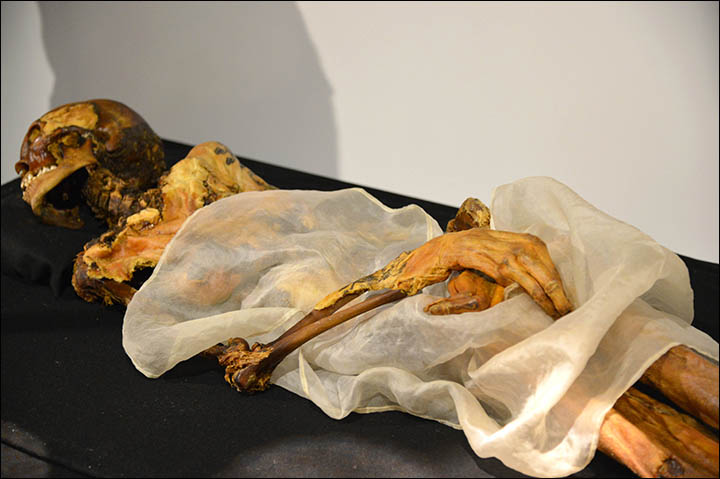 ---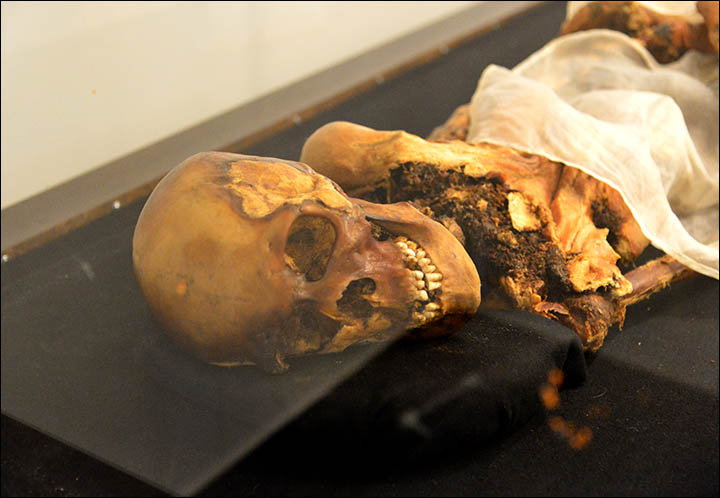 Ukok 'princess' transported from Novosibirsk to a museum in the Altai mountains. Pictures: Alexander Tyryshkin
---
The mummy was found on the Ukok Plateau in the Altai Mountains in 1993.
Six saddled and bridled horses, her spiritual escort to the next world, were buried with her, seen as evidence of her elite status.
Locals have blamed many ills on the ice princess's removal from her grave - notably floods, forest fires, high winds, illness, suicides and earthquakes - although no-one has highlighted the result of the US election.
Back in Altai, many ills had been explained by the princess~s removal: forest fires, high winds, illness, suicides and an upsurge in earthquakes in the region.
Akai Kine, leader of the Teles ethnic group, and president of the Spiritual Centre of the Turks Kin Altai, said the story blaming the mummy for the election loss is 'farfetched'.
'Nor princess is not guilty that her [Clinton] husband cheated on her,' he said. 'Our princess specialises mostly in natural disasters, not love intrigues.'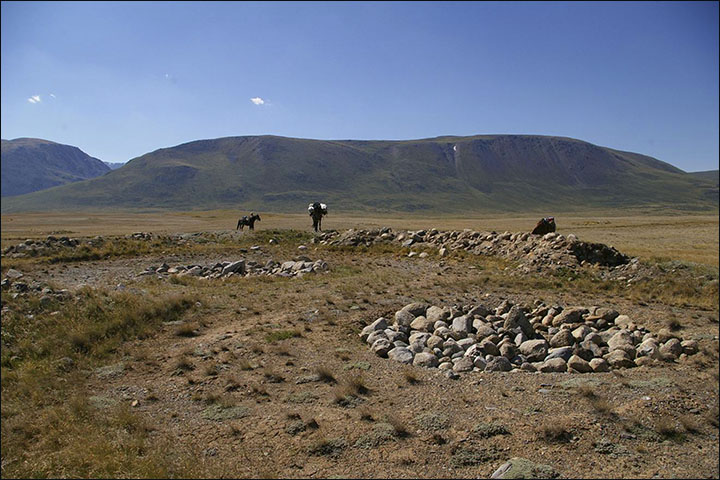 ---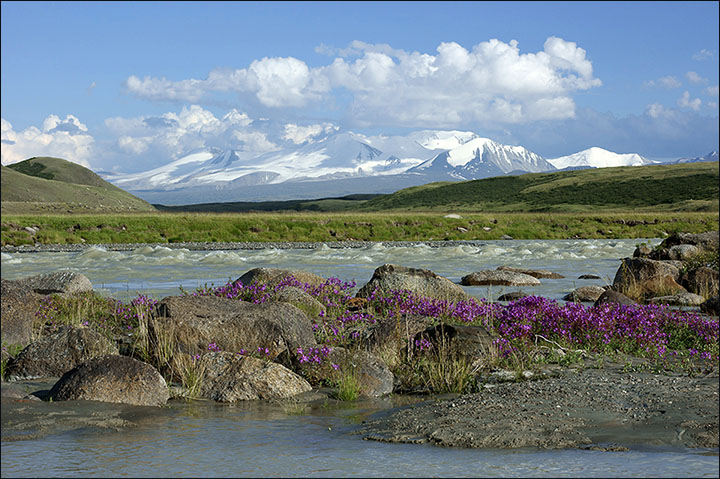 ---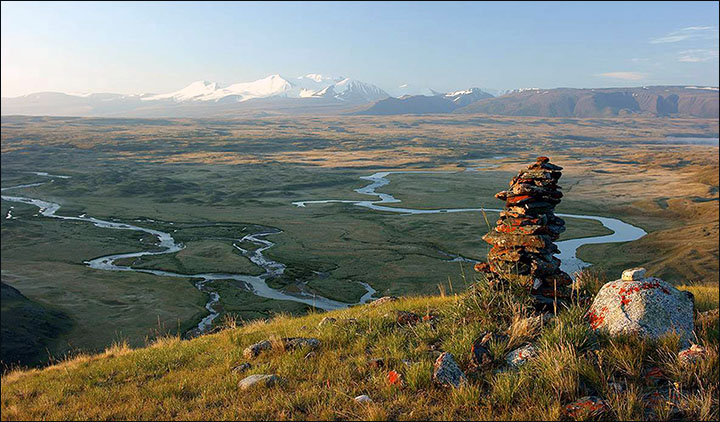 ---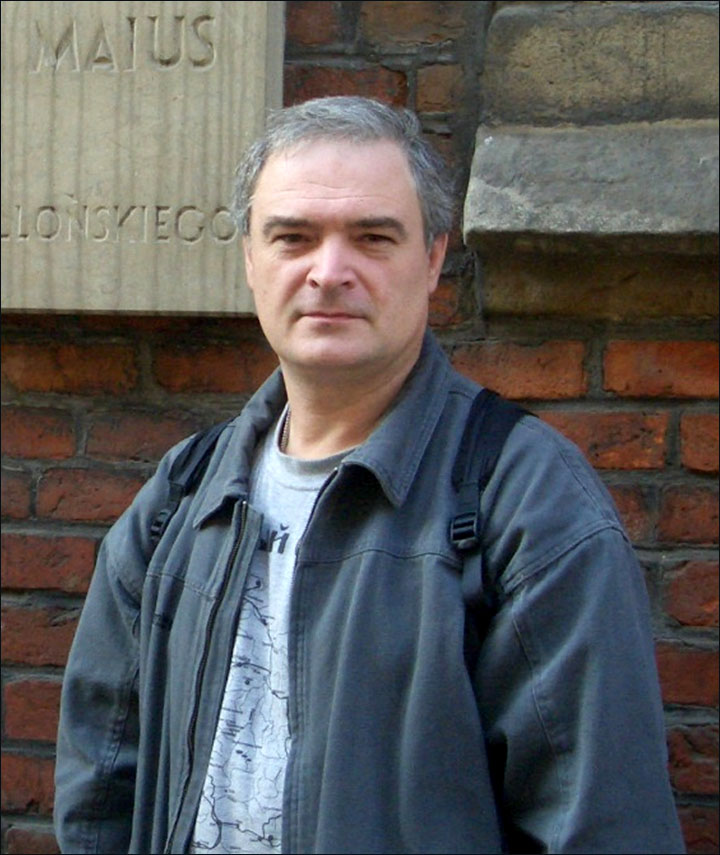 Ukok mummy burial mound and Professor Andrey Borodovsky. Pictures: IAET SB RAS
---
Professor Andrey Borodovsky, the research fellow of the Institute of Archaeology and Ethnography, the Siberian Branch of Russian Academy of Sciences, said scientists oppose rumours being attributed to this mummy.
But he added: 'Actually, there is an old rule - if you can't beat them, lead them. Maybe in terms of PR it would be better to support the myths around the mummy, so it becomes a kind of regional brand.
'In this very story with Hillary, something like 'revenge of the mummy from across the ocean' sounds good.
'But we, scientists are not very good in PR yet.
'I think even this author, Mikhail Klikushin, was too late with his story. He should have run it a bit earlier, just after Hillary failed in the elections. Now it looks a bit outdated.'
After becoming a top White House aide to the president, Kushner transferred ownership into a family trust through which his brother-in-law Joseph Meyer took over his former role as publisher.
See The Siberian Times stories on the Ukok mummy here and below:
Tattooed 2,500 year old Siberian princess to be reburied
Fashion and beauty secrets of 2,500 year old Siberian 'princess' from her permafrost burial chamber
Iconic 2,500 year old Siberian princess died from breast cancer, reveals MRI scan