'The main thing they managed to detect was the plane's tail number which was F216'. Picture: Kuznetsk Alatau natural reserve
The American military aircraft was lost in the taiga over Kemerovo region in western Siberia 71 years ago en route to the eastern front in Europe from Alaska.
Wreckage of the bomber had been spotted by a hunter in the taiga 48 years ago but despite some parts being clearly visible from the air, he was unable to retrace his steps to the crash site in the 4,129 square kilometre Kuznetsky Alatau wildlife reserve.
The crashed plane was found and pictured on 3 July on the slopes of the Zelyonaya mountain by a research team engaged on other work headed by the reserve's director Alexey Vasilchenko, 52.
'Remains of the crew were not found,' said spokeswoman Nadezhda Eliseeva. 'The wreckage was discovered during research on other work. It was a chance discovery in the north of the reserve'.
She said that the aircraft had 'crashed to pieces with fragments of the plane covering a large area'.
The identification number of which is still visible on the wreckage - F216.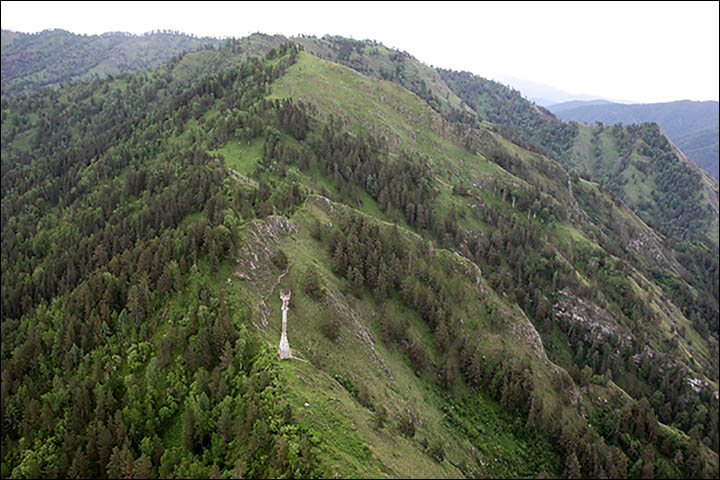 ---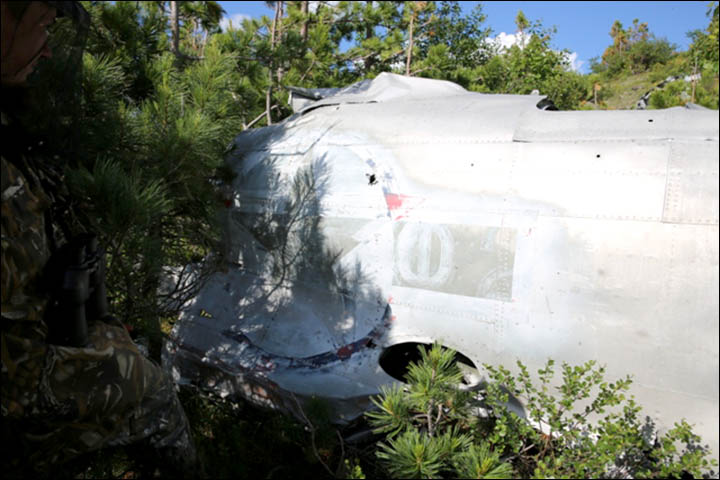 ---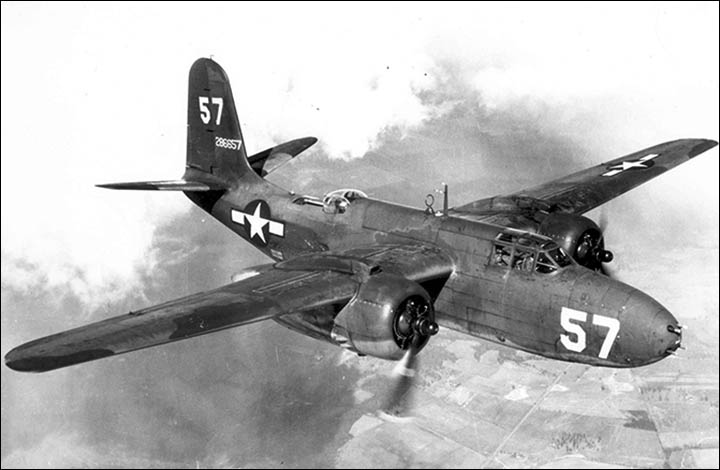 Aerial view of the crash site, close up of the plane and a picture of Douglas A-20 Havoc from U.S. Air Force Museum. Pictures: Kuzbass85.ru, Kuznetsk Alatau natural reserve, USAF
One of 3,400 such aircraft supplied by the US to the Red Army as part of the programme, it would have had a Soviet crew of four for the crossing of Siberia. There are hopes of identifying the crew from military records.
'When the team noticed big fragments of the plane, they said that it was hard to understand how previous expeditions failed to find them,' said Ms Eliseeva. 'As they walked towards the big parts of the aircraft, they saw and picked up smaller fragments strewn on the ground. They were surprised to see that the plane's metal had not lost its shine after so many years of harsh Siberian weather.
'The main thing they managed to detect was the plane's tail number which was F216.'
The reason for the crash is not known. There were no hostilities in this part of Russia and the most likely explanation is seen as the plane losing its bearings in poor weather as it crossed mountainous terrain. It came down in a remote area amidst some of Siberia's most beautiful and pristine scenery.
During the Second World War - known as the Great Patriotic War to Russians - the USSR received more than $11 billion worth of military equipment and other supplies from the United States. No decision has been made yet on what will happen to the aircraft wreck.
One option is to exhibit some parts in the reserve's museum.