Alexei Gorulenko pictured with his wife Irina. Picture: The Siberian Times
Alexei Gorulenko, 36, was held over the death of his long-time friend Andrei Kurochkin, 43, in the Sakha Republic in Siberia. He is suspected of causing 'grave harm' his friend's health, which later unintentionally led to his death from a serious head injury.
Separately, investigators have established in 16 forensic examinations that Kurochkin's body was cannibalised by two of his fishing friends after they became lost in the remote taiga in the south of the republic.
Gorulenko was detained in his hometown of Volsk in southern Russia and taken to Siberia by investigators.
Kurochkin's widow Olga, 38, said: 'I have been waiting for this moment for eight months, and it is my first small victory.'
The move came after she appealed for action to Russian president Vladimir Putin. His officials passed her plea to the Investigative Committee.
Investogators apparently suspect Gorulenko of hitting his fishing friend several times on the head, which led to his death several days later.
'It was then Gorulenko who suggested eating his childhood friend's body,' claimed Wolsk.ru news agency, citing information from the investigation.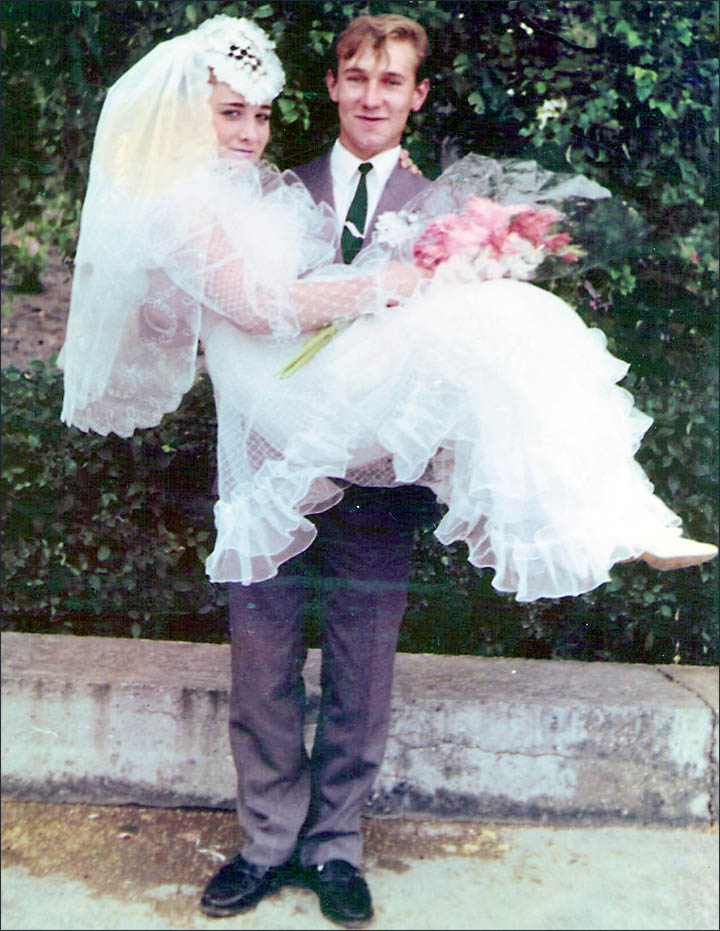 Olga and Andrei Kurochkin on their wedding day. Picture: The Siberian Times
A third fishing friend Alexander Abdullayev is still classified as a 'witness' in the case, it was reported. He is known to have been helping police and underwent a lie detector test. The detention of Gorulenko comes after a nine month investigation.
A fourth member of the fishing trip is still missing. Gorulenko and Abdullayev emerged from the taiga emaciated in November 2012.
Earlier this month, the widow revealed: 'I got hold of a copy of the document showing the forensic experts opinion.
'It says Andrei was killed and then his body was cut to pieces and eaten. In other words, his death was not caused by hypothermia or hunger. The experts found out that Andrei was hit on his head three times - one was just a bump (probably to knock him down), two other hits broke the bones of his skull.
'The final reason for his death is not possible to find out now, his remains were in the open air for a long time. Maybe they also stabbed him.'
She also expressed dismay at the failure to hold anyone to account for her husband's death.
'I just do not understand why police can't solve such a simple problem! There were four men, one is missing, one is with broken skull. Who did it? Surely not aliens!,' she said.
In her letter to Putin, Olga said: 'I will not describe in what kind of hell our family has been living all the time from the start of the search to today. I hope for your involvement and assistance'.