A trapped spotted seal. Picture: Igor Katin
Anthropogenic rubbish - most of which is left in the sea by North Korean fishermen - is making deadly impact on marine life in Russian Far East.
A warning of a 'permanently ongoing ecological catastrophe' and a call for action comes from Igor Katin, researcher at the Far Eastern Marine Biosphere reserve.
North Korean poachers throw fishing nets into the sea after using them once or twice, he claimed in a study published in 'Theoretical and Applied Ecology' magazine.
Nets are made from material that takes years to decompose.
They trap crabs, fish, starfish and sea urchins after sinking to sea bed and threaten mammals from seals to whales if they stay afloat or get washed to shore, he said.
It is not clear why the poachers throw fishing nets after such little usage, but according to Katin it is obvious they quickly become one the key threats to population of spotted seals (Phoca largha - lat.).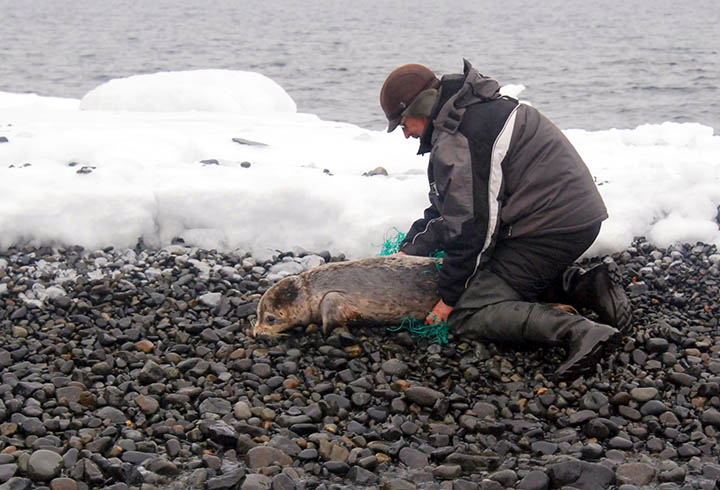 ---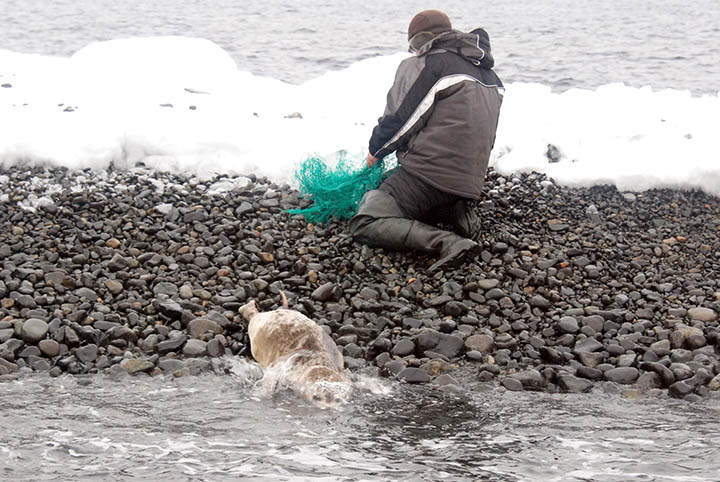 ---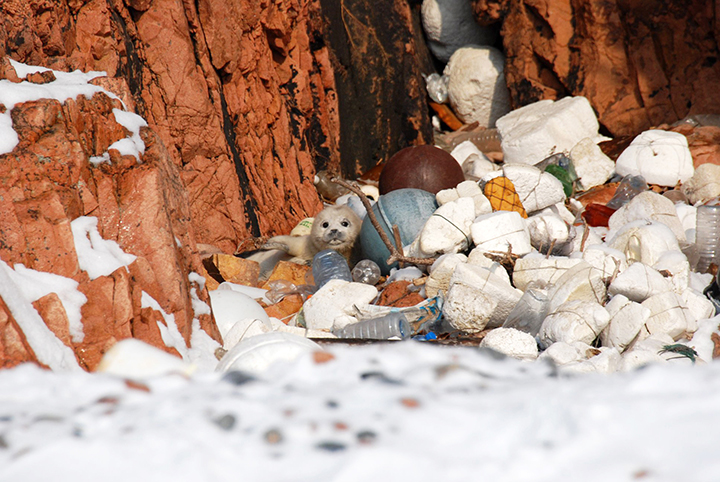 A scientist rescues a trapped spotted seal. Pictures: Igor Katin
---
'Satellite images we used for our research showed there were more than 3,500 vessels fishing in Primorsky region.
'Each vessel uses at least one kilometre of nets, usually more, and given that each net is used during once or twice during months of fishing periods, we end up with thousands of kilometres of nets', Katin wrote.
'To summarise, we are currently in the state of a permanent ecological catastrophe'.
Pictures of beaches near Vladivostok littered with old nets and plastic by Igor Katin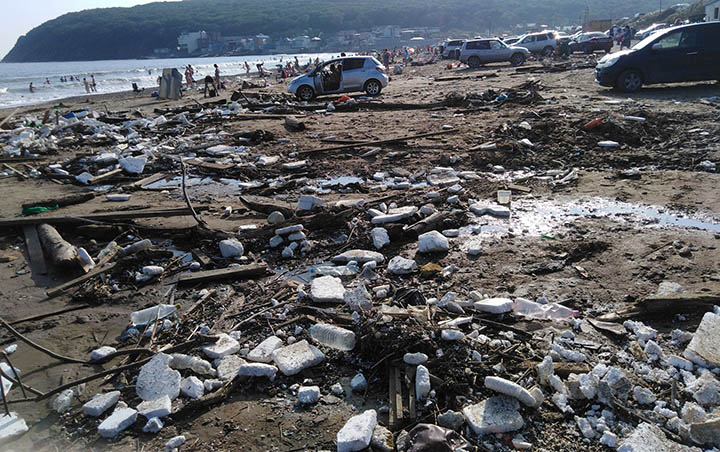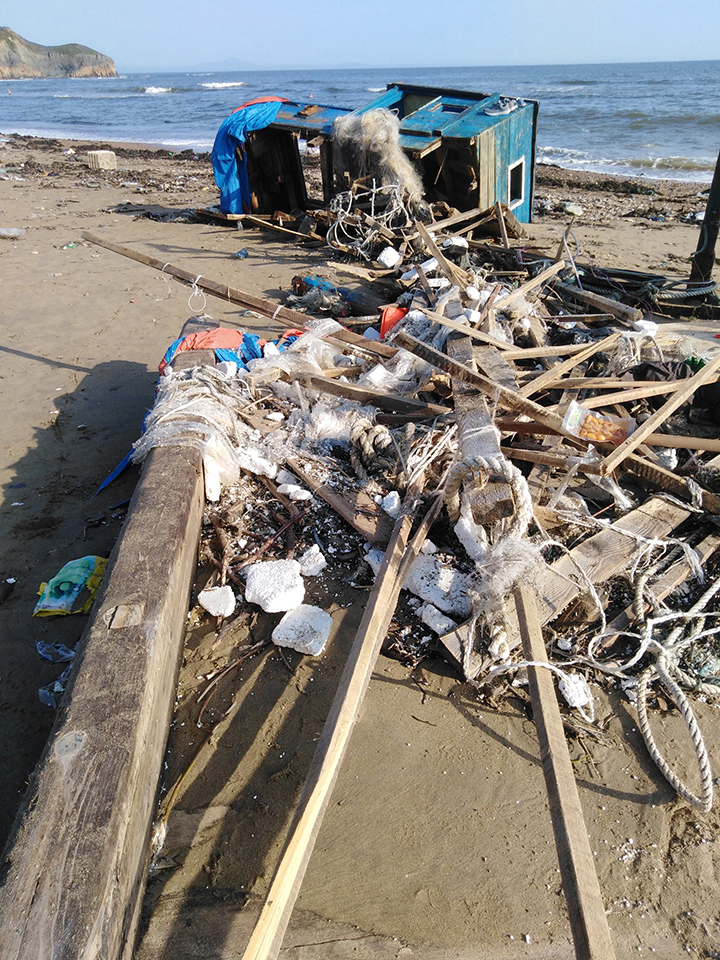 ---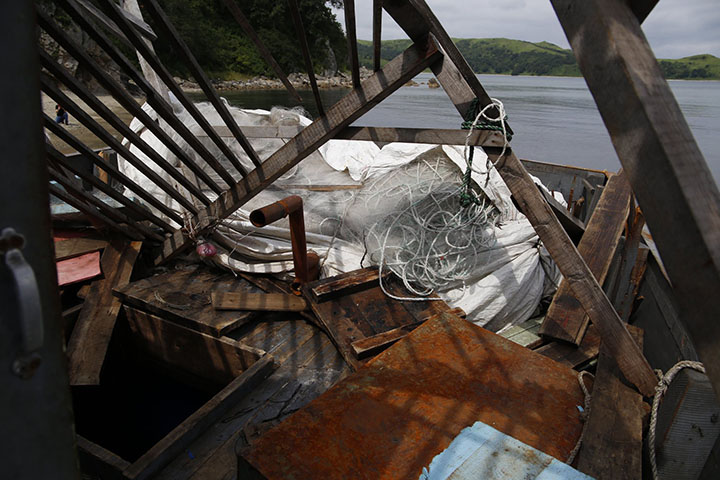 ---