The scale of the damage is horrendous. Picture: The Siberian Times
Five people were killed in the Siberian region hit by strong rains, two are missing, nearly 400 were injured with 97 were admitted to local hospitals.
Thirty two children were among the injured.
Missing are a grandfather, 86, and grandson, eight, in Tulun after a family evacuated the floods in a boat which overturned.
Four other family members are known to be safe.
The worst floods in the recorded history in Irkutsk region totally wiped out more than 1,200 houses, sweeping away dams and roads.
Both the Angara River - the region's main waterway - and Lake Baikal, the deepest lake in the world with 20 per cent of the planet's unfrozen freshwater, had burst their banks, said reports.
Some 50 villages of the shore of Baikal are reported 'inaccessible', while to the north the city of Bratsk is badly affected.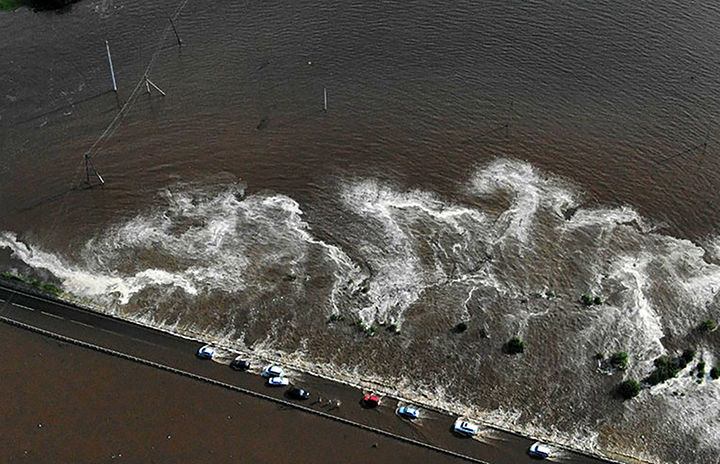 ---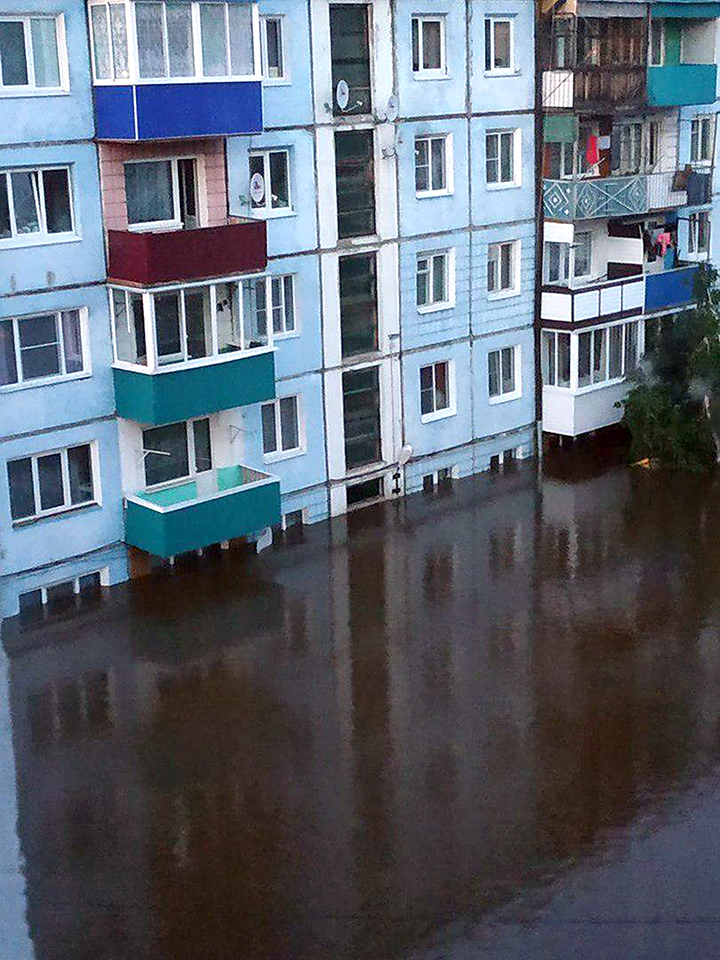 ---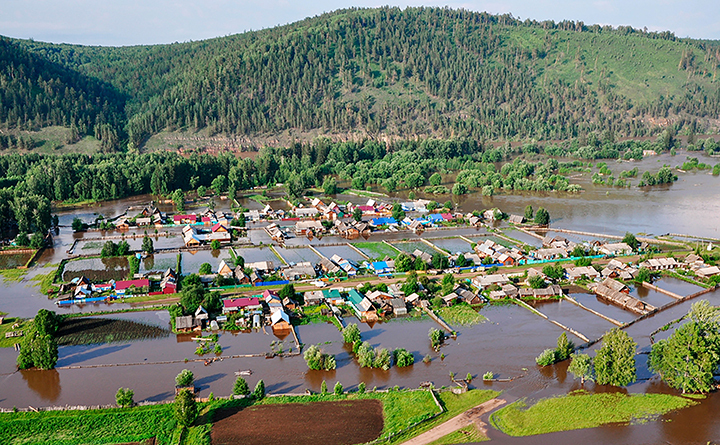 ---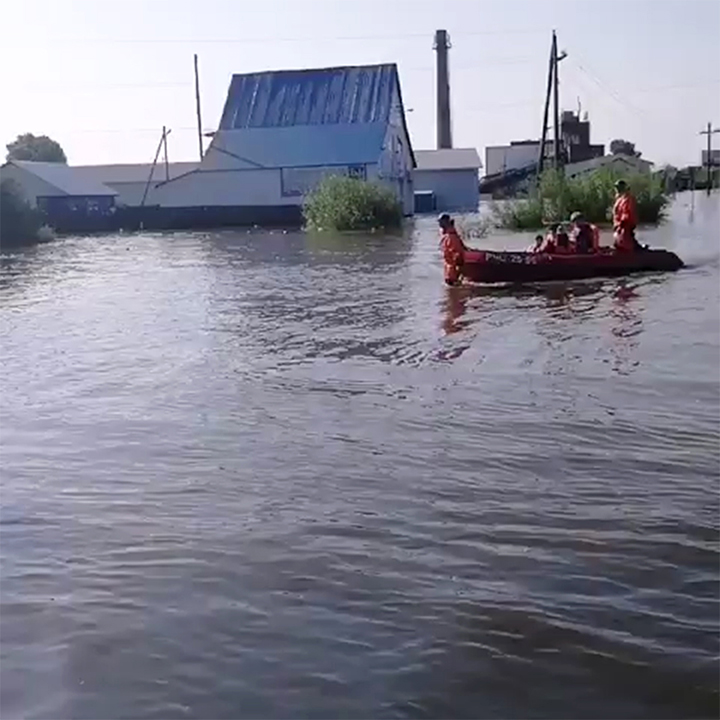 Since late Friday key roads connecting this part of Siberia with the western Russia, for example the R255 Sibir federal motorway, are shut, no less than 15 bridges are destroyed. Pictures: Irk.ru, The Siberian Times
---
The scale of the damage is horrendous.
Officials say over 4,000 blocks of flats and private homes were so badly flooded that they will have to be rebuilt.
Almost 10,000 people lost their properties and are currently unsheltered as a major operations flies in relief supplies.
The figure includes 2,269 children.
Some 27,000 people have no electricity due to power line collapses of a switch-off as a preventive measure.
Vladimir Putin flew to Siberia on way back from Japan, landing late Saturday in the city of Bratsk.
Shocking videos from the town of Tulun filmed by its upset residents, using boats to move around, show water rising above third floor of five-storey blocks of flats.
In some areas residents were forcibly evacuated against their will because they did not believe dire warnings of the scale of flooding.
Water apocalypse Siberia
President Vladimir Putin flew into the flood zone landing in industrial city Bratsk as he returned from the G20 summit in Japan.
He was faced with complaints that the costs of basic foods and water were rocketing because of shortages.
He told officials: 'We have got to organise rescue work as quickly as we can because so many people lost their documents, cards, they've got nothing left.
'Every day they need to feed their children and eat themselves, therefore please organise it without red tape.
'We must not allow unfair traders to benefit on people's grief.
'I am asking both Anti-monopoly service and the Interior Ministry to take part.'
FLOODED IRKUTSK REGION, EASTERN SIBERIA
Putin held a meeting with head of Ministry of Emergencies Yevgeny Zinichev who is on the spot to handle the crisis along with senior regional officials.
He demanded their upmost attention to care for the needs of thousands of flood victims.
Putin stressed the need for emergency shelters and a swift plan of reconstruction and the restoration of infrastructure before Siberia's long and harsh winter sets in.
The president also ordered that children and their parents should be immediately evacuated to safer parts of Russia.
The severe flooding continues a trend seen in recent years of natural disasters on a scale beyond those in living memory.
The worst in recorded history flood in Irkutsk region, Eastern SIberia
---
Since late Friday key roads connecting this part of Siberia with the western Russia, for example the R255 Sibir federal motorway, are shut.
No less than 15 bridges are destroyed.
Several dams burst on local rivers, with water rising over critical marks due to continuing rains.
The river water level in the town of Tulun - one of the most affected - is over 13 metres, with seven metres being the critical mark.
The town is on the Iya River, 390 kilometres northwest of Irkutsk.
The weather forecast looks grim and means the rescuers must now prepare to the worst-case scenario with worse to come, said deputy emergencies minister Alexander Chupriyan.
'We have a group of 1,000 air and land rescuers. Currently most of them are next and in the the city of Bratsk.
'We will do everything in our power to minimise the amount of grief there,' Chupriyan stressed.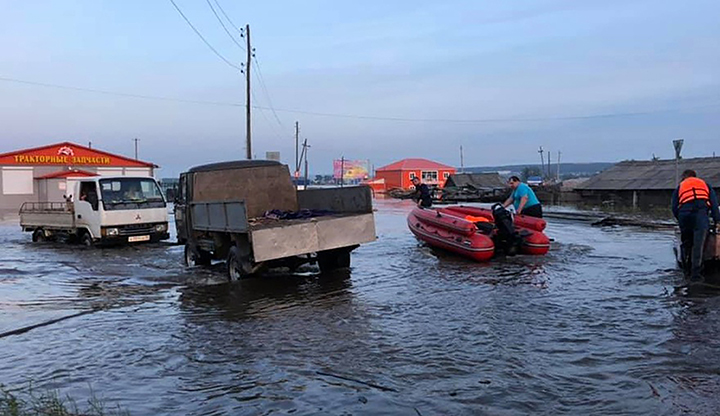 ---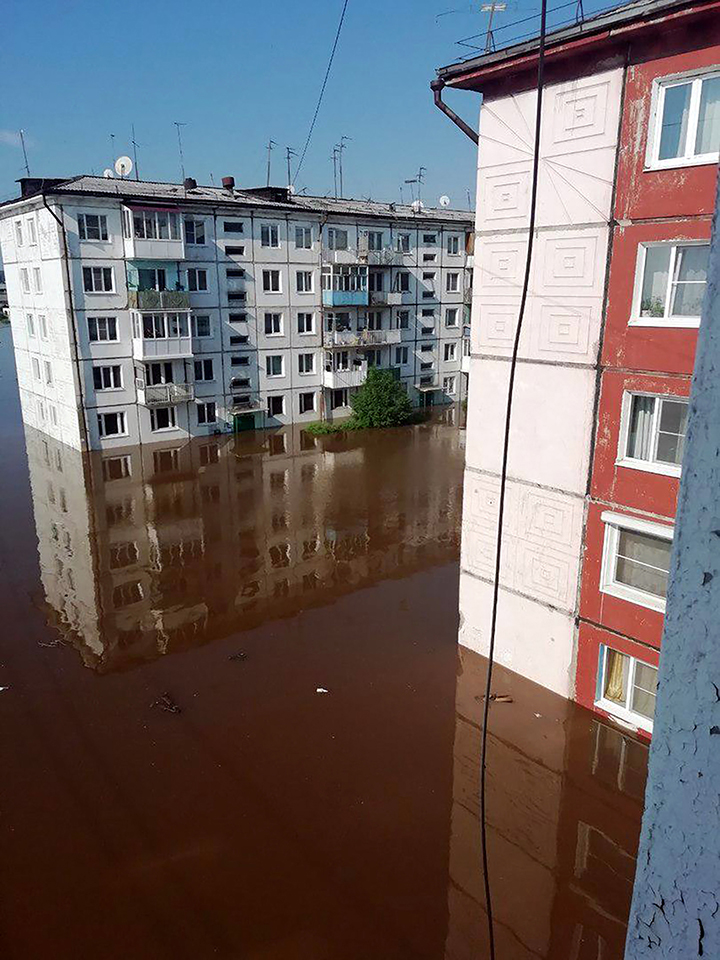 ---
Thousands lost their homes in the Eastern Siberia flood. Pictures: The Siberian Times, Irk.ru
---
The flood was caused by strong rains which started at the beginning of last week.
Almost one billion roubles ($15.8 million) will be paid to people whose lives were affected by floods.
An IL-76 transport plane arrived in Irkutsk with 30 tons of humanitarian aid including 26 anti-flood dams, over 3,000 blankets, dozens of tents, first aid and ant-epidemic medications.
Zinichev told Interfax news agency that five people died, one of whom is believed to be a child.
Elsewhere in Siberia, wildfires are raging posing a serious challenge to Russia's emergency services.