Woollly mammoth museum in Yakutsk, Siberia. Picture: The Siberian Times
The necropolis of extinct beasts is potentially one of the biggest in Russia for remains of dinosaurs and woolly mammoths, it is believed.
Dr Sergey Leschinsky, of Tomsk State University, led an expedition this summer to make a detailed stratigraphic study of the opencast Bolshoy Ilek beside Chulym River.
'They did not expect to find the bones," said a university statement. 'During the study, scientists managed to find remains of large herbivorous and carnivorous dinosaurs.
'Above them were geological horizons with the bones of mammoths, woolly rhinos and predators.'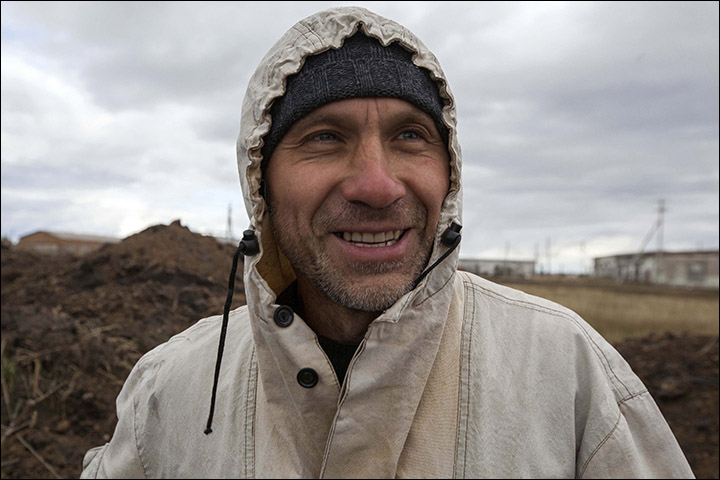 ---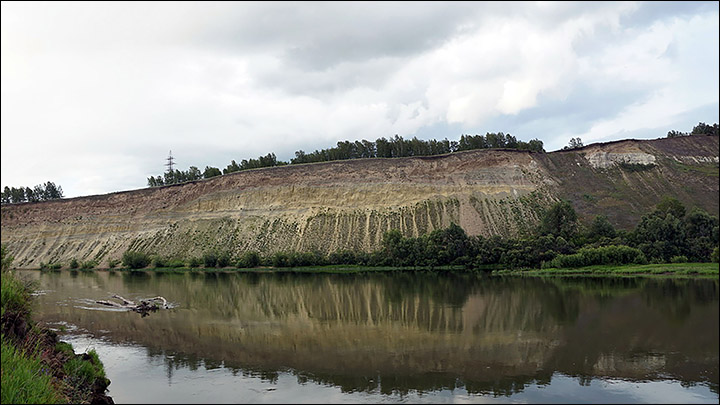 ---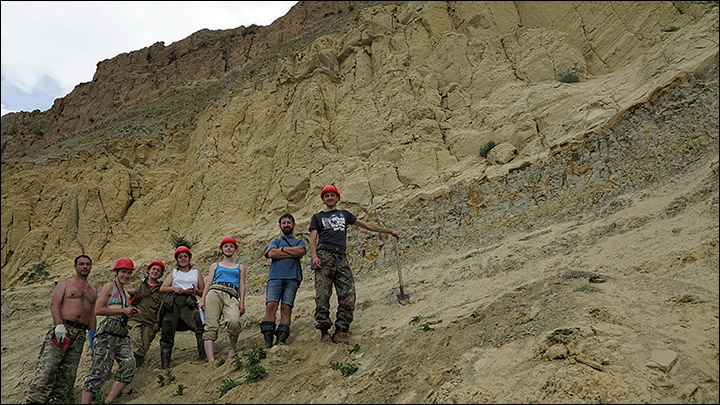 ---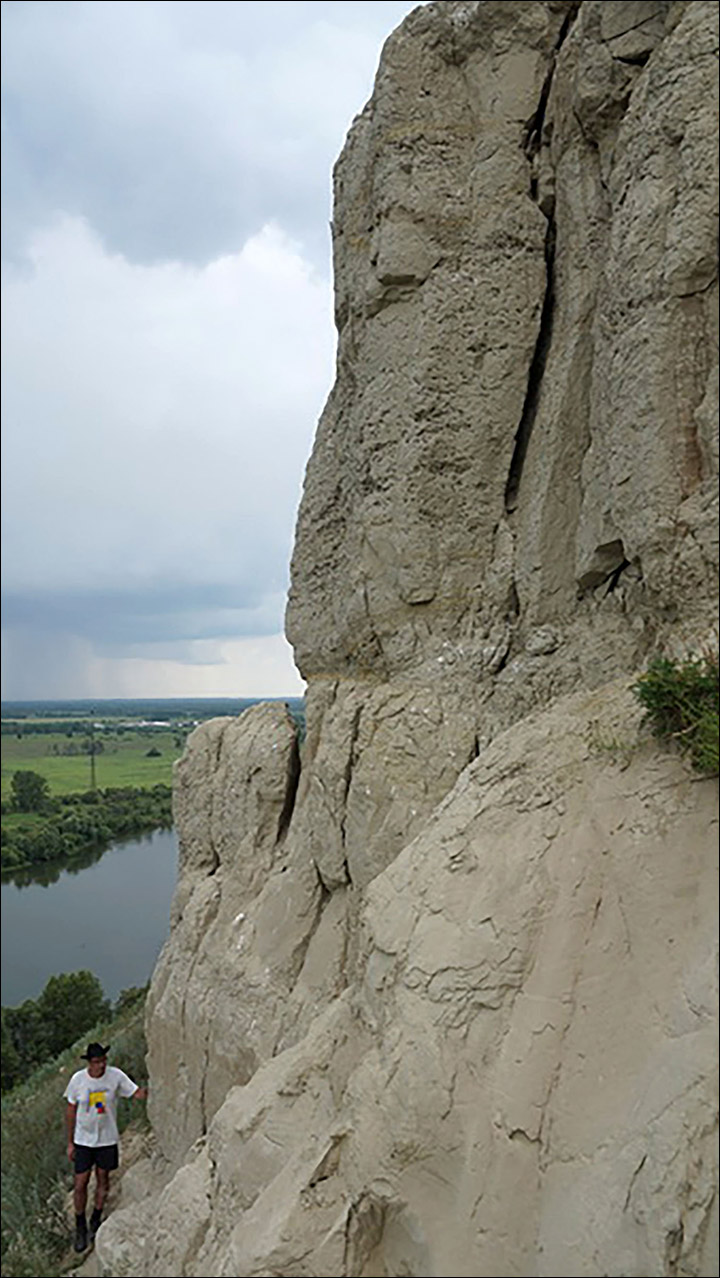 ---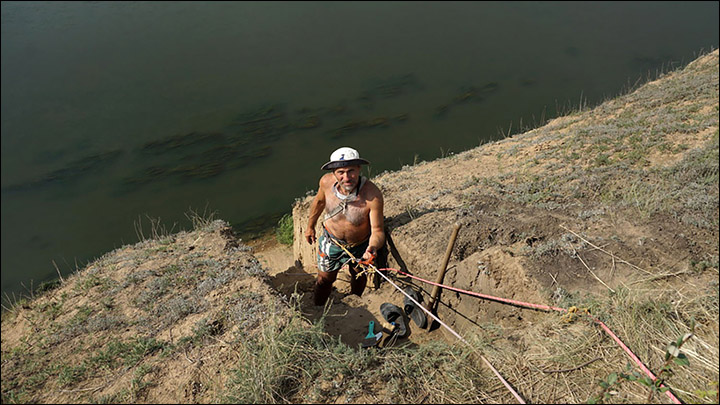 ---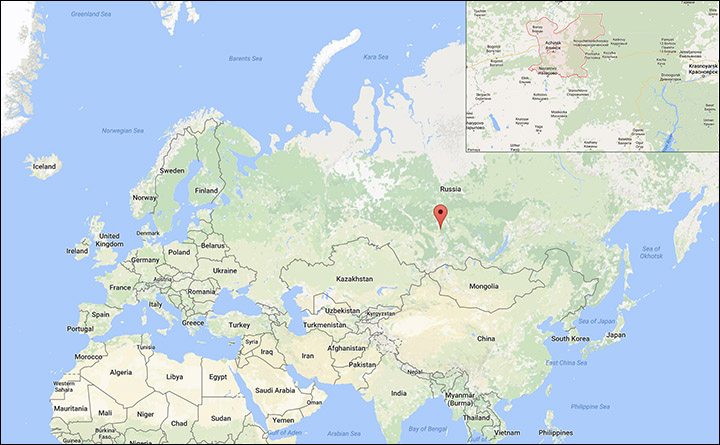 Sergey Leshchinsky and the newly-discovered site. Picture: TSU, The Siberian Times
---
Dr Leschinsky said that with the woolly mammoth remains 'almost all the bones are broken.
'There are no traces of gnawing by predators, so probably it is the result of the actions of prehistoric humans.'
Previously there was little sign of dinosaur bones Mesozoic era at the site, in cliffs on the river.
'Now we have Mesozoic bones, which we can date as 120 to 100 million years ago.'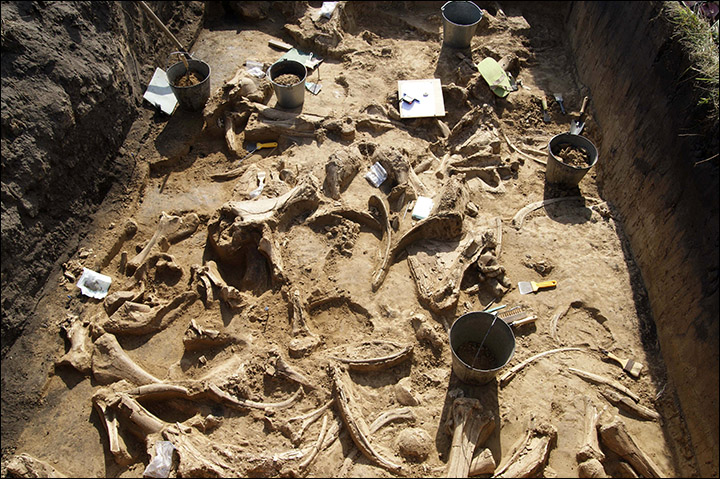 ---
---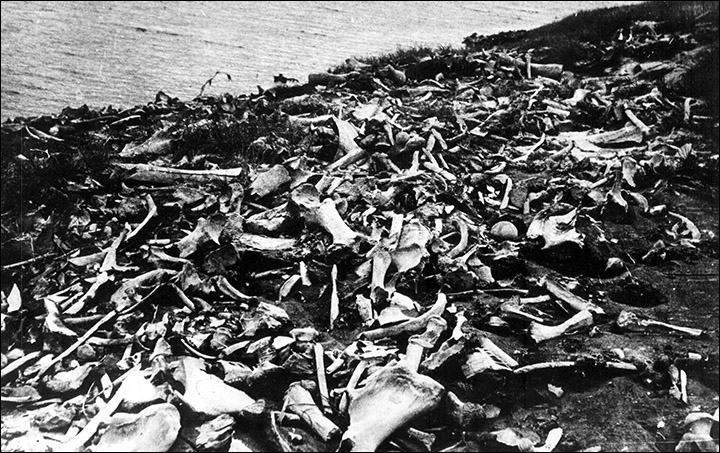 Other mammoth 'graveyards' - Mamontovoye and Berelekh - in Siberia. Pictures: TSU, The Siberian Times
---
The site is seen as similar to the famous Shostakovsky yar necropolis - large dinosaur graveyard in Kemerovo region.
It is one of the largest deposit of dinosaurs and mammoths remains in Russia.
Scientists plan to continue to examine the Bolshoy Ilek site and seek evidence of man's implements and weapons proving he was behind the woolly mammoth slaughter here.
A a recently-discovered bone of a 'New Siberian dinosaur' which was as heavy as seven African elephants. Pictures: TSU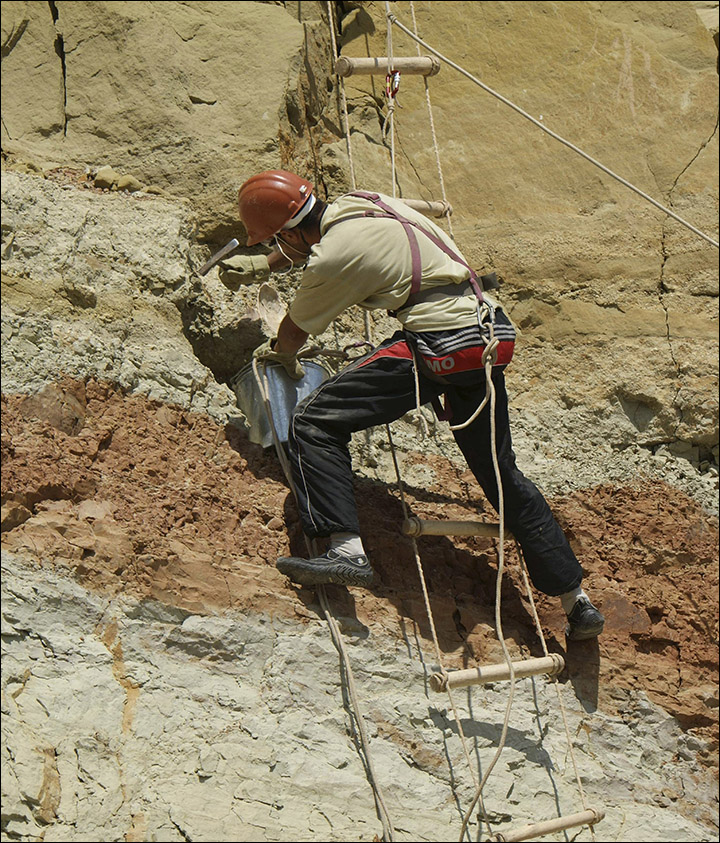 ---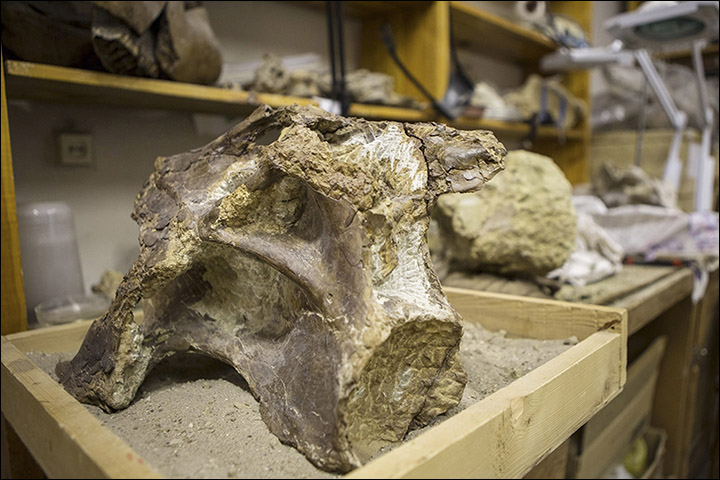 ---