Agafya Lykova, now 73 years old. Picture: Nikolay Proletsky
In a dramatic move, Khakassia governor Viktor Zimin has banned flights to the hermit in the Khakassky Nature Reserve in what appears to be an attempt to make her leave her wilderness home.
This remarkable woman, a devout Old Believer who lives like a peasant from the 19th century rejecting most modern comforts, knows no other home.
Her family disappeared from Soviet civilisation in 1936 and were found again in the 1978 when Soviet geologists flying over Siberia noticed their wooden home and cultivated hillsides.
An expedition made contact with them and they had no idea the Second World War had started - or ended.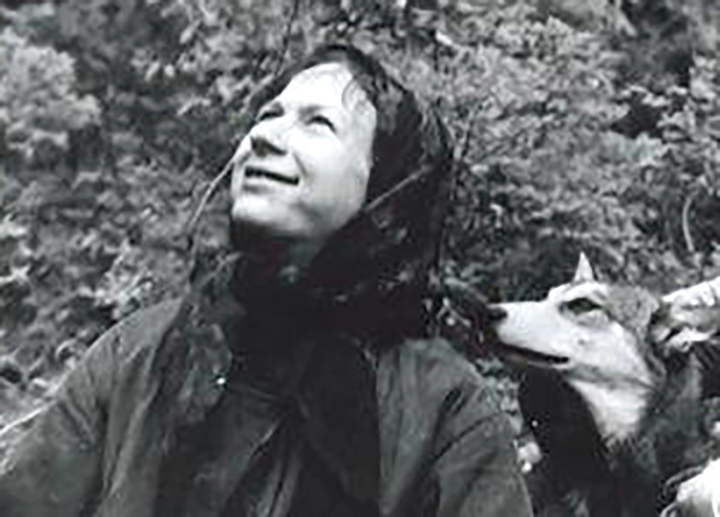 ---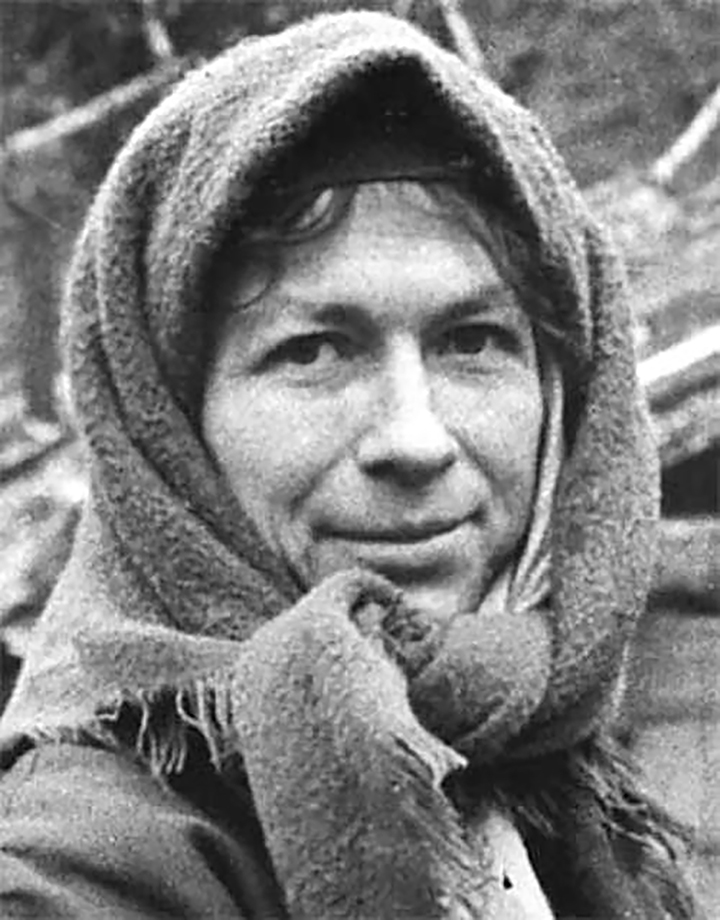 ---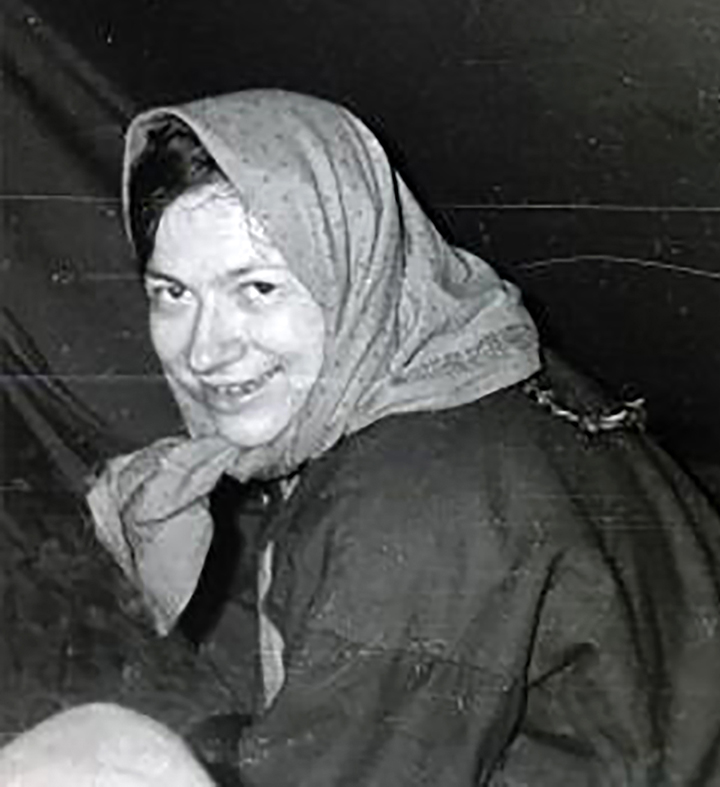 'Russia's loneliest woman', hermit Agafya Lykova. Pictures: Nikolay Proletsky
---
Agafya was the fourth child of Karp and Akulina Lykov and for the first 35 years of her life she had no contact at all with anyone outside her family.
The scientists reported that Agafya spoke a strange blurred language 'distorted by a lifetime of isolation'.
As she has aged, Russia's 'loneliest woman' has received increasing help from outsiders visiting her, bring her animals, food supplies and cutting logs for her.
But now the governor of Khakassia, Viktor Zimin, says this must stop, his ire directed at the governor of neighbouring Kemerovo region Aman Tuleyev and his team who have been the hermit's main lifeline as she became older.
He is seeking to ban helicopter flights to her hideout close to Yerinat River, some 100 metres up a remote mountain side in the Abakan Range, in south-western Siberia.
'One more flight land there, and that's it, you have violated the country's law,' he said in a radio phone-in.
'You have no right to fly there and no right to land there.
'And don't shame us, posing like you are her sole suppliers.'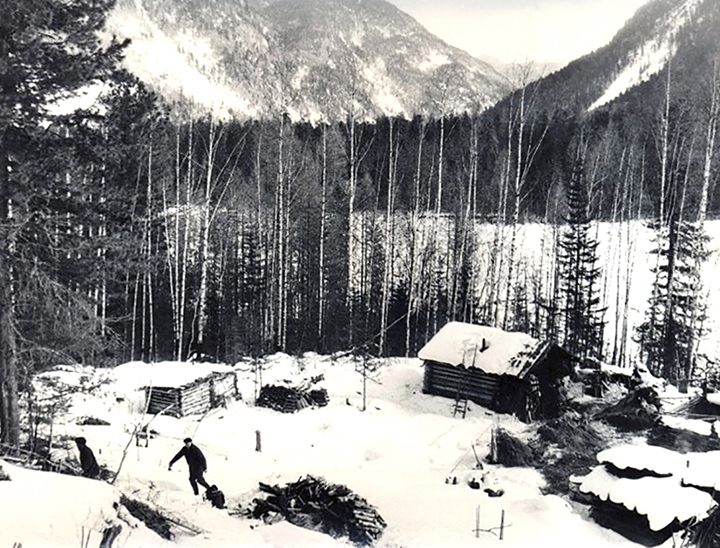 ---
---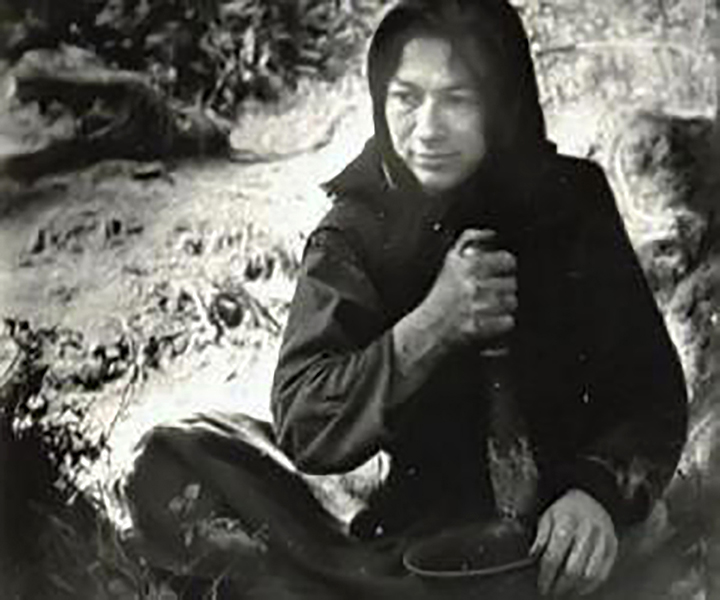 Lykovs' house in Siberian taiga, Agafya with her father Karl (L) and in her younger years. Pictures: Nikolay Proletsky
---
The governor also admitted that he doesn't like Agafya.
'I take the Old Believers' religion with big respect,' he said. 'Moreover one of my team, a girl, she is from the Old Believers.
'My attitude towards her is very positive indeed as this is a Russian religion.
'As for babushka Agafya, she doesn't carry any great deeds linked to religion.'
The hermit has repeatedly to leave her home despite threats from bears.
She 'has had multiple offers to relocate from the territory of the nature reserve, but she did not agree.'
He objected to her ability to summon help from the nature reserve team at public expense.
'But to be spending such millions? 'Of course perhaps you can't measure life by money.
'But if every citizen of the republic could have such life free of charge, with food and other supplies delivered....'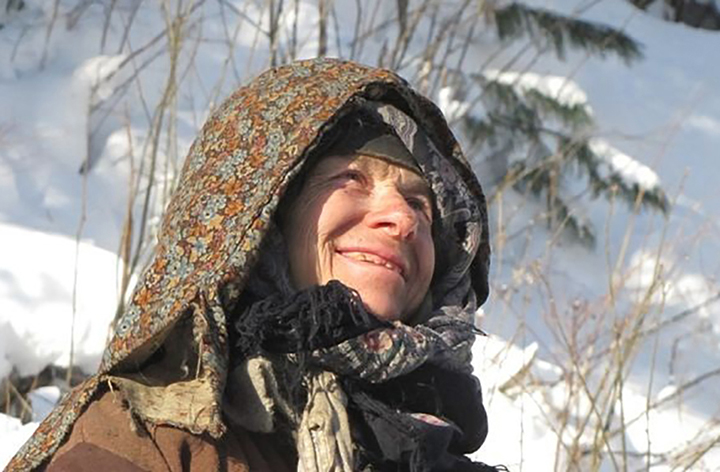 ---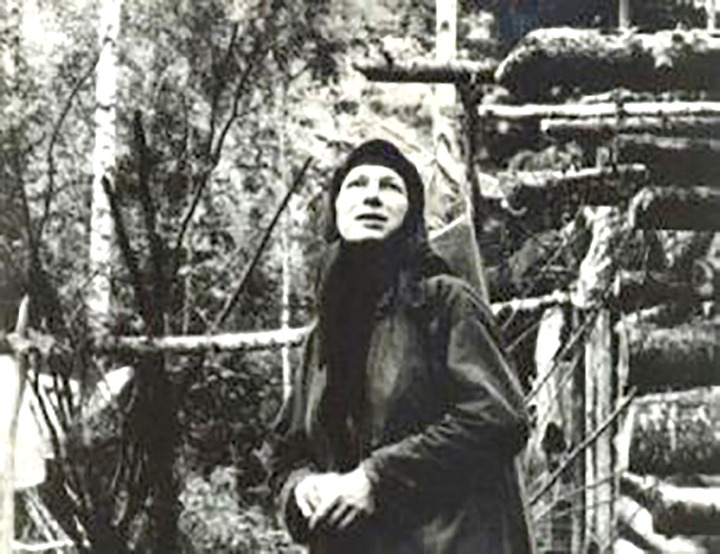 The Kemerovo governor said via his press service that he and Agafya 'cherish their long friendship'. Pictures: Nikolay Proletsky
---
Khakassia governor's blast failed to convince Tuleyev who vowed to continue helping Agafya.
The Kemerovo governor said via his press service that he and Agafya 'cherish their long friendship' - they are the same age - and she will continue to receive help even though she lives in a different region.
It is unclear how he will provide this assistance if flights are banned.
'They met 20 years ago and never stopped communicating,' said a spokesman.
'Several times a year Agafya sends a message via the head of Tashtagol district Vladimir Makuta who visits her while inspecting the taiga.
'There is a systematic approach to help we provide as it is not just food and presents, but volunteers came to visit her and helped with errands.
'Rangers protected her from bears.
'You can't ban friendship.'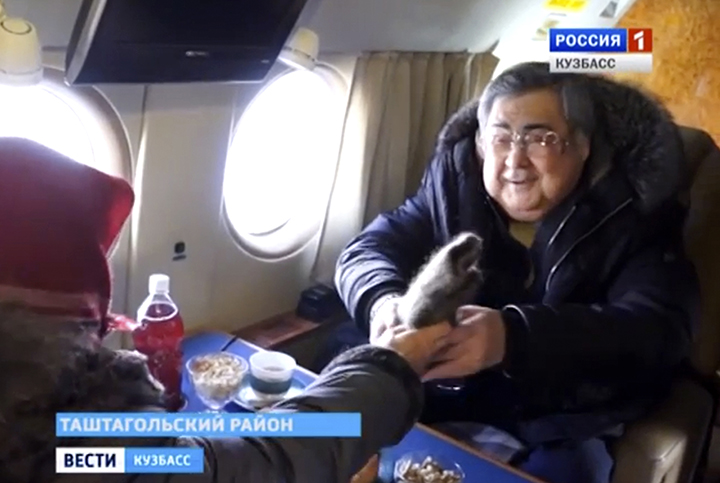 ---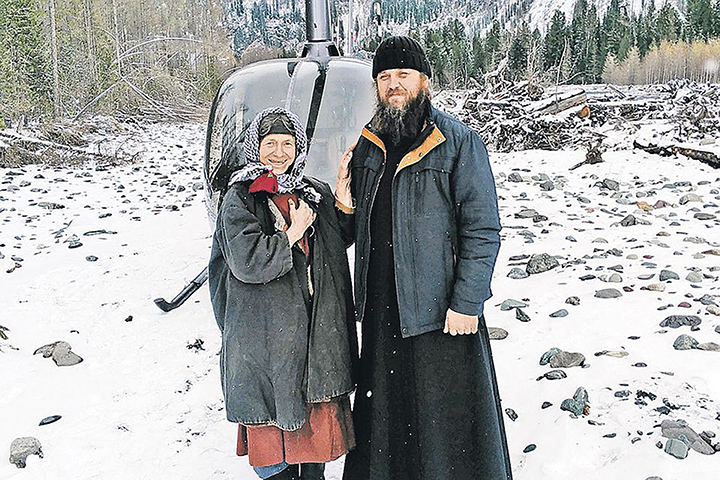 ---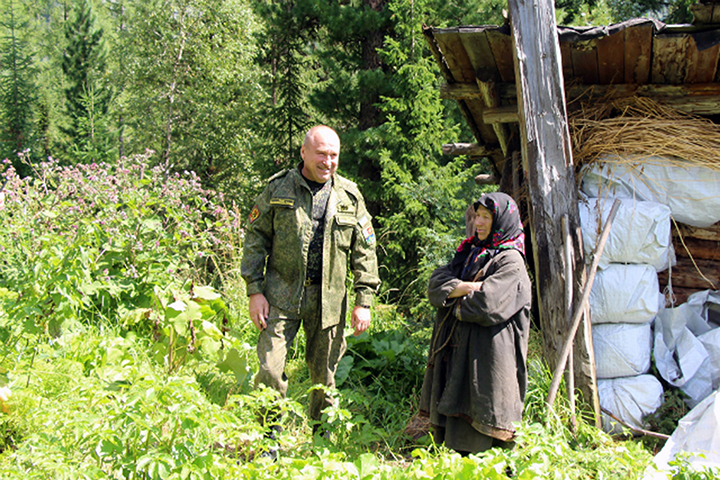 'But she is a golden mine of knowledge, experience and culture of Russia as it was five, six centuries ago.' Pictures: Vesti Kuzbass, Vladimir Makuta
---
TV presenter Andrey Grishakov - who has visited Agafya - said: 'She is not the kind of person who would agree to leave her place and move to the 'big land'. She is scared of everything modern.'
However, she does now have a satellite phone for use in emergencies.
Living in the intense cold, she has back problems and leg pains.
Agafya Lykova is not your ordinary elderly woman,' said Grishakov last year.
'Today many people asked me why I was helping, and why so many effort was invested in keeping in touch with her.
'But she is a golden mine of knowledge, experience and culture of Russia as it was five, six centuries ago.
'Scientists study her dialect, record her vocabulary and make notes of her habits. I have no doubt that we should be helping her.'
The nearest village to her is some 100 kilometres away.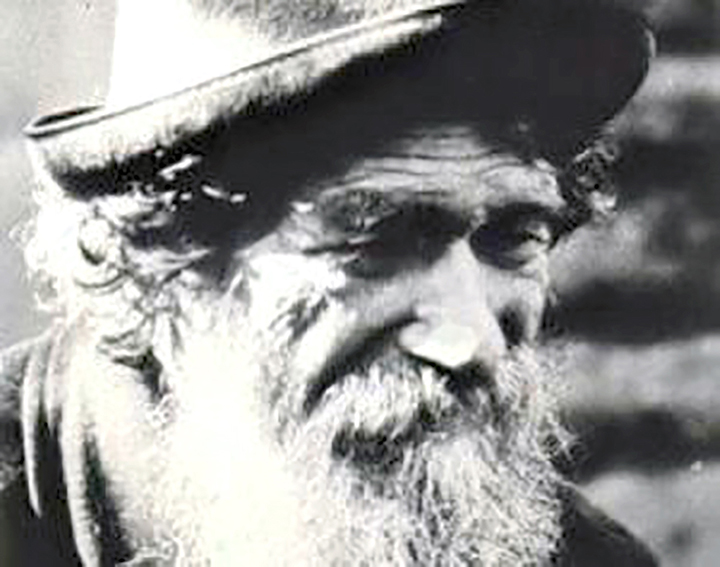 Agafya's father Karl, and his grave in Siberian taiga. Pictures: Nikolay Proletsky
---
Her father decided to flee normal civilisation in 1936 after a communist patrol arrived at the fields on which he was working and shot dead his brother.
Gathering a few meager possessions and some seeds, he took his wife, Akulina, their nine-year-old son, Savin, and two-year-old daughter Natalia, and headed off into the forest.
Over the years they retreated deeper into taiga, building a series of wooden cabins amid the pine trees.
When their metal pots had disintegrated beyond use, they were forced to live on a staple diet of potato patties mixed with ground rye and hemp seeds.
The Lykovs subsided mainly on trapped wild animals and cultivated potatoes.
They had no firearms, no salt and did not know how to make bread.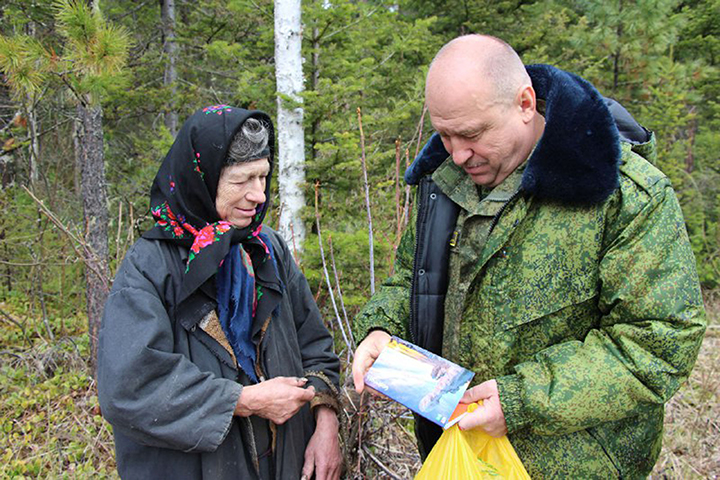 ---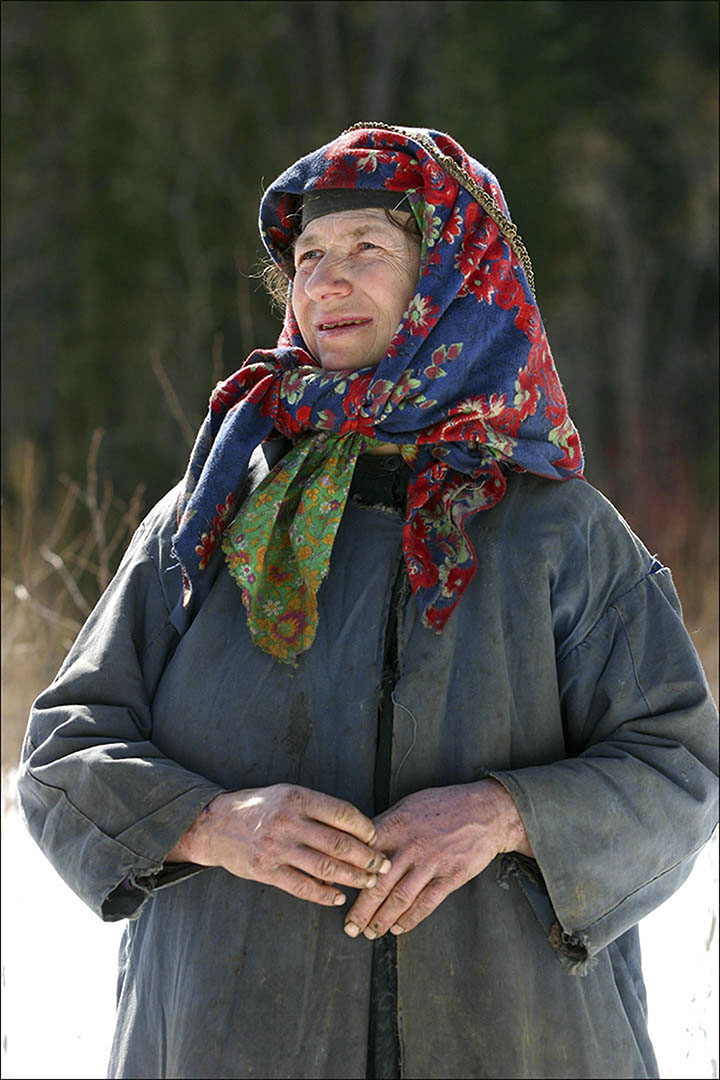 Agafya Lykova. Pictures: Vladimir Makuta
---
However a bad winter in 1961 killed off everything in their garden and they were reduced to eating their own leather shoes. The cold weather, and lack of food, tragically proved too much for Akulina who died.
Once the family was discovered they continued to live in the wilderness and, apart from salt, knives, forks and handles, they opted not to adopt any methods or items from the modern world.
Two years after their discovery, three of the four children also died: Savin and Natalia suffered kidney failure and Dmitry perished from pneumonia.
Agafya's father died in his sleep in February 1988, but despite her age and the risks to her health she continues to live permanently in her remote homestead.