Vika's mother Galina. Picture: TV2 Tomsk
The body of Viktoria 'Vika' Vylegzhanina was found on Tuesday, five days after she was abducted from her kindergarten by a middle aged man wearing a coloured T-short and sweatpants. Her kidnapping led to thousands of volunteers searching for the child in the Siberian city of Tomsk.
Among those involved in the case were the Russian rescue service Liza Alert which deploys volunteers to help in searches for missing children.
They announced: 'According to the Russian Investigative Committee, the child was found dead. Our most sincere deepest condolences to Vika's family. We want to thank everyone for taking part in the search. We mourn'.'
Earlier it was reported that the child's clothes had been found.
A one million rouble ($27,750) reward had been offered for information on her abductor who is believed to be aged around 40.
According to the Investigative Committee, in charge of the investigation, Vika was led away by 'an unidentified man in an unknown direction.'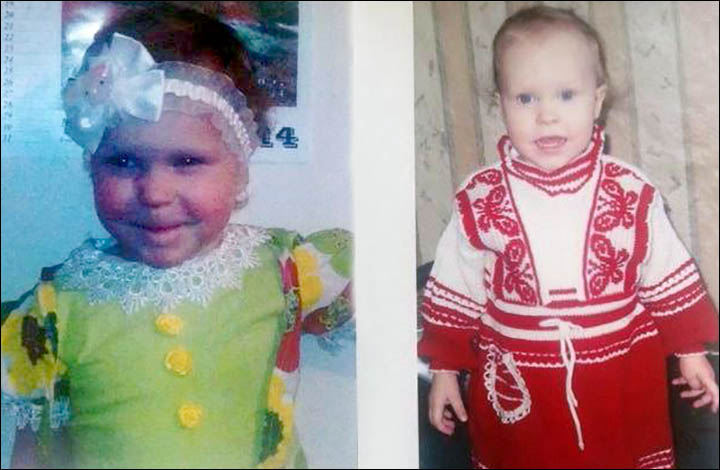 'Any child could be in our Vika's place'. Pictures: TV2 Tomsk
Before the horrific news of her daughter's death mother Galina Vylegzhanina said: 'I came to the kindergarten and the staff said that my daughter had been collected'. Frantic, Galina called her husband Eduard, but he had not taken their daughter.
'I rushed to search in all the places she knew. I checked the playground, where she loves the swings so much, and where she spends a lot of time.
'Then I went home and checked all around. We thought that we could find her by ourselves and I called the police after an hour (when we couldn't find her). It was about 7 pm'.
Galina's husband Eduard said: 'My wife called me and asked - did you take Vika from kindergarten? I said - no. Then she said: 'Our girl is missing.'
He is convinced it is not anyone who the family knows. 'Any child could be in our Vika's place,' he said. 'It was not someone we knew. I think that he pulled her over the fence.'
Tomsk mayor Ivan Klein earlier praised volunteers who joined the hunt for the missing girl - 600 on Friday, and 550 on Saturday. Many came with dogs. Klein adds: 'We examined almost the entire territory, woodlands'.