For years with Ivan and Lubov Leschchenko have cared for the needy animals, all of them orphaned when hunters shot their mothers. PIcture: Yuri Smityuk
And this is a true labour of love to care for for four female and six male Himalayan (or Asian) bears, all living in her backyard in the village of Dubovy Kliuch - meaning Oak key - in the Far East of Russia.
Most pensioners of her age settle for a pet dog or cat. Or perhaps a budgerigar. For years with her husband - whose health is now ailing - Lubov Leschchenko has cared for the needy animals, all of them orphaned when hunters shot their mothers.
Among their names - Bandyushka, Nyushka, Masha, and Irishka.
There used to be a refuge nearby but it closed though the animals kept coming, delivered by people who found the helpless creatures but could not care for them. Lubov found herself taking the new arrivals into her expanding menagerie.
'People kill bears, and the cubs remain. Once someone called, asking to bring the cubs,' she recalls.
'I said we have so many already and no one is sponsoring us'.
Her attempt to discourage them delivering a new animal did not work.
'In the morning I look outside and there was a basket at the gate and a little bear cub inside,' says this inspiring woman.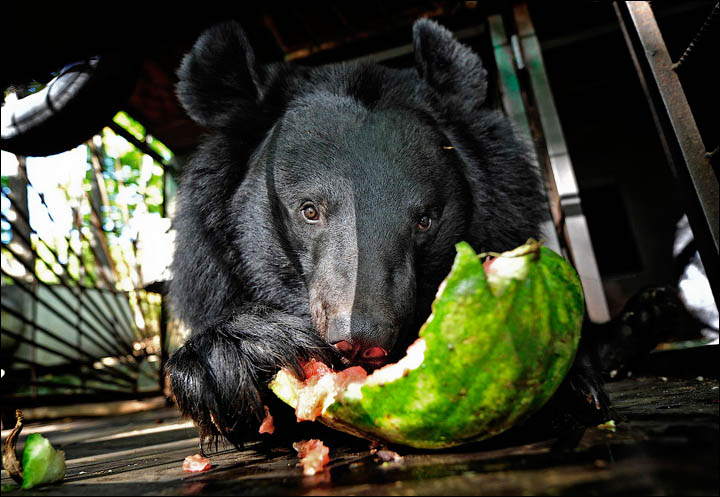 ---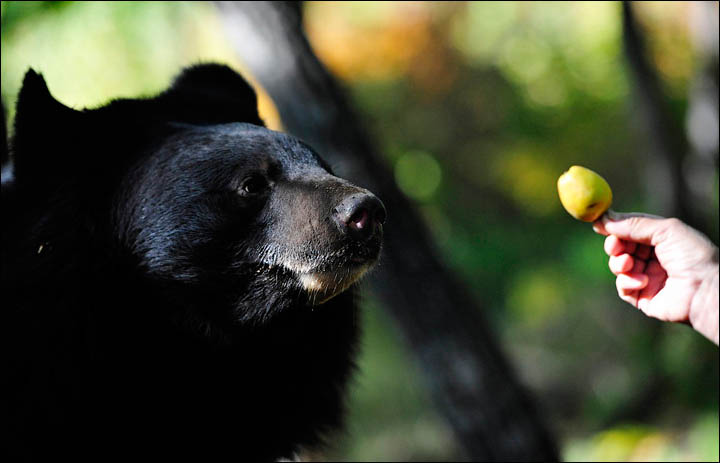 ---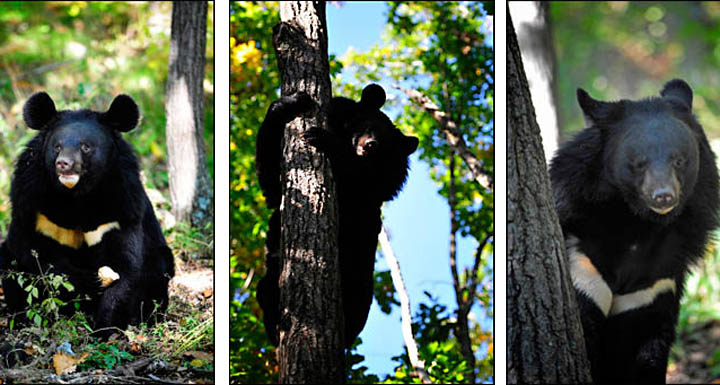 'I said it just like this: I would release the bears, set them free into the woods'. 'And then the officials all gathered. PIctures: Yuri Smityuk
'We brought them all up, by ourselves. We would let the smaller ones walk around in the summer. They have been with us for so many years that they are tamed, but this means they cannot be let out into the forest. They will die there.'
Local radio journalists heard about their plight and tried to raise cash to help her and husband Ivan, also 79.
'He was sick for a year and cannot speak now. I take care of the bears by myself now,' Lubov says.
When The Siberian Times was last here, local journalists at Radio Lemma in Vladivostok were spearheading a fund raising campaign for food for her bears, and happily their initial efforts provided 10 kilograms of dog food, a box of apples, 20 kilograms of carrots, bagels and 10 cans of sweet condensed milk for dessert.
This is great, but Lubov is in need of more help.
If you can assist, please do since the bears remain ravenous and Lubov is juggling her time between the bears and her husband.
She also realises having the bears locked in cages is not the ideal solution, and that a permanent home is needed.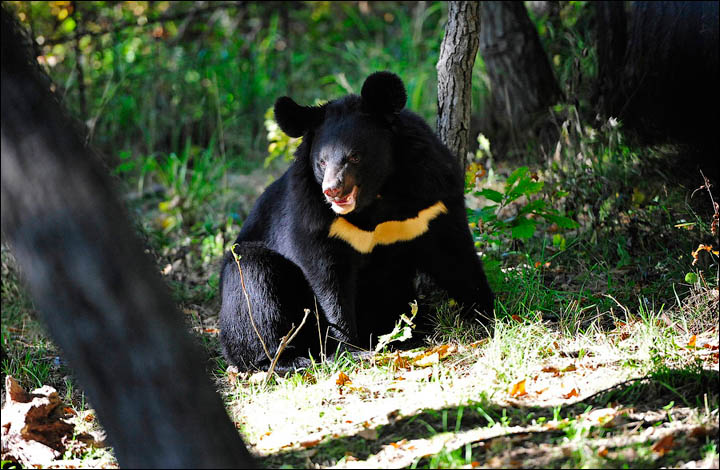 ---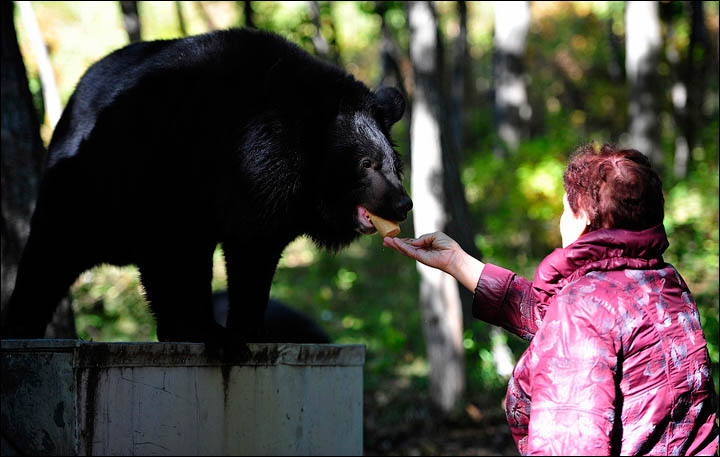 ---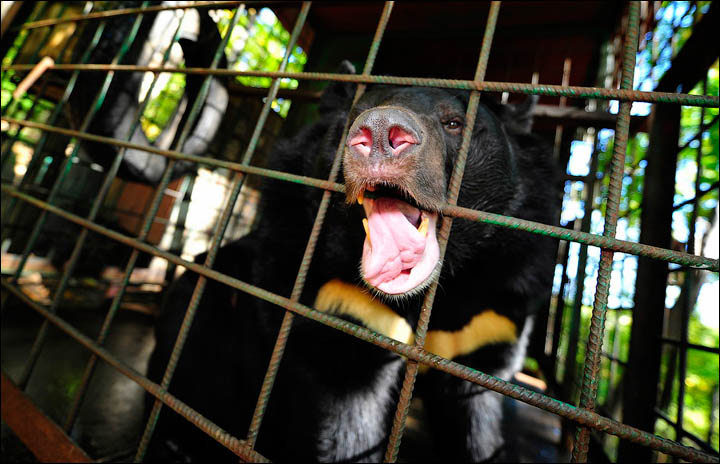 Journalists from radio 'Lemma' in Vladivostok have taken up the couple's case and are seeking to raise money to help the Leshchenko's feed the black bears. PIctures: Yuri Smityuk
With her husband in hospital, she didn't mince her words with local officials.
'I said it just like this. I would release the bears, set them free into the woods,' she says.
'And then they (the officials) all gathered. I said: 'You have to understand me: I'm torn between my husband who in hospital, and the bears that I must feed.'
This, she says, galvanised them and now a new home is planned later this year for her furry family.
"We're building a landscape and ...there will be space for these bears. It will be large and spacious', says Viktor Nikitin, head of the Ussuriysk Hunting and Fishing Association, who is in charge of a new home for the bears who now living in cramped cage conditions.
The new home should be ready this summer, but Lubov is not relying on it.
Dates can easily slip and if they do she must feed the bears as she has done for almost two decades.
For this she needs money. If you can, please help Lubov.
Thank to the news editor of Vladivostok Radio Lemma Alexandra Zaskaleto, The Siberian Times got the bank details for those wishing to donate:

Payee's bank: Sberbank Dalnevostochny Head Office
Vladivostok Branch 8635/0174
Bank address: Vladivostok, Russia, phone number 007 (4232) 41-18-16, 007 (4232) 41-12-88
Account number: 40817810650002933111
SWIFT CODE: SABRRU8KVLD
For payments in dollars, tranzit bank
THE BANK OF NEW-YORK MELLON.
New-York, NY USA, 890-0057-610
SWIFT CODE: IRVT US 3N

Pictures below show radio 'Lemma''s team arriving to Leschenko's family of bears with food (all pictures by radio 'Lemma')
---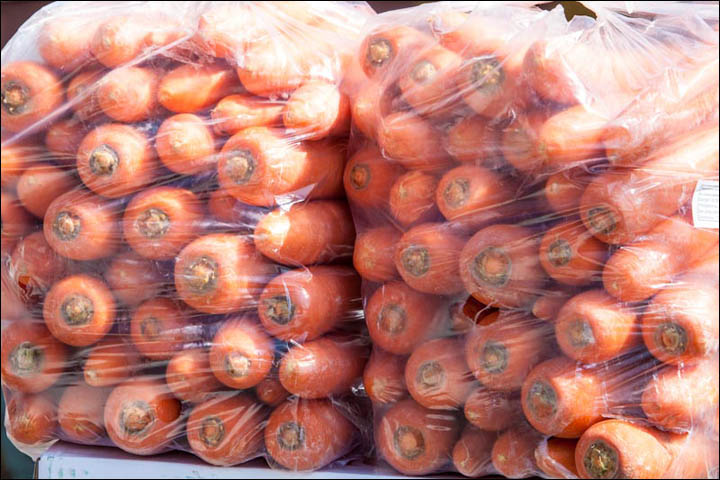 ---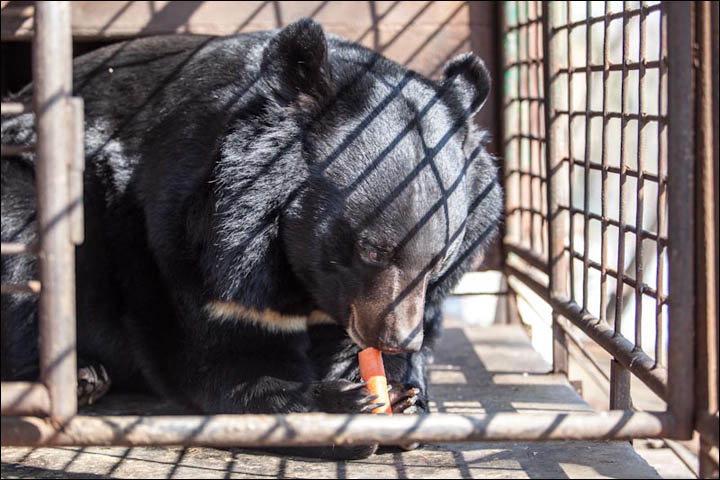 ---
---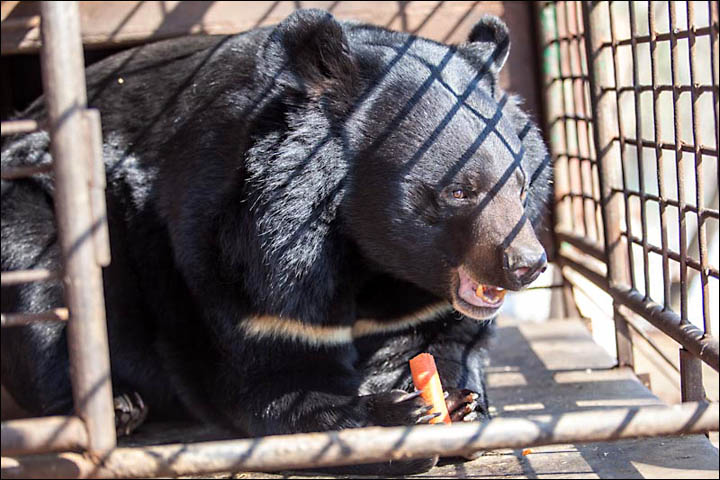 ---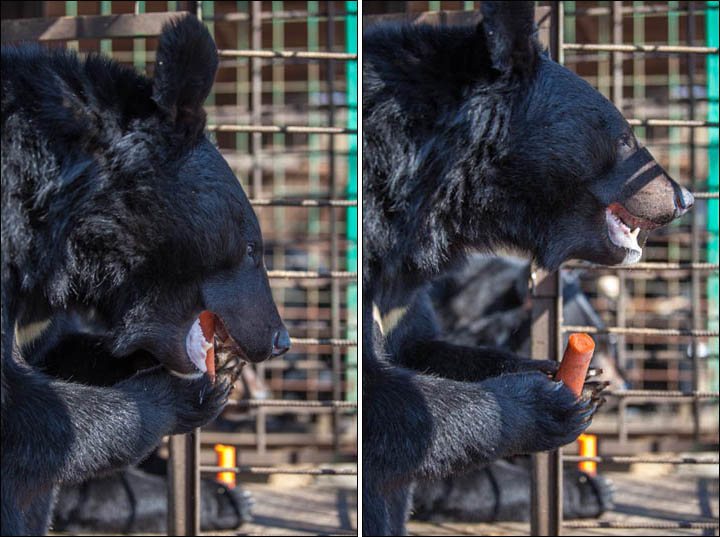 ---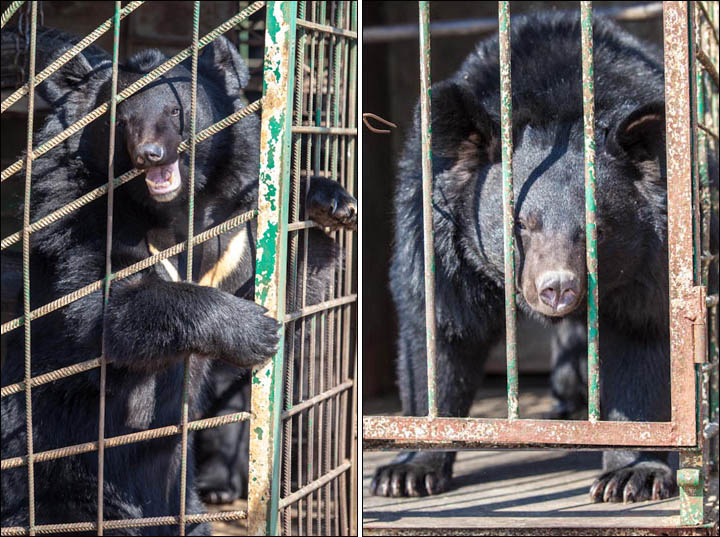 ---