No-one was injured, the local ministry of emergency reported, adding that this was largely due to Vitaly's fast reaction. Picture: Gorno-Altaisk Info
---
The quick-thinking driver saw shoppers stuck at a window ledge, and showed a way to evacuate them by using his bus as a stepping stone.
The fire at the Gorno-Altaisk complex started before noon on Wednesday, and rapidly spread over an area of 1,000 square metres.
Many shoppers had time to escape the two-story building in the centre of the city, but some were cut off by the flames and rushed to windows facing a main street.
This was the moment when Vitaly realised that people were in trouble, and drove his bus up against the burning building.
Other rescuers rushed to join the evacuation using ladders.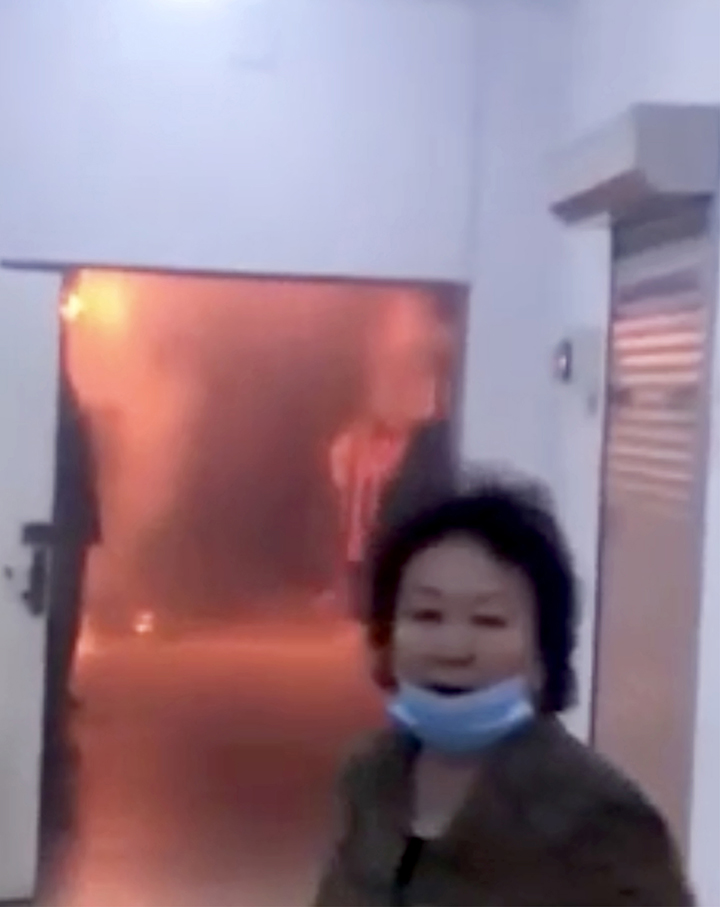 ---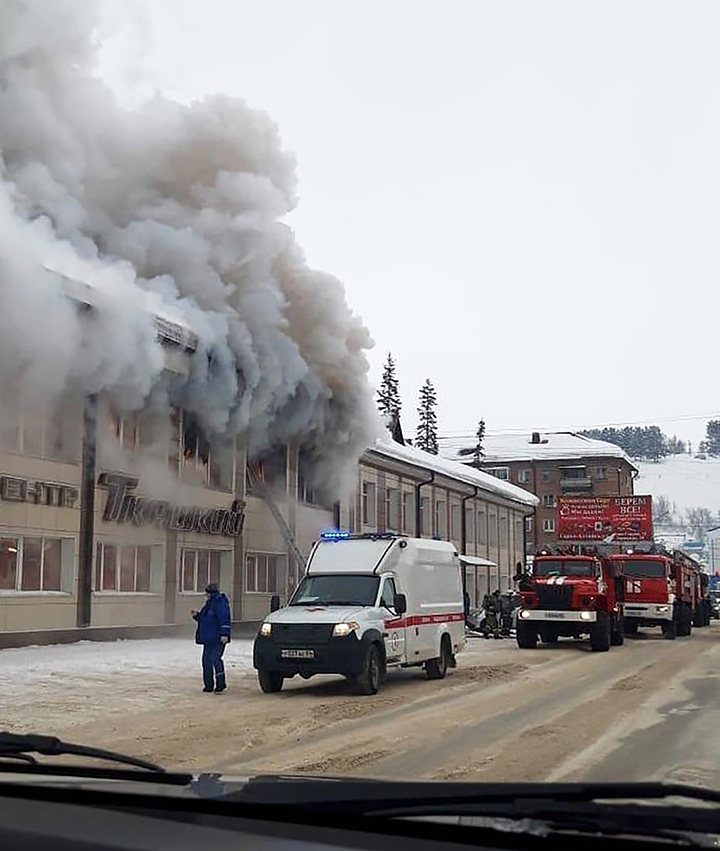 ---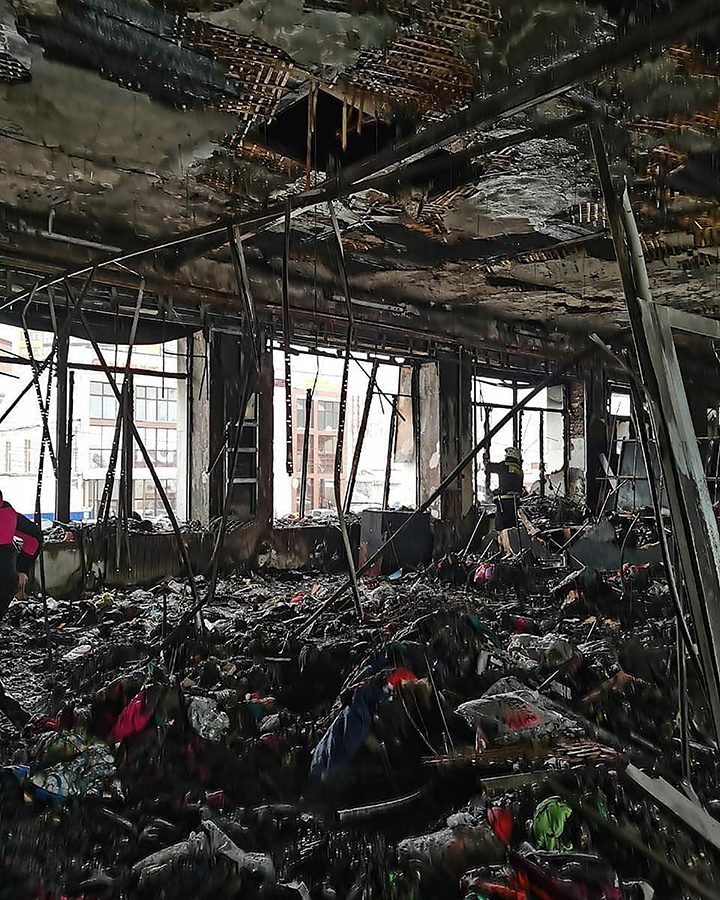 Hero driver saves shoppers stuck in burning mall inferno by parking his bus under windows so they could flee. Pictures: Gorno-Altaisk Info
---
'I don't consider myself to be a hero, I just saw people standing on the second floor and drove the bus to try evacuate them,' said the modest driver.
'True heroes are people who ran there with ladders, find and name them so that their parents know and feel proud for what children they brought up.'
No-one was injured, the local ministry of emergency reported, adding that this was largely due to Vitaly's fast reaction.