Afanasiy Polyatinskiy at work in the post office of the village of Sangar, Yakutia. Picture: Afanasiy Polyatinskiy
The local Russian post office chief from the village of Sangar in Yakutia decided to walk all the way to the farthest village in his patch after an all-terrain vehicle broke.
It happened back in May but it was only reported recently because Afanasiy didn't consider his epic mail delivery as anything out of the ordinary.
'I simply had to decide what to do because I knew that people would suffer,' said the 27 year old.
'It was their pensions in the post which for most of the elderly people in our area was the key part of their income.
'As the head of the post office I decided to walk,' he said.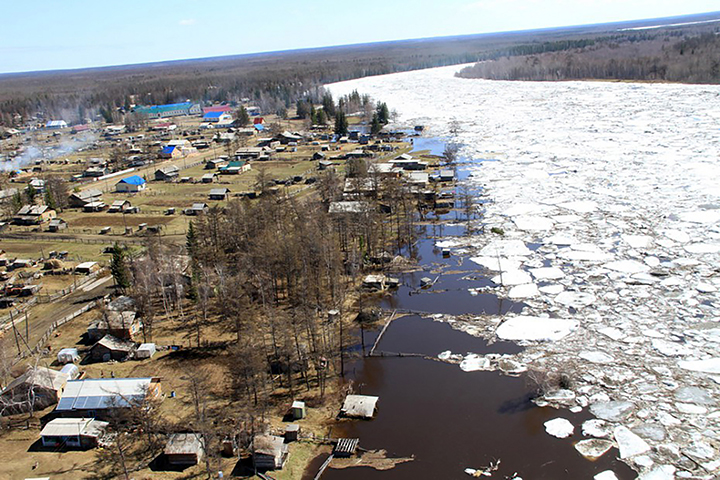 ---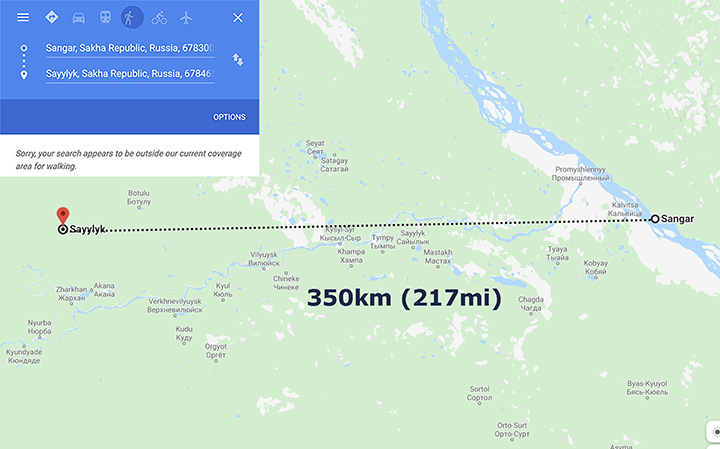 Not your ordinary Postman Pat - Afanasiy set off from the village of Sangar (pictured above) on a ten day journey to deliver post. Picture: Yakutia24, The Siberian Times
---
The village of Sangar stands on the right bank of Lena River, some 422km north of regional capital Yakutsk.
Every May the river spills out over a vast flood plain making it impossible for local planes to land and even for all-terrain vehicles or tractors to get through the muddy soil.
The father-of-three wore waders to go knee-high in the Lena's icy waters.
Afanasiy also faced mud, squelching sand, bogs and taiga paths with bears just waking up from hibernation.
He carried more than his body weight in parcels and letters, plus a rifle, a long stick and a bag with a change of clothes.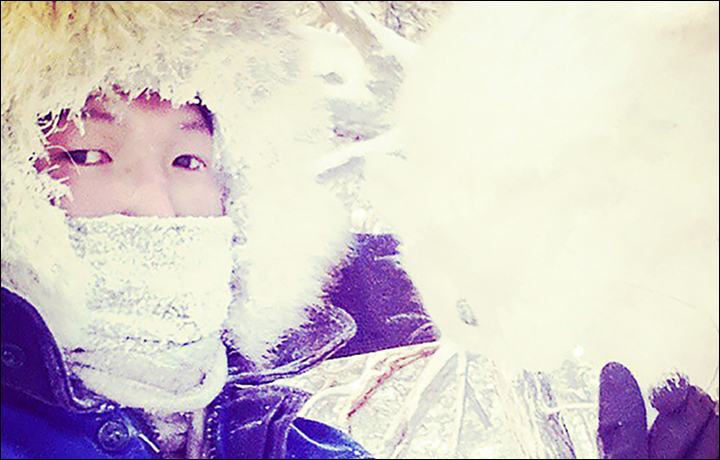 Afanasiy Polyatinskiy pictured in his native Yakutia in winter. Picture: Afanasiy Polyatinskiy
---
His 'normal' postal delivery reminded him of childhood hunting trips with his father.
He left the post office in Santar on 1 May, letting local police know about his itinerary which was obligatory given he carried pension money.
'I was in fact more nervous of (attacks by) people than of wild animals given the task I had,' he said.
'I am familiar with bears and know that if you treat nature with respect it will respond in the same way.
'Of course there could have been so-called wandering bears who have not yet taken over their own territory, but for that I had my rifle.'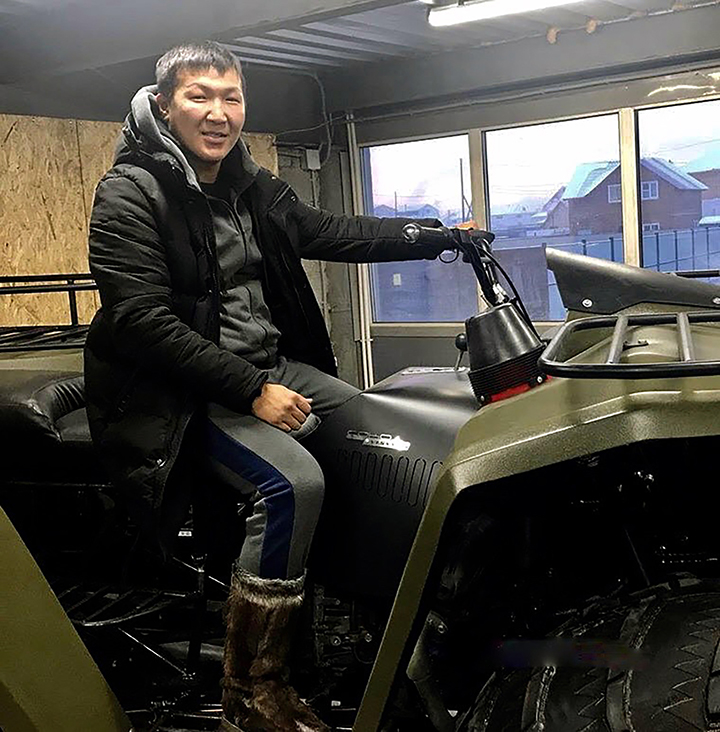 After the story went on air on of the popular Vecherniy Urgant show, Russian Post promised to buy a new all-terrain vehicle for its Santar office
---
He walked around far-flung ten villages, and wherever it was possible local residents gave him lifts for several kilometres.
'The further I went the lighter was my bag, so by the final point of my journey which was the village of Sayylyk, it only weighed 15kg,' he said.
'In Sayylyk I had a good sleep and drove back to Yakutsk because there is a way via a federal road.
'From Yakutsk I took a plane back to Sangar.'
The story about Afanasiy went around the local media and reached Russian federal TV.
After it went on air on the popular 'Vecherniy Urgant' show, Russian Post promised to buy a new all-terrain vehicle for its Sangar office.