A Russian tourist was skewered to death in Thailand after "trying to escape from his ex-girlfriend" by climbing down from the balcony of his condominium.
Sergey Belozetrsev, 31, fell onto metal spikes but remarkably did not die immediately and was heard screaming for help and moaning in agony after his fall.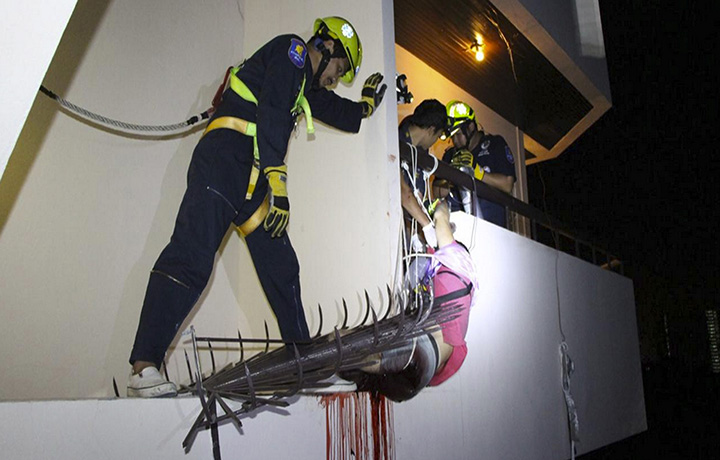 He was pierced 'through the thigh", and suffered massive blood loss at the scene, say eyewitnesses.
A crane was called to the scene to hoist him off the spikes but it was a slow and agonising process.
The man, from the sub-Arctic city of Archangelsk, died later in hospital in Pattaya.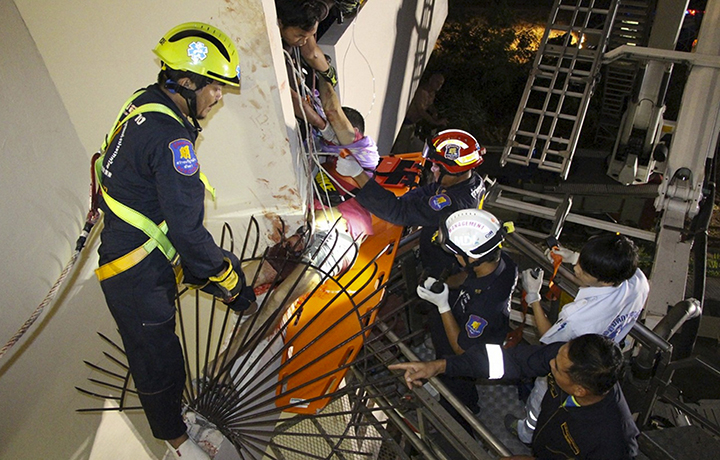 Earlier it was reported he was a tourist returning late and drunk to his hotel room having lost his keys.
Now it has become clear he lived in the Thai resort and had returned to his fourth floor condo where he found his ex-girlfriend - believed to be Russian - along with her female friend.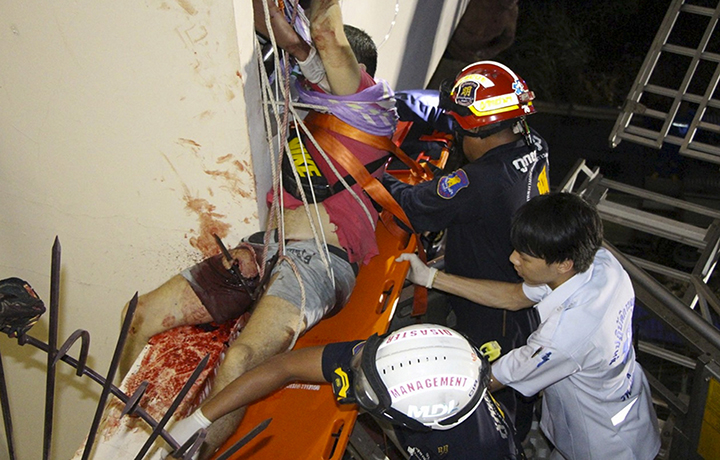 Generally, Thailand is seen as safe for Russian tourists - many of them from Siberia - but this man and his ex began to argue, spiralling into problems, according to an account.
She locked the door preventing him getting out but he did not want to stay with her because she was high on drugs, said a friend.
"In a fit of anger he decided to climb down from the balcony, which he had done before, so as not to see this horror in his apartment," she said.
"By a terrible accident he fell from the balcony,"
The friend said that the two women went out after his fall but later returned "to pick up their belongings and hide the signs of drug use".
At this point they were detained by Thai police, and were drug-tested, according to sources familiar with the case.
Another friend said Belozertsev was a man "who always came to help others without the slightest hesitation" adding: "Now a stupid mistake has taken him from us."
Yury Spitsyn organised an appeal to raise money to return the man's body to Russia.
"He had an elderly mother whose life will be hell now," he said.
"She wants to bury her son according to Orthodox customs."
Several thousand pounds were raised but not enough to fly his body home.
Reports said Belozertsev was cremated in Thailand and his ashes are being sent to his aged mother.