Lucky escape as no-one was injuired at the ice playground inferno in Irkutsk. Picture: Ministry of Emergency Irkutsk
A popular ice and snow playground in Irkutsk called 'The Crystal Fairytale' on the right bank of Angara River was full of families with small children early on Sunday evening when a short circuit at a cafe caused the inferno.
There were 15 visitors and staff inside when the blaze erupted in a temperature of -2C.
They called emergency services and ran out, screaming to other visitors to evacuate as the fire spread fast from the wooden building of the cafe onto the wooden constructions of the playground.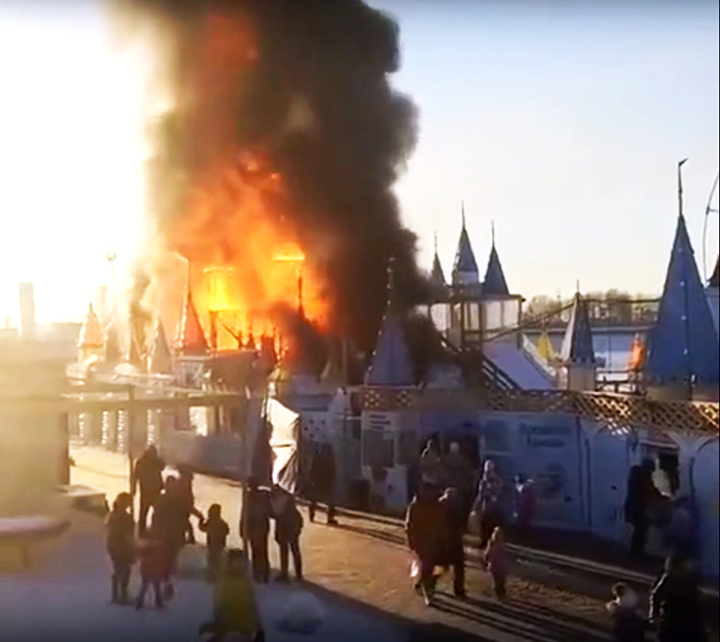 ---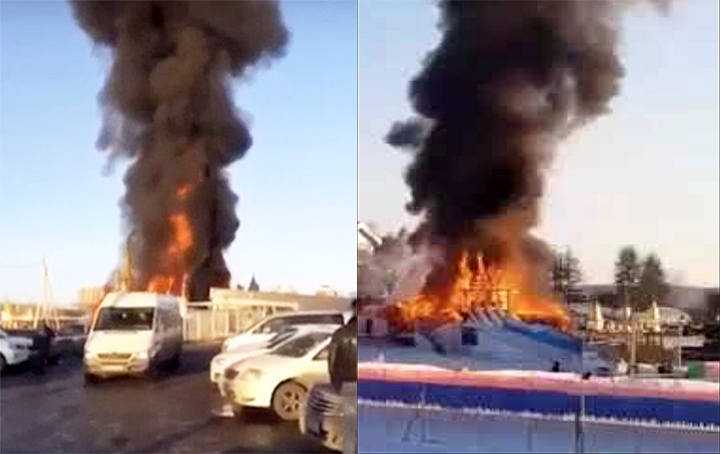 ---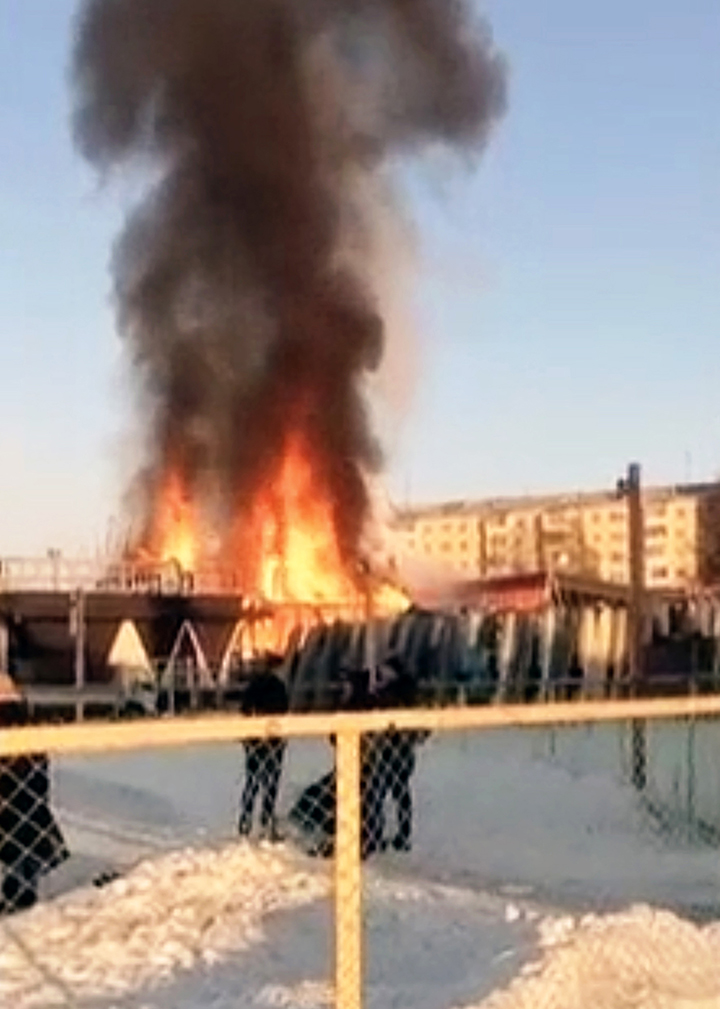 ---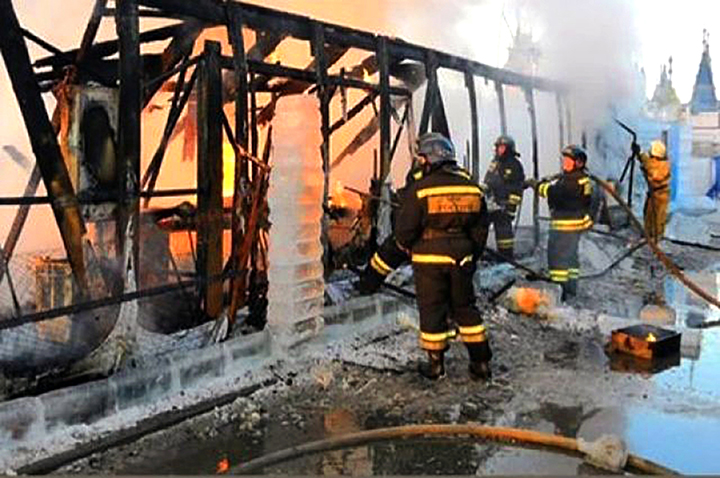 ---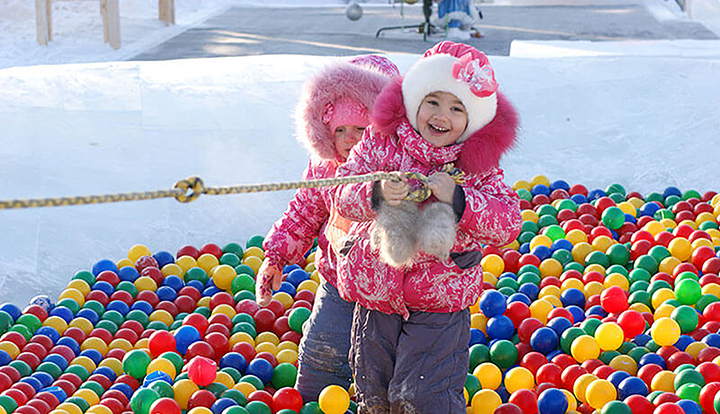 ---
---

Fire covered the total area of 150m2; there were no cacualties. Picture: Ministry of Emergency Irkutsk, Crystal Fairytale
---
'The Crystal Fairytale' was built with wooden 'fortresses' on top of ice slides.
Each had rails and steps to help children feel stable as they moved around.
But it was the timber that gave the blaze such force.
The total area of the fire was 150 square metres with thick black smoke visible from miles away.
Rescue services extinguished the fire soon after 6 pm, confirming there were no casualties.
The playground was a popular winter entertainment for children.
---
---