'This is a unique and rare case.' Picture: Putorana Tour
The emergency services initially refused to believe the predator was in a district of the city.
But videos showed the 'skinny' wild animal scavenging in the snow for food.
Anatoly Nikolaychyuk, head of Taymyr department of state hunting control, said: 'I went there tonight and saw him in person.
'This is a unique and rare case.
'There are two options now - either to relocate him to the shore, or, perhaps, some zoo will take him.'
Norilsk is some 500 km from the open shore yet locals believe the bear has walked much further to reach the city, crossing the vast Taymyr Peninsula.
On his journey to the Talnakh district of Norilsk the predator has walked into brown bear territory.
Reports say the bear is likely to be moved to the Royev Ruchei Zoo in Krasnoyarsk, although some residents are campaigning to see the bear sent back under sedation to the coast.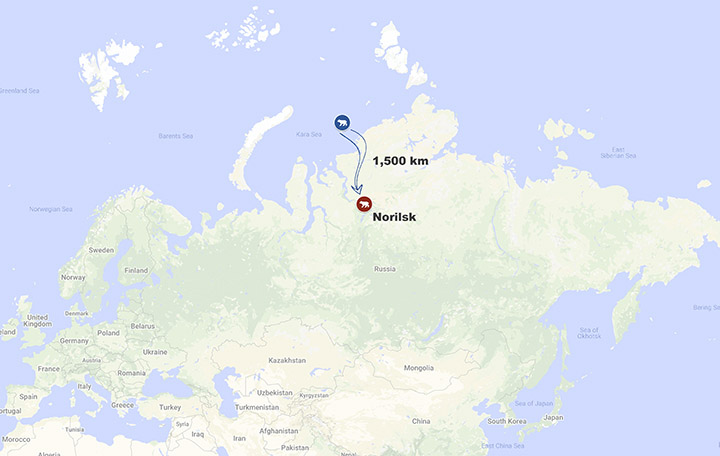 ---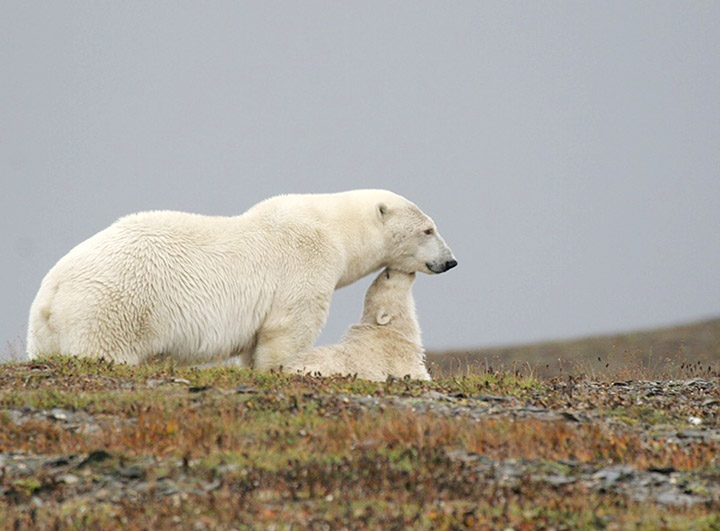 ---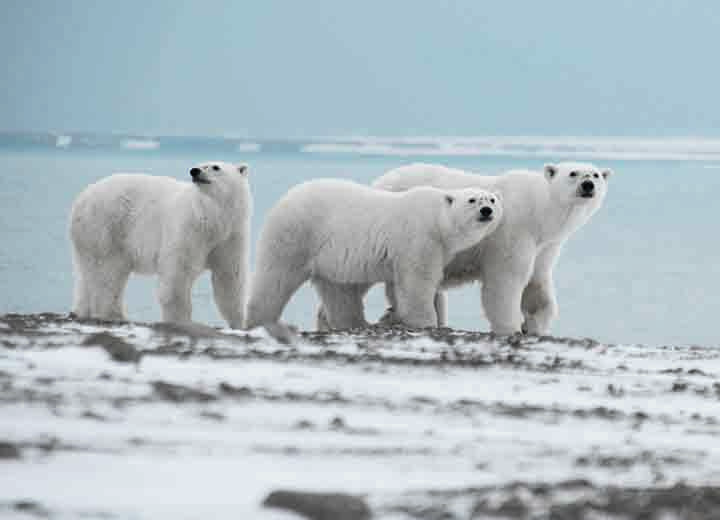 The bear is believed to walk for 1,500 kilometres from the islands in Kara Sea. A decision is expected in two weeks after the bear's condition is assessed. Pictures: The Siberian Times, Irina Menyushina, Go Arctic
Oleg Krashevsky - who specialises in tours to the remote Putorana plateau - posted: 'I don't understand how the bear could have walked such distance, across Taymyr and not come across anyone.
'He must have encountered many hunters.
'The same thing happened in 1970's when a polar bear showed up at an explosives warehouse around the same place as this time.'
One video showed the animal close to fire.
'It can be seen that the bear is not afraid of anything, including fire.
'And if he has no fear, this is dangerous.'
Polar bears are an endangered species in Russia's Red Book.
---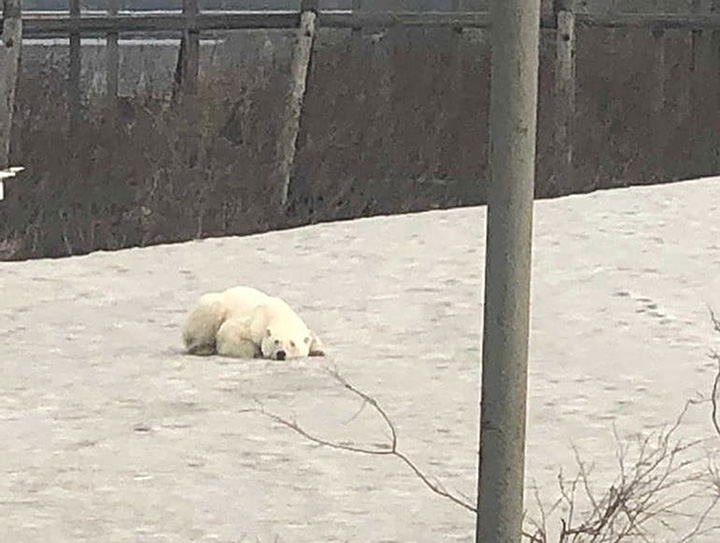 ---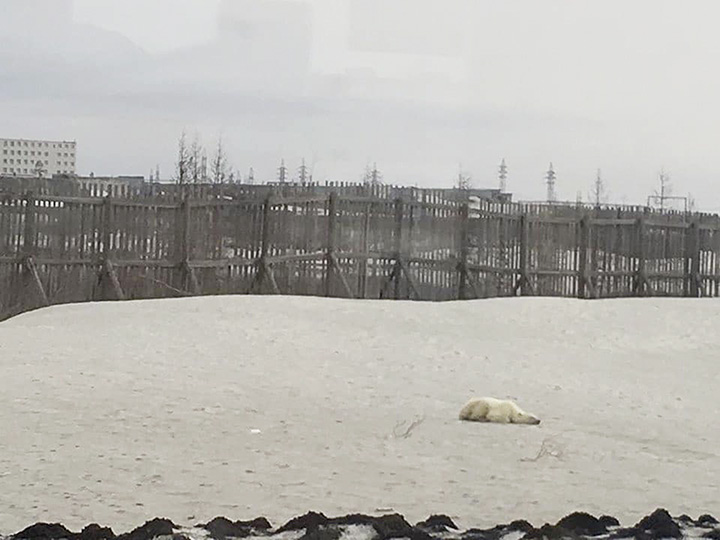 ---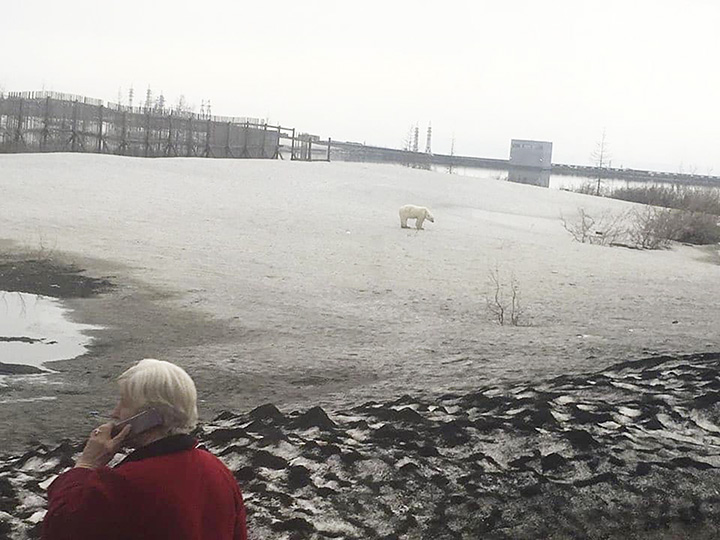 ---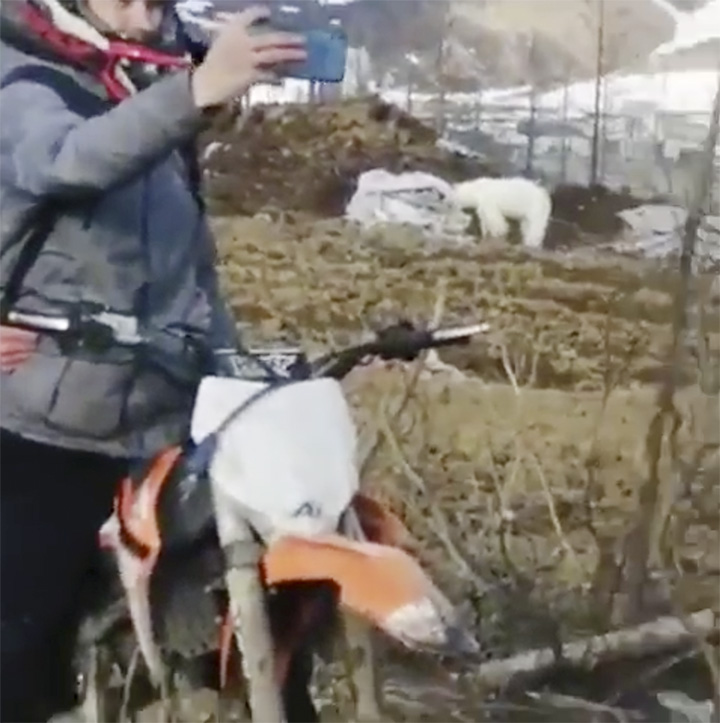 ---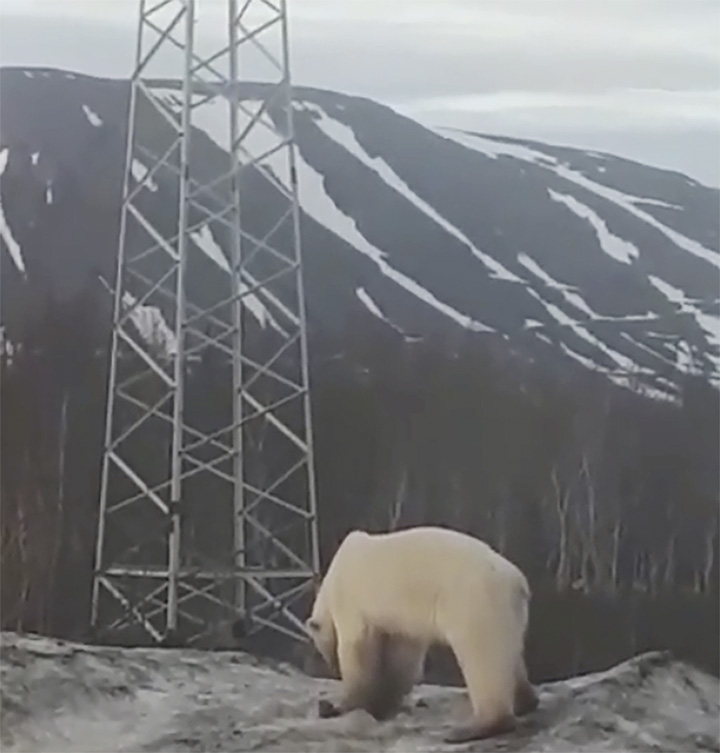 'If he has no fear, this is dangerous.' Pioctures: Denis Kokoulin, Typical Norilsk, Putorana Tour, Oleg Krashovskii.
They mainly live along the shore and in the islands of the Northern Ocean and often travel for hundreds of kilometres searching for food.
This time the bear has taken a long detour inland.
The adventurous bear was today becoming a star attraction in Norilsk - amid reports that his footsteps showed him heading in the direction of downtown.