The coolest drive in the world - at almost 300 kilometres an hour. Picture: Nissan Russia/LAV Productions
Lake Baikal - the oldest and deepest in the world - probably holds more records than any other lake on the planet. And now it has cracked one more, as this spectacular video of their ice-capade shows.
Driving over ice 1.4 metres thick in a Nissan GT-R, affectionately called Godzilla, the pair slid into history in temperatures of minus 22C.
Hitting a top speed of 294.8 km per hour (183 mph), Leontjev said the 7km drive was like 'fighting against the power of nature'.
'Every moment you drive, you should adjust the steering wheel,' he explained.
'The slightest gust of wind makes the car lose the track.The power of 540-horsepower seems to be excessive for driving on ice', said Rusinov.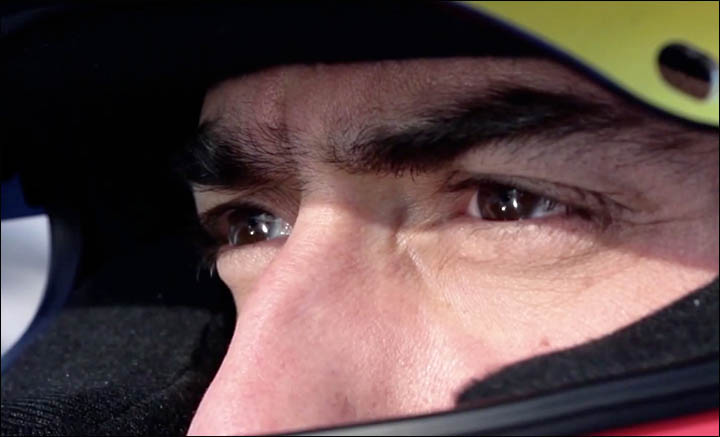 ---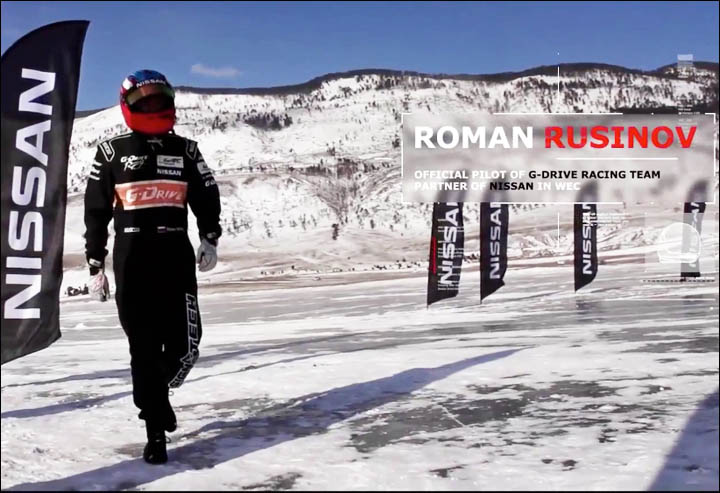 ---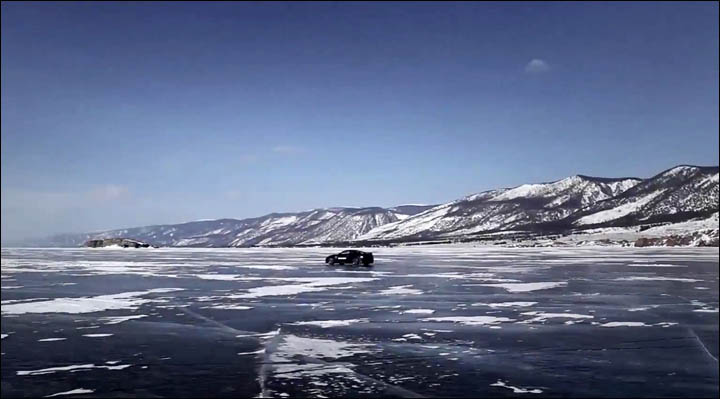 The Baikal drive was between Olkhon Island and the lake's western shore. Pictures: Nissan Russia/LAV Productions
'But the Nissan GT-R gives us one important benefit - all wheel drive. It is the key factor to fully utilise high torque and impressive performance.'
The impressive ice drive did not crack the world record, held by Finnish rally driver Juha Kankkunen who touched 331 km per hour (205 mph) in his privately owned Bentley Continental GT on the frozen Gulf of Bothnia near Oulu, Finland.
The Baikal drive was between Olkhon Island and the lake's western shore. The speed record on ice was a joint project of Nissan in Russia and LAV Productions company. A 2012 model, it was fitted with winter non-studded Bridgestone tyres. The Nissan accelerated over 3.5 km, before its time was measured over a 1 km stretch, and then it braked over 3.5 km.
Nissan say the 540-horsepower GT-R production car, with a 3.8-litre, V6 engine, had no modifications.