Svetlana Maximova before she caught HIV. Picture: Channel 1
Svetlana Maximova, 26, knows she doesn't have long to live.
'I try not to look in the mirror, I'm constantly losing my hair and weight,' she said. 'I can get paralysed any moment now.'
Her only goal left is to find a good family for her beloved son Artem, who is thankfully clear of the HIV virus, but has no idea his mother is soon to die.
'I feel worse and worse every day,' she said. 'I want to find a normal family for my child.
'I want to be sure that my son will get everything he needs - toys and studies and as he grows up, his new parents can give him all that I will not be able to.'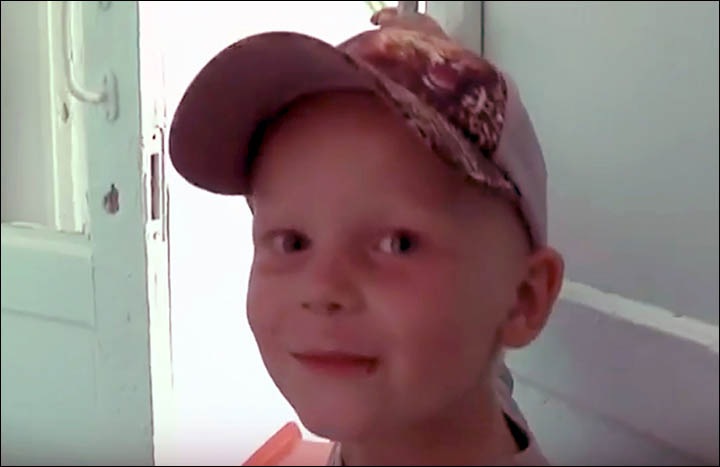 ---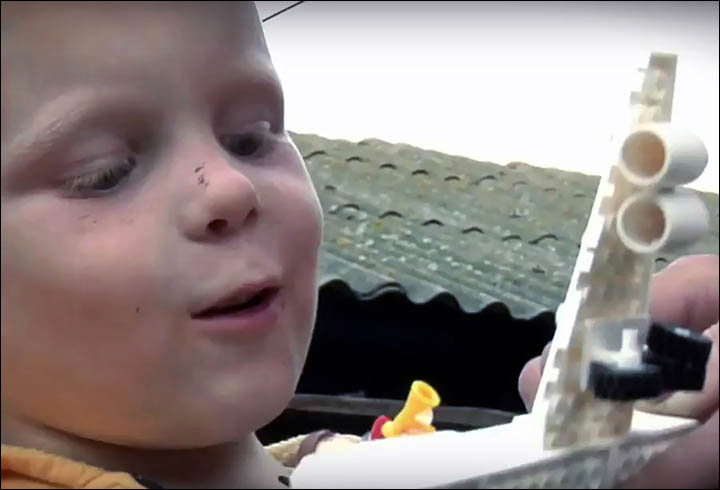 ---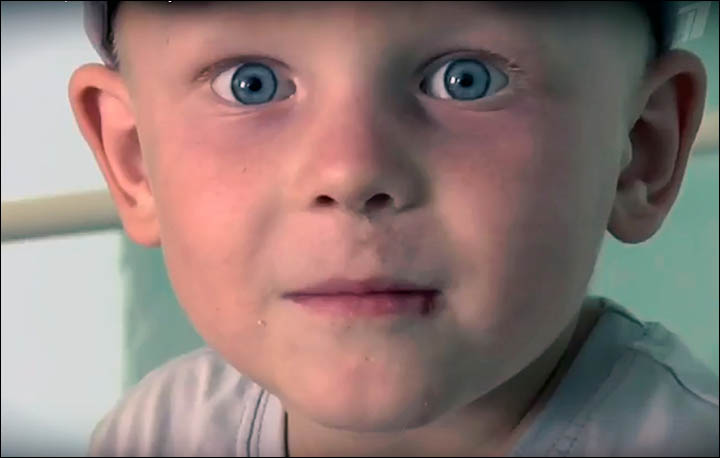 Svetlana's son Artem. Pictures: Channel 1
---
She candidly confessed: 'There were several times when I wished I could take just as many pills as possible. But when I hear the voice of my son, all this changes.'
Svetlana, from the village of Ubor-Kiret in the southern Siberian republic of Buryatia, went on a 1st Channel TV show to tell her sad story - and appeal for parents to come forward who will care for Artem.
The show is hosted by Yulia Baranovskaya, ex-partner of Russian football star Andrei Arshavin, and Alexander Gordon.
Yulia told viewers that at first dying Svetlana's request might seem 'weird' but asked viewers to hear her out.
While Svetlana has relatives, neither she - nor they - believe they are suitable to raise the child when she is gone.
Meanwhile, Artem is unaware of the tragic earthquake coming in his life.
'When I grow up, I will have my own house. I will live there with my mama,' he tells viewers.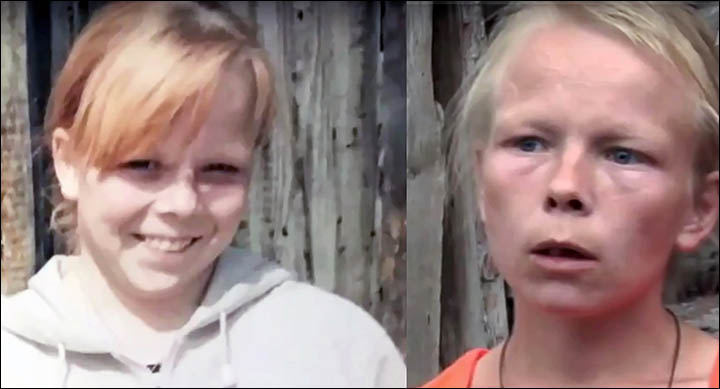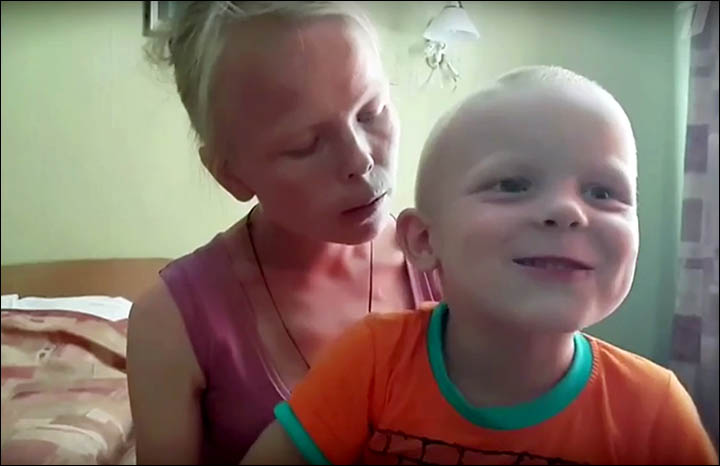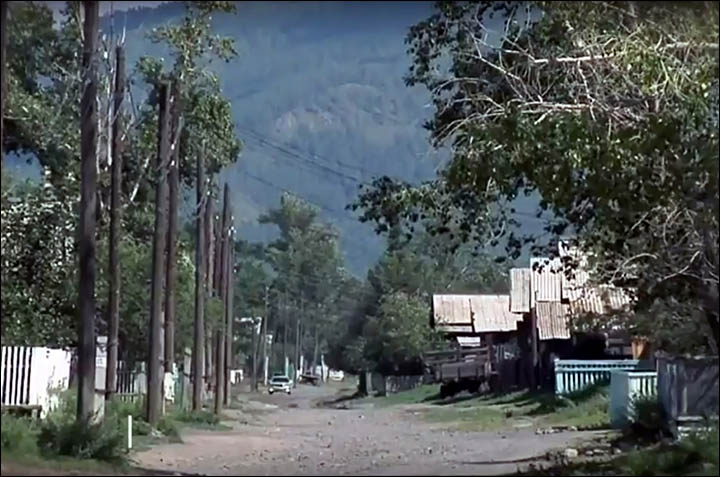 ---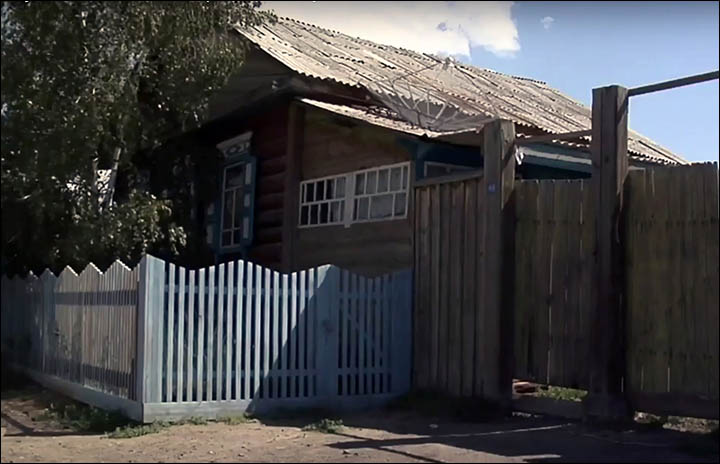 Svetlana now, her village and house in Siberia. Pictures: Channel 1
---
'Nobody knows how much time I have left, maybe a month, perhaps a year,' said Svetlana. 'Medication doesn't helping me anymore.
'The only thing I want now is a normal family for my son. I often cry at nights when my son can't see me; I need to gather all my strength to keep going.
'It helps me to lie down next to my son, and then a new day comes.
'Every month I spend about 10 days in hospital.
'Because of HIV, other diseases attack me.
'My heart is aching, some days it is hard to breath, sometimes my muscles get weak and I can hardly hold a spoon. I can drop a glass of water trying to drink.
'When I feel very bad I just lie down, and Artem comes to me, asks how I am feel and if we should call Aunt Lyuba - this is our paramedic.
'But she can hardly help, only with pain relief if necessary.'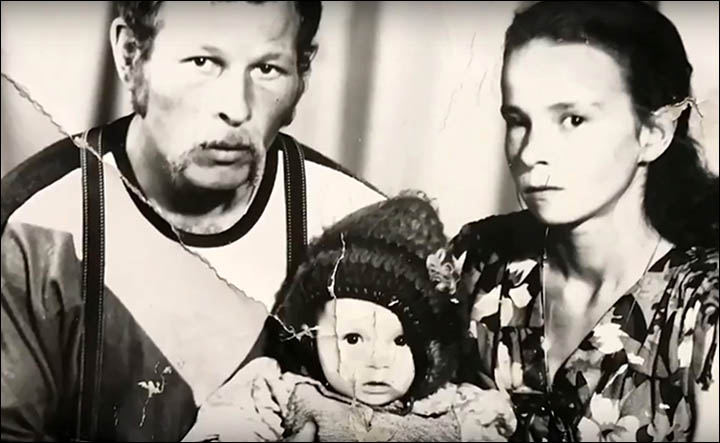 ---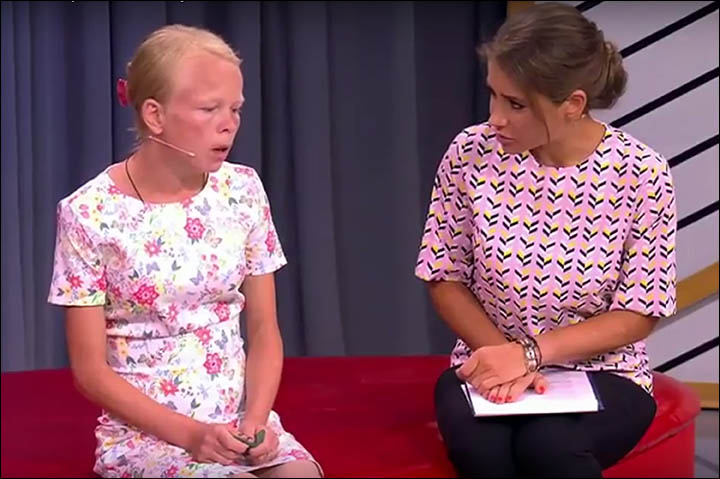 Svetlana Maximova with her parents, and presenter Yulia Baranovskaya. Pictures: Channel 1
---
This anguished mother admits that she is trying to prepare her loving son for life after she is gone, agonising as this is.
'Sometimes I ask Artem: 'What if one day I have to go away and can't take you with me?'
'He asks: 'Why?'
'And I say that one day you will grow up a bit and know.'
In tears, she said: 'I try to deal with Artem in a way so he is not too much attached to me as his mother.'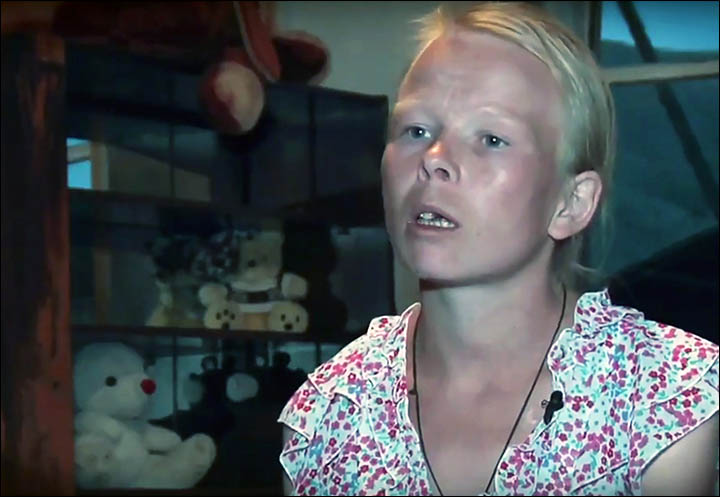 Svetlana Maximova. Picture: Channel 1
---
Svetlana has known for nine years about her HIV infection.
It is not clear how she caught the disease which she found out about at 17.
She still manages to grow vegetables to supplement the tiny allowances on which they live.
'Artem and I eat at home only once a day. I often go to my neighbour Galina for tea and I take Artem with me.'
In her mind, she has the experience of her own blighted childhood, and desperately hopes that despite her coming death, her boy can avoid a miserable fate.
She wants him to be raised in a real family, not an orphanage.
When she was ten, her father killed her mother, hiding the body in the forest, she said, explaining how she was orphaned.
'We found my mama's body under a pine tree, behind the cemetery.
'Police investigators said even a dog would have found it hard to find her.
'Then the police took my father away.'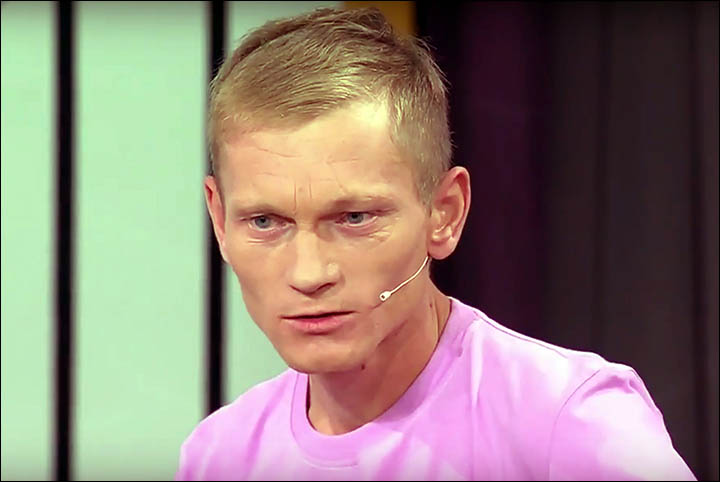 The TV show found Viktor Chernyak, Artem's missing father. Picture: Channel 1
---
Neighbour Galina said: 'Sveta (Svetlana) cries a lot now.
'She worries very much what will happen next to her Artem; he feels her so well, he knows exactly when she is unwell.
'He prefers to stay with her rather than to go and play with other children.
'I wouldn't mind taking him at all, although I have six kids of my own.
'But nobody will allow us. They will say I only want money.'
The TV show found Viktor Chernyak, Artem's missing father.
Despite him not being officially recognised as such, a DNA test for the show proved his paternity.
But he appears unsuitable to raise the child, and admitted the authorities would 'never allow' it.