A couple filmed their meeting with a beluga whale by the island of Sakhalin
One of the meetings with a beluga whale was filmed on Russky island outside Vladivostok.
A large animal swam into shallow waters and came close to several families, allowing people to stroke it on the head.
It even swam with the people when they got out of the boat.
Many wondered if such friendly behaviour meant that the whale was one of several dozen belugas earlier kept in the so-called Whale Jail, released after a long campaign in November 2019.
Several other encounters with similarly-playful beluga whales were recorded earlier this summer in Primorye, and the most recent one was filmed miles to the north from Vladivostok near the island of Sakhalin.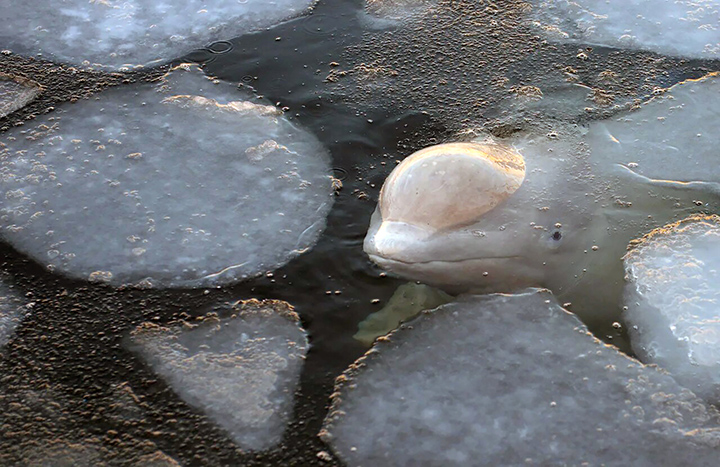 ---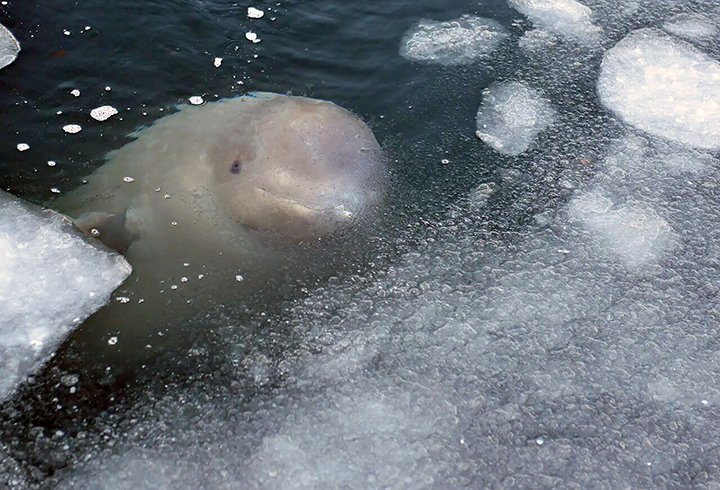 ---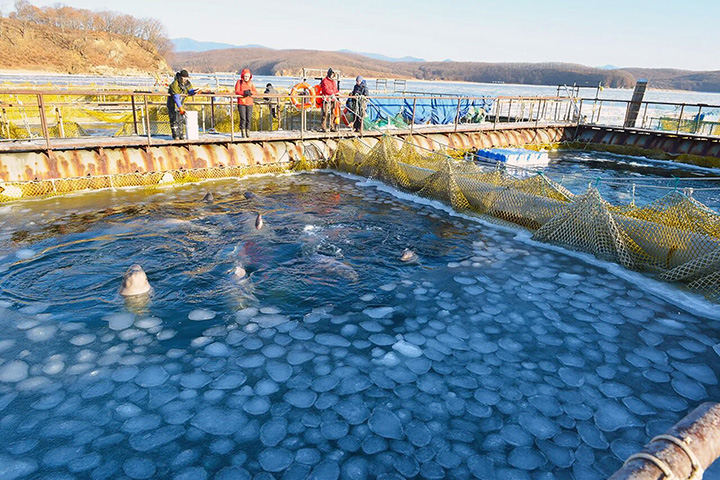 ---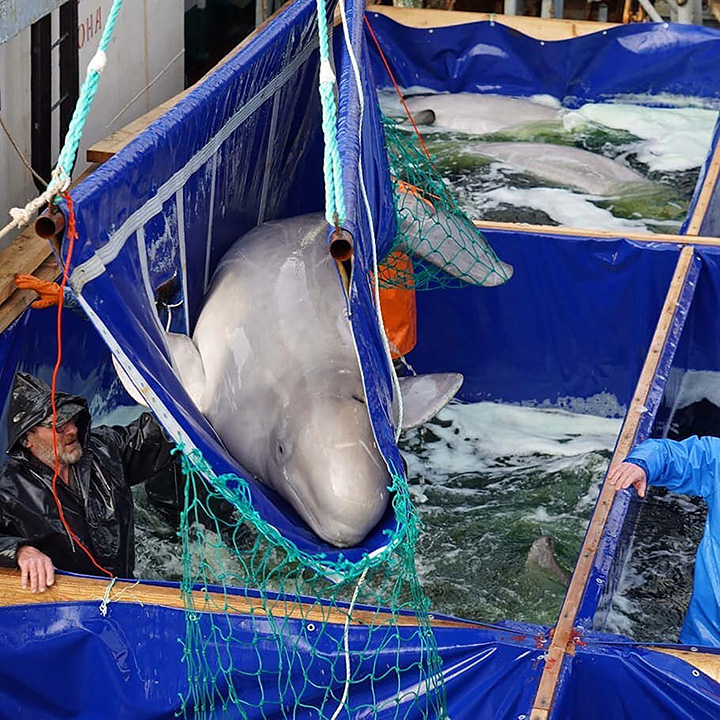 Beluga whales pictured during their time at the 'Whale Jail' and during the release in November 2019. Pictures: The Whale Sanctuary Project
---
Here a beluga whale went close to a small rubber boat, at some point even slightly rocking it by swimming right underneath.
The whale then swam around and looked like it was begging for food, coming very close a couple of times to be stroked on its head.
French oceanographic explorer Jean-Michel Cousteau and Sakhalin Environmental Watch have issued several strong warnings to residents of Primorye, asking them not to interact with the mammals.
The environmentalists urged observing beluga whales from afar, not to try and swim or sail close to them, not to attract their attention in case of whales coming close and strictly to never feed the animals.
'Friends, we all love these beluga whales. We've been fighting for their lives for more than a year.
'We saved them from Chinese parks. Now we have to save them from people's ignorance and from their natural intention to get close and to touch these magnificent animals', Jean-Michel Cousteau said.
At least two close encounters with 'smiley' and playful animals were filmed in the Far East of Russia - by Vladivostok and much further north by the island of Sakhalin