Shiveluch volcano, Kamchatka, the Far East of Russia
Some 330 grams of ash were registered per one square metre in the village.
The ash fall was 3mm thick in places.
The eruption sent ash some 12 km above sea level.
'We have enough gauze masks, we always have plenty of them in storage and at pharmacies,' said Alexander Voznikov, head of the village council.
'There are no complaints from citizens, the situation is under control.
'This is nothing new for villagers here, we are used to be living next to two large volcanoes.'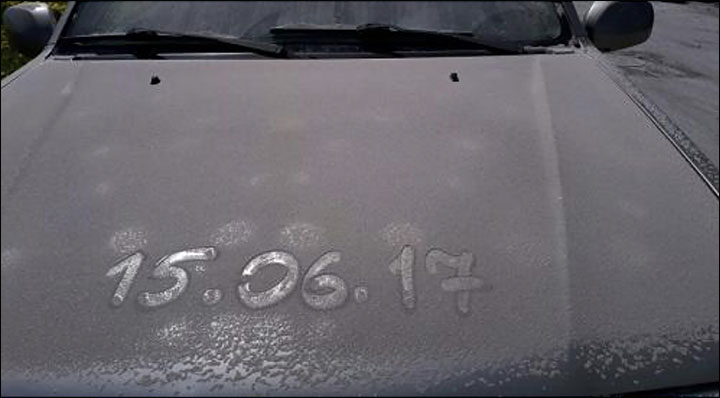 ---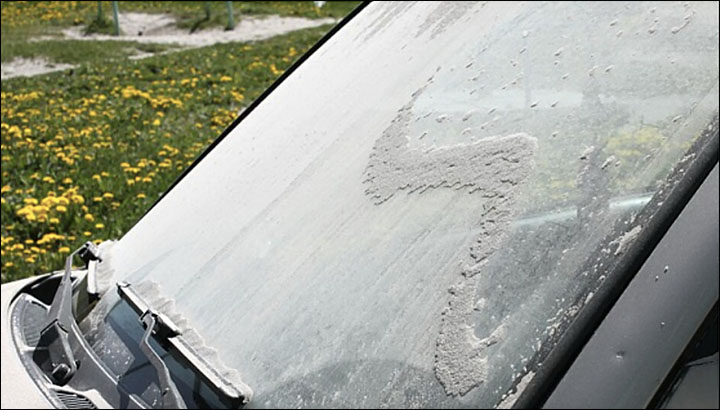 ---
---
---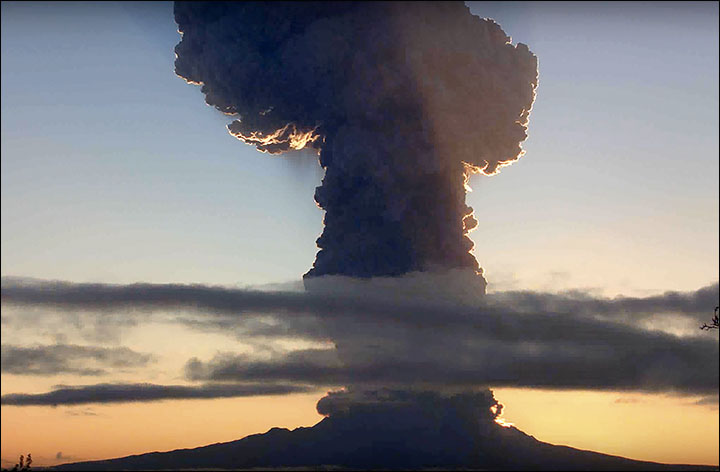 It's raining ash - volcano eruption forces children to stay indoors. Pictures: KamchatInfo
---
Resident Viktoria said: 'We're cleaning our house with a hose. A lot of ashes fell, the whole yard is grey.
'We can't let our poor dog outside. Children are sitting at home, of course.
'The particles of ash are small. They crunch on the teeth and sticks to our faces, it's a terrible feeling.'
Lyudmila, who has lived in Kluchi for ten years, said: 'People are sneezing. In the morning they wore hoodies, masks and carried umbrellas.
'Windows are shut; everything is covered with ash - gardens, grass.
Shiveluch volcano, Kamchatka
Clouds of ash might reach villages of Atlasovo, Milkovo, Ust-Kamchatsk, and Ivashka, warned experts.
Kluchi village is located 560 km from Petropavlovsk-Kamchatsky, capital of Kamchatka region in the Russian Far East.
Around 5,700 people are living in the village.
Shiveluch is the northernmost volcano in Kamchatka, some 3,283 metres above sea level and 70,000 years old.