Tolokonnikova made allegations against her jailers in Mordovia, where she complained of a threat to kill her, and forced labour of 17 hours a day. Picture: Andrei Tolokonnikov
Russian prison officials said the 24 year old had expressed the desire to stay in the TB hospital in Krasnoyarsk pending her scheduled release in March. It remains unclear why she needs hospital treatment, and whether it is related to two hunger strikes she staged in another jail.
She is not believed to be suffering from TB, even though she is in the prison wing of Krasnoyarsk's Tuberculosis Hospital No. 1.
The announcement her remaining in hospital comes amid two developments which could see her released earlier. One is her appeal to the Russian Supreme Court which has called for a review of her sentence, indicating it was inappropriate. The review also applies to fellow Pussy Riot member Maria Alyokhina, 25, currently serving her sentence in another jail.
The other is speculation that a current amnesty for inmates could see the pair freed in the near future.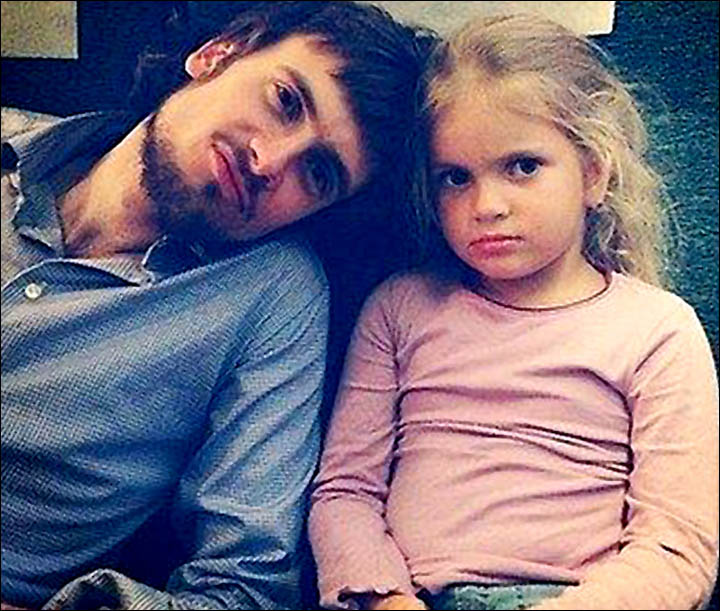 ---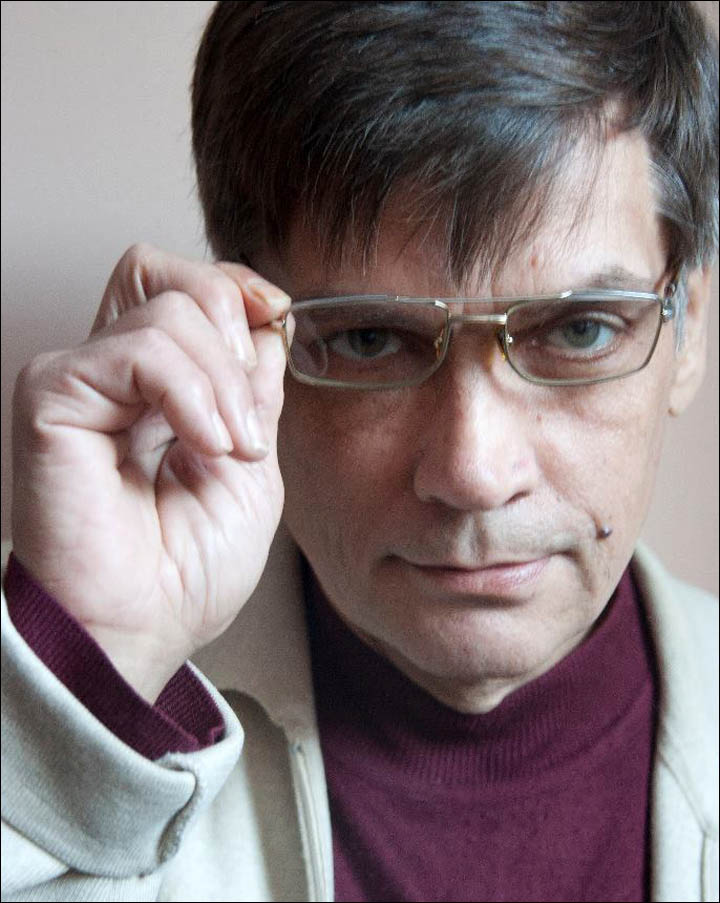 Nadezhda Tolokonnikova's husband Pyotr and daughter Gera and, below, her father Andrei. Pictures: Andrei Tolokonnikov
A Moscow court sentenced Tolokonnikova and two other Pussy Riot members to two years in a prison in August 2012 on hooliganism charges for performing a punk prayer protest against President Vladimir Putin in a Moscow cathedral. The sentence of the third participant was swiftly suspended.
Controversy surrounded Tolokonnikova after she made serious allegations against her jailers in Mordovia, where she complained of a threat to kill her, and forced labour of 17 hours a day. She staged two hunger strikes which prompted a jail switch. However, her relatives were in the dark for almost a month as she was moved to an unknown location. Eventually it was acknowledged that she had arrived at a prison hospital in Krasnoyarsk, a city four times zones east of her family and young child in Moscow.
However, she was born in Krasnoyarsk region and her grandmother lives nearby in the city.
Her father Andrei Tolokonnikov, who spoke to her on 6 December said: 'Nadezhda was a little sad today. But she is generally in a good mood, although she is suffering from a headache. Since she was placed in a tuberculosis clinic, I thought at first that she had TB, but it was not confirmed.'
His daughter 'likes it there', he said. 'The director of the hospital is a very good and positive man. I have met him.'
Her husband Petr Verzilov called the conditions of the jail hospital 'very good' which is different to the other jail where Tolokonnikova was kept before.
'She takes part in cultural life of the jail,' he said, ' in theatre and musical performances'.