Awake for the first time in 248 years. Picture: Igor Shpilenok
The eruption is believed to be the first since 1769, and tourist organisations have been warned not to venture towards the 2,156 metre high volcano.
It is on Russia's famed Land of Fire and Ice, the Kamchatka peninsula, in the extreme east of the country.
A source at the Kamchatka Volcanic Eruption Response Team (KVERT) told IA Kamchatka: 'Currently, the eruption of the volcano continues. The ash plume was recorded today at about 9 am.
'The propagation zone is about 255 km in the direction of Cape Lopatka.
'The trail passes south of Shumshu Island in the Kuril Island chain.
'There are no settlements on the way.'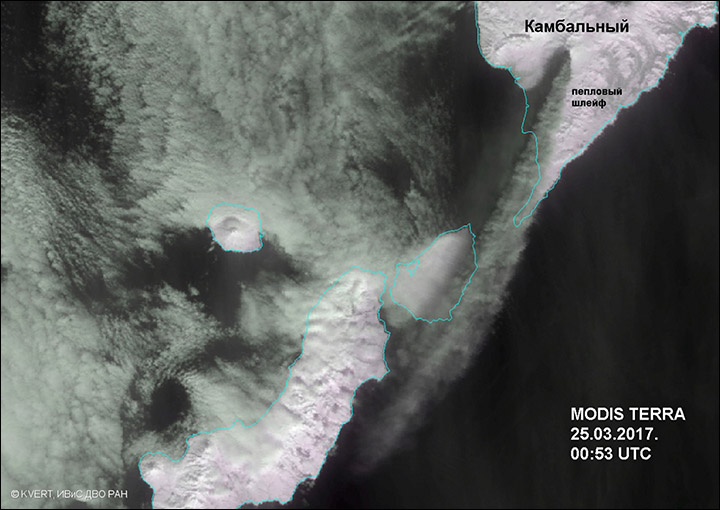 ---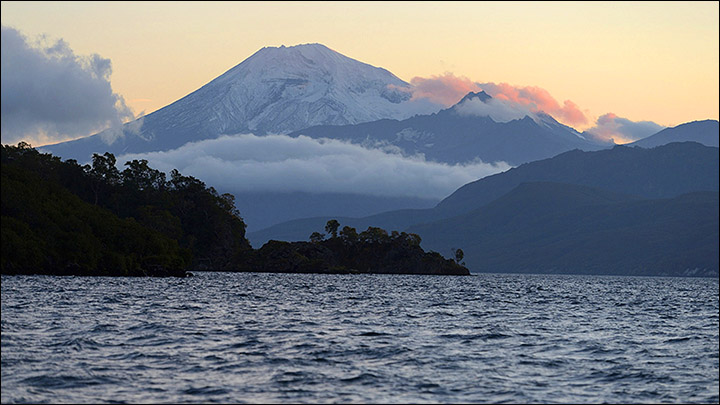 ---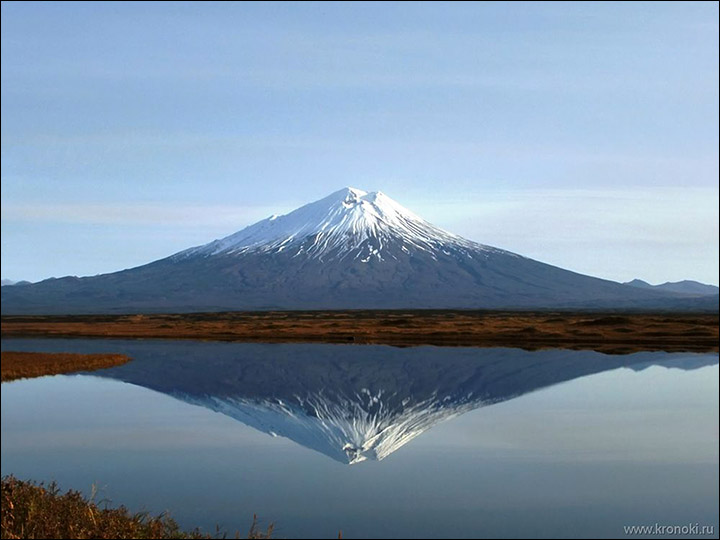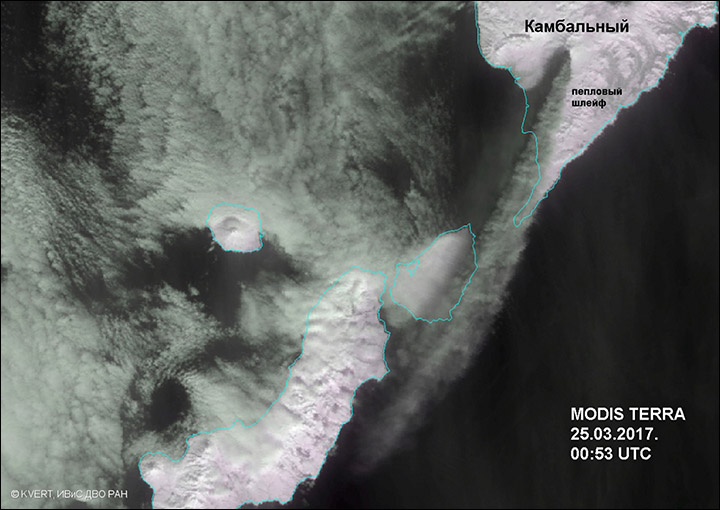 Ash emission up to 6-8 km can happen any time. Pictures: Igor Shpilenok, KVERT, Kronotsky Park
---
The eruption was assigned the orange code for aviation danger.
Kambalny volcano (Kambalnaya Sopka) is located in the South Kamchatka volcanic zone in the south of the Kambalny volcanic ridge, southwest of the Kurilsky lake, in the sources of the Kambalnaya River.
Ash emissions up to 6-8 km can happen any time, say the experts.
The nearest settlement is Ozernovsky in Ust-Bolsheretsky district, some 77 km from Kambalny.
It is believed to have last erupted 248 years during the reign of Catherine II.
Kambalny volcano (Kambalnaya Sopka) is located in the South Kamchatka volcanic zone in the south of the Kambalny volcanic ridge. Pictures below: Igor Shpilenok, The Siberian Times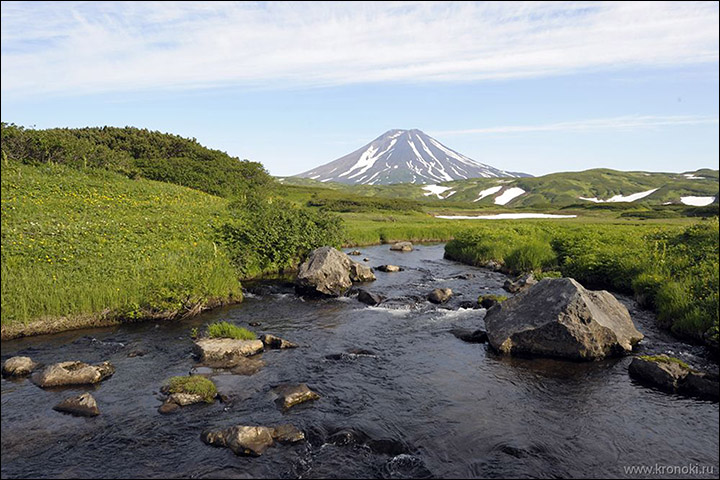 ---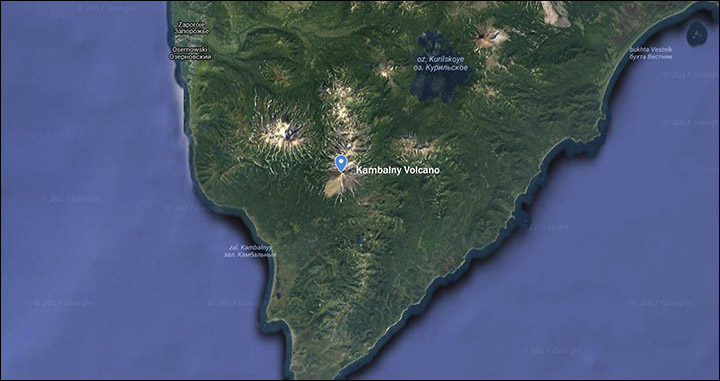 ---