Nikita aims to complete the ride alone with just one other Yakut horse to carry basic provision and belongings. He will start riding in winter 2020. Picture: Nikita Gretsi
Nikita Gretsi quit job and used all his saving to finance what to many would seem an impossible, exhausting and scary trip from one end of Eurasia to the other.
In a few months from now, the former restaurant manager in Welwyn Garden City, Hertfordshire will be saddling a cold-resistant Yakut horse in the icy city of Magadan on the Sea of Okhotsk.
His journey will begin on the link connecting Magadan region and Yakutia, built in Soviet times by GULAG prisoners and known as The Road of Bones in memory of those who perished in its construction.
Nikita's first destination on the 14,100km (8,761mile) journey will be Oymyakon in Yakutia, the coldest permanently inhabited settlement on Earth.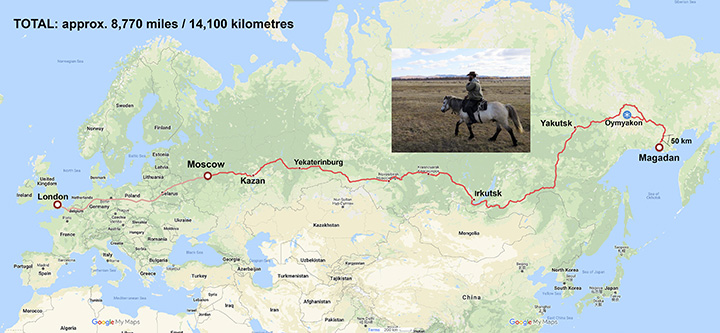 ---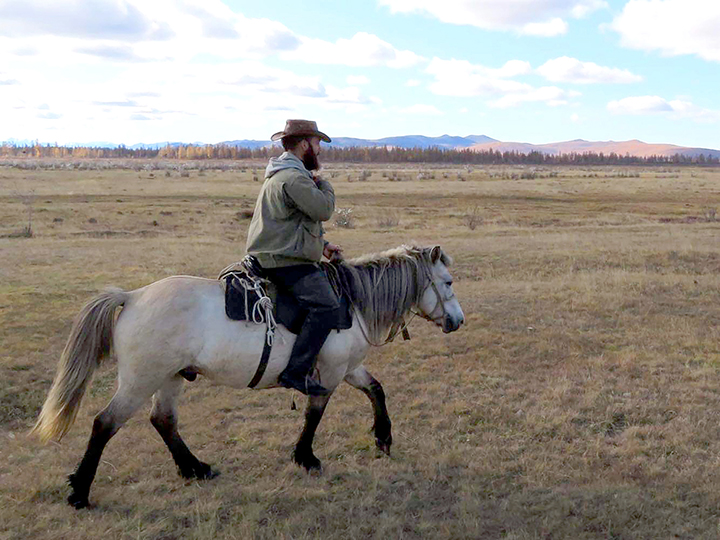 ---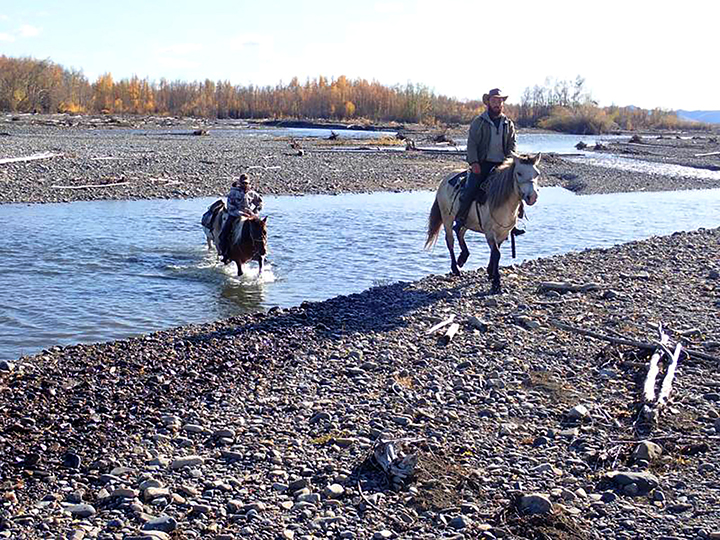 ---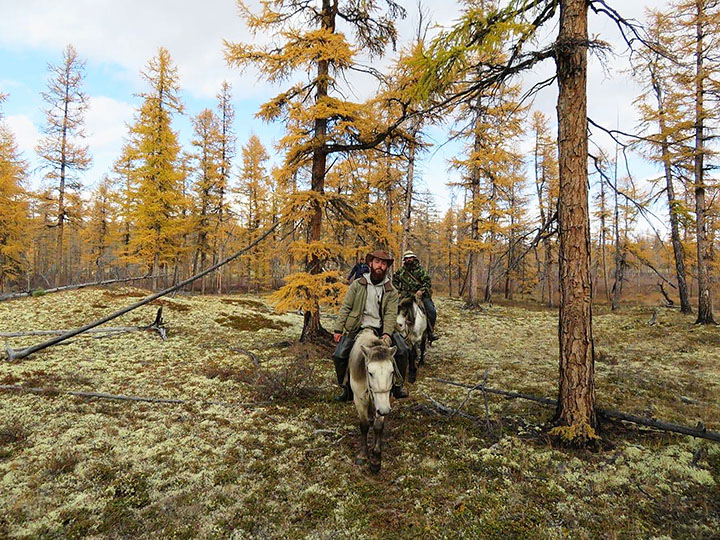 ---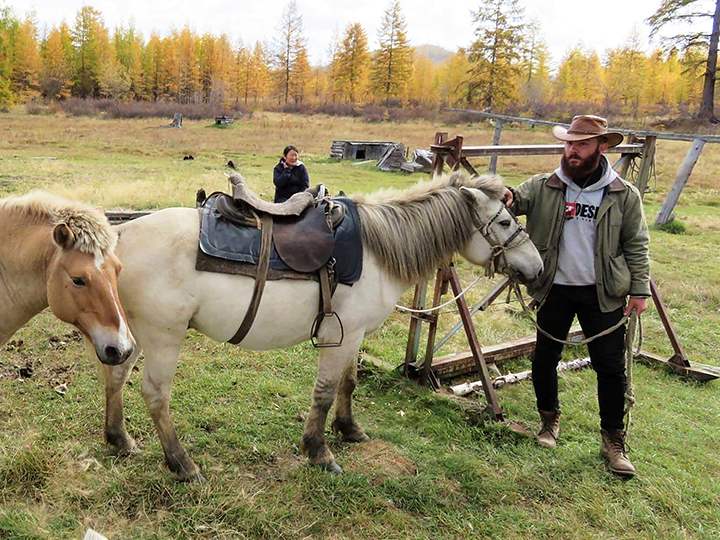 Nikita Gretsi pictured in Yakutia with friends. Pictures: Nikita Gretsi
---
The next major stopover is planned to be Yakutsk, known as Russia's capital of diamonds and permafrost.
Nikita aims to complete the ride alone with just one other Yakut horse to carry basic provision and belongings.
He will start riding in winter 2020, with no firm deadline as to when exactly he reaches London.
He plans to be on the road for approximately two years.
'I invested everything I had into this idea, there is no way I can retreat now. I will have to keep walking step by step even if the journey will become extremely scary and complicated', Nikita said.
There will be ten time zones to experience as rides west, with sights like the world's deepest lake, Baikal, the stunning Altai, Sayan and Ural mountains, and cities from charming old Irkutsk, Krasnoyarsk on the Yenisei River, busy and bustling Novosibirsk, Yekaterinburg in the Urals, Kazan, and of course Moscow.
Then it will be only a small matter of 2,900 kilometres to go to London - or 1,800 miles.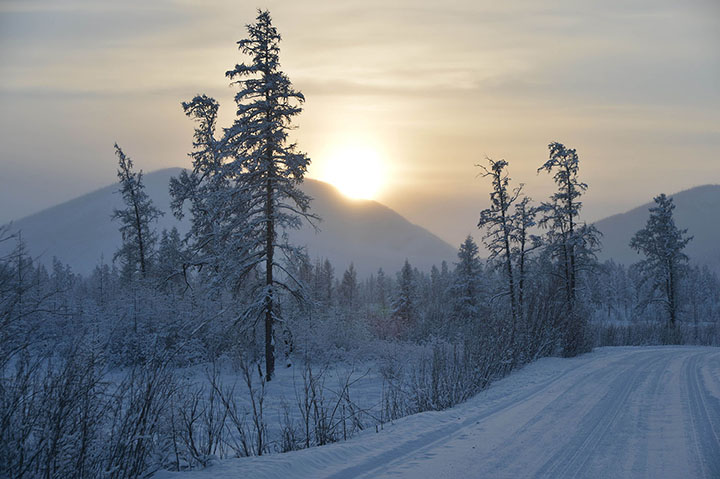 ---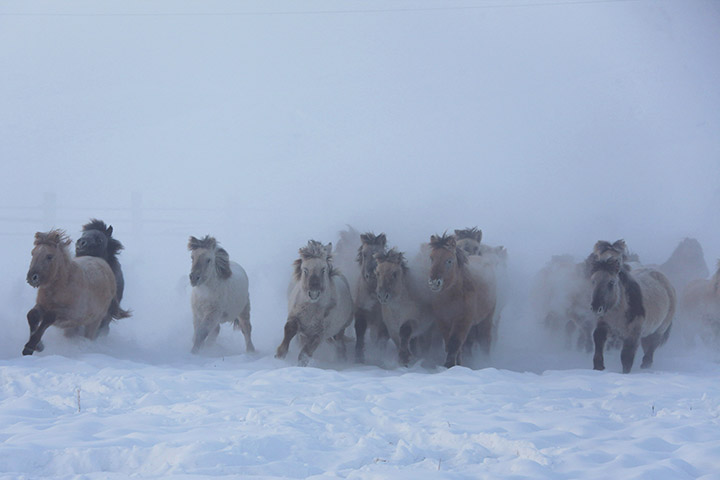 ---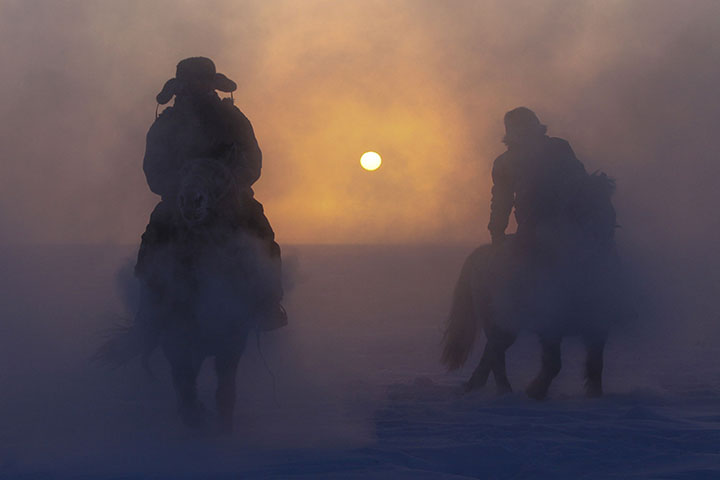 ---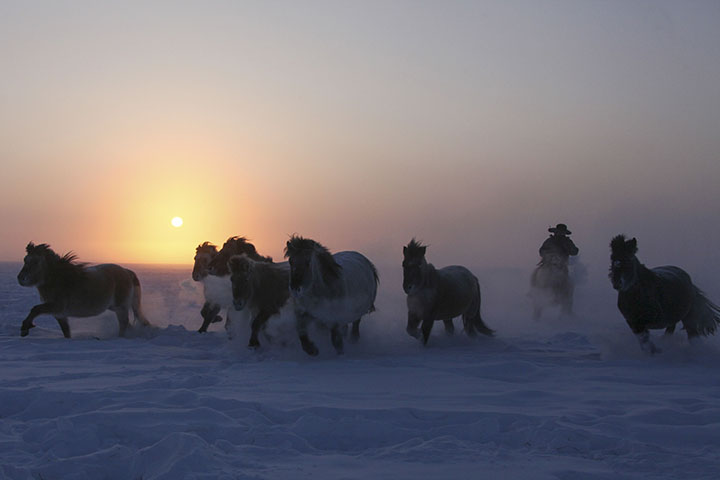 ---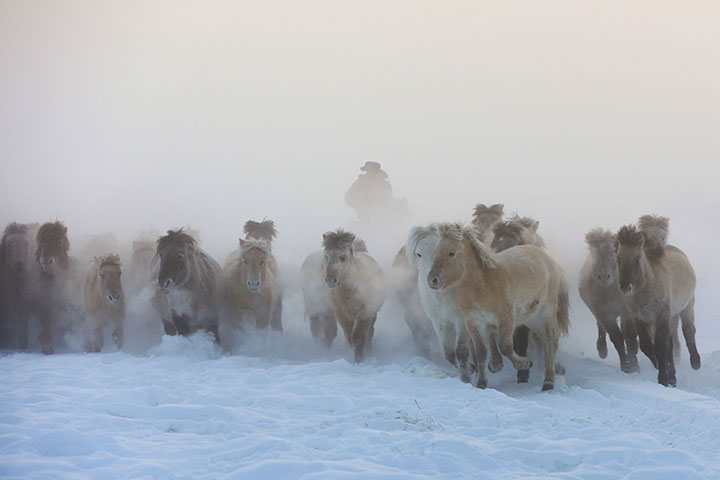 Small and sturdy, Yakut horses are unique in living unsheltered at temperatures reaching as low as -60C. Pictures: Maria Vasilyeva
---
Right now Nikita is in Yakutia, picking up and testing some of the best local horses.
'Yakut horses are unique. They are incredibly strong, like little tanks. Only Yakut horses can live in such extreme conditions, and not just survive but thrive', Nikita said.
He is helped locally by Egor Makarov, a passionate and knowledgeable expert in Yakut horses who got inspired by Nikita's idea and offered his knowhow.
From British side it's the founder of The Long Riders' Guild CuChullaine O'Reilly who advises Nikita on how best to prepare for the epic journey.
Nikita was born in Estonia to parents who each spoke a bit of Russian, and even thought the family moved to England when he was seven his command of Russian is good.
So far, he found the country to be hospitable, warm and inviting.
'I was surprised because people here treated me as one of their family. The country is full of beautiful landscapes, real nature and remarkable people', he said.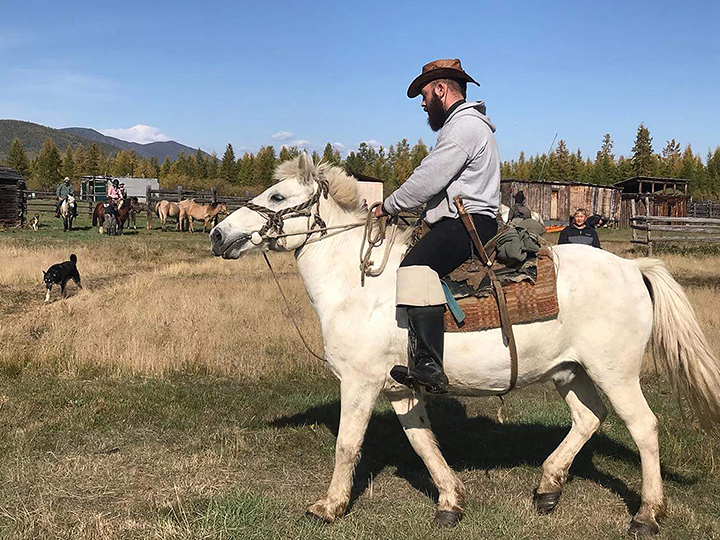 ---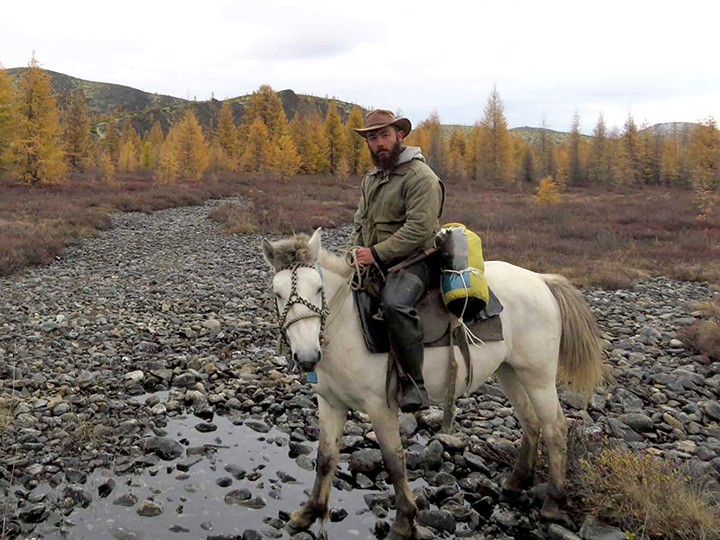 ---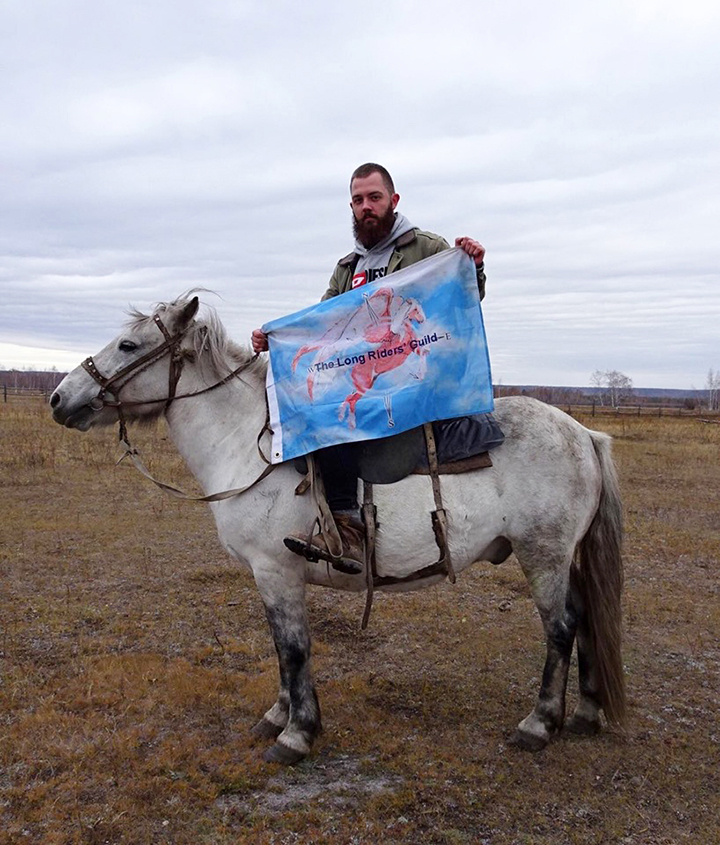 A once-in-a-lifetime-journey would see Nikita riding from one of Eurasia to another. Pictures: Nikita Gretsi
---
The coldest temperature Nikita and his horses are likely to experience will be bone-chilling minus 60C as they ride through winter in Yakutia, with the hottest varying between plus 35 and 40C.
Is he nervous about such extremes? Yes of course.
Will thoughts of this and other unknown dangers on his way stop him from attempting the ride? Unlikely.
'Do what scares you in life. I think a lot of people are afraid of fear itself. Once you accept that it's normal to feel fear, you just have to confront it and go on regardless and there won't be much that will stop you achieving goals. I'm no superhuman, I too feel fear as we all do - I just refuse to let it stop me', he explained.
Small and sturdy, the Yakut horses can survive without shelter temperatures as low as -70C (-94F), grazing on vegetation under deep snow.
Yakut, or Yakutian horses is a native breed to the Republic of Sakha (Yakutia), known for its adaptation to extremely cold local climate.
READ MORE: How do reindeer and Yakut horses cope with the harsh Siberian winter? They are 'eternally tipsy'
Scientists find how the animals produce ethanol in winter as an anti-freeze giving them the survival spirit.