A powerful cyclone hit Vladivostok and Khabarovsk. Picture: Anton Balashov
The roads in our Pacific capital turned into a vast skating rink after lethal ice fell on the roads. At a hilly crossroads in the city, it even seems locals were on standby to watch and film the latest mayhem as drivers skated, slithered and smashed into other vehicles one after another, as our video compilation shows.
While Russian cities are normally the best in the world at clearing roads after heavy snow, the undulating cityscape in Vladivostok has always posed problems.
A powerful cyclone hit the city on 1 December, with spectacular results as pictures show.
Anton Balashov, a journalist with PrimaMedia in Primorye Territory said: 'The number of car accidents in Vladivostok snowballed. The snow did not spare even the snowploughs and clearing equipment. The first days of winter brought a whole range of weather events: rain, snow, blizzards and ice, snow drifts and strong wind.
'In the afternoon, when the snow was almost over, Vladivostok roads gradually began to turn into a skating rink. On Churkina and Tikhaya streets road services did not remove the snow in time, and didn't sprinkle the roads with mixture of sand and salt. It meant that people could not walk or drive in these areas.
'Taxi companies refused to take orders from these districts of the city'.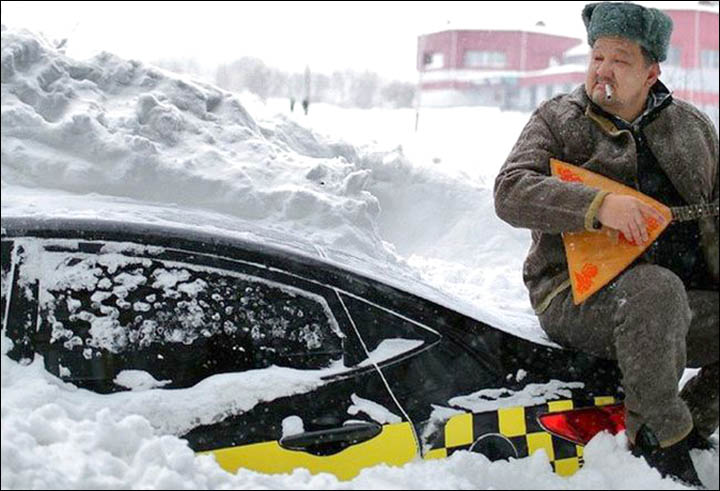 ---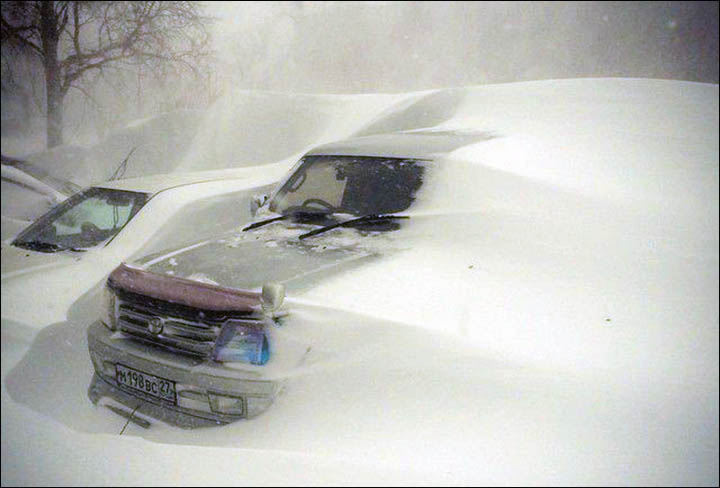 ---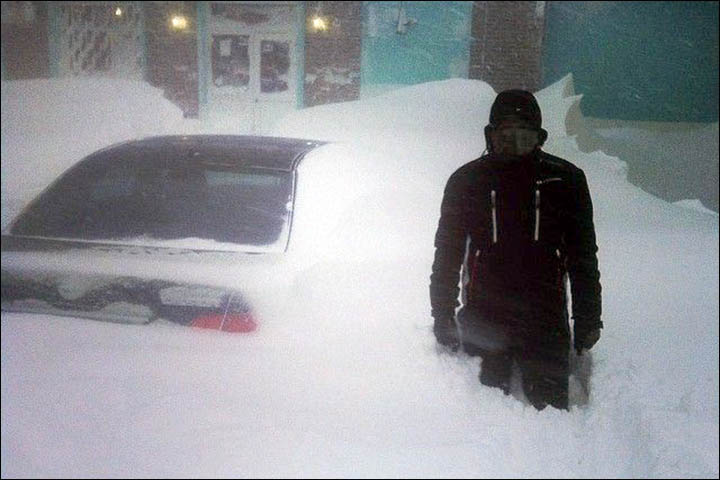 ---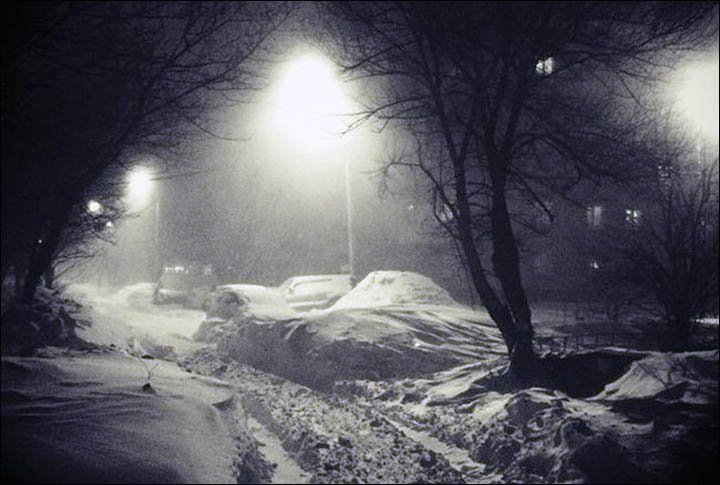 ---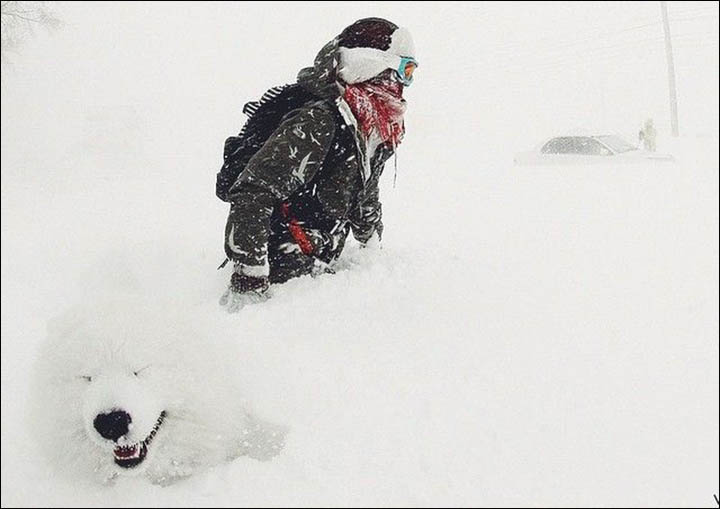 ---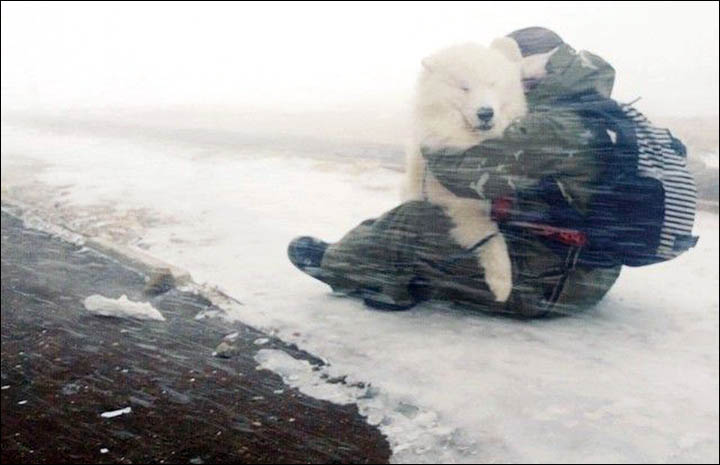 The roads in our Pacific capital turned into a vast skating rink. Pictures: Anton Balashov, fishki.net
---
'Some residents of these areas did not despair and changed their cars for skates; two people were filmed by a dash cam, gliding down Sakhalinskaya Street.
Elsewhere, 20,000 were left without power in Khabarovsk, with a state of emergency in the city. The same applied in 11 districts of Amur region.
Across the Russian Far East, many schools were closed.