Siberian tiger walking in the wild caught on photo-traps. Picture: Russian Geographical Society
The tiger was one of three released into the wild by the Russian president in June, but in October it was reported he had swum across the Amur River in search of food in China.
Then followed allegations - later denied - that the Siberian tiger had raided a henhouse and was in danger of being shot by angry farmers.
The news of Kuzya's return to Russia was reported by the the official Xinhua news agency. Experts predicted he would soon be back to China.
'Kuzya is very likely to visit China again as it marked the areas he visited with his urine, designating his 'territory',' explained Zhang Minghai, vice director of the Feline Research Centre at China's State Forestry Administration.
Zhang added that China 'has a sound forest ecosystem and plenty of food' - although Xinhua noted that the tiger 'never ate domestic animals' during his two-month visit.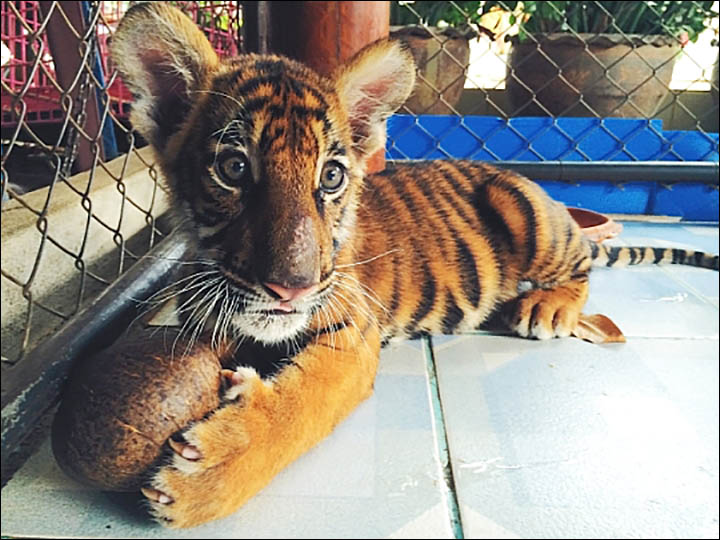 ---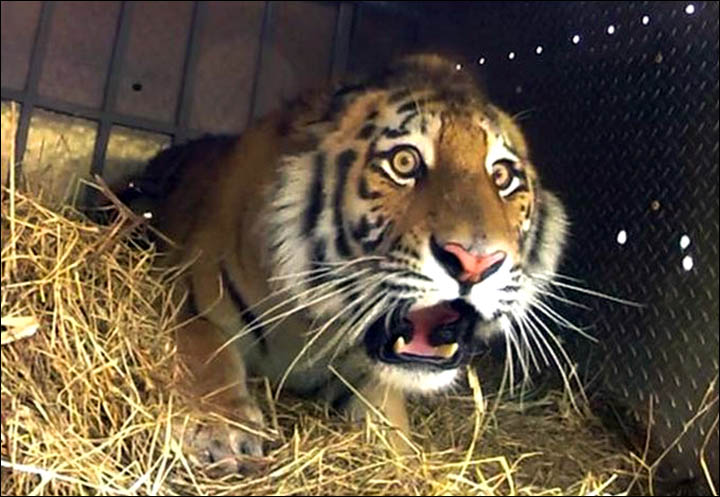 Kuzya as a cub and pictured moments before release into the wild. Pictures: Deita, 'Tiger' inspection
Concern over Kuzya's fate prompted diplomatic contacts between the two countries to ensure his safety as far as possible. Kuzya was one of five orphaned tigers found and cared for by wildlife officials in the Far East of Russia.
After being trained how to hunt, they were released into the wild.
Kuzya's brother Ustin - not released by Putin - also ventured into Chinese territory last month. He was accused of killing 15 goats in a remote village.