'Stop destroying us'. Picture: globalsib.ru
A picket by viewers drew more than 4,000 supporters as the temperature stood at around minus 16C, said TV2's director-general Arkadiy Mayofis.
'The mayor's office banned us from holding a rally, this is a picket,' he told Echo of Moscow radio. 'That is to say, one cannot use any kind of loudspeakers. Therefore, people simply holding placards, or without placards, are coming here, standing and having conversations.'
He added: 'Many people are wearing stickers on their chests, or small placards reading 'I support TV2'. As regards larger placards, I can see some reading 'Must not be closed, keep it', 'TV2 is our mind, honour and conscience'.'
Regulator Roskomnadzor had earlier approved TV2 continuing to broadcast until 2025. But now sources at the channel say Roskomnadzor say this was 'a mistake, a computer glitch'.
Mayofis added: 'We have generations of people who were toddlers when we began broadcasting. Stop destroying us - because it it not about crushing a company, is it about destroying a part of the city. We therefore don't beg the Governor for help - we think that he must help us. He and the businessmen we helped, thousands of people of Tomsk whose stories we showed.'
He admitted TV2 needled the authorities 'but this is what media is all about. And if you don't like us for that, at least respect us'.
We are preparing ourselves for receiving some document in which they refuse to renew our licence. We will contest it', said editor in chief Viktor Muchnik.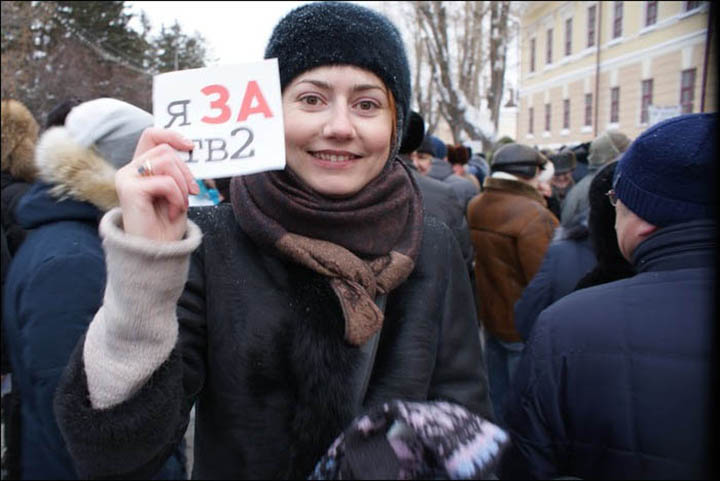 ---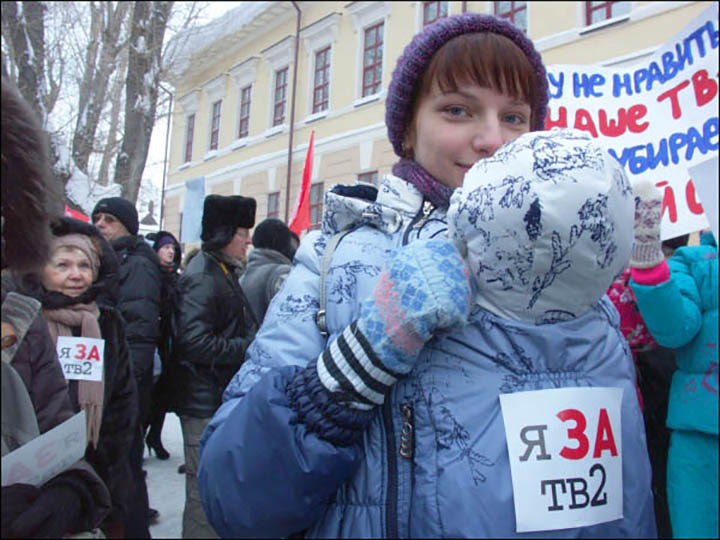 ---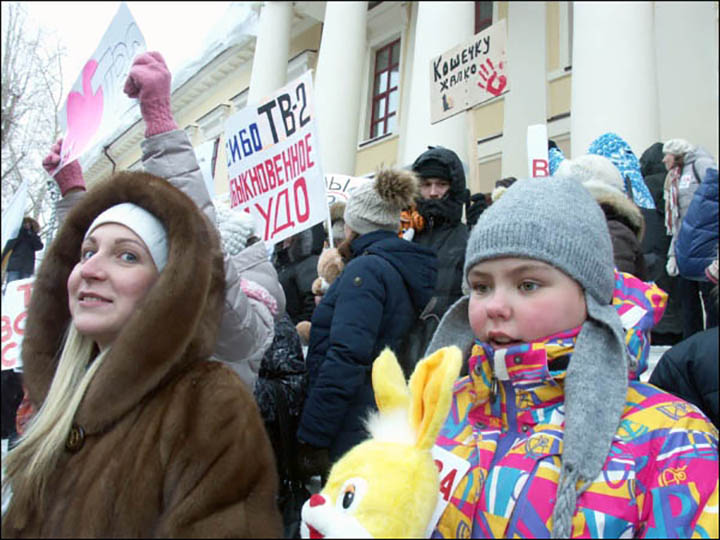 ---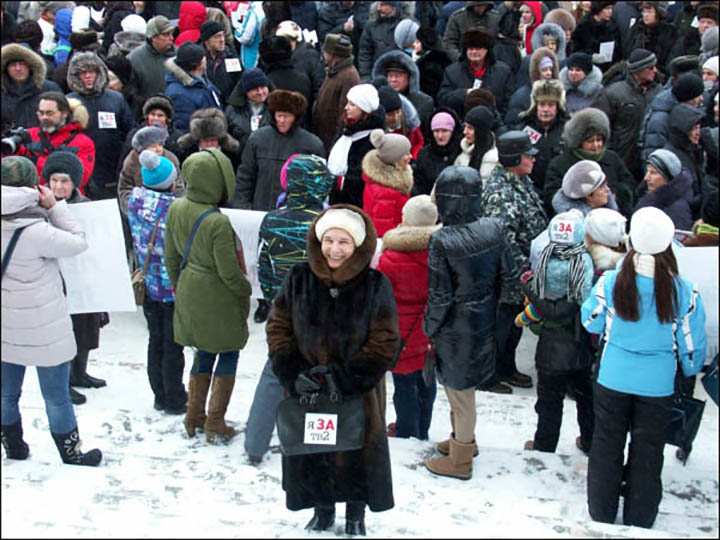 ---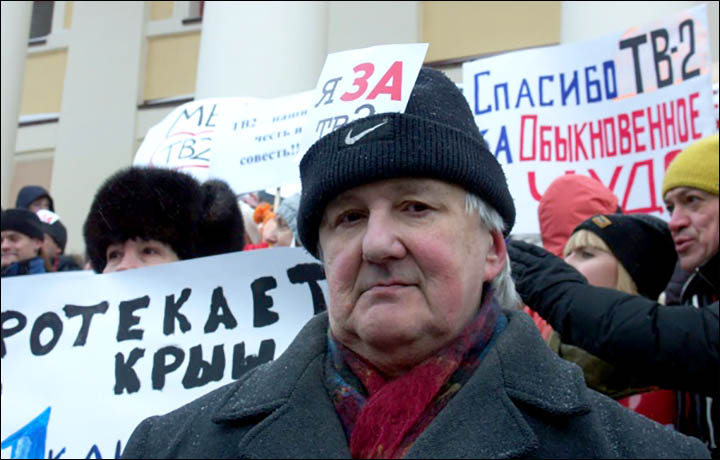 ---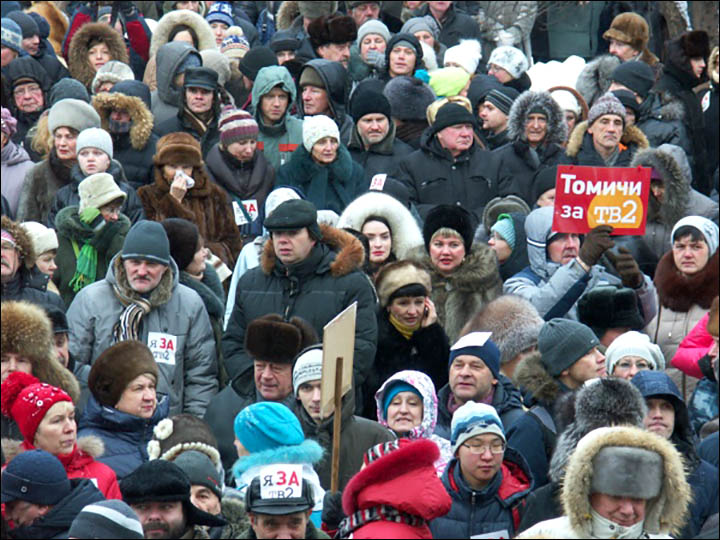 'We have generations of people who were toddlers when we began broadcasting'. Picture: globalsib.ru, Melanie Bachina
---
Roskomnadzor spokesman Vadim Ampelonskiy told Interfax that the watchdog did not know about any computer glitch, resulting in TV2 receiving an order for renewing its licence.
'A decision has not yet been taken on renewing the TV company TV2's licence,' he said. 'The issue will be decided at the end of January or the beginning of February'.
Tomsk mayor Ivan Klein told the channel that 'the participants of the conflict must stop mutual insults and accusations and start negotiations'.
Regional governor Sergey Zhvachkin said TV2 must solve its problems by using 'legal instruments'.
Set up 23 years ago following the collapse of the Soviet Union, the station has been told by the Tomsk Regional Transmitting Centre it will not be allowed to broadcast after January. Some 300 jobs are at stake if the channel is forced to close.
The Russian Union of Journalists reported that they are requesting answers from General Prosecutors' office and Federal Antimonopoly Service on the decision to terminate - unilaterally and without explaining the reasons - the TV2 contract.