Intoxicated - one of the 'spice' victims in Siberia. Picture: SITV
He signed a resolution to blacklist the components of the lethal drug after concern over the acute impact of the designer drug in Khanty-Mansi Autonomous Region along with other places in Russia.
'Cases of poisoning with this synthetic drug were registered. Some of them were lethal,' said the government website in announcing the ban.
The Siberian Times reported in September on the terrifying impact of the deadly designer drug, known as 'spice' or 'bath salts'.
One young man covered in blood, clutching a knife, threatened to throw himself from a window, before being talked down by neighbours. Others crashed cars, violently attacked neighbours, or suffered seizures in which their hearts and brains stop functioning. Dozens were hospitalised in Surgut, where journalists identified three graves - all male and aged around 30 - related to the epidemic.
The youngest to die was 18.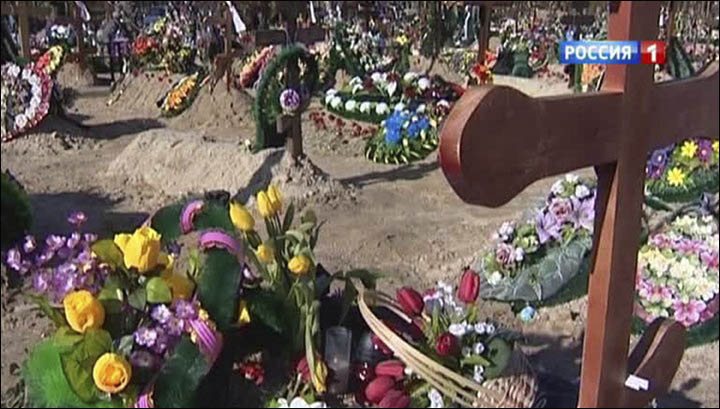 'Victims in Surgut had bought the killer drug online for $39 a hit, it was reported'. Picture: Rossiya1 TV
---
Andrei Novikov, head physician at the clinic, said: 'As a rule, they are brought in unconscious or seriously agitated. They can thrash about the ambulance or hospital emergency room. They feel that they are being persecuted.'
Symptoms included fear, anxiety, enlarged pupils, unsteadiness, and hallucinations. Some victims fell into a coma. Victims in Surgut had bought the killer drug online for $39 a hit, it was reported. The government said there were also serious outbreaks elsewhere in Russia, notably Kirov, Vladimir, Orenburg, and Smolensk.
Inga Snatkina, spokeswoman for the regional prosecutor, said: 'The dead people bought the 'designer drug' in Surgut via an internet shop. At the moment we are trying to find out how it was delivered to them. Besides shutting down the website where the drugs are being sold, we will hold the owners responsible, but it will be hard to find them.'
She said: 'The number of people who died of the designer drug of unknown origin reached 7, and 180 were poisoned'. According to the Federal Drug Control Agency, this substance is an absolutely new designer drug made from two components'.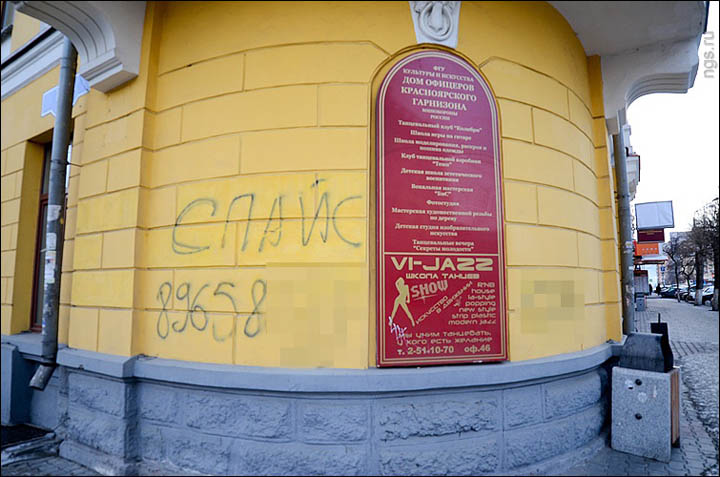 ---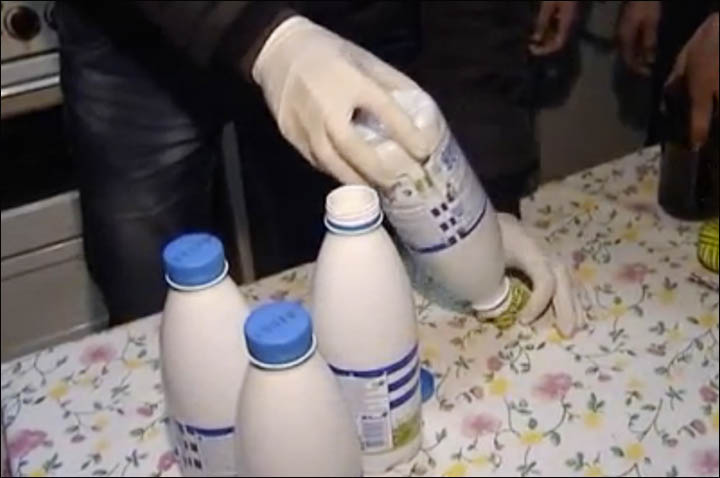 ---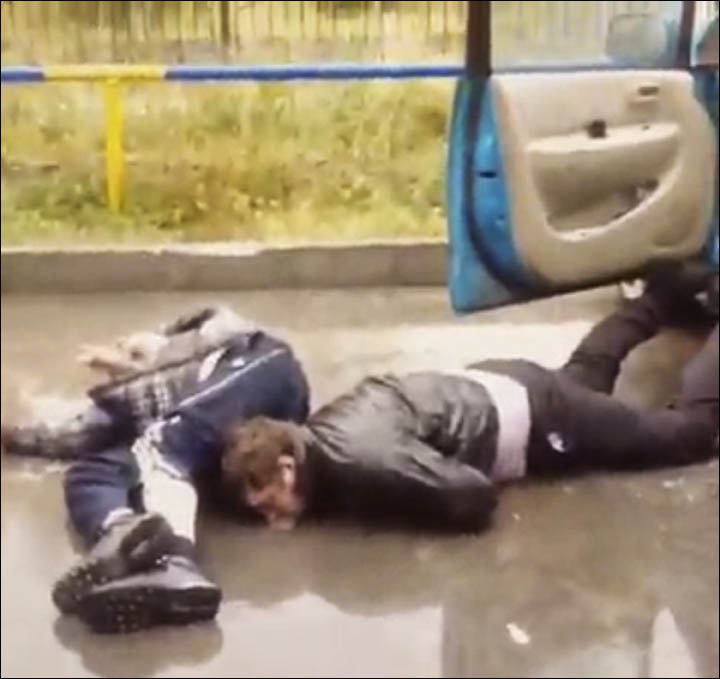 'Spice' ad on the walls of apartment block in Krasnoyarsk, drugs hidden inside milk bottles and intoxicated people. Pictures: ngs.ru, SITV
Andrey Chernikov, head of the Federal Drug Control Service in Khanty-Mansiysk Autonomous Region, said: 'It is possible that it is one and the same criminal group, maybe even organised criminal association, which sells a variety of drugs.'
Vladimir Zuenok, investigator from the regional Investigative Committee, said: 'We are interrogating the victims. As they say, they bought the smoking substances on the internet. All of them felt dizziness and weakness.'
Police say there were about 20 internet drug dealers in Surgut.
The city is some 2,100 km east of Moscow.