'This is about us defending our independence, our sovereignty and the right to exist'. Picture: Kremlin.ru
Vladimir Putin today hit back at Western sanctions over the Ukraine crisis, claiming the real motive was a hidden agenda to threaten the country's integrity and independence. In defiant remarks during his year-end press conference, the Russian president claimed the dream of influential voices in the West was to remove Sibera's vast mineral riches from the Kremlin.
'We have more than once heard from almost official figures that it is not fair that the whole of Siberia with all its immeasurable riches belongs to Russia, it is not fair,' he said. 'To snatch, to grab Texas from Mexico is fair. Whereas the fact that we are behaving as masters on our own land is not fair.'
Asked by Channel One correspondent Anton Vernitskiy whether the rouble turmoil and economic strains was 'a reckoning for Crimea', he replied: 'No, it is not a reckoning for Crimea. 'It is a reckoning, or rather, it is a payment, for our natural desire to preserve ourselves as a nation, as a civilization, as a state.'
When the Berlin Wall fell and the Soviet Union broke up, Russia 'absolutely opened up to' its Western partners. 'What did we see in return? A direct and full support of terrorism in the North Caucasus.'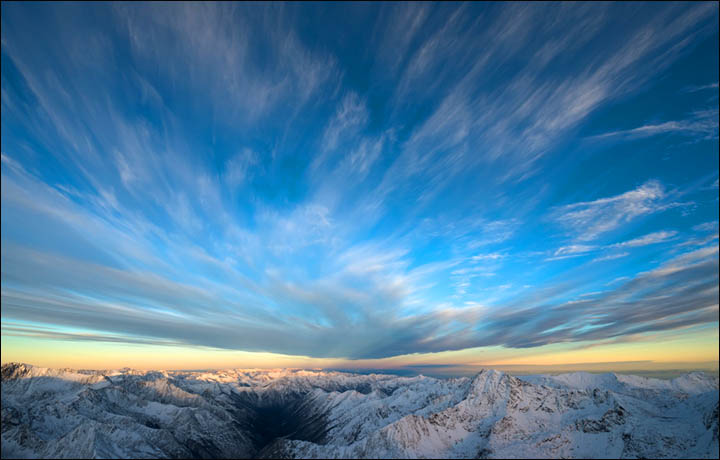 Khamar-Daban natural reserve, Siberia. Picture: Alexey Bezrukov
---
More recently, the country faced 'unprecedented and clearly coordinated attempts to discredit' Russia's preparations for the Sochi Olympics and the Games themselves.
'In any issue, no matter what we do, we always encounter problems, opposition and a fight against us,' he said. 'Once they have pulled out its teeth and claws, there will no longer be any use for the bear. It will be stuffed and that's it.
'So this is not about Crimea. This is about us defending our independence, our sovereignty and the right to exist. This is what we all should realize.'
Vladimir Putin claimed Western sanctions accounted for around 25-30 per cent of the problems Russia was experiencing, including in the economy.
'Do we want to preserve ourselves, to fight and, incidentally, to use this opportunity to improve the structure of our economy, to become more independent, to get through it? Or do we want our hide to be hung on a wall? This is the choice we face and Crimea has nothing to do with it.'
Putin made clear Russia was now focusing on its Asian face. Demand for energy is growing in China, India, Japan and South Korean he said.
'The Pacific Rim is developing faster than other parts of the world. In the energy sector, demand for energy sources in China, India, Japan and South Korea are growing by leaps and bounds. There everything is developing faster than in other regions. Why should we ignore it?'
Gas giants Gazprom and China's CNPC signed a deal on Siberian gas supplies via the 'eastern route' on 9 November.
Another agreement will see gas supplied by a 'western route' via the Altai Mountains.