Caught on camera a handful of times anywhere in the world, including in Pakistan, Iran and Nepal. PIcture: Saylyugem National Park
Stunning images of an extremely rare and secretive cat have been taken for the first time in Siberia by staff at a new national park. The Manul, which looks similar to an overgrown tabby cat but is threatened with extinction, was spotted lurking beneath a rock in the snowy Altai Mountains.
With dumpy little legs and a big dense body it is considered the clumsiest member of the feline family because it often prefers not to run away from danger but simply hide. Also referred to as a Pallas Cat, because of this elusive nature the photographers were extremely fortunate to snap pictures within the Saylyugem National park.
Indeed, they have only ever been caught on camera a handful of times anywhere in the world, including in Pakistan, Iran and Nepal. Now park directors are hoping the new images will inspire animal lovers to travel to the Siberian region and see them living in the wild.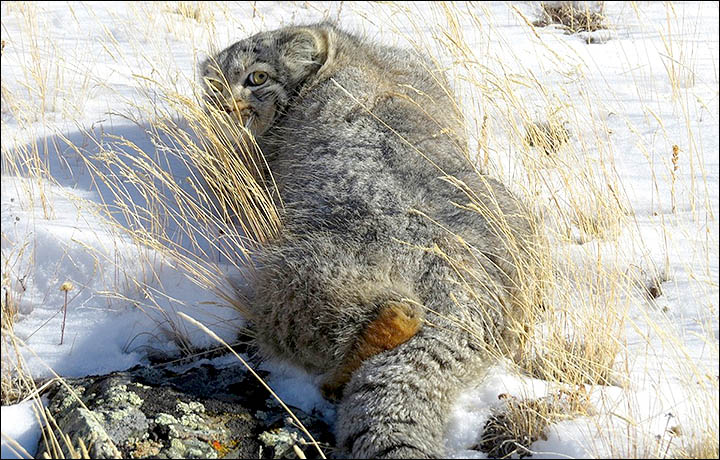 ---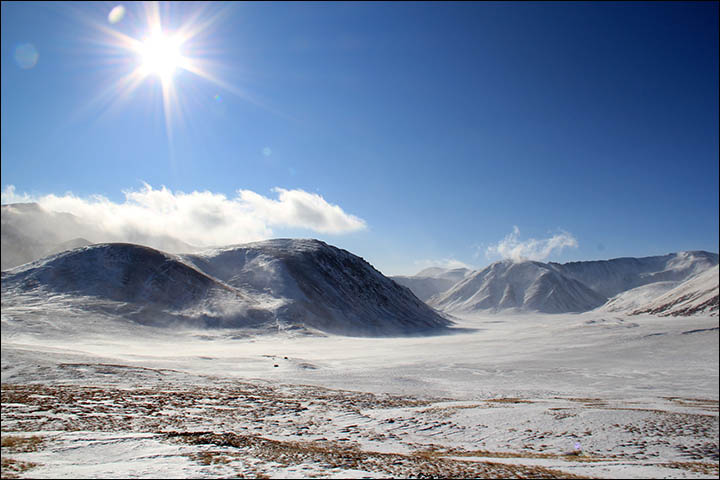 ---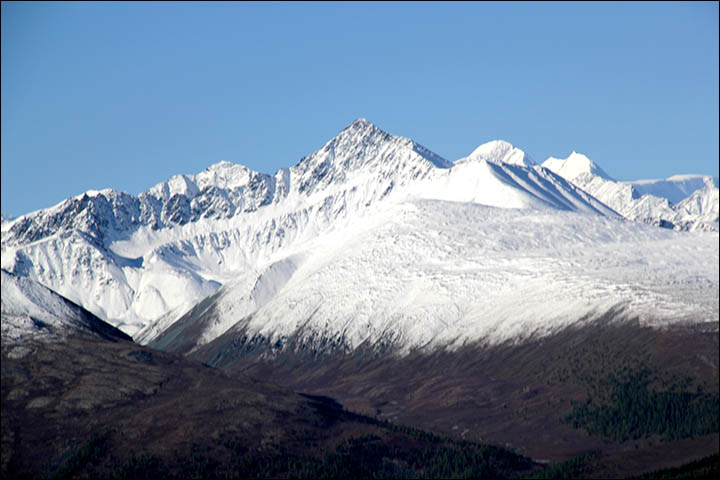 Manul (a Pallas cat) pictured in Siberia. Pictures here and below: Saylyugem National Park
---
The Pallas cat, which is about the same size as a domestic pet, was named after the German naturalist Peter Pallas, who first discovered them in 1776. It is an unusual-looking animal and has a shorted, almost monkey-like, flat face and its pupils are circular.
It has been affected by hunting and a decline in their natural environment, and the International Union for the Conservation of Nature classified it as "near threatened" in 2002. In Mongolia alone there are almost 1,000 hunters who kill the cat for its fur and medicinal purposes.
The Saylyugem National park was only created in 2010 to help protect the wildlife living in the shadow of the Altai range, particularly the snow leopard and argali mountain sheep. It stretches to a total area of 118,380 hectares and is divided into three separate areas with different protection remits.
According to the park's director, Alexander Chaika, the creation of the reserve was essential because hunters killed more than 10 snow leopards alone in the Argut river valley in the 1990s. Their hides were sold as were parts of their bodies for eastern-style medicine.
Until the park was created, rangers had no way of protecting the area from poachers. It is open for tourists to visit and explore the animals in the wild, as well as get an understanding of the unique peoples and cultures of the region, where the border of Russia meets China, Mongolia and Kazakhstan.
Foreign visitors are welcome, although they do have to obtain a special visa and additional visitor documents since the region is close to the State borders.
Treasures of Siberia: a snow leopard and a summer view of the Saylyugem National Park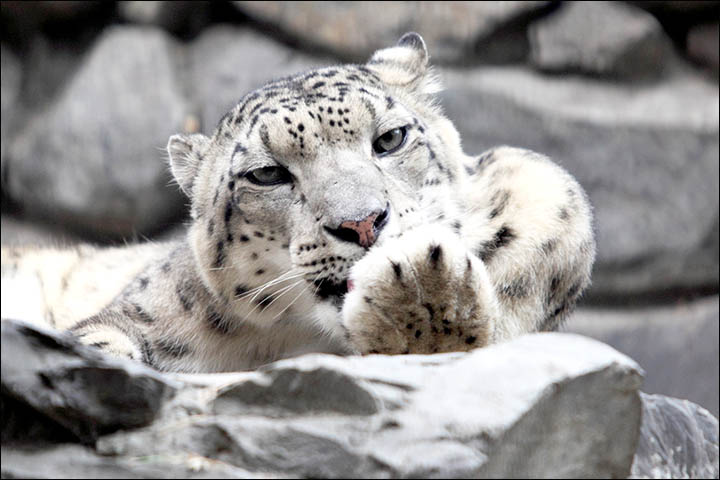 ---