Mr Tsygankov's online updates are being closely monitored by bailiffs. Picture: Vyacheslav Tsygankov
His online tales about his adventures around the world have attracted thousands of Internet followers. But Vyacheslav Tsygankov's webpage is no ordinary travel blog, and among those hanging off his every word are his ex-wife and court bailiffs.
For the Siberian man is on the run and is trying to get as far away from his homeland as possible to avoid paying back loan debts and 150,000 roubles (£1,890/$2,945) in unpaid alimony. The Federal Court Bailiff Service in Krasnoyarsk has warned him that unless he voluntarily returns home he faces the prospect of criminal prosecution and a jail sentence.
But, undeterred by the threats, Mr Tsygankov is carrying on his global travels and continues to post blogs on his page and on social media about his far-flung adventures. His most recent news has come from Morocco, where he is seen sporting sunglasses in the warm African sun. And, posting an image of himself painting a wall on Sunday, he has thanked the many people who have helped him along the way.
He wrote: 'To all the people who helped me, Happy New Year happiness, health and well-being. Be good and do not be depressed. Fly, you do not have to crawl'.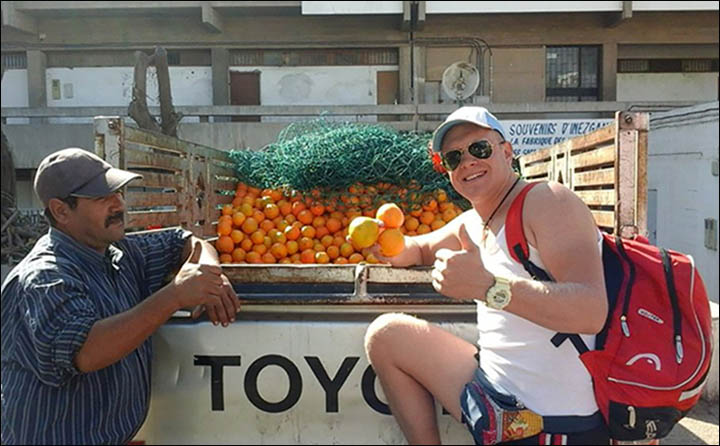 ---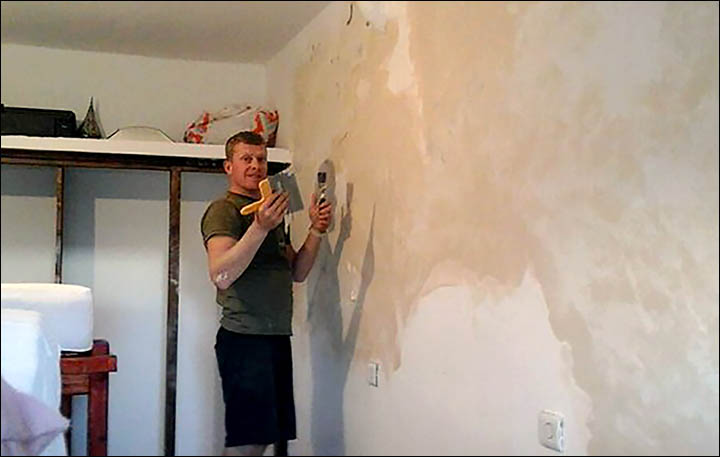 Travelling without a rouble in his pocket. Pictures: Vyacheslav Tsygankov
---
Mr Tsygankov left Siberia in March and has been travelling without a rouble in his pocket, choosing to hitchhike some of the way. He has been finding jobs as he goes or has resorted to begging for food and shelter. He insists he is willing to pay all his debts once he has finished his travels, which he has been recording in blogs, photographs and online videos.
Among them are images of himself in Russia, Thailand, Turkey, Israel, Egypt and now Morocco. More than 3,120 people are following his adventures on the Russian social network site VK.
A recent Russian television report by NTV described him as a 'defiant debtor… who deliberately films and posts videos online to infuriate court bailiffs'.
However, in a blog posted this week Mr Tsygankov denied the allegation and insisted he is a good father to his daughter Vasilisa. He wrote: 'Thank you for your support. You'll realise that all is not as easy as in the harsh TV reports. I have nothing to hide.
'I know that everything will be fine and that my daughter will find the good name of her father. I will try. Today I am as pure of heart as never before'.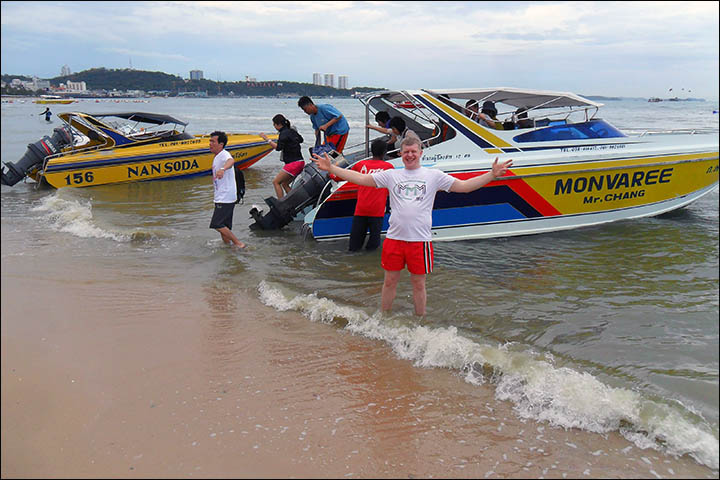 ---
'Forgive me if I hurt you and if something I've done made troubles for you'. Pictures: Vyacheslav Tsygankov
---
In a video made specifically for his daughter he urged her 'not to worry'. He said: 'Of course I won't be able to explain what is going on just now because it will take a long time. I love you. Don't worry you will get your presents and new boots.
'Everything will be fine with you. I truly love you, and please forgive me that it all came out this way. You will grow up and you will understand that I always loved you and always took care of you. I want to say that you mustn't give up. Live your own life and keep learning. Above all, be a kind person, don't be judgmental and love people around yourself'.
He added: 'Forgive me if I hurt you and if something I've done made troubles for you. Happy New Year, all the best to you. Please listen to what you mother tells you along with your grandparents, but please have a mind of your own'.
Mr Tsygankov's former wife, Irina, said the last thing she heard from him was his promise to help get everything together for their daughter's first year at school.
She said: 'He promised to help - and then left for this around the world trip. He is just not a father, he never helps financially, and he never helps psychologically.
'We divorced several years ago and there was never a single bit of help from him. I think the only next logical step for me now is to strip him of his parental rights.
'He hasn't been paying alimony for a while, and now his debts is worth 150,000 roubles, along with interest on several loans.
'He never bothered to buy our daughter a doll, or a dress'.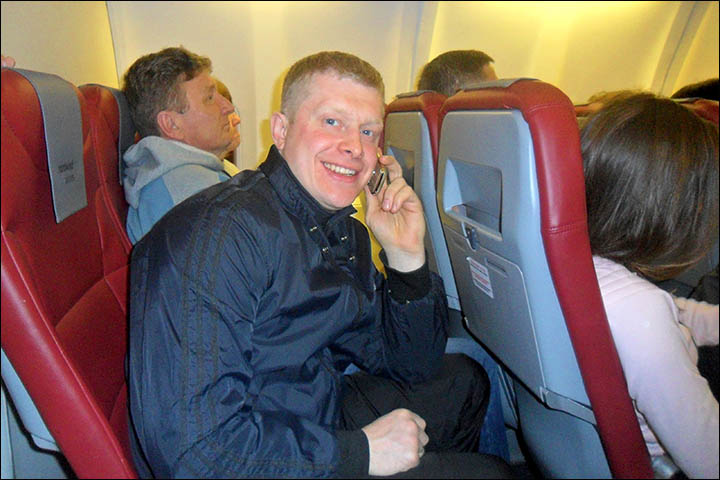 ---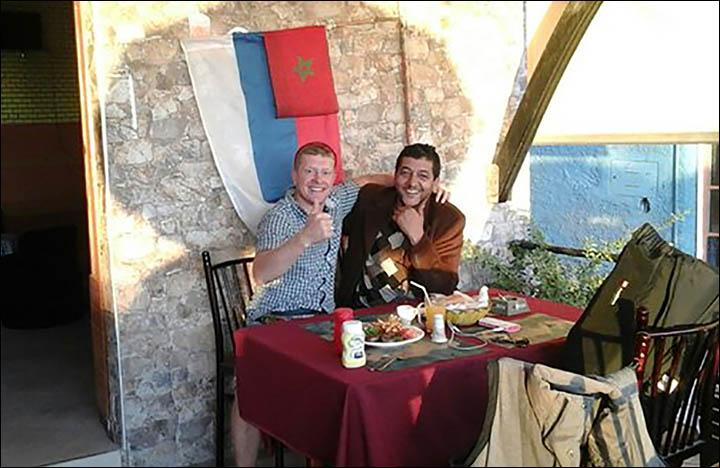 ---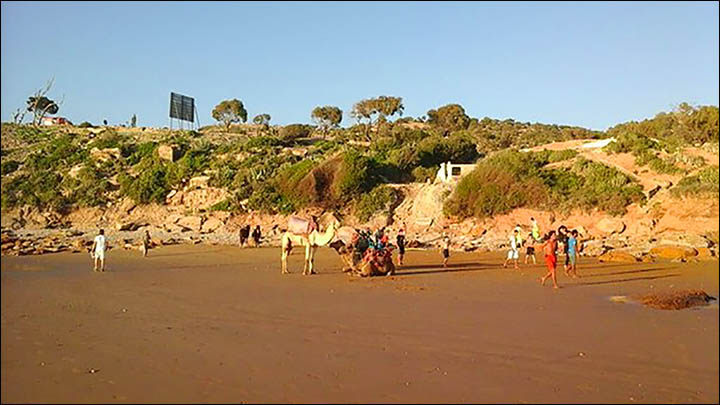 ---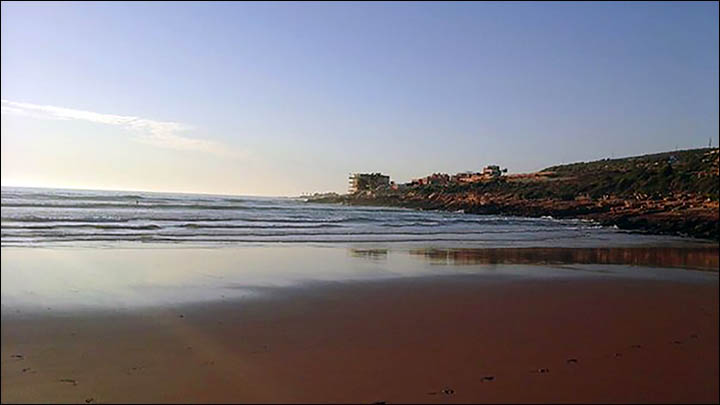 ---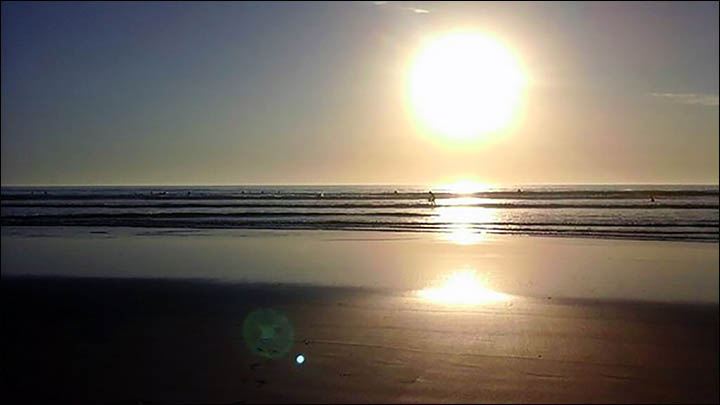 Deliberately posting videos and pictures to infuriate court bailiffs? Pictures: Vyacheslav Tsygankov
---
Mr Tsygankov's online updates are being closely monitored by bailiffs keen to recoup his debts. Vitaly Svyatets, press secretary of the Krasnoyarsk Federal Court Bailiffs Service, said: 'We try talking to him and we constantly message him on social networks.
'We are an investigation department, and he is on our wanted list. We can't tell you where this man is now as this is part of the investigation.
'He is in warm countries, this is the only thing I can tell you'.