'Popkov told the investigator that he had cleared the city from women of easy virtue.' Picture: Timur Balashov
A Siberian serial killer who raped and murdered 22 women because he wanted to 'cleanse' the streets of prostitutes has been jailed for life.
Mikhail Popkov, 50, worked as a police officer during the period in which he killed most of the women, whom he often picked up in his patrol car in the city of Angarsk.
Nicknamed 'The Werewolf' because of the brutal nature of his crimes, the maniac attacked his victims with axes, knives or screwdrivers. He also used a noose, carved the heart from one of the women, and even beheaded at least one of them.
The victims, whose bodies were found dumped naked in woods, on the roadside and in a cemetery, included a teacher, a shop assistant as well as several prostitutes.
Popkov managed to elude the authorities for two decades because investigators ignored evidence that the killer could be one of their own officers. But two women did escape his clutches and he was finally caught in 2012 then brought to justice this week.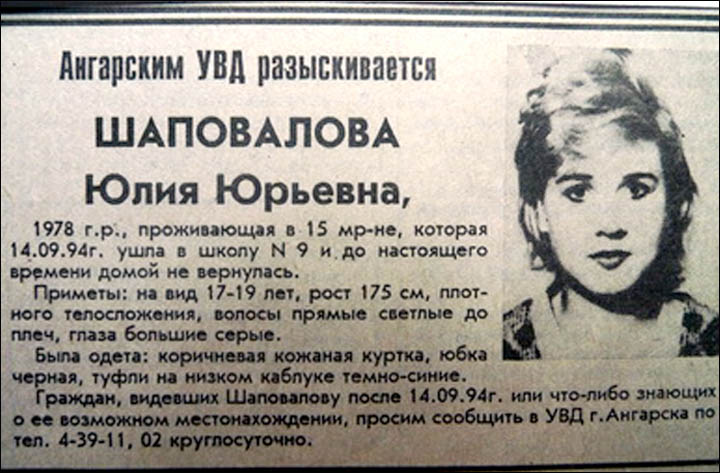 ---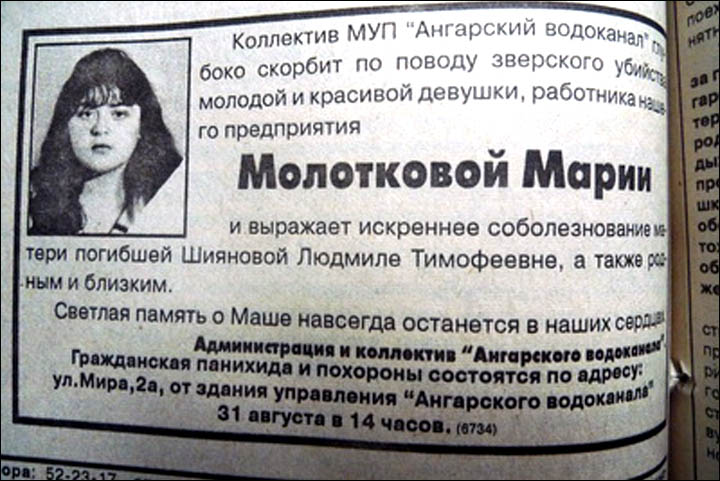 ---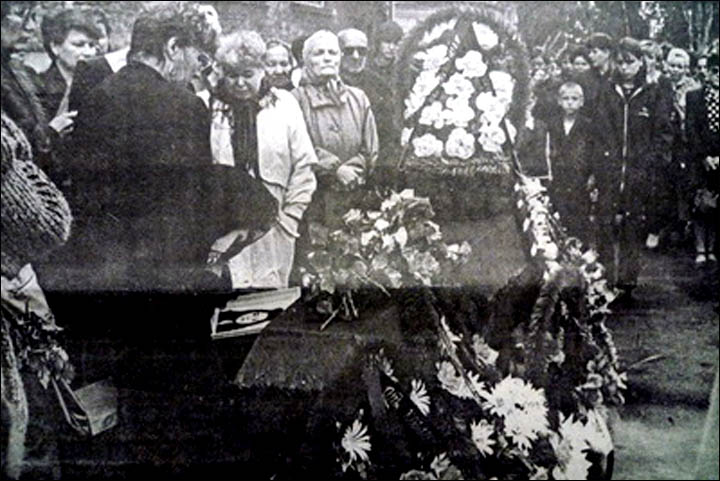 ---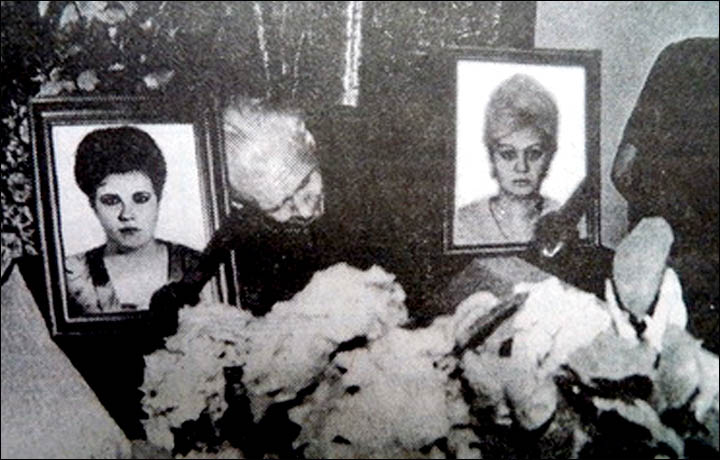 The maniac's victims, top to bottom - Yulia Shapovalova and Maria Molotkova; Maria Molotkova funerals, and pictures of two other victims, Marina Lyzhina, 35 (l) and Liliya Pashkovskaya, 37 (r) at their funerals. Pictures: The Siberian Times
On January 14, following a macabre trial held behind closed doors, Irkutsk Regional Court sentenced the killer to life imprisonment.
Investigators in another part of the region are now examining other unsolved cases amid suspicion Popkov may have murdered more women across Irkutsk.
Counsellor of Justice Olga Muzykova, the senior prosecutor, said that the killer 'regrets being a beast'. She added: 'In his last speech he, in fact, repented. 'According to him, his motive for killing the women was that he positioned himself as a 'cleaner'. This word he repeatedly used during the investigation.
'Popkov told the investigator that he had cleared the city from women of easy virtue. The offender argued that women should be at home at night with their family - their husband and children - and not walk along the city at night and not get into a car with a stranger.
'But he was not a 'cleaner'. Popkov stalked women, proposed for them to get into his car, sometimes it was the police car, took his victims to a deserted place, and killed them.'
The killing spree took place between 1994 and 2000, although there are fears more victims after this time may be found.
The court heard Popkov was in 'strong physical shape' because he regularly took part in biathlons and often went skiing with his wife in the forest. That made it easy for him to overpower the women.
Most of his victims were aged between 18 and 28, and had been drinking at the time they accepted a lift from him in his car. The majority died instantly from their horrific injuries but three did survive, only to succumb in hospital.
'In one case, when the victim was sober she was not raped. She was first strangled with a scarf, then stabbed after she was dead,' said a police official.
Tatiana Martynova, 20, was found dead with her friend Yulia Kuprikova, 19, on October 29, 1998 in an Angarsk suburb. Married with a child, Tanya was having a rare night out. The pair's bodies were found by a shepherd.
'It happened 15 years ago, but the pain does not go away - it was me who gave Tanya a ticket to go to a concert, and she was killed after attending it,' said her sister Viktoria Chagaeva, 46, who owns a beauty salon in Angarsk.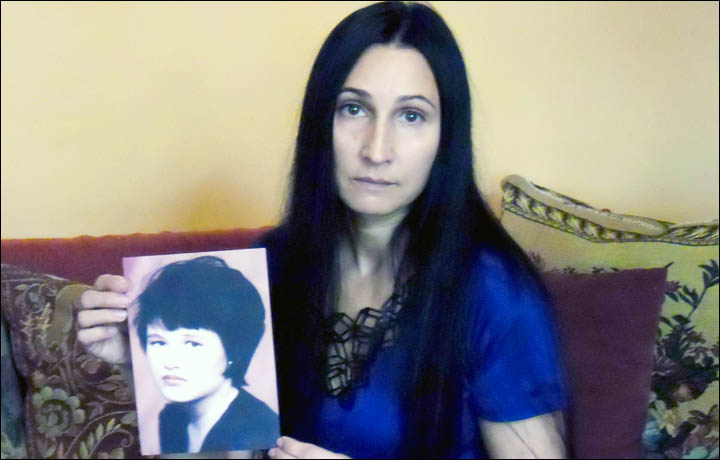 ---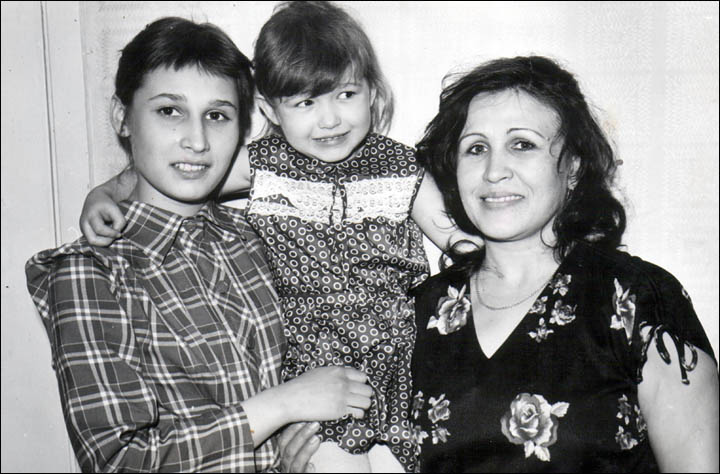 ---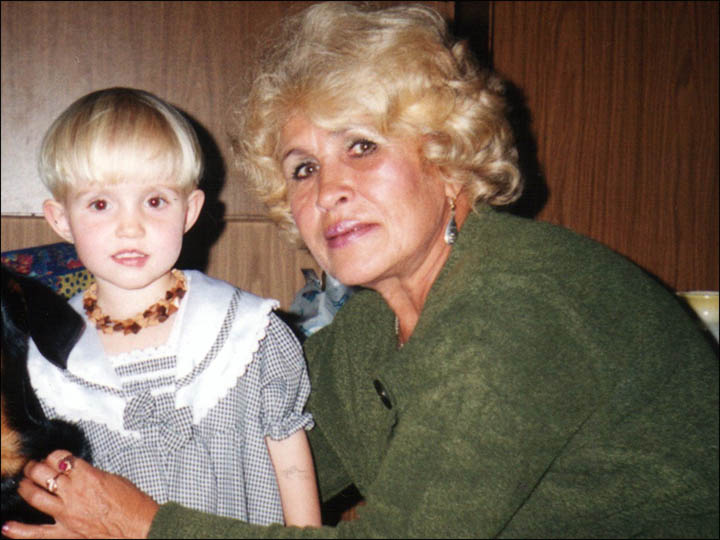 Viktoria Chagaeva with the picture of her murdered sister Tatiana. Viktoria Chagaeva (L), pictured with her younger sister Tatiana and mother Lyubov and, below, Tatiana's mother Lyubov with Diana, the daughter Tatiana left behind. Pictures: The Siberian Times
In 1998 the government formed an investigation team made up of prosecutors, police, and members of the RUBOP (District Office for Combating Organized Crime).
The murders stopped in 2000 and Popkov later said this was because he had caught a venereal disease, which rid him of the maniacal desire to kill women.
He said: 'I just neglected the illness, tried to cure it by myself, was afraid to go to the hospital. And I felt the consequences, I became an impotent. After that, I lost the desire to rape and murder.'
The breakthrough in the case came in 2012 when detectives noticed tyre tracks from a Niva car near several of the victims. Checking data for all owners of this type of car, they then took DNA samples, including from 3,500 current and former police officers.
Popkov, who had retired from the police having reached the rank of second lieutenant, was arrested on June 23, 2012, in Vladivostok where he had gone to get a new car.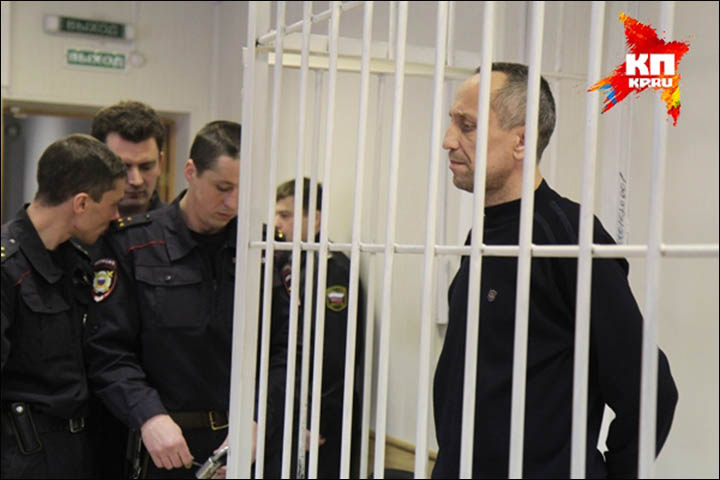 ---
Mikhail Popkov in court on before the sentence (top). Road near the village of Meget with Tatiana and Yulia's bodies were found (bottom). Pictures: Yulia Pyhalova, The Siberian Times
During the investigation officials carried out about 300 different forensic examinations and questioned more than 2,000 witnesses and relatives of the victims. The criminal case against the monster contains 195 volumes.
Counsellor of Justice Muzykova said: 'This man led a double life. By day he was a good policeman, but at night he went out and hunted women and killed them.
'A man who leads a double life is a terrible person. It was proved that he committed the murder of eight victims during the daily duty at the police station. Sometimes he went out in the morning with the bodies of women whom he killed in the night.'
The court heard Popkov's wife has stood by her husband, even despite his confession to investigators.