'Is there a way that you can trace anonymous authors that write about the accident?' Picture: vk.com
A north Siberian town has been left without power, heating and water amid temperatures of -20C, with freezing residents ordered not to speak about the problem.
High winds brought down power lines in Dudinka, in Krasnoyarsk Krai, last week prompting problems with electricity supplies and causing the city boiler to stop working. Officials in the small town, which has a population of about 22,000, declared a state of emergency following the storm on January 14.
Local media reported the same day that the boiler had been fixed, yet residents in the community insisted they still had no heating in their houses.
A week on and giant icicles can be seen hanging from many frost-covered residential buildings, with people having to use a fitness centre in order just to take a shower. Power and heating has been restored to many schools and kindergartens, but a number of homes are still not back to normal.
And with temperatures expected to dip to at least -40C this weekend, residents have taken to social media sites to alert the public to their plea, with the hashtag 'Dudinka is freezing' trending on many Russian networks over the past few days.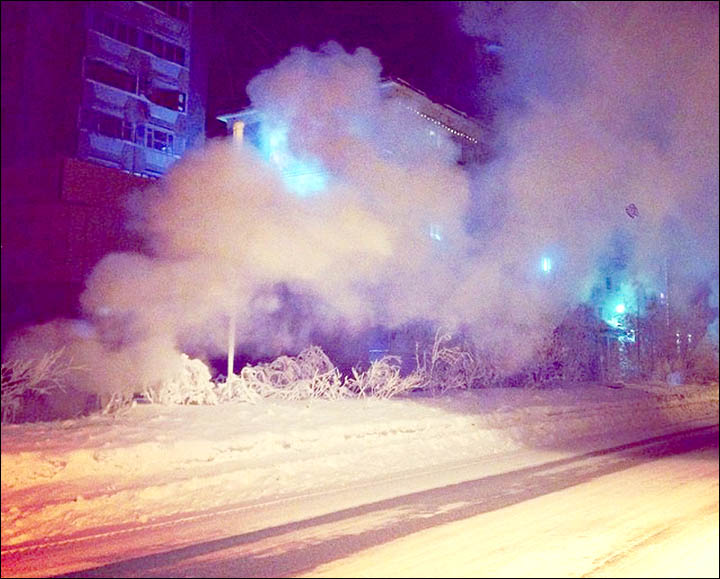 ---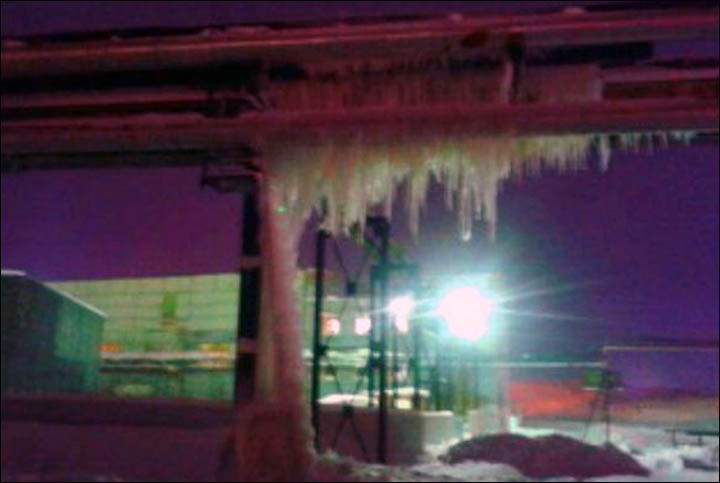 ---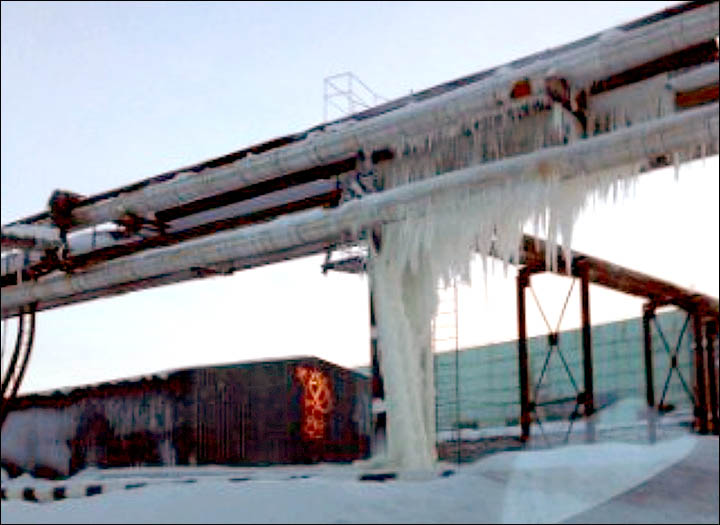 ---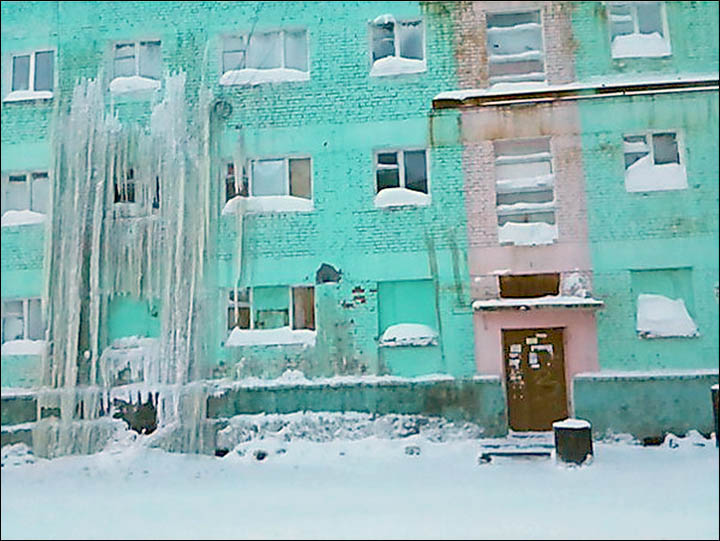 ---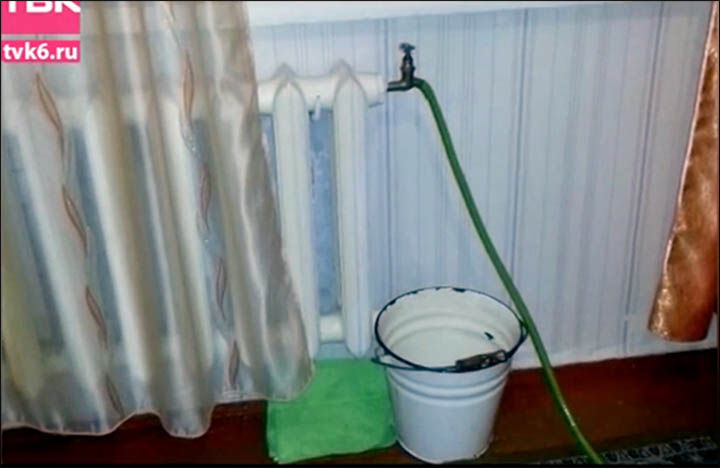 ---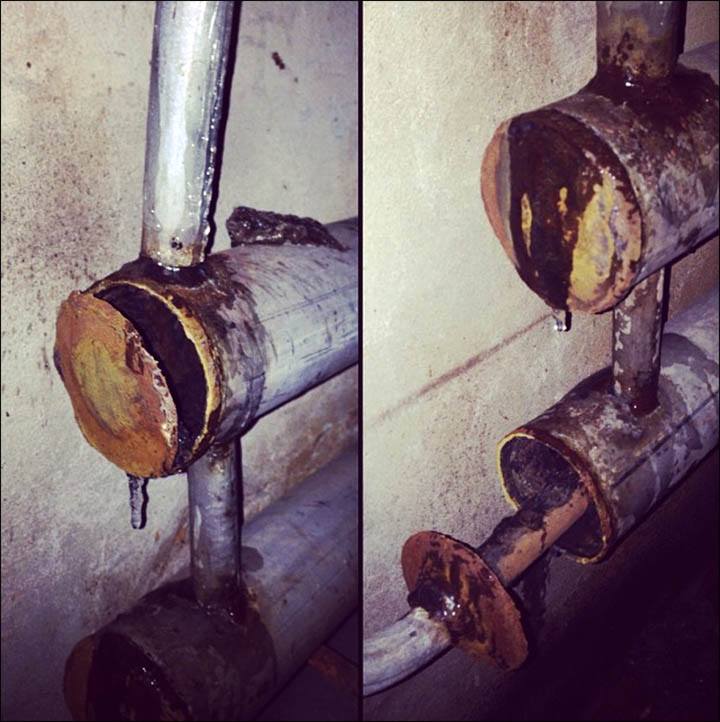 Facing -40C weekend, Dudinka, Krasnoyarsk Krai. Pictures here and below: vk.com
---
The administrator of the 'Heard in Dudinka' social group even published a screenshot of correspondence received warning them not to publish posts about the problem.
The message reads: 'Is there a way that you can trace anonymous authors that write about the accident? They will be found anyway, it is only a matter of time. Do not publish this message'.
Local resident Galina Ilyina said: 'We are trying to keep the mood up and holding it not to get desperate, even though there is a strong feeling that nature is winning here. For some reason cold water is also off, so we can't boil water to make some hot tea'.
Other people say they have been 'extremely lucky' so far with milder temperatures of -20C, but there is concern with the mercury set to dip to -40C over the weekend.
While Dudinka is a small town its port on the banks of the Yenisey river is vital for the region, processing cargo for the Norilsk Mining and Smelting Factory as well as shipping materials such as coal and ore.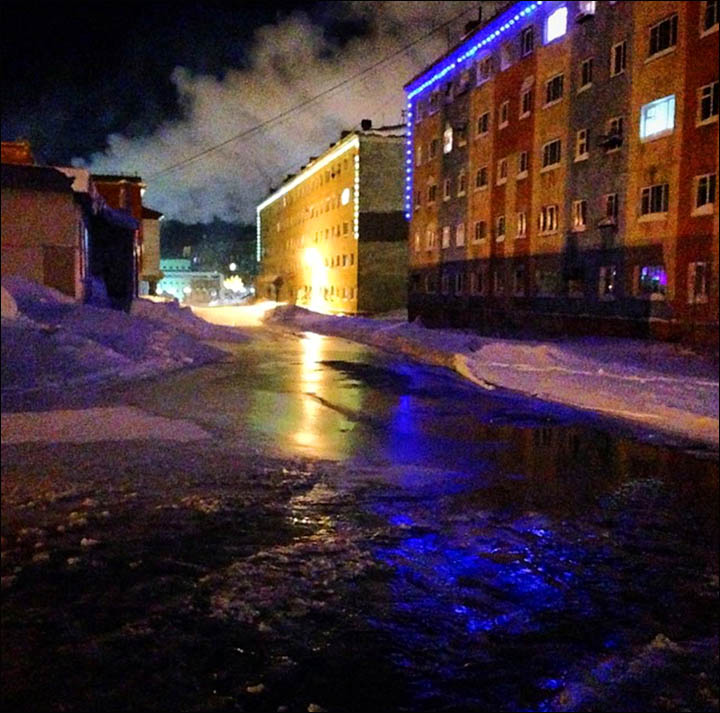 ---
---