'Someone joked and threw large snowballs into the cage..'. Picture: Kaliningrad Zoo
The unknown skills of the endangered Amur tiger have been discovered by keepers at Kaliningrad Zoo in Russia's Baltic Sea exclave. At first staff thought someone was throwing giant snowballs into her cage. But then the truth emerged - their prized Siberian tigress had cleverly found a way to entertain herself in the dark by rolling snowballs, and turning them into a play toy.
The big cat is now delighting visitors with her unique wintry skills. She carefully pushes the snow around until it forms a giant snowball, big enough to make a snowman. Tanya pushes the snowball from one side of her cage to the other.
Zoo spokesperson Ekaterina Mikhailova said: 'One morning, zoologists came to work and found snowballs in Tanya's cage. Naturally, no one thought that the tigress was able to make them by herself. Zoologists decided that someone joked and threw large snowballs into the cage, but one evening she was caught.'
Zoo director Svetlana Sokolova added: 'Our staff noticed it three years ago. They say that she doesn't like making snowballs in the daylight, prefers doing this at night.'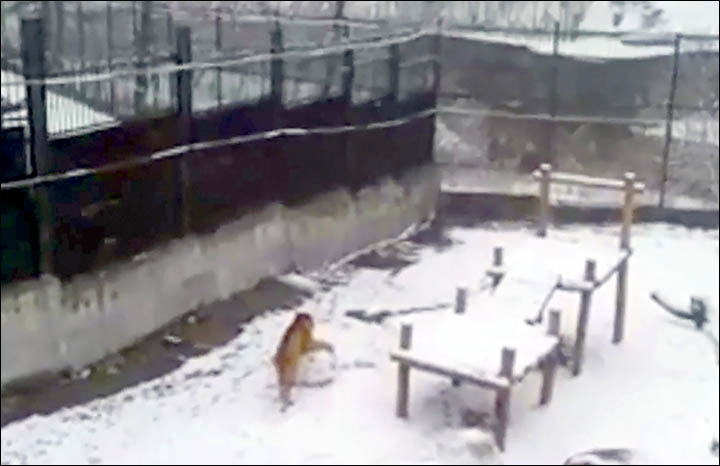 ---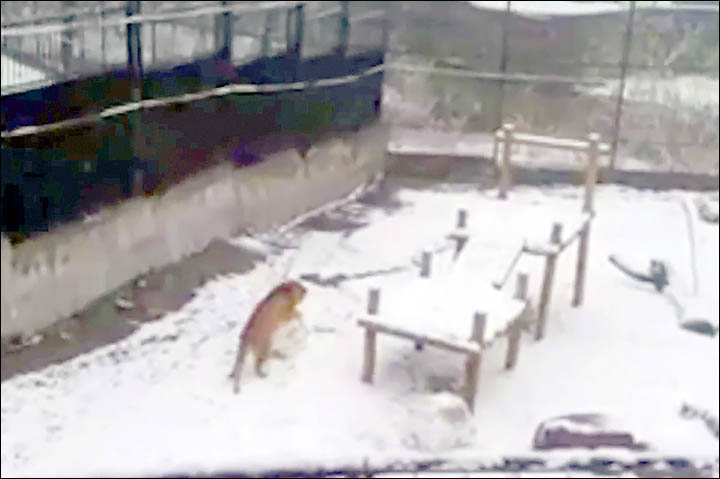 Kaliningrad Zoo is one of the oldest zoological parks in Russia and has one of the biggest collections of animals.
The park, founded in 1896, originally opened as the Konigsberg Tiergarten in then-German Konigsberg, before becoming part of Russia in 1945.
With more than 16 hectares and has more than 300 different species.