Penal colony No52 in Kamyshlov, in the Sverdlovsk region. Picture: Urallag
A family quarrel spanning five years and sparked by twin brothers falling out has ended up in a gunfight in an Urals prison that left one person dead.
In a tragic tale akin to a Shakespeare tragedy, the tension between Tatyana Levina and brother-in-law Evgeny Levin boiled over to the point where the pair shot one another.
The case has puzzled investigators and members of the family, with it unclear who fired the first shots or if the fatal stand-off was even pre-planned as a fight to the death.
Both guards at the No52 penal colony in Kamyshlov, in the Sverdlovsk region, the gun battle unfolded during a shift at the jail on Monday. Each armed with prison Kalashnikovs, the shooting culminated with 34-year-old Tatyana seriously injured and 39-year-old Evgeny dead.
Tatyana's brother, Konstantin Zykov, said she was shot twice and is now in intensive care in hospital after suffering a serious chest wound.
He said: 'My sister is in a bad condition. She has two wounds and damaged both lungs, and is connected to a ventilator. She is in intensive care now and no one is allowed to visit her. We still have not seen her.'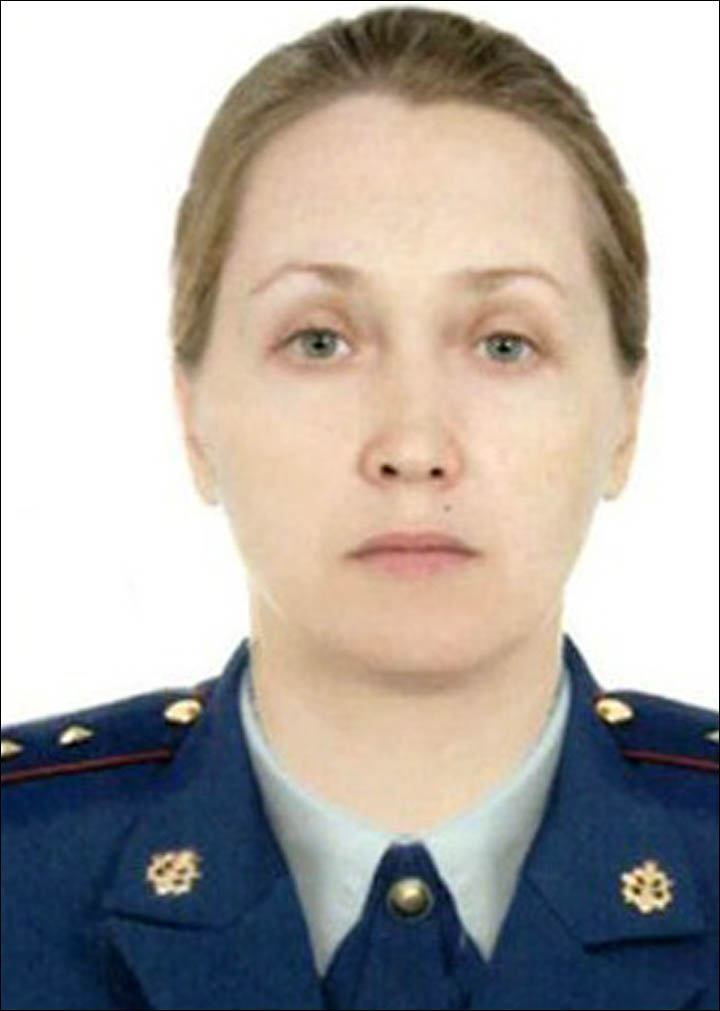 ---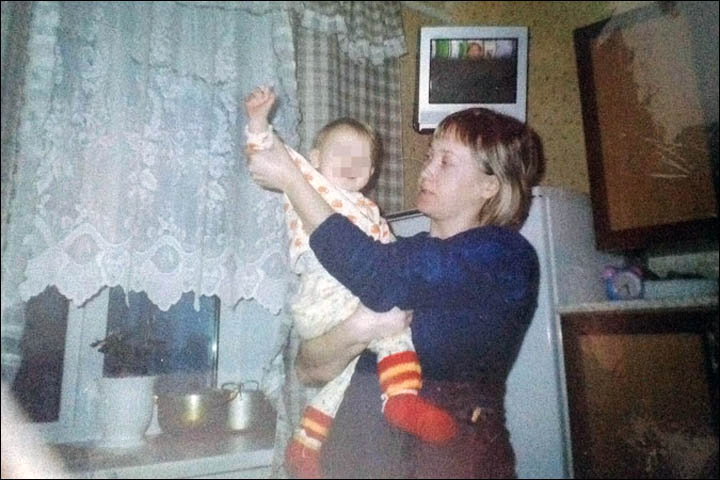 Tatyana started working at the prison about 10 years ago. In 2010 she gave birth to daughter, Polina, and two years later son Andrey arrived. Pictures: Komsomolskaya Pravda
The tragedy unfolded on February 2, but the family feud dates back years and could have its roots in the fact Tatyana married Evgeny's twin brother despite being his friend first.
Tatyana started working at the prison about 10 years ago, having graduated from a local college with a law degree. It was her mother Nadezhda, as an accountant at the colony, who had suggested a career at No52 particularly because of the decent salary on offer.
She soon became friends with Evgeny Levin and while their relationship blossomed, there was no chance for romance as he was already married with a new-born baby.
Instead, she was introduced to his twin brother, Dmitry, who worked in Yekaterinburg in a security agency, and the pair quickly fell in love.
Tatyana and Dmitry lived together for two years before having a modest wedding. In 2010 she gave birth to their daughter, Polina, and two years later their son Andrey arrived.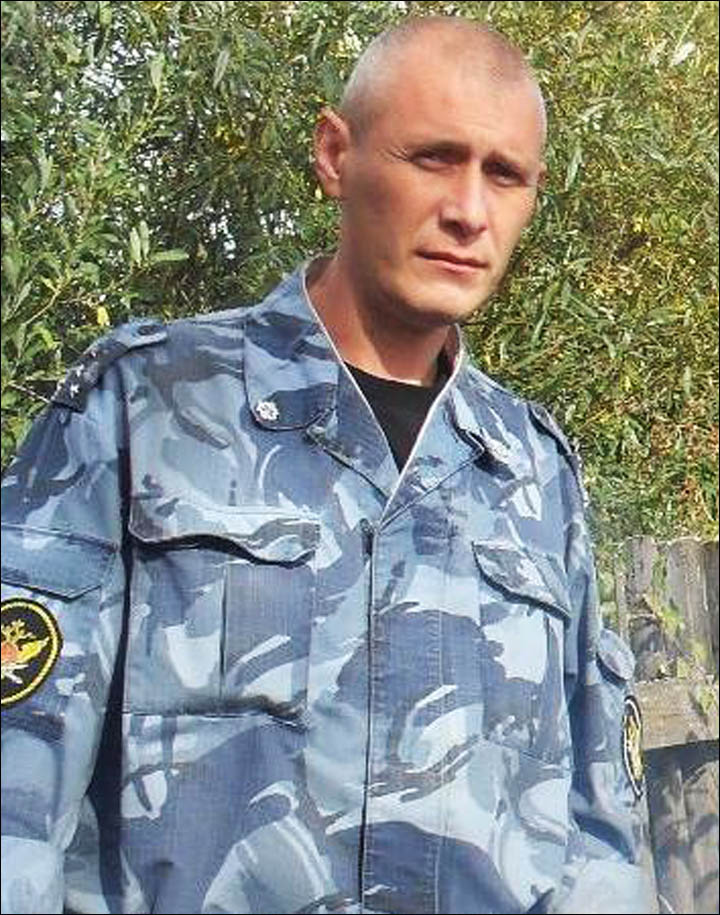 Evgeny Levin 'had many conflicts with other employees. Recently, he broke the arm of one of them, but the chiefs 'closed their eyes' on this.' Picture: Komsomolskaya Pravda
When Tatyana was pregnant for the first time, the brothers had a serious argument with a fight even arranged between them in the street. The twins' mother, Zinaida Levina, takes up the story. 'At that time in the colony there were some rumours about Tanya, that she was a whore," she explained.
'She began to find out who was spreading the rumours and it turned out it was Evgeny. I don't know what got into him. Tanya had a quarrel with him and she complained to her husband. Dmitry couldn't hold back and my sons had a fight. After that they never saw each other.'
Tatyana was on maternity leave from the jail until December and when she returned she found out that Evgeny, now divorced, was in charge of her squad.
On the day of the shooting, she asked not to be put on shift with her brother-in-law but the chief refused. Hours later Evgeny was dead, and Tatyana seriously injured.
It is still not clear who started the shooting, although it is known that Tatyana fired at least 15 shots.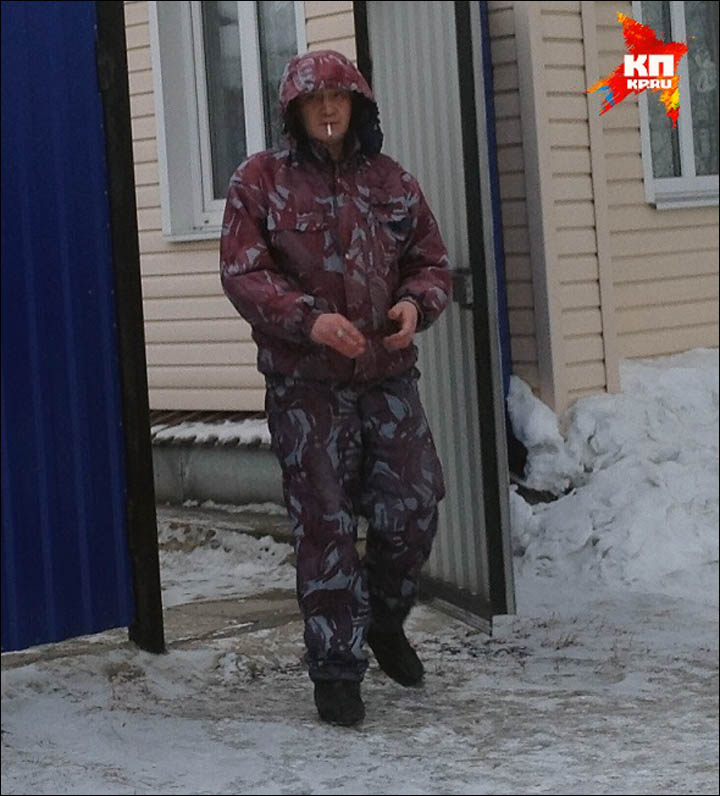 Dmitry Levin said: 'I'm even glad that my brother is dead. Because he was a piece of ****.' Picture: Komsomolskaya Pravda
Her colleagues and family believe she only fired in self-defence to protect herself, but police are considering a theory that she shot first and was only hit in the back by her dying relative.
Tatyana's brother, Konstantin Zykov, said: 'We talked with a friend who works in the colony and he argues that it was Evgeny who started the quarrel.
'During the row my sister apparently ignored his words and turned away from him, then he shot her in the back. My mother and I took away her clothes out of the hospital, and we saw a small hole on the back. She managed to turn around somehow and pull the trigger.'
He added: 'We were told that he had many conflicts with other employees. Recently, he broke the arm of one of them, but the chiefs 'closed their eyes' on this. One girl transferred to the neighbouring colony № 45 because of him.'
Meanwhile Dmitry Levin said he has no regrets about his brother's death. He said: 'I'm even glad that my brother is dead. Because he was a piece of ****.'